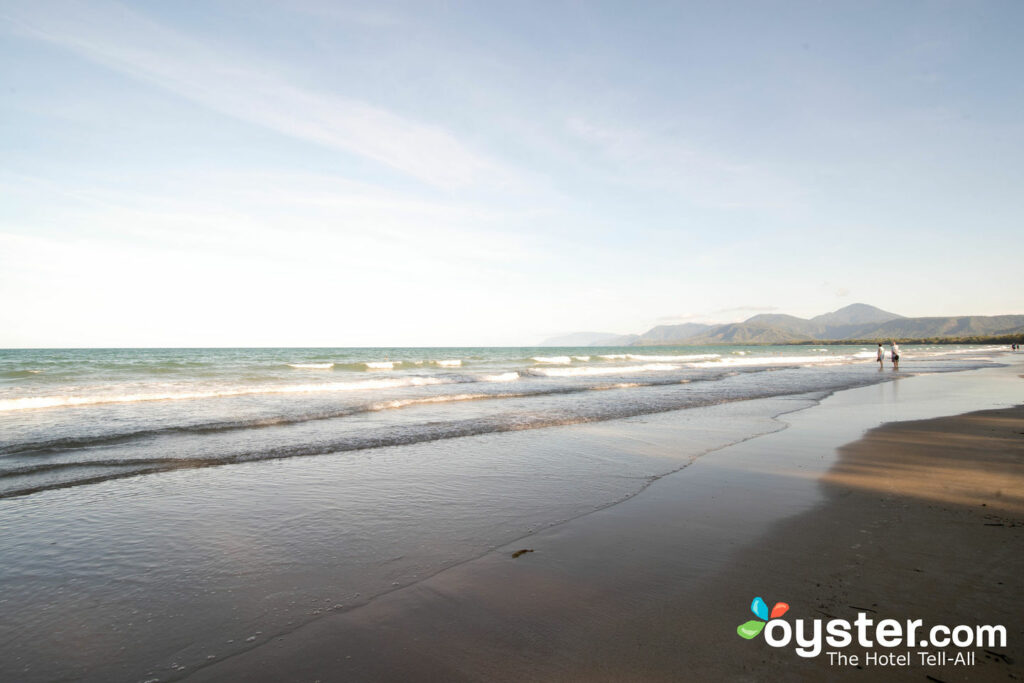 Known for its year-round tropical weather, laid-back atmosphere, and being the closest jumping off point to get to and from the Great Barrier Reef, northern Queensland has been a go-to destination for backpackers and pleasure-seekers for decades. Although it's often overlooked for the stylish streets of Sydney and Melbourne, tourism has still taken off here over the past several years. And while the popular holiday haven may be typically associated with exploring the Great Barrier Reef, there are plenty of other activities to choose from. From hiking through the rainforest and mingling with koala bears and kangaroos to sampling local brews at what is arguably one of the world's most beautiful portside gastropubs, here are seven amazing ways you can make the most out of your next trip down under.
1. Wildlife Habitat
If snuggling a koala bear or watching kangaroos and wallabies hop around sounds like your idea of fun, a trip to the Wildlife Habitat is a must. Join one of the daily scheduled tours to learn more about Australia's native wildlife or go behind the scenes on a nocturnal tour for a more intimate experience.
2. Daintree Rainforest
Daintree Rainforest, which is less than a 20-minute drive from Port Douglas, is another can't miss when visiting northern Queensland. Listed as a UNESCO World Heritage site, the area features waterfalls, mountains, and some of the most beautiful flora and fauna in the world. When visiting the Mossman Gorge, join a guided Dreamtime Walk to learn about traditional plant uses and indigenous Kuku Yalanji culture. The tours take visitors on a journey along private, gentle tracks that lead to culturally significant sites, go past traditional bark shelters, and hop over meandering cool rainforest streams. The walk also includes a traditional smoking ceremony that's meant to ward off bad spirits.
3. Four Mile Beach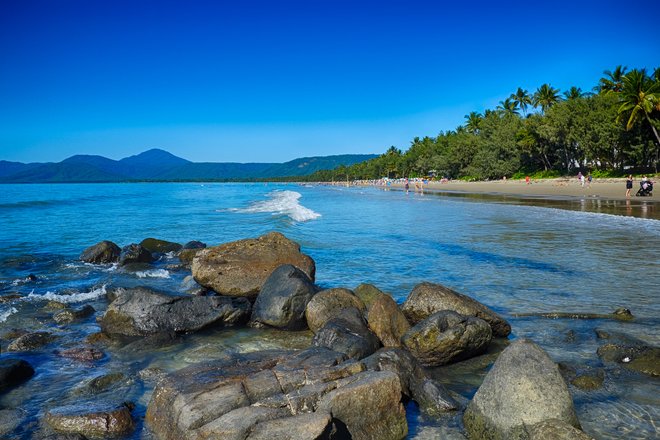 Not only is Four Mile Beach the most popular beach in Port Douglas, it's also the most beautiful, thanks to its pristine white sand, calm and warm water, and never-ending supply of palm trees. Arrive early and watch the sunrise or take a leisurely swim. There's plenty of room to lounge, so don't worry about overcrowding. One important thing to note: the beach is exposed to dangerous jellyfish from October through May. It's advised that visitors avoid swimming in the ocean during this active stinger season.
4. Hemingway's Brewery
https://www.instagram.com/p/BGaGu3tPgAR
Located on the reef marina in downtown Port Douglas, Hemingway's Brewery is a shining example of locally crafted beer and high-end bar food done right. Each of the ten brews on tap is named after a local legend. For example, Pitchfork Betty's was inspired by Old Betty Whiting who was best known for brandishing an iron pitchfork against unruly patrons and Mrs. Watson's moniker takes after the wife of a sea sea-slug slaying sea captain on nearby Lizard Island. Soak it all up with the tapas-style snacks on the menu.
5. Downtown Port Douglas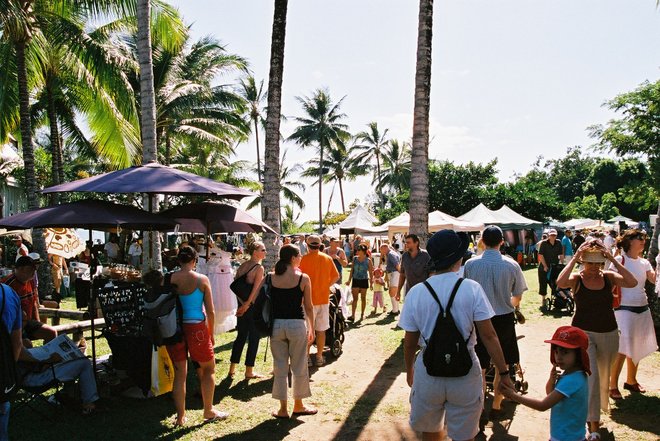 The downtown area in Port Douglas features more than 20 specialty boutiques that hawk everything from beachwear to jewelry and coffee. Spend a couple of hours browsing the wares following a day at the reef. If you're lucky enough to be there on a Sunday, the Port Douglas Sunday Market hosts dozens of local artisans that offer handmade clothing and jewelry, woodwork, homemade jams and sauces, fresh fruits and vegetables, arts and crafts, and the local coconut cocktail.
6. Skyrail Rainforest Cableway
Embark on a 7.5-kilometer ride with Skyrail Rainforest Cableway and enjoy the dramatic tropical rainforest views above the Barron Gorge National Park. Once visitors arrive at Red Peak Station, qualified rangers will provide guided tours of this ancient environment that's surrounded by towering trees and a diverse array of plants and wildlife. Then, at Barron Falls Station, follow the walkways through the rainforest to three separate lookouts with stunning views of the Barron Gorge and Falls. The latter looks its best during the wet season, which occurs from December through March.
7. Kuranda Scenic Railway
Constructed between 1882 and 1891, Kuranda Scenic Railway is a beautiful two-hour train ride that winds its way from Cairns to Kuranda, a village tucked away in the lush rainforest. Expect to pass spectacular waterfalls and the Barron Gorge along the way. Upon arriving at the village, visitors will be greeted by dozens of local purveyors that offer a wide range of Aboriginal artifacts, handmade leather goods, wood, and jewelry.
Related Stories:
All products are independently selected by our writers and editors. If you buy something through our links, Oyster may earn an affiliate commission.