Cheeseburgers. Fries. Pizza. What do these three foods have in common? Kids love 'em. It's hard to get young'ns to branch off from the culinary basics that are virtually guaranteed to be delicious. Thankfully, these restaurants and hotels have done a spectacular job at making innovative, delectable menus, or just really fun eating atmospheres -- specifically with kids in mind.
What: Spectacular room service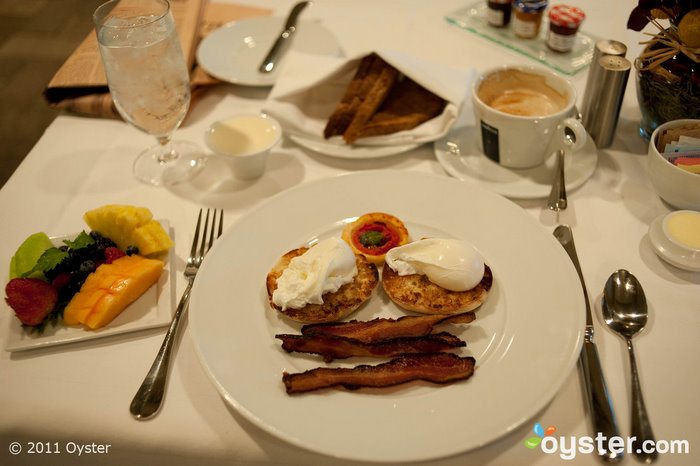 Sometimes the most difficult part of feeding the family is just getting there, where ever that may be. At Four Seasons Washington D.C., the meals can come to you. For kids – celery sticks with raisins and peanut butter, chicken kebabs on jasmine rice, pepperoni and cheese calzones. For babies – organic baby food and organic teething biscuits. So whether you've got infant-, toddler-, or elementary-aged bellies to fill, you can kick back and relax while room service takes care of the rest.
What: Character breakfast
Is it really any surprise the Nickelodeon Suites Resort would have the coolest kids' options ever? At this Orlando hotel, families can participate in a "character" breakfast — but be aware — this is more than just a meal, it's an experience. Guests pick foods from a healthy breakfast bar while singing along with characters and chowing down. Although you may not want to be serenaded by SpongeBob SquarePants first thing in the morning, the kids probably will.
What: Unique spin on the old favorites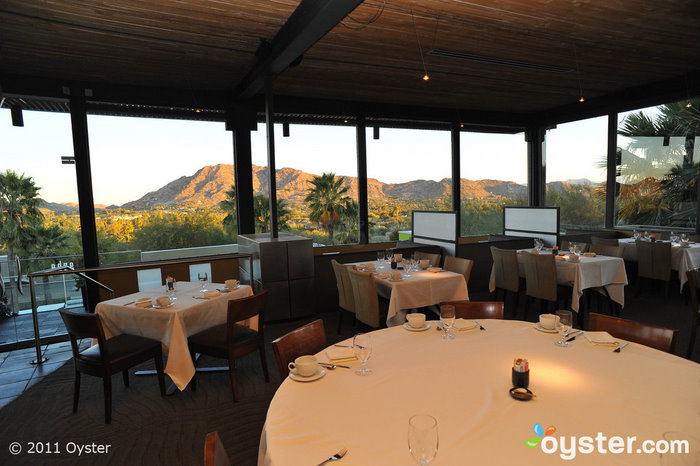 We all know how difficult it is for kids to try new foods. At T Cook's at the Royal Palm Resort & Spa in Phoenix, the menu puts a unique spin on kids' classics. The Mac & cheese is multigrain; pizza is made with fresh mozzarella and basil; tacos are packed with spicy sautéed mushrooms. Plus, some of the best hotels in Phoenix can be found nearby, like the Sanctuary on Cambelback Mountain Resort & Spa.
What: Dangerously delicious goodies
Surprisingly, this mid-town boutique is a great place for the family – food included. Although it may not be the healthiest pick, The Milk Bar serves inventive cookies, pies, breads, and cakes throughout the day. At nighttime families can cuddle up, turn on a DVD provided by the front desk, and order free fresh popcorn to be delivered to the room. Plus, rooms come with great snack trays that are packed with all kinds of munchies, like natural potato chips, protein snack bars, and tins filled with fresh candies and nuts.
What: Pint-sized restaurant
At the Hard Rock Hotel At Universal Orlando Resort, kids get their own mini-sized tables, and can watch their favorite cartoons at the "Kid's Crib." In addition, "character" dining is available on select nights, when families can eat and take photos with Universal Orlando character favorites. Another perk for the little ones includes a "Kids Can Cook Too!" night — professional chefs help kids make their own tasty meals.
What: All-around kid-friendly options
At the 'Ono Bar & Grill, kids less than three years old may eat free – but it's only one child per adult who purchases an entrée selection from the regular menu. Fine print aside, all the restaurants on-site are completely kid-friendly, offering plenty of fun options with Hawaiian twists, like fish tacos, Kalua Pork Sliders with pineapple BBQ sauce, and purple sweet potato chips. A few healthy picks are available, too, like a combo of raisins, walnuts, sunflower seeds, and stewed prunes (sounds gross, but tastes delicious!) for breakfast, and a BLT on organic wheat toast for lunch.
All products are independently selected by our writers and editors. If you buy something through our links, Oyster may earn an affiliate commission.