The most wonderful time of the year is upon us (if you can't tell by all the Target ads), and we're taking a trip around the world to see how they celebrate in some of our favorite locales. Christmas is a special time all around the globe, whether it's celebrated with bonfires, dead wrens (yes, you read that right), or just good ole family-style feasts, and we've found the best celebrations and places to stay this season. But wherever you go to celebrate the holidays, just remember to say "Merry Christmas," "Feliz Navidad," "Joyeux Noel," or "Froehliche Weihnachten!"
Christmas in the United States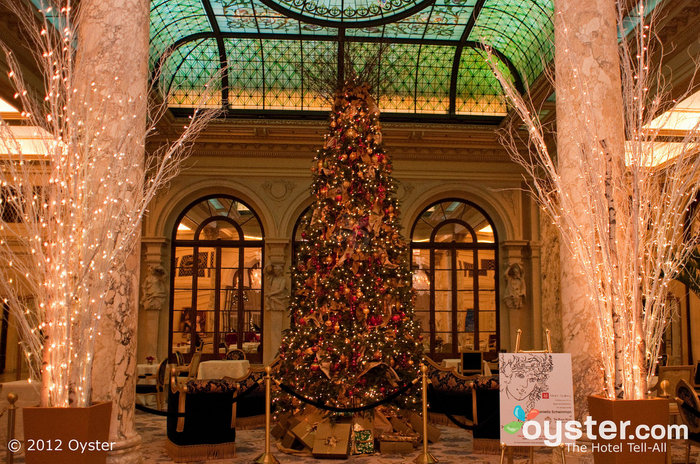 For some of the best displays of Christmas spirit, the Big Apple is a premium choice as the host of some of the most celebrated seasonal events in the world. During the one time of year New Yorkers actually don on smile, there is plenty to celebrate — from ice skating at Rockefeller Center to catching the Rockettes at Radio City Music Hall. For cozy accommodations, The Plaza has some of the most iconic decorations in the city, along with a prime Central Park location near the FAO Schwartz toy store and famed Fifth Avenue shopping. Even Kevin McCallister spent Christmas at the Plaza!
Christmas in Germany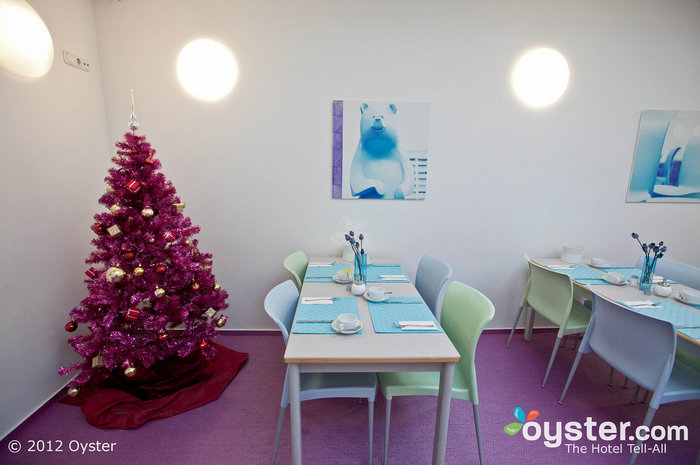 For Germans, the Advent season is just as important as Christmas Day. The weeks leading up to December 25th are commemorated with calendars of candles or chocolate, a tradition many Christians practice worldwide. Fir trees (or tannenbaum) are also a major component of German celebrations, as well as the city's host of holiday street markets that tasty treats and hand-blown glass ornaments. In fact, most of the elements of a traditional American Christmas come right from Germany! If heading to Berlin during Christmas, the Hotel Berliner Hof,which blends traditional holiday charm into their modern aesthetic, is located near great shopping and markets, including Wilhelm Memorial Church, which has the most popular Christmas market in Germany.
Christmas in Ireland
While America gets most holiday traditions from Germany, we can thank the Irish for giving us the wreath and candle-lit windows. The Irish also serve up seed cake and puddings during the holiday season, and the day after Christmas also serves as an important public holiday: On St. Stephen's Day, young boys gather to hunt a wren and then take the dead bird door-to-door to sing "Wren Boy" songs. For visitors who want to experience Christmas in Dublin, the O'Callahan Alexander hotel has a great location in the heart of Trinity College and Merron Square, a major hub with tons of seasonal shopping.
Christmas in France
In France, most homes display nativity scenes, while cathedral squares host re-enactments of the night of Jesus's birth. Children also leave their shoes out on Christmas Eve and awaken to find treats from Pere Noel (or Father Christmas) before celebrating over the Yule log. But for the adults, most have to wait until New Year's to exchange gifts. To celebrate in true French fashion, visit Hotel Britannique in Paris, which has cozy, charming decor, and a great location close to the Louvre and the Notre Dame Cathedral, both of which host spectacular Christmas story re-enactments each year.
Christmas in Spain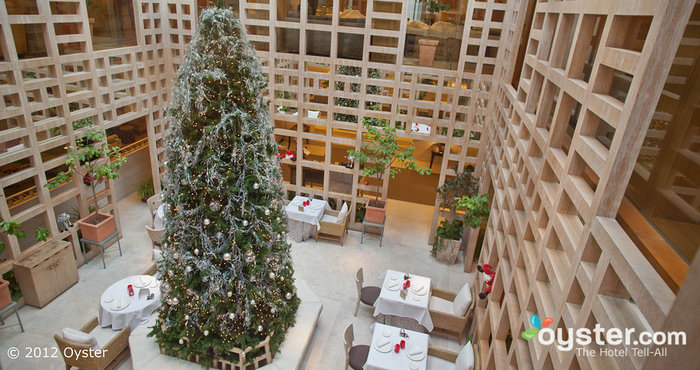 While Spain's biggest Christmas celebrations start on Three Wisemen Day on January 6th, celebrating in December is becoming a more modern tradition, where families eat together before the Christmas Eve Los Mias De Gallo, or Mass of the Rooster. It is isn't until Three Wisemen Day, however, that kids get to open presents under the tree and eat Roscon de Reyes, a cake with a figurine baked inside as a reward for one lucky recipient. In the capital city of Madrid, the Hesperia hotel sits in the residential Rios Rosas neighborhood, which makes for a great family gathering spot not too far from major attractions for those spending Christmas in Spain.
Christmas in Scotland
Christmas in Scotland is a fairly recent phenomenon, not becoming a national holiday until 1958. The Scots celebrate with many popular traditions like mistletoe and markets, but add a distinct twist on things by leaving out whiskey and mince pie for Santa instead of milk and cookies (after all, Santa's had a long night — he shouldn't be denied a little something to take the edge off). Groups also get together around a bonfire on Christmas day, dancing and playing bagpipes. And if you're in Scotland for Christmas, you might as well stay until New Years, when the country really comes out to celebrate during the Hogmanay celebration. The Scotsman Hotel in Edinburgh is steps from Royal Mile, where most major attractions lie, including St. Giles Cathedral.
RELATED LINKS:
All products are independently selected by our writers and editors. If you buy something through our links, Oyster may earn an affiliate commission.