Away from the daily grind, excused from household chores, impervious to an ever-expanding inbox -- travel has a lot to do with feeling free, maybe as much as or even more than it does with seeing the world. Travelers wanting to take that intoxicating sense of escape and multiply it could go on a nude-friendly vacation -- one where they can unplug, strip down, and disconnect. Jamaica is a great destination for naturists, as it has several hotels catering to a range of comfort levels. Some resorts allow nudity almost anywhere, while others have designated clothing-optional (or clothing-forbidden) beaches and pools. Take a look at our favorite Jamaica resorts where you can swap your swimsuit for your birthday suit.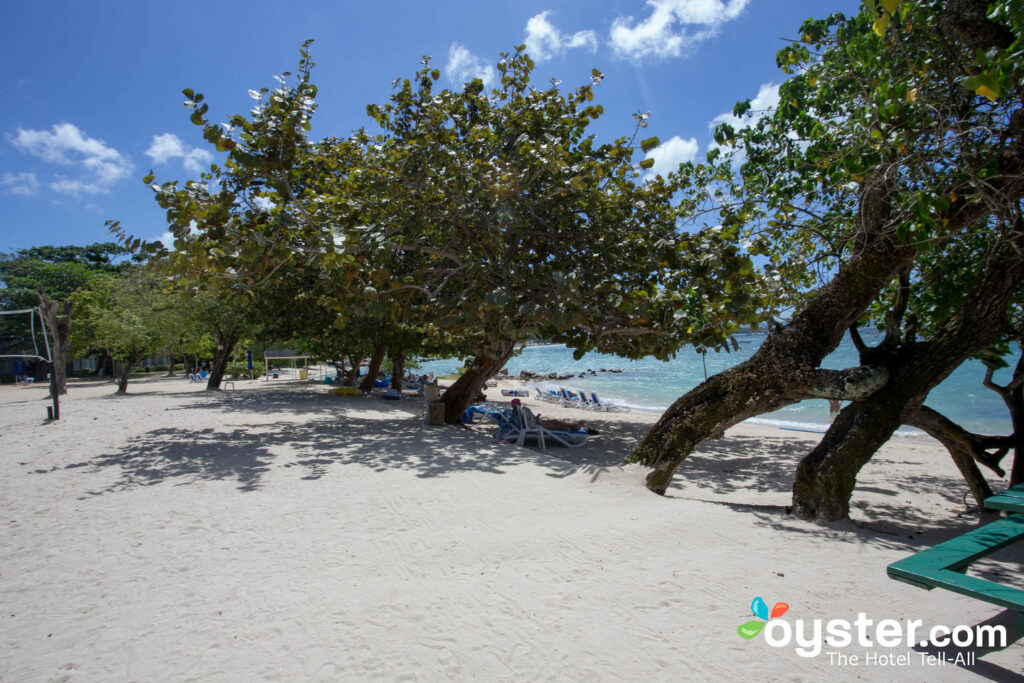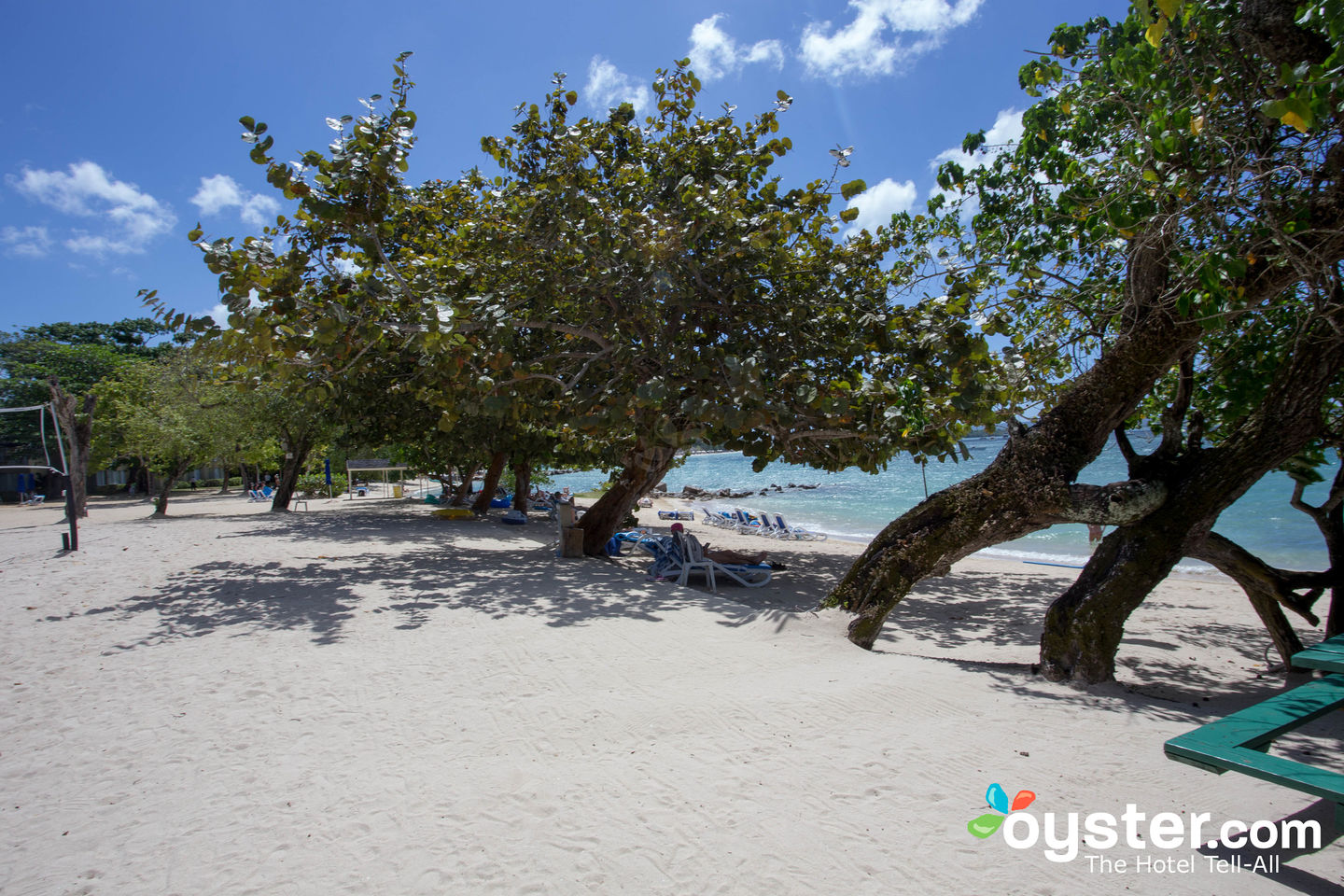 Hedonism II, or "Hedo," as it is lovingly called by its staff and cadre of loyalist guests, is an adults-only all-inclusive that allows (nay, encourages) full-on nakedness throughout much of its grounds. Specifically, the disrobed goings-on take place in Hedonism's "nude" section, where nudity is required at the beach, pool, and hot tub. A "prude" side is designed for those who prefer a calmer vibe and the use of cover-ups.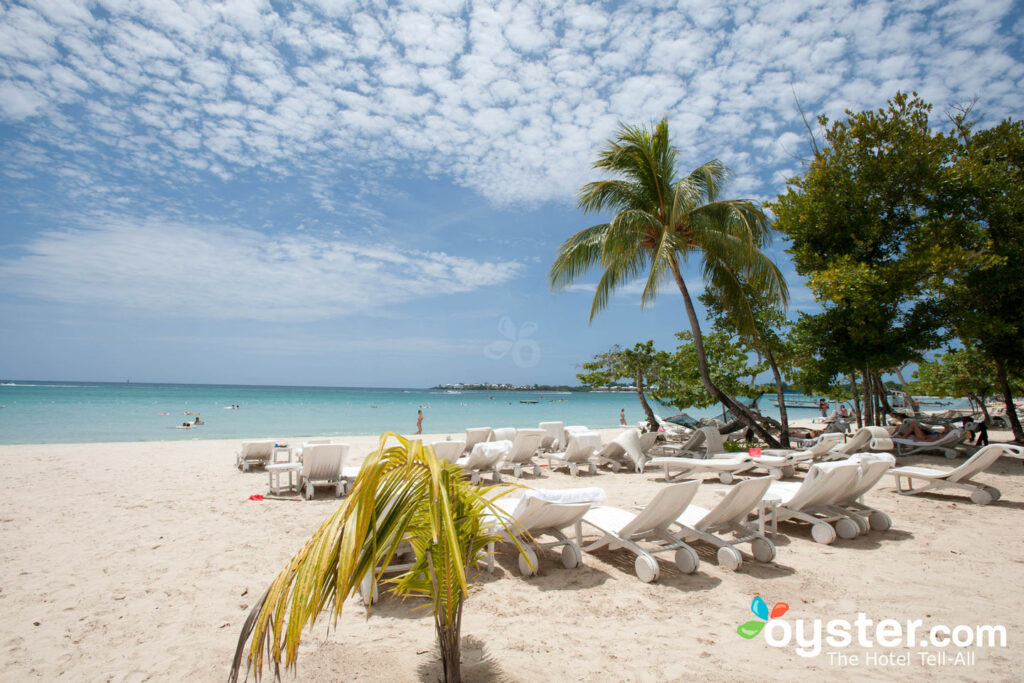 If there was ever an aptly named resort, it's Couples Negril, a child-free all-inclusive that focuses on romance and adult-themed features like private candlelit dinners and a separate clothing-optional beach. The peaceful area is insulated from the rest of the property by a row of tall bushes, and has its own hot tub, a full bar — where there's rarely a wait — and a private bathroom, as well as horseshoes and bocce ball. (For some, lawn games in the buff will be the ultimate expression of liberation. For others, such entertainment pales in comparison to the naked tub wrestling and naked glitter body painting available at nearby Hedo.)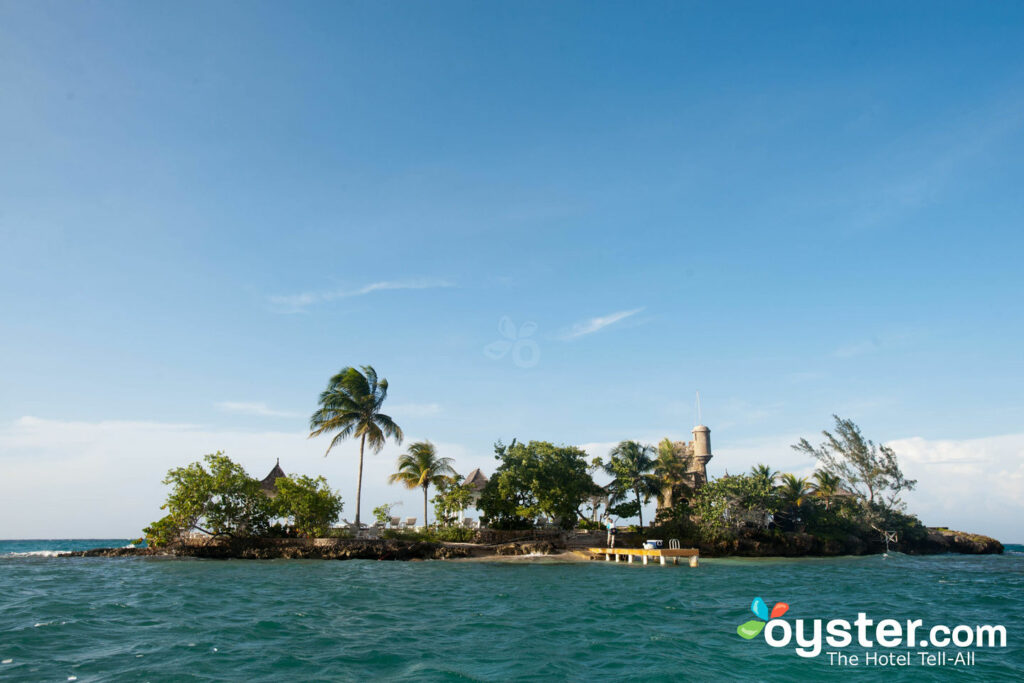 All four Couples resorts in Jamaica have a dedicated area for nudists. At Couples Tower Isle, it's a small island (officially called Tower Isle, but more playfully known as Nude Island), a short boat ride from the resort. The rocky refuge has a small pool, a little bit of beach, a swim-up bar, and a stone tower with bathrooms. Guests can keep to themselves in the gazebos or mingle during staff-led games and the buffet lunch, when seafood, jerk chicken, and salad are brought out to the island. Early-morning tours are offered to non-nudists, but for the most part, this namesake island is clothing prohibited, not clothing optional.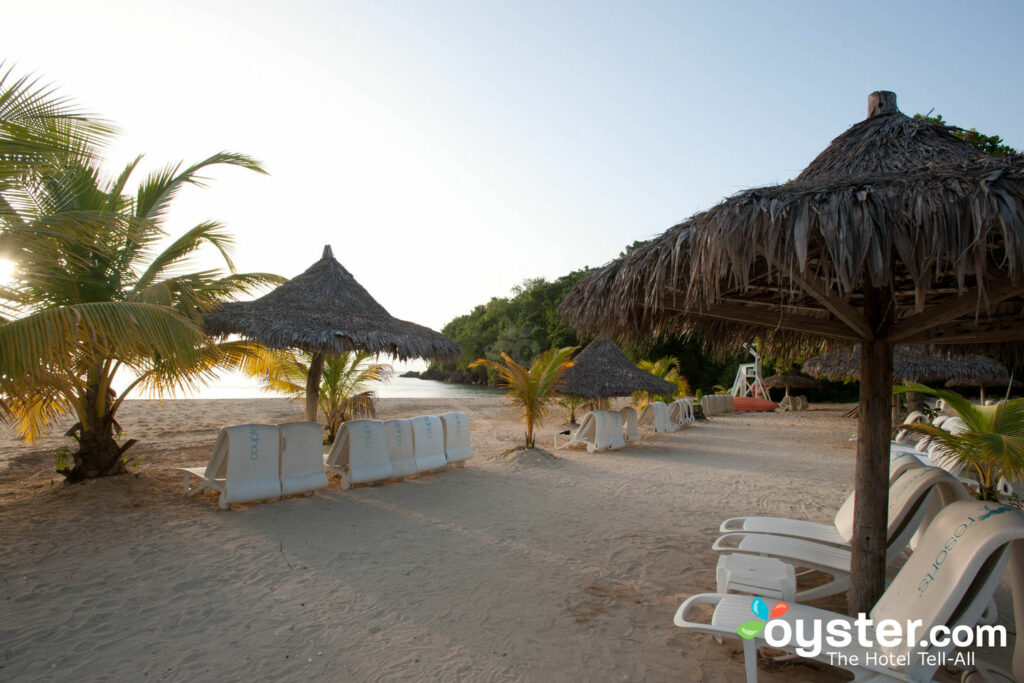 The nude beach at Couples Sans Souci is notable for its size, seclusion, facilities, and natural beauty. Called Sunset Beach, this stretch of sand is quite a bit bigger than the hotel's main beach and has ample loungers set up under palms and palapas. The beach even has its own dedicated pool with a swim-up/walk-up bar, underwater tables, a stone grotto, and an adjacent hot tub. For lunch, there's a buffet with grill fare (burgers, jerk chicken) and ice cream. Like Tower Isle, this area is not clothing optional, but rather prohibits clothing altogether. Those who prefer to stay suited up will have to wait until the evening, when the resort lifts the beach's nude policy, so that everyone can see the sunset. During the day, Sunset Beach is for couples only.
When Grand Lido reopened in 2017 — its predecessor of the same name and on the same site was demolished — it presented something of a new concept for the Caribbean: the luxury nude resort. (Hedonism II has a big nude section, but it is not luxurious. Couples Sans Souci is more upscale, but its naturist-friendly areas are limited. And while guests at Club Orient Resort in St. Martin can go anywhere on-site completely naked, the property is a middle-of-the-road, family-friendly option. We could go on, but the point is that Grand Lido stands out as a luxurious, clothing-optional spot for adults only.) Couples and singles are asked to cover up in the lobby, but are free to roam the rest of the 26-suite resort entirely clothing-free. They also have access to sister resorts Royalton Negril and Hideaway at Royalton Negril. The former is family-friendly and the latter is only for adults, but both require clothing.
Dotted with sea grape trees and straw umbrellas, the white-sand beach at Couples Swept Away is made for Instagram. The resort's nude beach is separated from the main beach by hedges, and has its own bar, hot tub, and bathroom with showers. Like other locations in the Couples family, the beach here is strictly for couples only (no singles) and no clothing is allowed (not even string bottoms).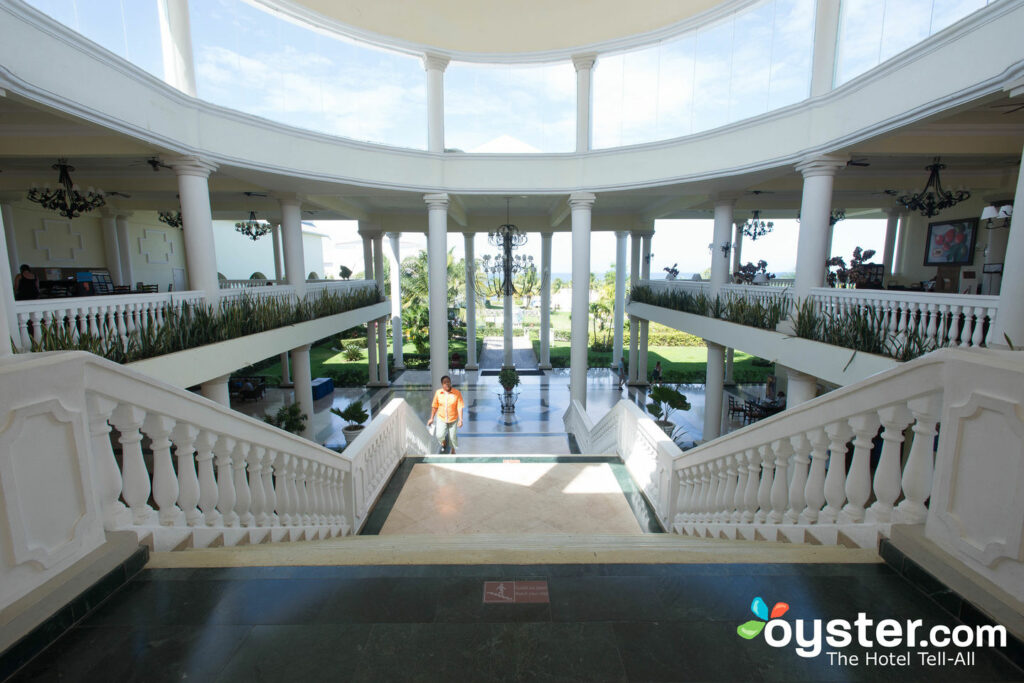 Dress codes are enforced throughout much of the upscale Grand Palladium Lady Hamilton, but clothing is not mandatory at its adults-only beach and pool areas. Elsewhere, the large, immaculately groomed lawns, sun decks, patios, and lounging areas provide ample space for guests to unwind, yet the overall atmosphere is more lively than low-key. And despite Lady Hamilton's clothing-optional areas, couples and singles aren't the only visitors — plenty of families stay here, too, as the resort has a good amount of kid-friendly features on offer.
Grand Bahia's nude beach is one of our favorite nude beaches. It's a low-key, clothing-optional spot for those genuinely interested in sunbathing without a stitch of swimwear. The resort's main clothing-mandatory beach is just as beautiful as its nude counterpart, and is great for snorkeling.
For a cute cover-up option, Nordstrom has numerous styles to chose from. We love this hooded tunic from La Blanca for a cozy, quick pullover.
You'll Also Like:
All products are independently selected by our writers and editors. If you buy something through our links, Oyster may earn an affiliate commission.