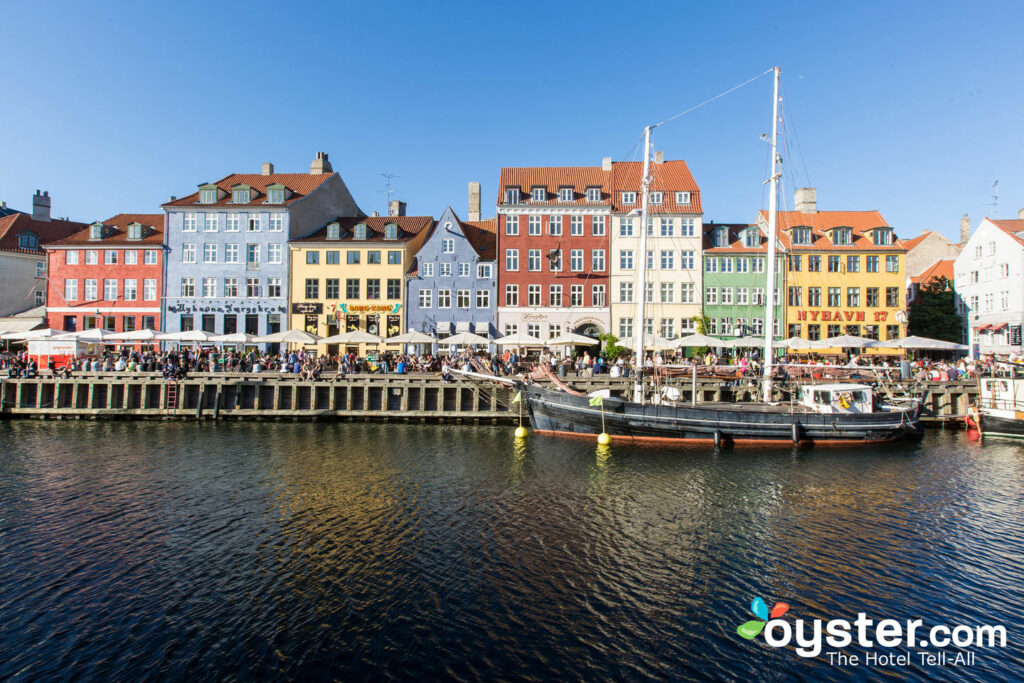 If you appreciate Scandinavian design, castles, Viking ships, and really good meatballs, we've got some good news. You'll find not one, but two capital cities that will fulfill all your desires -- Copenhagen and Stockholm. The former is a harbor city encircled by multiple waterways; the latter is an archipelago connected with bridges and ferries. Both provide stunning views, plus historic sights, kid-friendly attractions, and heaps of European charm. So how's a traveler to pick between them? We've summed up what they both offer and teased out key differences to help you plan your best vacation to northern Europe.
Arts & Culture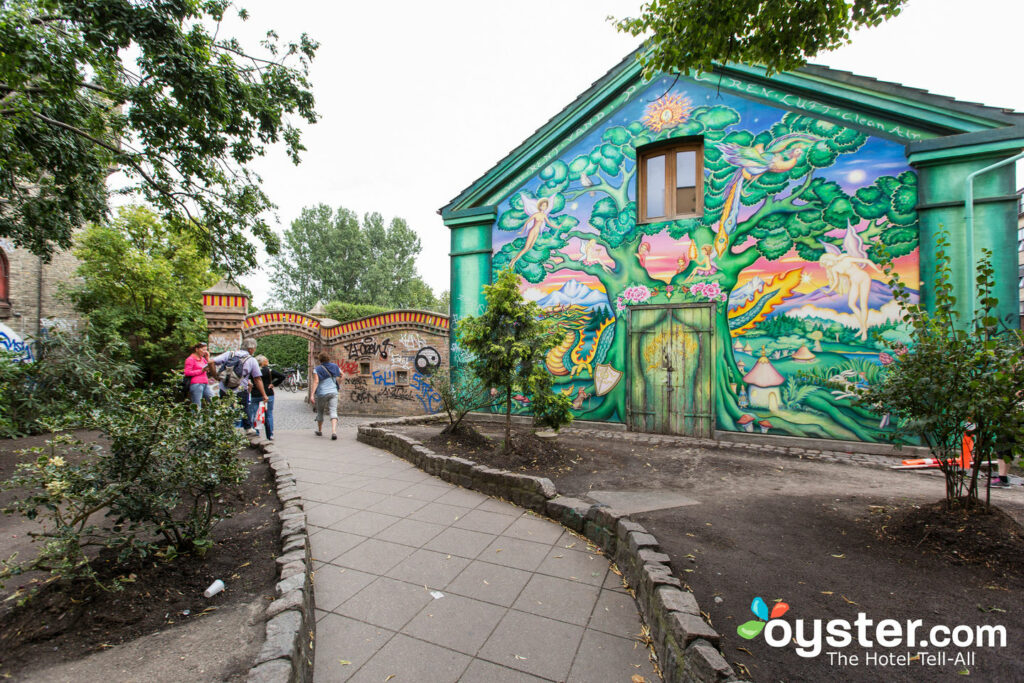 Copenhagen: Lovers of Scandinavian design consider Copenhagen their ultimate mecca, the Designmuseum Danmark elevates everyday items like chairs and gloves into works of art. But traditional artwork can also be found both in the National Gallery of Denmark, with paintings dating back to the 14th century, and the Ny Carlsberg Glyptotek, with ancient Greek and Roman sculptures. Those willing to trek outside the city a bit can visit Frilandsmuseet, an open-air museum that lets visitors time-travel to a Danish village from centuries ago, complete with a windmill, horse-drawn carts, and timber houses. The Viking Ship Museum, about an hour outside of the city center, offers a glimpse into the country's maritime past.
Stockholm: Ascending into the rafters, the 17th-century war ship held in the Vasa Museum is staggering — and it's the only one of its kind still in existence. For that reason, history buffs would be hard-pressed to go anywhere else. But even the average person will get a kick out of seeing this seafaring wonder that feels like a Hollywood set piece. Stockholm has its own open-air museum, Skansen, the oldest in the world, which offers another history lesson through farmsteads, houses, and costumed guides. Music lovers or those that appreciate a good '70s flashback will find ABBA The Museum to be the ultimate tribute to the country's disco-pop group. Modern art and photography are also well represented in the city's institutions by the Moderna Museet and the Fotografiska, respectively.
Castles & Historic Sights
Copenhagen: If you're looking for royal pomp and circumstance, Amalienborg Palace delivers with a cobblestone square, ornate columned buildings, and a daily changing of the guards. Visitors can go inside select rooms, such as the queen's salon and the king's study from bygone eras. A costume gallery and a showcase for the crown jewels add to the majesty. But the city's most popular historic sight is arguably the charming, multicolored houses all along Nyhavn. Despite the fact that the name means "new harbor," this neighborhood feels trapped in the 17th century, with old ships and townhouses that date back to the neighborhood's heyday.
Stockholm: Not to be outdone, Stockholm has its own Royal Palace, an Italian Baroque structure with a daily changing of the guards and a parade of soldiers. Guests can tour multiple museums here including the royal stables, where Cindrella-esque carriages are stored next to aristocratic sleds. Visitors can also swing through the armory, jam-packed with suits of armor and uniforms, and the treasury, holding the crown jewels and other twinkly items. The palace itself is located in the city's historic Gamla Stan (a.k.a. Old Town), an area of the city dating back to the Middle Ages, with both the towering national cathedral (Storkyrkan) and snug cobblestone streets.
Food & Drink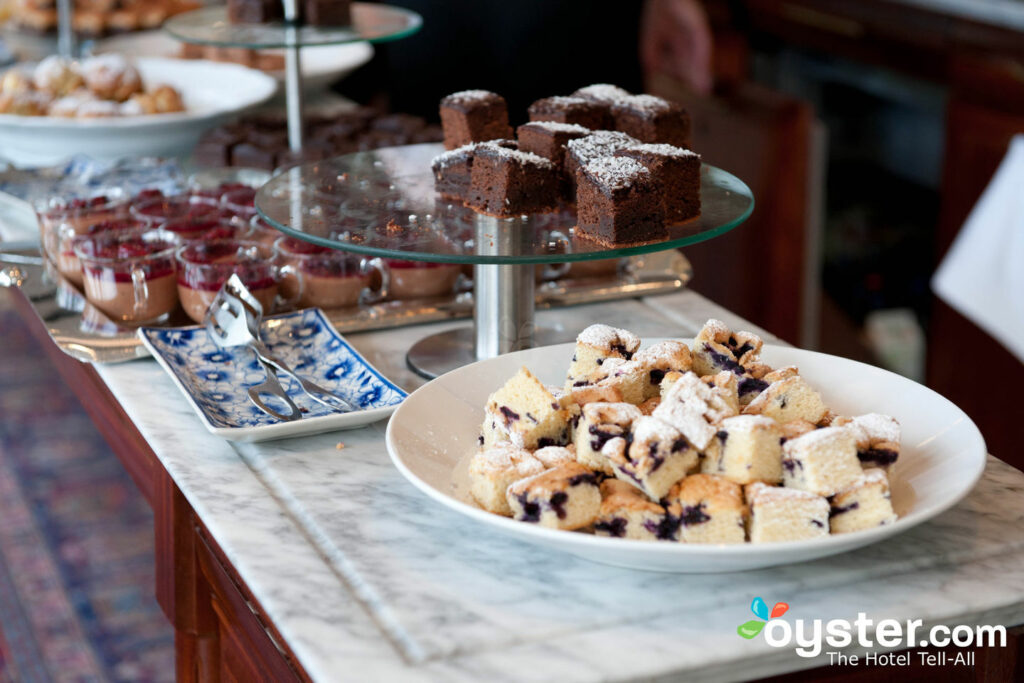 Copenhagen: As a port city, Copenhagen is surrounded by seafood — quite literally — as the waterways cupping the city have historically been a major food supply. One of the most classic seafood dishes is pickled herring. But there's also a deep love of meatballs, often paired with beer. Another classic dish (and lunchtime staple) is the open-faced sandwich, smørrebrød, usually piled high with cold cuts. Danes are equally famed throughout Europe for their pastries, called wienerbrød. These buttery, flaky concoctions are often crammed with fruit or chocolate. Foodies will want to make reservations well in advance at some of the Michelin-starred restaurants that introduced "new Danish cuisine" to a global community.
Stockholm: Swedes love hearty fare that will get them through their cold winters, so dumplings and meatballs are popular. But herring also finds its way on the cultural menu here. Lingonberry jam is another typical addition, providing a sweet zing to people's plates. Delicate pancakes are a national dish, too, but they don't make an appearance at breakfast; rather, they're reserved for dessert. Salty black licorice (an acquired taste) is another typical sweet treat. Sweden has a strong coffeehouse culture, and you can expect to catch locals having their daily fika (snack break) every afternoon.
Family Appeal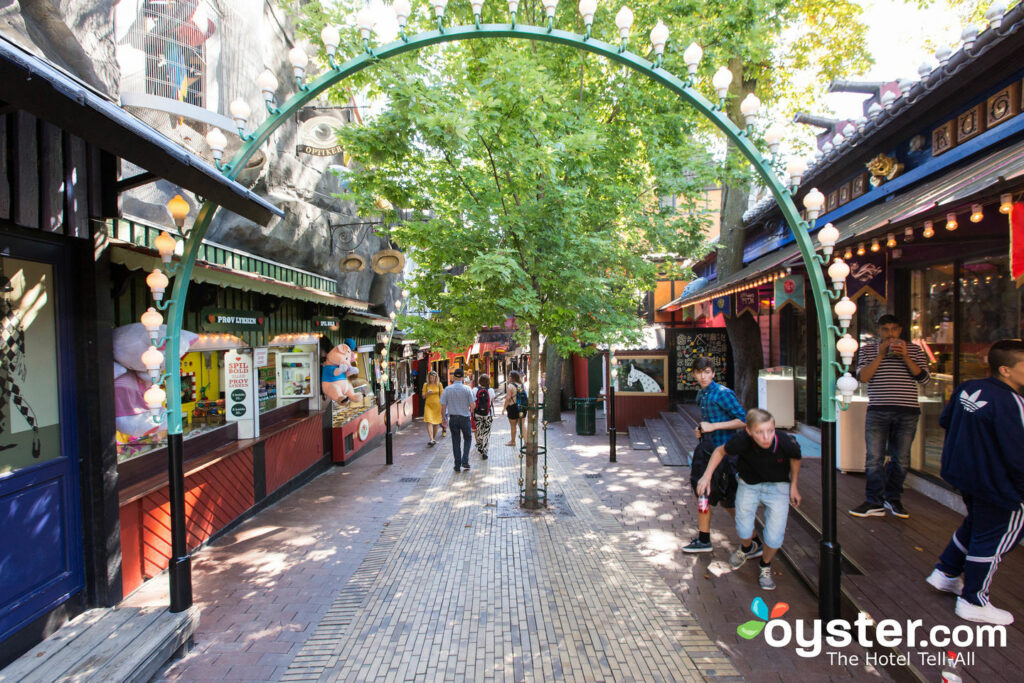 Copenhagen: Considering Copenhagen was once home to Hans Christian Andersen, the famed author of "The Little Mermaid," "The Ugly Duckling," and "Thumbelina," it's no surprise that this city has loads of kid-friendly appeal. To start, the entire city is anchored around Tivoli Gardens, a charming amusement park dating back to the 1800s and packed with classic bumper cars, star flyers, and roller coasters. Those looking for a little fairy-tale photo-op can head to the city's northern waterfront to snap a picture with the iconic "Little Mermaid" statue. Kids also get a kick out of the open-air museum, which lets them experience a storybook Danish village. For budding scientists, the Tycho Brahe Planetarium gives plenty to wonder about. The city's sheer walkability means getting around with kids is easy, and the amount of bakeries offering wienerbrød means tasty pit stops are always close at hand.
Stockholm: Kids' imaginations catch fire at the Vasa Museum, thanks to its towering ship representing every pirate movie come to life. Exhibits here are geared toward a variety of ages and the gift shop holds model ships, so younger visitors can take home their own version. Grona Lund amusement park, located on the same island as the Vasa, gives another type of thrill with coasters, tilt-a-whirls, and a haunted house. For older kids that appreciate a bit of kitsch, ABBA The Museum is worth a visit. Stockholm's open-air museum, Skansen, also allows kids to wander through a charming reproduction of Swedish life with farmsteads, houses, and even a children's zoo. As the city is more spread out, Stockholm can be a bit more challenging with little ones, but the country's coffee-break culture (fikas) means there's always a place to rest your feet and regroup.
Getting Around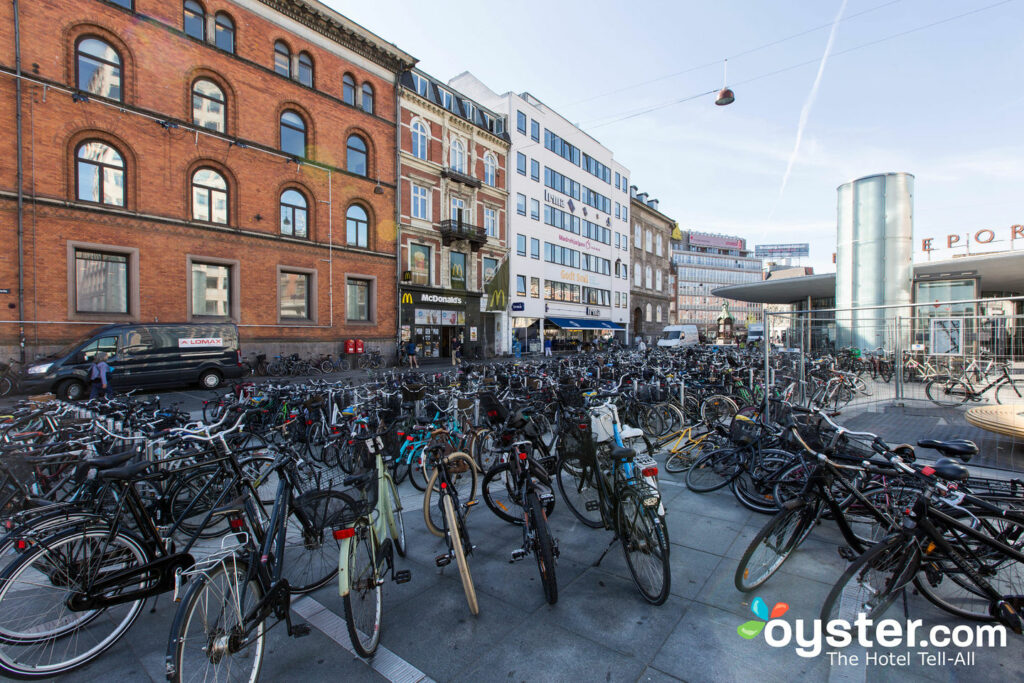 Copenhagen: Denmark's capital is a compact city, and if you stay in a central hotel, you can cover most of it on foot. Walking and biking are your best bets for getting around. Copenhagen even has a solid bike-share program if you need to crisscross from one side of the city to another. Buses, the metro, and taxis are also on hand, but less necessary.
Stockholm: Compared to Copenhagen, Stockholm's attractions are more spread out and split up among its various islands. Parts of it can be quite hilly, too. But thankfully, it has a helpful public transit system to tackle all of it. From the metro to buses to ferries handling several waterway crossings, the public transportation the city has in place is efficient and relatively inexpensive. Bike shares and taxis are also available, although the latter can add up.
Day Trips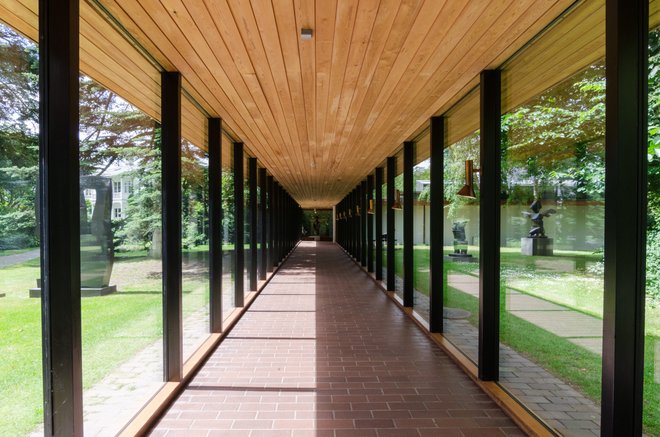 Copenhagen: When it comes to day trips, Copenhagen offers something Stockholm can't: the ability to hop into another country. The Swedish city of Malmo, located just across the bridge, provides the perfect excursion. Malmo offers its own castle, town square, and contemporary art gallery to explore, plus the bragging rights of hitting a second country in one trip. Another popular side trip is the Louisiana Art Museum, known throughout the art world for its incredible sculpture garden paired with streamlined architecture. The UNESCO World Heritage site of Kronborg Castle is popular excursion, too, especially for Shakespeare fans who know it as the setting for Hamlet.
Stockholm: While Stockholm doesn't offer the ability to easily skip across the border into another country, it does have more pretty castles within reach. With sprawling grounds and a hint of Versailles, Drottningholm Palace makes an excellent side trip, just an hour away by train or 20 minutes by car. Considered the royal family's summer escape, it makes a pretty good getaway for non-royals, too. Travelers can also take a bus or rent a car to drive an hour north to Uppsala, a gothic university town that could be considered the Cambridge of Sweden. But part of Stockholm's charm is that it's easy to leave the city and get lost in the nature of some neighboring islands, like Fejan, where travelers can rent kayaks and rowboats and feel far away from the urban crowds.
Where to Stay
Affiliated with the historic Tivoli Gardens amusement park, the Tivoli Hotel offers rooms that are colorful and spacious. Family Rooms are available, along with special package deals for those planning to visit the park. The hotel has a large and fully equipped fitness center, an indoor lap pool, facilities for business travelers, and a variety of dining choices.
Stockholm: Radisson Blu Royal Viking Hotel
This upscale chain hotel is predictable in terms of its generic decor and the features it offers, but you can't beat its central location that's right by the main train station. Its 459 rooms have a fresh, modern look and are equipped with minibars, flat-screen TVs, and free Wi-Fi.
Whether you're headed to Copenhagen or to Stockholm, the temperatures can get pretty chilly. If you're planning to go in the colder months, bring along a trendy jacket to fit in with the crowd and keep warm.
You'll Also Like:
All products are independently selected by our writers and editors. If you buy something through our links, Oyster may earn an affiliate commission.