A deep, cleansing facial or classic swedish massage are great go-to spa treatments, but some spas have much more unique offerings. From New Age techniques involving crystals to practices using light and color to promote balance and harmony, spas around the world are offering atypical treatments that can be just as stress-reducing and beneficial to your health -- and give you a cool story to tell, too! If you're looking for a unique spa experience, these eight spa treatments are sure to fit the (pricey) bill.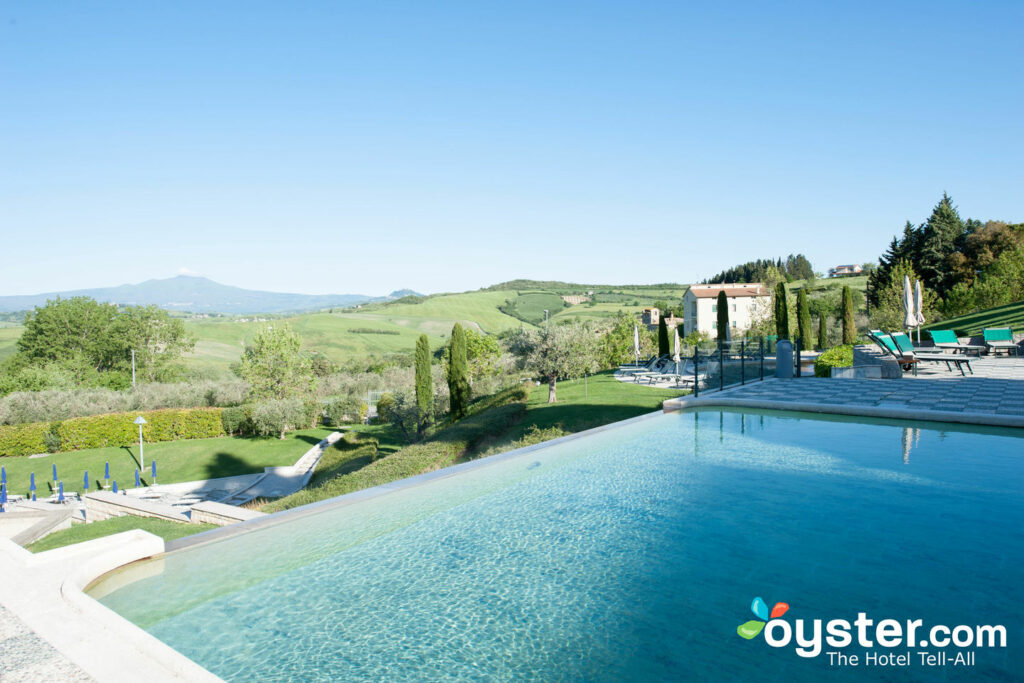 Thermal baths, which are hot bodies of natural water, are allegedly healing and restorative for the body. Therefore, sites of developed mineral springs often become spa towns, like Desert Hot Springs in California or Bath, England. Another region known for its abundance of thermal pools is Tuscany; travelers head there specifically for the scenic countryside and wellness facilities. One of the top hotels for a spa getaway is the Fonteverde Tuscan Resort & Spa, a luxury property with 80 elegant rooms and multiple indoor and outdoor pools. Since day passes can be bought, there's a separate thermal pool for those visitors. Guests also have the choice of drinking thermal water with their free continental breakfast.
Fish spas have been popping up rapidly over the last 10 years, largely in Thailand, Greece, and Japan. The treatment involves putting your feet in a tub full of small doctor fish that will nibble off dead skin to leave your feet smooth and silky. These spas are banned in some states, including Texas and New York, for the health concerns involved, as they could possibly be spreading infections between customers. But if you're willing to take the risk for a one-of-a-kind pedicure, we recommend at least doing so at a hotel spa versus poolside or at a large nail salon. The four-and-a-half pearl Secrets Maroma Beach Riviera Cancun is a luxe, adults-only property with a fabulous spa.
A mud bath occurs when a natural hot spring and volcanic ash combine; they've been used as body treatments for thousands of years to soothe muscles and relieve skin conditions like psoriasis. Some of the most visited spots among those seeking mud baths are Lake Techirghiol in Romania and the Dead Sea, as well as Calistoga in Napa Valley. Solage Calistoga is a chic property there with two pools, a Michelin-starred restaurant, and spacious suites. You can opt for The Mudslide Experience at the spa, which includes applying the mud, soaking in a tub filled with mineral water, and finally reclining in a sound/vibration chair. A 60-minute treatment costs $110.
Unlike other sweat lodges, a typical Mayan steam bath involves a permanent structure called a temazcal. It was used in Mesoamerica for both spiritual and health purposes, and can now be found at several spas and hotels in the area. Barcelo Maya Palace Deluxe, a luxurious, all-inclusive property boasting large suites and gorgeous pools, has a temazcal of its own. The ritual involves water and herbs poured over hot stones in the hut to create steam. It ends with a cleansing wash at one of 13 statues, representing the 13 Tzolk'in cycles in the Mayan calendar.
Reiki is a Japanese practice that involves the practitioner flowing their vital life force energy to the recipient through their hands. This treatment is supposed to be both healing and balance restoring. The Sanctuary on Camelback Mountain Resort & Spa in Scottsdale has this 60-minute treatment available for $170. The luxurious and serene hotel is popular for its superb spa, farm-fresh food, and gorgeous location.
A zareeba is a protective enclosure made of thorn bushes that originated in North Africa. A Caribbean herbalist created a unique treatment inspired by a zareeba exclusively for the spa at Regent Palms. The 90-minute journey begins by being given a clay pot
filled with a blend of fresh herbs
and a wooden wand to blend them; the herbal steam is then inhaled for a holistic experience. This is followed by a cooling wrap and 50-minute massage. The treatment can be enjoyed solo for $225 or as a couple (for not quite double).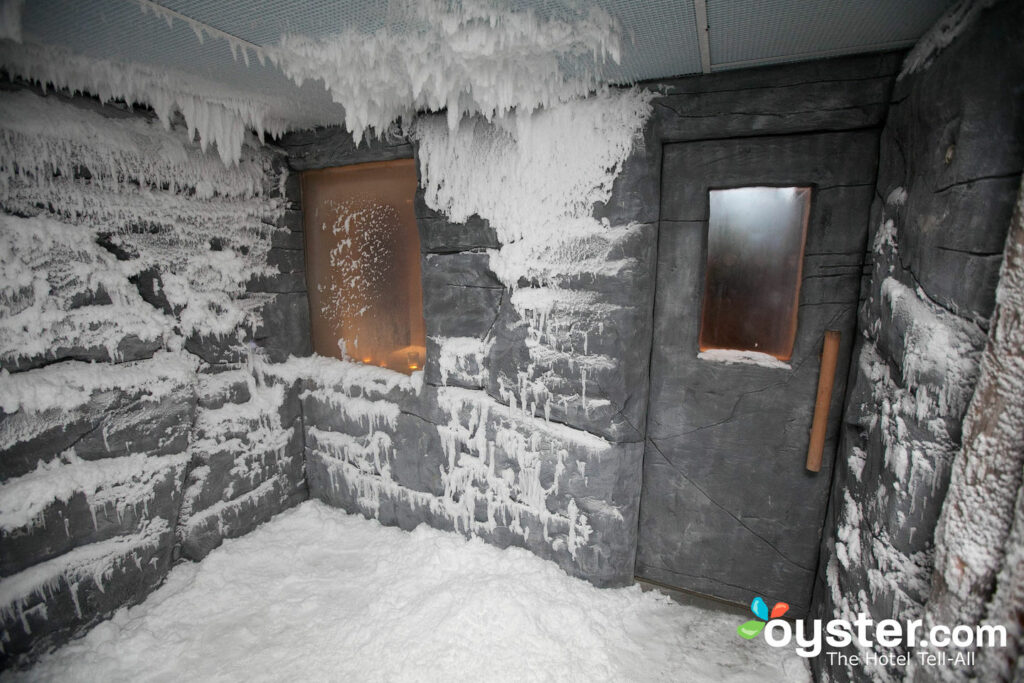 Acting like a cold plunge, the Snow Paradise room at K West Hotel & Spa is set at chilly -5 degrees Fahrenheit. To stimulate circulation, a hot-cold therapy is advised; this involves switching between the frigid temps in the snow room to sweltering heat in the sauna, steam room, or hydrotherapy pool. Booking a spa treatment at the modern property grants guests access to all these areas plus a relaxation room, or a day pass can be purchased for £25. In order to promote relaxation and tranquility, it's an adults-only facility.
Watsu was developed in the 1980s by Harold Dull in Harbin Hot Springs, California. The aquatic bodywork involves a practitioner gently massaging, moving, and stretching the recipient, who is submerged in warm water, for relaxation and therapy. Many spas now offer this treatment, including the one at The Mauna Lani Bay Hotel, where the treatment takes place in the hotel's beautiful lava enhanced salt water pool. The Lava Watsu Experience can last for 50 or 80 minutes at $185 or $255, respectively. The luxury resort also has a golf course, lovely beach, and gorgeous rooms.
All products are independently selected by our writers and editors. If you buy something through our links, Oyster may earn an affiliate commission.