Today is the 72nd anniversary of the Allies' D-Day victory in WWII. For many of us, D-Day Observance is a time to remember, honor, and pay homage to our fallen family, friends, and countrymen. So here are 10 sites across the U.S. memorializing the soldiers who gave their lives for others, near and far, that are worth a visit -- if not today, then at some point this summer.
Anyone who has ever been to Washington, D.C. knows that the city is a hotbed for historically significant memorials and monuments. Undoubtedly, one of the most moving is the National World War II Memorial, which was inaugurated in April 2004 and sits on the eastern end of the Reflecting Pool. The memorial's plaza, fountain, and triumphal arches are a deeply touching representation of a country's valor and a nation's loss.
Stay Here:
2. National D-Day Memorial in Bedford, VA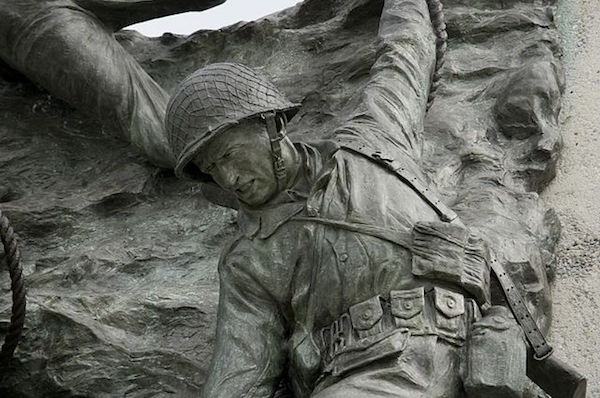 Why does the small, rural town of Bedford house the nation's most significant D-Day memorial? The tragic answer is that it is home to the "Bedford Boys," the 30-man unit that suffered the greatest proportional losses during the invasion of Normandy — losing 23 men, or nearly 77 percent, to the French beach. The Bedford Boys helped inspire the movie "Saving Private Ryan"; director, Steven Spielberg later helped fund the National D-Day Memorial. Bedford is located about 90 minutes from Charlottesville; two-and-a-half hours from Washington, DC; and three-and-a-half hours from Charleston, WV.
There are few U.S. WWII sites more historically significant than Oahu's Pearl Harbor. Today, Pearl Harbor is still an active military base, but it's also home to the Pearl Harbor Historic Sites: four attractions that include the USS Arizona Memorial (also known as the World War II Valor in the Pacific National Monument), Battleship Missouri Memorial, USS Bowfin Submarine Museum & Park, and Pacific Aviation Museum Pearl Harbor. Each remembers, commemorates, and honors those who lost their lives on December 7, 1941, and throughout the ensuing war years. Arrive early, as lines can be long.
Stay Here: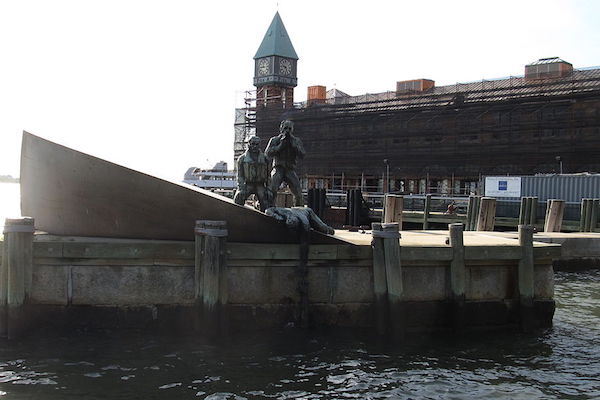 Located in New York City's Battery Park, the American Merchant Mariners' Memorial is a sculpture loosely based on a genuine photograph of the SS Muskogee, which was attacked by a U-boat; the entire crew died at sea. The memorial, which was designed by sculptor Marisol Escobar, depicts four merchant seamen fighting for their lives after the U-boat attack. The sculpture is located in the western section of the park, along the Hudson, on a stone breakwater south of Pier A.
Stay Here: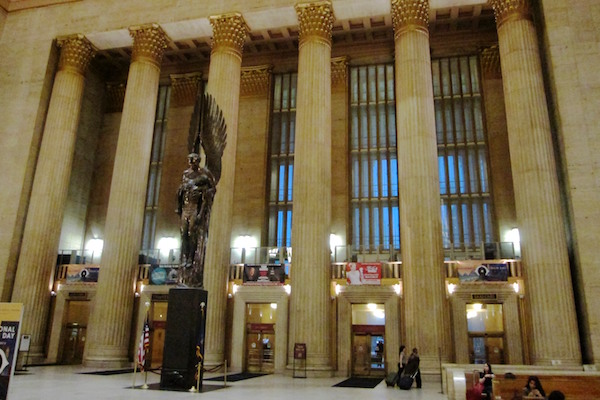 Philadelphia's 30th Street Station is a beautiful building of soaring ceilings and intricate columns. That's why it's easy to miss the Pennsylvania Railroad World War II Memorial housed therein, right on the main concourse. This 39-foot, 10.5-ton bronze statue by Walker Hancock — the Angel of the Resurrection — depicts Michael the Archangel as he raises a fallen soldier from the "flames of war." Over 1,300 Pennsylvania Railroad employees died during World War II.
Stay Here:
More than 8,000 Washingtonians died during WWII, and Seattle honors their memory with the Garden of Remembrance. "A gift from a citizen of the 20th century, for the citizens of the future," the memorial was designed by by Robert Murase, and includes the names of Washington's fallen, as well as a section from Laurence Binyon's poem, "For the Fallen." The Garden of Remembrance is located on the Second Street side of Benaroya Hall.
Stay Here:
It's obviously fitting that NoVa's Arlington National Cemetery honors the nation's fallen. Indeed, the first major memorial here — a Civil War remembrance housing the bodies of 2,111 Union and Confederate soldiers — dates back to 1866, and to date, twelve memorials have been added at Arlington since WWII. Several of them are linked, both directly and indirectly, to the sacrifices of U.S. soldiers during the second world war.
Stay Here:
The West Coast has its share of WWII memorials, as San Francisco is proud to point out. One of the most significant is the West Coast Memorial to the Missing of World War II, which stands in dedication and remembrance of the 413 missing soldiers, sailors, marines, coast guardsmen, and airmen of World War II; all are named here, their memories forever etched into the monument. The memorial occupies a scenic strip overlooking Baker Beach and the Pacific.
Stay Here:
9. South Carolina Memorial Garden in Columbia
Designed by landscape architect Loutrel W. Briggs and commissioned by the Garden Club of South Carolina, the South Carolina Memorial Garden was established in 1944-1945 and is today on the National Register of Historic Places. The garden brings together gorgeous flowers, native trees, fountains, sculptures, terraces, and other features to form a space "expressed in beauty, a place apart, where one may go as to a sanctuary, and undisturbed, arrange one's thoughts, and where all South Carolinians who served their country well in World War II may be offered grateful remembrance." Visit on your way to Charleston or Coastal South Carolina's Hilton Head or Myrtle Beach.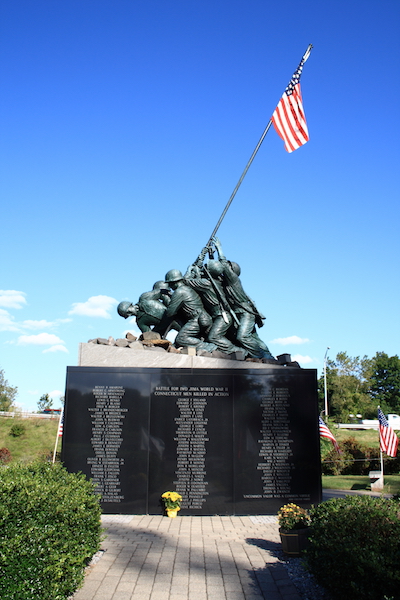 Erected by the Iwo Jima Survivors Association of Newington, and located in New Britain/Newington (just 30 minutes from New Haven), this 40-foot bronze-and-granite statue represents U.S. courage and sacrifice, as demonstrated during one of the greatest battles in national history. The U.S. lost 6,821 soldiers that day, and their memory lives on at this small Connecticut park, where a World War II Memorial Eternal Flame also burns.
Stay Here:
Related Links:
All products are independently selected by our writers and editors. If you buy something through our links, Oyster may earn an affiliate commission.