What's the secret to happiness? Maybe it's good weather.
As CNN recently reported, Costa Rica is the happiest place on earth. Life expectancy, life satisfaction, and ecological footprint (no wonder the U.S. ranked 114th) all went into calculating the Happy Planet Index, which was developed by Britain's New Economics Foundation.
Guess who ranked second and third, respectively? The Dominican Republic and Jamaica. This came as little surprise to us Oyster reporters who've been lucky enough to visit these places: warm, smiling faces are as ubiquitous as great beaches and incredible sunsets, and eco-sustainability sure seems a lot simpler when you can pull your fruit right off the nearest tree.
Best of all, for every friendly bartender, chipper bellman, and beaming housekeeper we've encountered inside hotels (where they kind of have to be nice to you), it's truly been a pleasure to discover that even outside resorts most people are overwhelmingly genial and pleasant (coming from New York this feels a bit jarring). Life is hardly perfect in these countries – particularly outside gleaming resort walls – but that just makes people's cheerfulness and positivity all the more inspiring.
Bottom line: a highlight of any trip to Jamaica or the DR will certainly be the pleasure of interacting with the locals.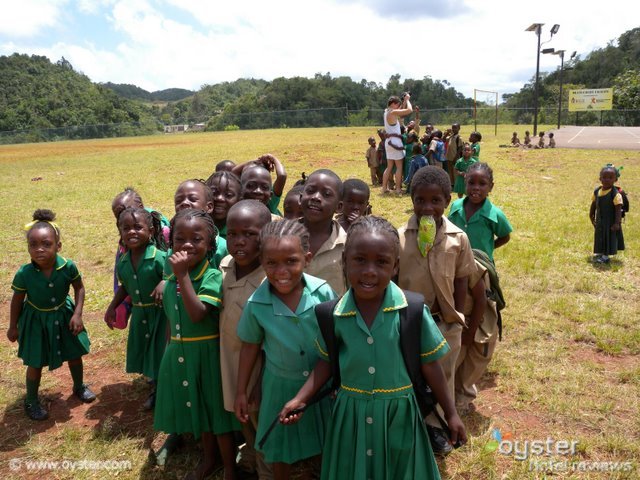 All products are independently selected by our writers and editors. If you buy something through our links, Oyster may earn an affiliate commission.