At this point in the season we're all more than ready for some sun and high temperatures. You only need to check your friends' Facebook statuses to know that you're not the only one who's feeling a little cranky about the recent cold snap. Heading to Miami, or an island in the Caribbean, may be the easiest way to escape the winter chills. But we tend to forget that the U.S.'s winter season can be the best moment to visit tons of great destinations in the Southern Hemisphere and just above the Equator, where the sunny, warm days are in full swing and the dry season starts to kick in. Whether you're looking to trek to the top of a volcano or discover historic sites in a big city, we've got the destination for you. Check out our top picks for escaping the cold, and start packing!
For the Adventurous Type: Costa Rica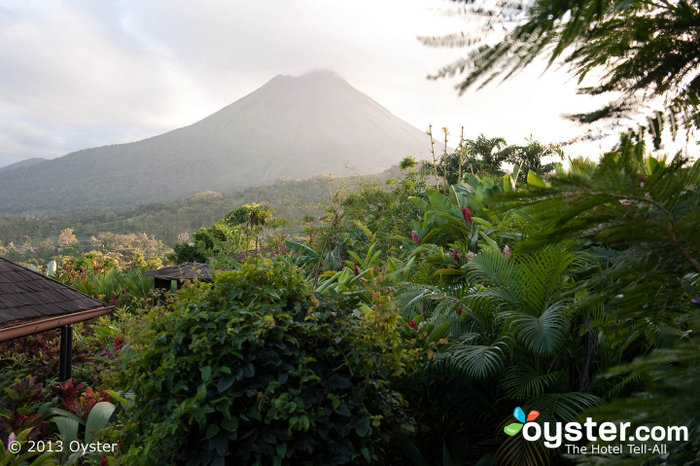 Costa Rica can be anything from a peaceful oasis to a crowded and touristy spot depending on the time of the year and the region visited — but it's still far less developed than most popular beach destinations such as Mexico and the Caribbean. December through April is the best time to visit, as rainfall drops to a minimum, and days are long and sunny. The country is home to hundreds of diverse habitats, making it easy to enjoy beach days, eco-tourism, and outdoor adventures all in the same trip, and without having to travel long distances. The geography is infinitely varied, ranging from rugged coastlines and bustling towns to misty forests and active volcanoes.
A staple in the beautiful Manuel Antonio resort area, the 58-room Si Como No is carefully built into a lush hillside, which means great views and winding paths surrounded by colorful flowers and wildlife. The amenities are a main draw here: two pools, two restaurants, a spa, a movie theater, and a wildlife refuge across the street. Unplugged rooms aren't particularly luxurious, but you'll want to be spending your time outdoors anyways.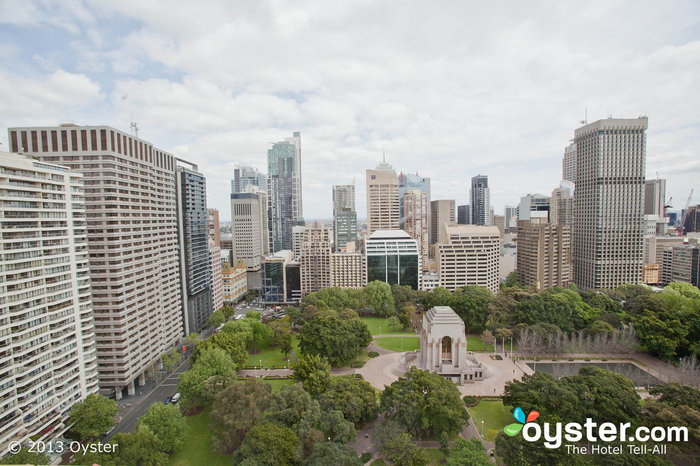 Sydney is a bustling cultural center: It has several impressive museums, including the Museum of Contemporary Art and the Art Gallery of New South Wales, and a long list of great festivals that take place during the warmer months. The Rocks neighborhood is Sydney's historic area, with quaint cobblestone streets, beautiful architecture, several museums, and wonderful shopping. The Koala Park and the Taronga Zoo, where kangaroos, wallabies and koalas can be spotted, are also popular attractions. Plus, Sydney is a great destination for those who want to make their cultural trip double as a beach getaway — the city has over 60 beaches for visitors to explore.
Situated outside Sydney's Central Business District near Rushcutters Bay Park, Diamant Hotel — part of the 8Hotels collection — is an upscale, 80-room boutique. The style throughout is trendy and contemporary; the lobby has plush, electric blue seating, and rooms have clean-lined, retro-modern furniture, dramatic headboards, and crisp white bedding. Convenient room amenities include iPod docks, flat-screen TVs, free Wi-Fi, and stocked minibars. Some suites — such as the Courtyard Suite — feature private terraces and great views of the city. Guests have free access to the Anytime Fitness gym, but there is no on-site restaurant or pool.
Buenos Aires is a city that should be explored on foot. It's staggeringly sprawling, but most neighborhoods are well defined and very different from each other, which makes them almost destinations unto themselves. For a taste of culture and world-class shopping, Retiro neighborhood, with its historic buildings and beautiful mansions, is a must. If you have a limited amount of time in Buenos Aires and want to see the highlights, Microcento is the place to go — the Obelisk, historic Teatro Colon and Plaza de Mayo are three of the most important sights in town, and they're all within a few blocks of each other. Palermo Viejo, once a dilapidated area of rundown warehouses, is now one of the most thriving areas in the Argentine capital, with great nightlife spots, quaint cobblestone streets, and a fun bohemian culture. Top it off with a tango show in San Telmo and you've got yourself one of the best cosmopolitan trips in South America.
On an attractive, tree-lined street in the La Recoleta neighborhood, the CasaSur Art Hotel is a luxe, boutique property with 36 rooms. Decor is sleek with modern furniture and dark hardwood floors. Comfortable rooms have thoughtful touches of technology, including iPod docks and wall-mounted flat-screen TVs. While bathrooms are relatively small, they are sophisticated with marble vanities and glass walk-in showers. The highlight of CasaSur is the upscale spa, and the hotel also offers its own restaurant serving food inspired by India and the Mediterranean.
For the Indiana Jones Wannabe: Belize
While Belize is mostly known for its outstanding scuba diving and snorkeling (both of which should be on your to-do list if you have time), the country is also dotted with ancient Maya sites, where visitors can explore the ruins and climb to the tops of steep pyramids to enjoy one-of-a-kind views. The country is also home to some wonderful forest reserves and wildlife sanctuaries, so don't forget to pack your walking shoes! If great food is what you're after, look no further — the cuisine in Belize has Mayan, Caribbean and African influences, and the country is known for its wonderful fresh seafood.
Chaa Creek, one of Belize's first eco-lodges, has evolved from its humble beginnings as a working farm to become a premier luxury retreat. This sophisticated operation includes rustic-luxe, thatched-roof cottages, wonderful service, and modern amenities such as an infinity pool with jungle views and a full-service spa. The riverside setting on a private rainforest reserve is phenomenal, and myriad tours and outdoor activities are offered through the hotel. To top it off, room rates are fair for what you get — and there are even budget accommodations available at Macal River Camp, located on the property.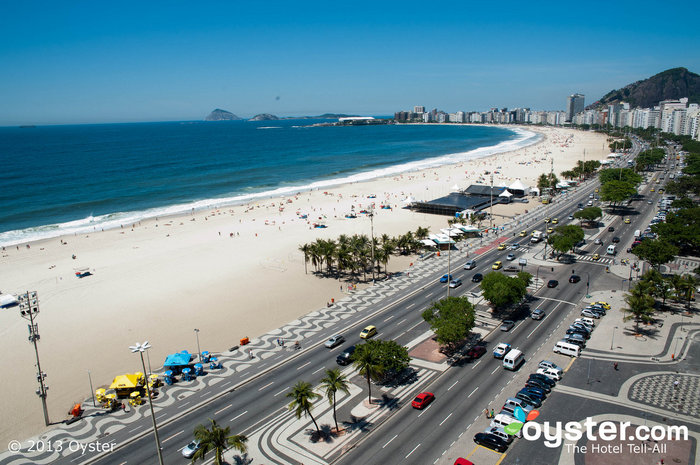 It might be a little late to get those tickets for the Carnaval — taking place this year between February 8th and February 12th — but there sure is a lot to do and see in Rio after the parades are over. For starters, the statue of Christ the Redeemer atop Mount Corcovado, the imposing Sugarloaf Mountain, and the gorgeous white-sand beaches of Copacabana and Ipanema are all popular sights. And visitors should not miss any of the other attractions in town, including the Niteroi Contemporary Art Museum, the Tijuca National Park (which is the world's largest urban forest), and the many historic sites in Centro neighborhood. Start the night with a feast in one of the restaurants of Zona Sul neighborhood, and then follow the samba rhythms to Lapa, one of the most fun areas in Rio.
Relais & Chateaux Santa Teresa is a historic mansion turned luxurious boutique hotel located on a former coffee plantation in Santa Teresa. It features gorgeous tropical decor, which includes bright cabanas in the lounge, lots of lush greenery, tiled mosaics, and island-themed bed runners in the rooms. The lower-level rooms aren't quite as upscale as the rest of the hotel, but they do have sleek bathrooms, wood floors, flat-screen TVs, and a light, airy feel. Suites are higher-end, with extras such as four-poster beds of tropical wood, standalone tubs, and shady terraces. The hotel also features a gorgeous spa, a rooftop pool with sweeping views of the city, and a restaurant serving delicious French-influenced Brazilian cuisine.
RELATED LINKS:
All products are independently selected by our writers and editors. If you buy something through our links, Oyster may earn an affiliate commission.