As temperatures across the United States continue to drop and snow continues to fall, we here at Oyster can't help but ask ourselves if we've entered the next Ice Age. While we're sure our Olympians across the pond wouldn't mind Sochi suffering from a similar deep freeze, we personally would rather do without the slippery sidewalks and freezing rains Mother Nature has seen fit to drop on our doorsteps. The lure of sun and sand has never been stronger. If you just can't stand it one second more, here are eight destinations where temperatures are soaring over 80 degrees right now.
1. Hot spot: Puerto Rico Current Temperature: 87 Degrees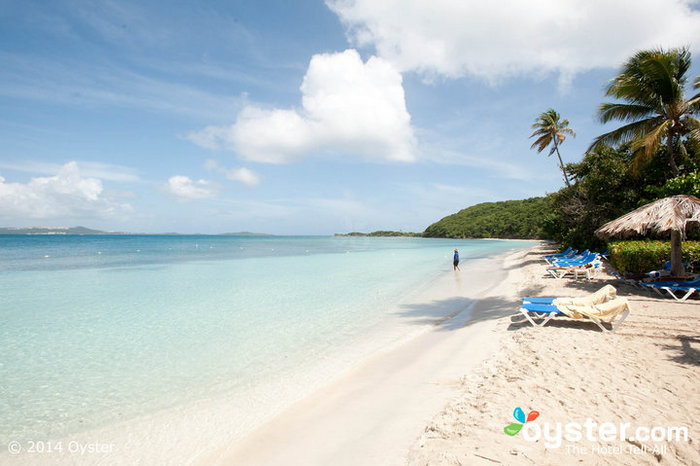 For a warm-weather escape close to the States, Puerto Rico is an excellent choice in the Caribbean. With temperatures in the high 80s, you'll be able to enjoy the pristine white-sand beaches and outdoor amenities like horseback riding and golfing available at the top-notch El Conquistador Resort, a Waldorf Astoria property.
2. Hot spot: Riviera Nayarit
Current Temperature: 82 Degrees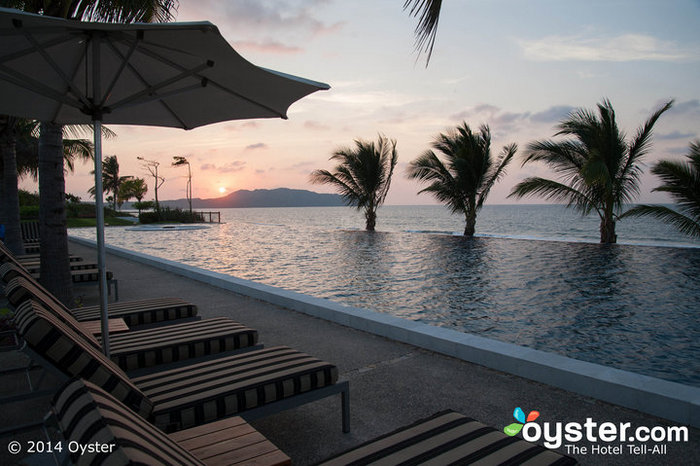 If you're looking for a quiet getaway, Riviera Nayarit is still somewhat under the radar. La Tranquilla, located in the sleepy town of Litibu, is a particularly excellent resort for those in search of secluded, sexy luxury. A stunning pool complex and a Greg Norman-designed golf course are designed to impress. Relaxation is easily attained here.
3. Hot spot: Nicaragua
Current Temperature: 86 Degrees
The adventurous traveler will love Nicaragua. The country's tourism sector is growing fast, and it's easy to see how the country could get as popular as its neighbor to the south, Costa Rica. It offers lush rainforests, pristine beaches, diverse wildlife, and an authentic atmosphere — not to mention temperatures in the high-80s, which are oh-so-attractive right now. The Aqua Wellness Resort is a stunning rustic-luxe retreat on the Pacific coast.
4. Hot spot: Miami
Current Temperature: 80 Degrees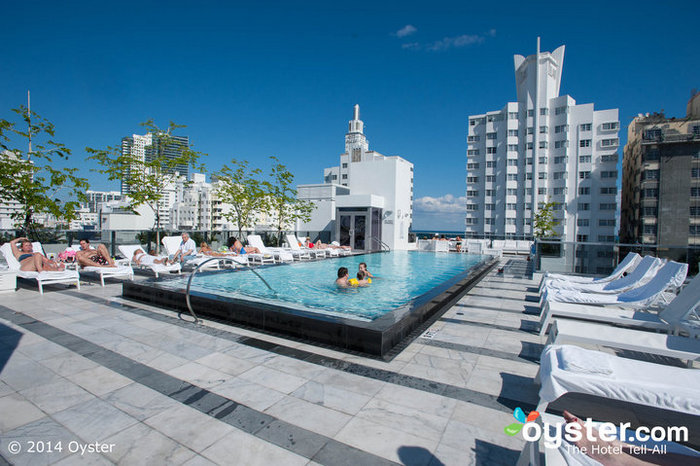 "Party in the city where the heat is on." Will Smith did say it best. Miami remains one of the most popular beach destinations for those that want to see and be seen. With some of the best clubs, restaurants, and stretches of sand in the States, it is a perennial favorite for those from the North East — especially when they need to shed their winter blues. The retro-chic Gale South Beach features a hip basement nightclub where you can party the night away before crashing in your room right upstairs.
5. Hot spot: Rio De Janeiro
Current Temperature: 85 Degrees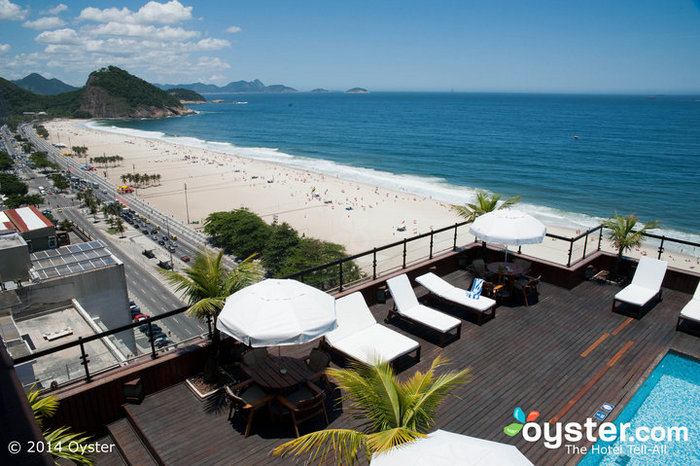 For those who want to capture some of that Olympic fervor without any of the winter weather, Rio De Janeiro is a sizzling South American locale—and the next city to host an Olympics. The 2016 Summer Games will take place in Rio, and preparations are well underway for the big event. The UEFA World Cup will also be hosted by Rio this year, so you're bound to feel lots of athletic excitement around town. The Porto Bay Rio Internacional Hotel overlooks the Copacabana, so the best beaches are right at your doorstep.
6 Hot spot: Turks and Caicos
Current Temperature: 80 Degrees
For a truly gorgeous, laid-back, and luxurious island vacation, you can't do much better than Turks and Caicos. The quiet chain of islands located 500 miles south of Florida features dreamy blue waters, golden beaches, and excellent snorkeling. The hotels along exclusive Grace Bay are known for their gorgeous vistas and exceptional service. The Alexandra is one of the best resorts for the price on Turks, with excellent amenities and dining on a truly heavenly stretch of sand.
7. Hot spot: Palm Springs
Current Temperature: 81 Degrees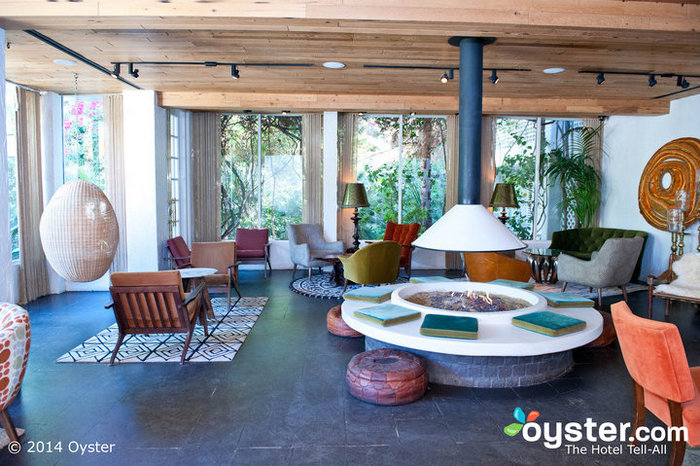 This resort city smack dab in the middle of the California desert is a quality spot for some much needed fun in the sun. Relaxation is the name of the game here, with golfing, antiquing, and sunbathing the chief activities on the docket. The stylish Parker Palm Springs offers eclectic, 70s-inspired decor for a dressed-up glamorous, laidback-cool vibe. It is one of the most romantic and luxurious boutiques in the region.
8. Hot spot: Puerto Vallarta
Current Temperature: 82 Degrees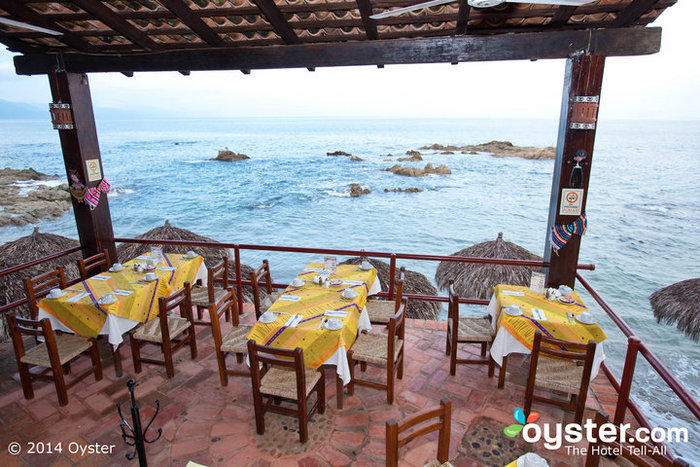 One of Mexico's most picturesque beach destinations, Puerto Vallarta features historic white-washed buildings and cerulean seas set against a rugged mountain skyline. Visitors can indulge in a variety of water sports, like scuba diving with manta rays off Islas Marietas, boating around Los Arcos' reefs, and parasailing off of the popular Playa Los Muertos. For stunning ocean views from every angle, the Lindo Mar Resort is an excellent choice. Offering some of the best sunsets around, this timeshare property is a nice change of pace from the other megaresorts in the area.
To learn more about Kristina Fazzalaro, visit her on Google+
RELATED LINKS:
All products are independently selected by our writers and editors. If you buy something through our links, Oyster may earn an affiliate commission.