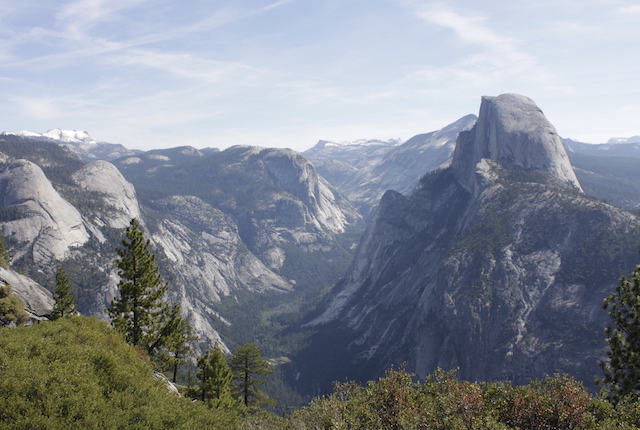 America's National Park Service is turning 100 this year, which is just one of many reasons to celebrate the epic beauty of two great wilderness preserves: Yellowstone and Yosemite. Both parks offer exciting activities and postcard-ready vistas. But deciding which to visit (if you must pick one) takes some intensive research. For starters, are you more excited about the possibility of spotting a bison herd or black bear? Would you prefer to sleep under a blanket of stars or tucked inside a luxury lodge? And while climbing up a granite slope and watching a geyser erupt are both bucket list experiences, those attractions are more than 1,000 miles away from each other. Here, we carefully dissect the details about each to help you plan an unforgettable no matter which you choose.
Location and Weather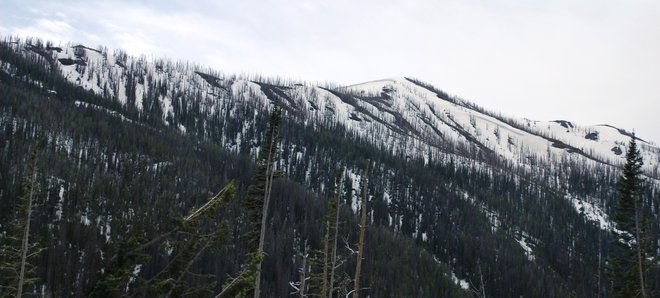 Both Yellowstone and Yosemite are located at high elevations with fast-changing weather patterns. Travelers need to be properly dressed for the season and the potential of more than one type of weather.
Most of Yellowstone lies in Wyoming, with sections extending into Montana and Idaho. One of the closest big airports is in Jackson Hole, Wyoming, about an hour drive away. The climate here is known for short summers and long winters. Spring brings a mix of sunny and rainy days, with temperatures ranging from nearly zero to 70 degrees. Summer is drier, with days averaging between the 70s and 80s and nights falling in the 30s and 40s. Autumn continues to be dry and, like spring, the temperatures present a blend of summer highs and winter lows. Winters are chilly, with temps extending from zero to 25 degrees plus an annual snowfall between 150 and 400 inches, depending on the elevation. The park's elevation, which is 6,500 to 8,000 feet above sea level, means the sun's heat is intense and weather patterns change quickly. That being said, the contrast of the white powder and steaming geysers makes for riveting imagery.
Yosemite, which is located in California's Sierra Nevada Mountains, is about a three-and-a-half hour drive from San Francisco. The weather is fairly mild year-round, but some park entrances are closed in the winter as a result of heavy snowfall. With an elevation at about 4,000 feet, the weather can change fast. Spring temperatures range from 39 to 69 degrees and snow can still be heavy enough to require tire chains. Summer is generally warm with some thundershowers and temps that range from 51 to 87 degrees. Keep in mind Yosemite is popular during the summer and can get fairly crowded, so some prefer to visit in the spring. Fall can be hot, rainy, or snowy and temperatures are notably colder, from 35 to 54 degrees. Lastly, winter is snowy with the occasional sunny day. Expect temperatures that are just a tad colder than fall, from 28 to 53 degrees.
History
While our national parks are peaceful retreats today, the geological and political histories of the lands are much more complex. The word Yosemite translates to "killer" in Miwok, the language of a Native American tribe that was driven from the land in the mid-19th century. Before the mid-1800s, indigenous peoples lived in the area for at least 3,000 years and the archaeological history of those early settlements is now celebrated in the Yosemite Museum. The exploration of the land by Europeans, such as Gold Rush miners, in the late 19th century led to calls for conservation. In 1864, President Abraham Lincoln signed a bill granting the Yosemite Valley as a public space for recreational use and in 1890, naturalist John Muir pushed for it to become a national park. Both predated the foundation of the National Park Service.
The Yellowstone landscape was formed by volcanic eruptions — the most violent of which occurred about two million years ago. As a result, the terrain now has several tuffs and ridges, which make for dramatic rock formations. This magma also powers the hydrothermal system underneath the park's geysers, such as Old Faithful. Each year, thousands of eruptions occur in the Yellowstone area without anyone noticing. Only a handful of notable tremors have occurred in recorded history. The most recent remarkable seismic activity occurred in 2014 and measured 4.8 on the Richter scale with no recorded damage. While four native tribes lived in the Yellowstone area, they reportedly didn't live near the geysers out of fear of the evil spirit underneath them. And in 1872, President Ulysses S. Grant signed the act to make Yellowstone a national park.
Natural Wonders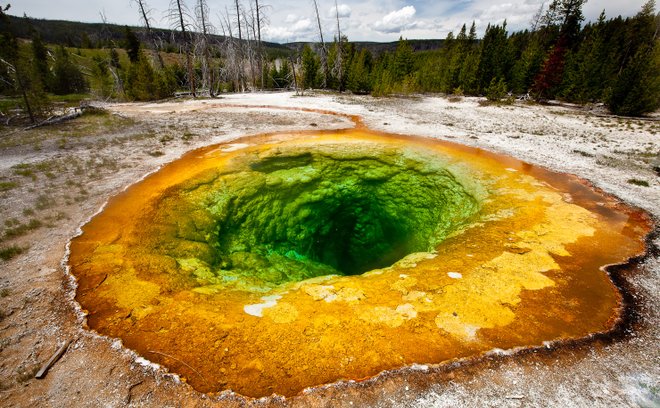 With beauty at every corner, you're bound to snap endless photos at both national parks. A high percentage of Yellowstone visitors stop by to see Old Faithful, the geyser that usually erupts between a half-hour and two hours. Your selfie stick arm might get tired waiting, but eventually you'll have a shot in front of America's great spewing wonder. The Upper Basin has more geysers (though a little less reliable than Old Faithful) and the Morning Glory Pool shows off a thermal body of water in a kaleidoscope of colors. To top it all off, the park also features the impressive Grand Canyon of the Yellowstone, a 20-mile yellow-and-pink rock formation.
Yosemite, on the other hand, has several notable rock formations and trails. Rock climbers love to scale the 3,000-foot monolith El Capitan. There's also Half Dome, a rock formation that makes for a 15- to 20-mile hike, depending on how you climb it. Upon arriving at the peak, hikers will be rewarded with 900 feet of incredible waterfalls. Glacier Point looks down about 3,000 feet over the Yosemite Valley — and thankfully it's accessible by car.
Scenic and Challenging Trails
Those who want to get up close and personal with nature can follow the paths to wildflower meadows and backwater creeks in these parks. Yellowstone has more than 1,300 miles of trails, including the Fairy Falls Trail, which stretches past waterfalls and geysers, and Fossil Forest, which is filled with petrified trees and artifacts that date back millions of years.
Yosemite has 800 miles of trails, including paths up the Half Dome rock as well as the Yosemite Falls Trail, which boasts the continent's tallest waterfall.
Recreational Activities
Recreational activities for both parks change notably depending on the season. In Yellowstone, the temperate seasons allow for hiking, boating, biking, fishing, horseback riding, and camping. In the colder months, you can cross-country ski, snowshoe, and snowmobile. Yosemite is a bit more suited for the extreme sports enthusiast with activities like rock climbing, rappelling, biking, fishing, swimming, boating, and rafting. Winter sports include downhill skiing, cross-country skiing, ice skating, and snowboarding.
Lodging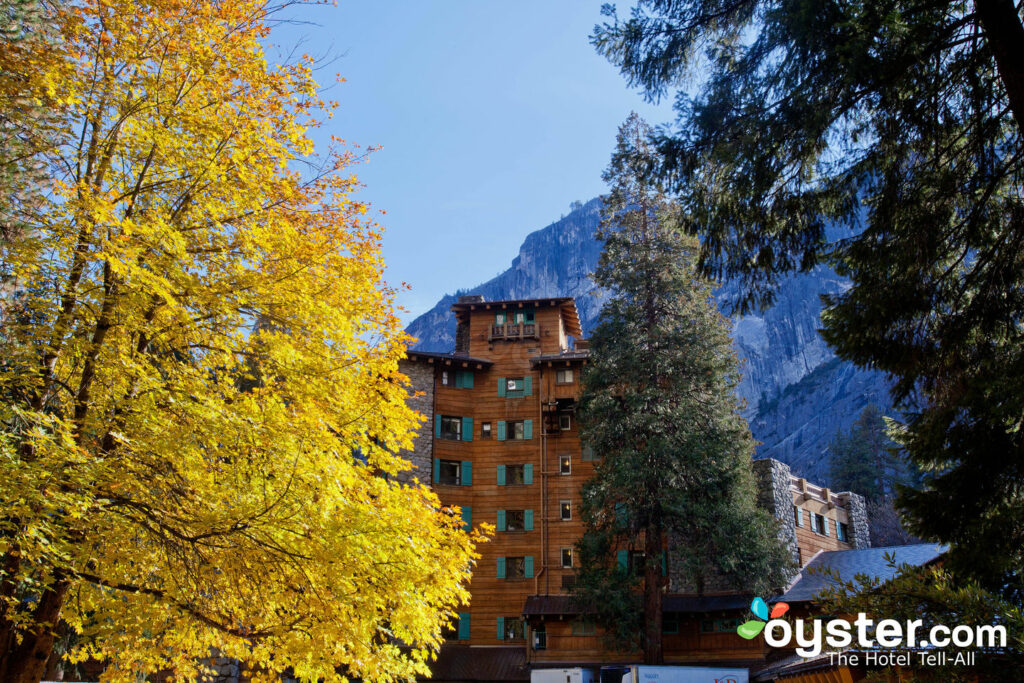 Yellowstone has more than 2,000 campsites, most of which require reservations (about 450 are first-come, first-serve). Campsite availability ranges from May to November (depending on where it is) and wood and charcoal are only allowed in some of them. Most include potable water, grills, picnic tables, and toilets nearby. There are also nine lodges in Yellowstone, including the rustic Explorer Cabins family-friendly Canyon Lodge.
On the flip side, Yosemite has 13 campgrounds and a smaller subset of higher-elevation sites that are open during the warmer months. The campsites come with bear-proof food lockers, picnic tables, fire pits with grills, accessible toilets, and running water. Keep in mind that getting a campsite can be tough and the small amount of first-come, first-serve spaces fill up by noon. The park also offers budget options like the Yosemite Lodge at the Falls, as well as the historic and upscale Majestic Yosemite Hotel.
NOW WATCH: 8 Things to Know Before Visiting Yellowstone
https://www.youtube.com/watch?v=5i4ISGBqvgI
Related Stories:
All products are independently selected by our writers and editors. If you buy something through our links, Oyster may earn an affiliate commission.