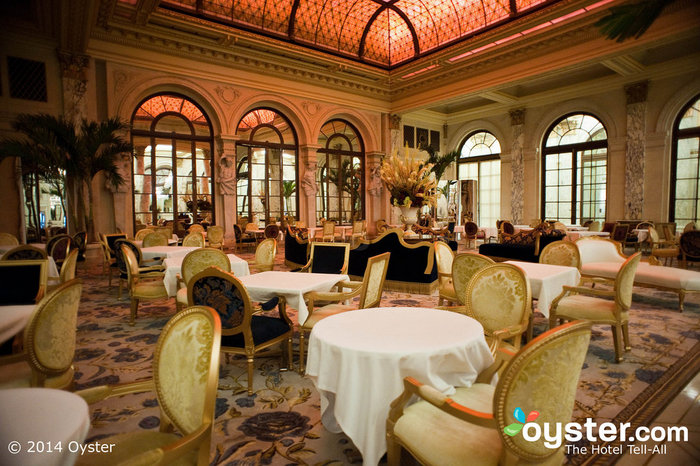 1. FACT OR FAKEOUT? The iconic Plaza Hotel in New York City has its own board game — Plaza-opoly — that takes guests on a tour of New York City's most noteworthy destinations (via the game board). Just be careful to avoid being sent to "House Security."
2. FACT OR FAKEOUT? Bookworms who like to read novels with a cocktail in hand will do well at theJames Hotels (including the James Chicago, one of our favorites in the Windy City). The chic brand has hired both a famous author and a mixologist to pair books with booze at their hotel bars.
3. FACT OR FAKEOUT? Vermont isn't as quaint and low-key as you might think: At the Stowe Mountain Lodge, Hamptons-style pool parties are all the rage for swanky thirty-somethings looking for a party in the Green Mountain State.
4. FACT OR FAKEOUT? Doors may soon close at the Trump Plaza Hotel and Casino — a boardwalk mainstay for decades — in Atlantic City.
5. FACT OR FAKEOUT? A new service is offered to London vacationers on the British island of Jersey: Sunshine Butlers — offering SPF applications, cool mists, and chilled snacks — are available to help guests with all their sun safety needs.
Check out the answers after the jump!
1. FAKEOUT! The Plaza does indeed have its own board game, but Plaza-opoly takes guests on a tour of the hotel, not NYC. You can purchase the Eloise Suite or the swing by Rose Ballroom on your way to the creme-de-la-cream, the Great Gatsby Suite.
2. FACT! The James Hotels will be featuring in-house libraries curated by writer Joel Stein. His selections will then be paired with craft cocktails by master mixologist Johnny Svet at the hotel bars.
3. FAKEOUT! The Stowe Mountain Lodge won't be seeing any late night parties this summer, but the nearby Topnotch hotel will keep the bass line drumming into the wee hours at its own raucous pool parties.
4. FACT! Unless the Donald can come up with some cash — and soon — the iconic AC hotel will be shutting its doors, costing over 1,000 people their jobs.
5. FACT! It might be summer, but not everyone wants to get tan. The Brits vacationing in Jersey can keep their pale complexions in tact at the Club Hotel & Spa with the help of the resident Sunshine Butler.