The New York Times wrote that rooms at Hard Rock Hotel & Casino's new 490-room Paradise Tower, which opened over the weekend, don't differ much from the old rooms in the Casino Tower. But we wanted to judge for ourselves. So we headed to Vegas – camera in hand — and checked into Hard Rock undercover. Now, having seen it, we have to respectfully disagree with the Times: We think Paradise's sleeker, sexier rooms are a significant upgrade over the basic, slightly worn rooms in the Casino Tower. And lucky for you, they're not that much more expensive. Take a look at the pics and decide for yourself.
The Paradise Tower's desk and television set-up looks sleek and stylish; the Casino Tower's looks like it came from Ikea.
The floor-to-ceiling windows in Paradise Tower are a definite trade-up from the French doors in the Casino Tower rooms.
The red-and-black color scheme of of the Paradise Tower bathrooms is a definite improvement over the generic, public restroom look of the Casino Tower bathrooms.
Paradise Tower rooms have iHomes rather than Bose Wave radio/CD players.
Hard Rock Hotel has a rowdy pool scene, and it known for throwing one of Vegas' best pool parties, Rehab.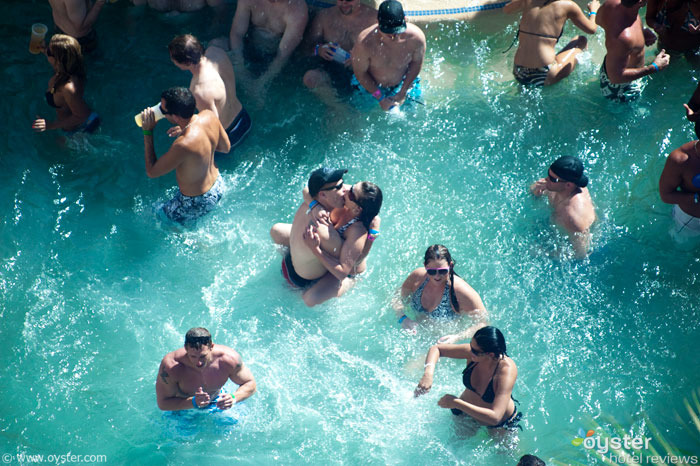 All products are independently selected by our writers and editors. If you buy something through our links, Oyster may earn an affiliate commission.