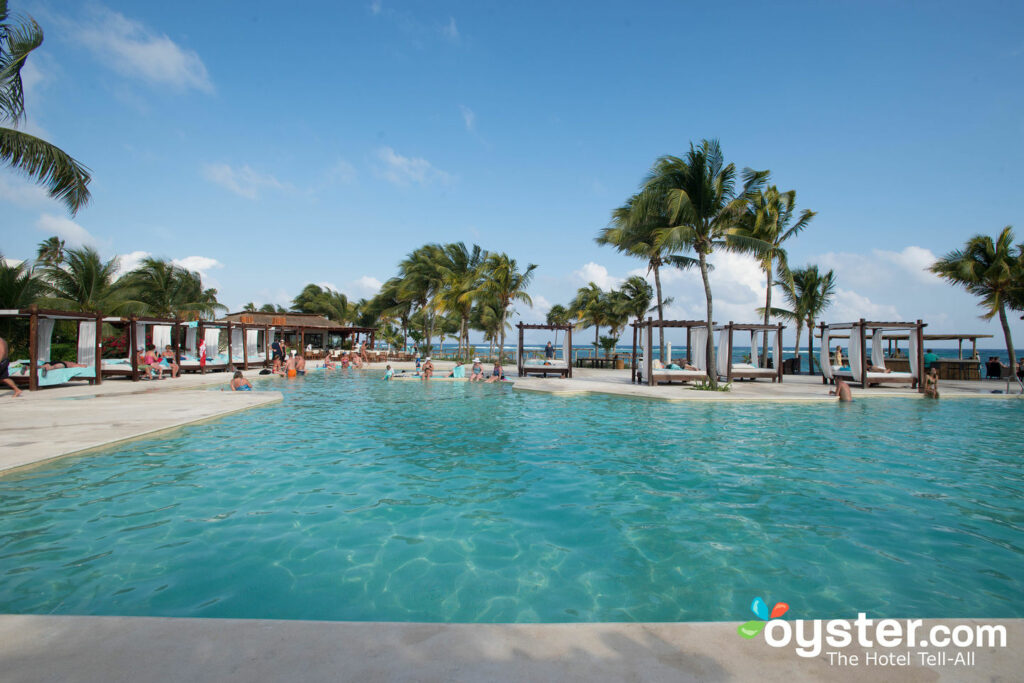 [js_single_hotel_rates_cta hotel="114498" /]
Just a 15-minute beachside walk south of Akumal's hustle and bustle, the 324-room Akumal Bay Beach and Wellness Resort is a luxury all-inclusive with a long, beautiful beach. After undergoing a massive revamp in late 2014, this property has added a handful of spots to eat and grab a drink; a rustic wellness center with yoga, body treatments, and exercise classes; and lots of pools and beachside lounge areas. It also seriously upgraded its rooms, all of which are Junior Suites sporting modern upscale decor, large bathrooms, outdoor hot tubs, local toiletries, minibars, and oceanfront views; Penthouses feature huge rooftop decks with uninterrupted views across the bay.
Take a first-look tour below with our honest photos and sweeping panoramas >>
While many features were added during the revamp, the hotel made sure to keep things from feeling cramped. Instead, expansive grounds have a tranquil, spread-out vibe with plenty of hammocks dotting the beach.
Suites are simple but bright, with modern bathrooms and plenty of closet space.
Buildings were constructed with an organic design in mind; everything from the beachfront massage huts to the wellness center has a rustic-luxe look.
The majority of the restaurants are also open-air so guests can enjoy beach views from every point of the property.
Get a 360-degree view of the beachfront restaurant here.
Many beaches in Riviera Maya have issues with seaweed, and the one here is no exception. However, staff is sure to groom the sand every morning.
Get a 360-degree view of the beach here.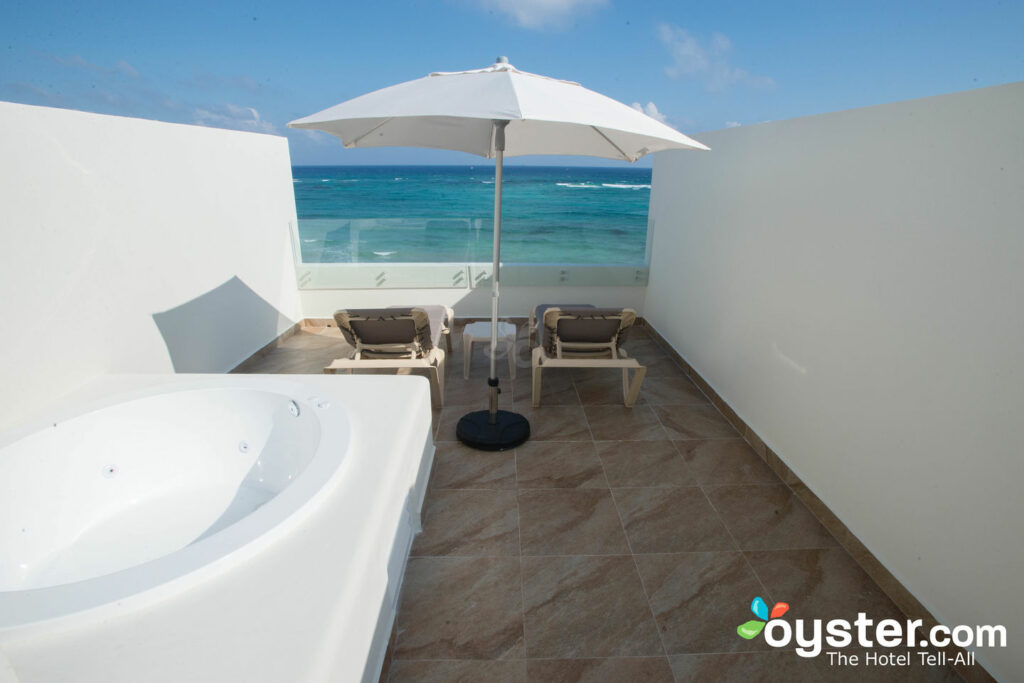 If you can't bear to have the sandy shores leave your sight, book a luxurious Junior Suite Penthouse; all overlook the ocean from balconies equipped with whirlpools.
Get a 360-degree view of the Junior Suite Penthouse here.
All products are independently selected by our writers and editors. If you buy something through our links, Oyster may earn an affiliate commission.