The dry desert air may not be for everyone. Then again, neither are humid, tropical climates. While the desert offers its own exciting adventures (gorgeous sand landscapes and an array of impressive creatures, anyone) tropical getaways boast lush greenery and exotic wildlife all of its own. So which one would you prefer -- a Desert Destination or Tropical Travel? Take a look at the options below and then enter your adventure pick in the comments section.
Option 1: Trekking the Tucson Desert Terrain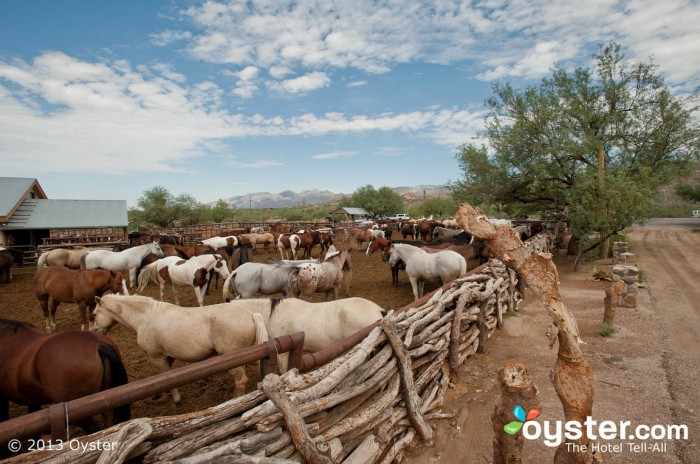 Tucson is one of the most popular destinations in the Southwest, attracting outdoor enthusiasts with its expansive desert terrain and year-round warm weather. With countless golf courses, hiking and biking trails, and endless rock-climbing opportunities, Tuscon makes for a great desert getaway almost any time of year. But visitors take note: temperatures reach into the 100s during the summer months — and watch out for scorpions!
For those in search of a great desert retreat, the Tanque Verde Ranch in Tucson has everything you'd expect from a true Western ranch, with horse stables, a nature center with tons of native creatures, and trails for hiking and biking.
Option 2: Exploring the Tropical Wonders of Kauai
Kauai is one of Hawaii's most underdeveloped islands, which means natural wonders abound. The rugged landscape is home to diverse ecological attractions, including towering cliffs and canyons, and a lava-rock seawater pool at Queen's Bath. But this tropical locale also has unpredictable weather and its rocky coastline means beaches aren't as swimmable as others in Hawaii.
For tropical tourists, the Westin Princeville Ocean Resort Villas in Kauai has a gorgeous beach location and great freebies (such as koi-fish feeding), as well as surfing and scuba classes.
RELATED LINKS: