April 20th is a special day for many. More popularly known as "4/20," this Saturday marks an annual hash bash dating back more than 40 years, during which stoners the world over will gather to light up their green like it's Christmas in springtime. And Oyster wants to know which cannabis epicenter you'd rather chill out in: Amsterdam or Jamaica. One is a laid back tropical locale miles from the noise and stress of the big city, while the other is an herb-loving historical capital in one of Europe's most alluring settings. So which would you rather toke in -- or just plain visit? Take a look at the options below and then enter your answer in the comments section.
Option 1: Jammin' in Jamaica
While marijuana may not technically be legal in Jamaica, possession laws are as notoriously lax as the island itself. And one of the best places to chill out (with or without your stash!) is at Catcha Falling Star Resort, a gorgeous cliffside boutique with a laid back attitude and private bungalow huts. The resort has a minimum age requirement, keeping with the calming vibes, and amazing ocean views abound throughout the property. It's a perfect high-times oasis.
Option 2: Getting Weird in Amsterdam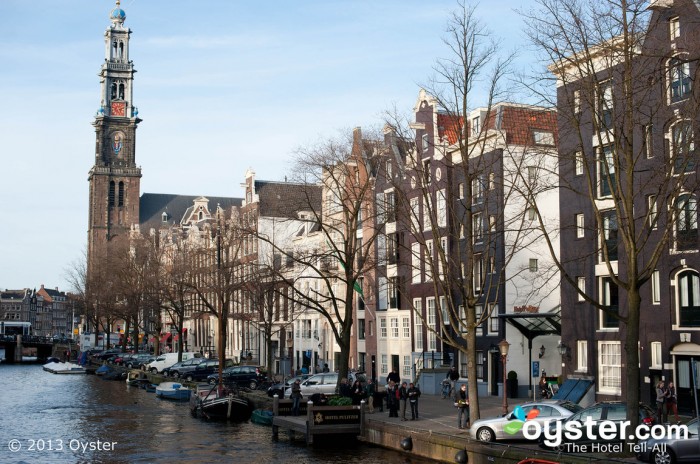 Amsterdam makes a great toking ground for the more metropolitan smoker. The city has tons of historical landmarks, and is one of Europe's most popular spring destinations thanks to some other plants — its lovely tulips. For 4/20 visitors, Hotel Pulitzer is one of the swankiest hotels in the centrally located Canal Ring neighborhood. The hotel has a gorgeous garden for finding your Zen, and a great on-site restaurant or 24-hour room service for all of your munching needs.
RELATED LINKS:
All products are independently selected by our writers and editors. If you buy something through our links, Oyster may earn an affiliate commission.