By Dara Continenza, SmarterTravel
Buyer beware: Travel is almost never free. The travel world teems with offers that are simply too good to be true, from outright scams to tricky "hidden in the fine print" fees. Free cruise? Two-for-one flights? Think again. These are the nine "free" travel offers you need to watch out for.
Free Cruises
There's no such thing as a free lunch—and there's definitely no such thing as a free cruise. Our inboxes are inundated daily with deals from cruise lines touting completely free or two-for-one cruises. These offers come from major lines and tiny ones you've never heard of before, from luxury ships to small two-night party boats.
Free cruises fall into two categories: absolute scams and the "legitimate" kind that really aren't free at all.
In the first category are scams like the dear departed Caribbean Cruise Line (not to be confused with Royal Caribbean), famous for offering completely free cruises. (We'll talk about the second category in the next slide.) In 2010, Editor Dan Askin of our sister site Cruise Critic investigated the free-cruise offer he received and found out that it was anything but. From fishy customer-service reps who don't return calls to devious company policies requiring winners to pay fees and attend long presentations, Caribbean Cruise Line was a total rip-off. (Read The Free Cruise Offer: Scam or Legit?and its update for the whole sordid story.) In the end, Caribbean Cruise Line shut its hatches after others outed its shady practices. But don't worry; it's back in business as Grand Celebration. Beware.
Two-for-One Cruises
In the second category are two-for-one cruises. We've seen every line touting buy-one-get-one prices on amazing excursions. Yes, the base fare is indeed two-for-one, and that could mean big savings. But read the fine print first: Many lines only offer the discount on certain cruises or a limited number of higher-end room categories. (I saw a recent offer that required booking an ultra-premium ocean-view suite, for instance.) Also, you'll likely still need to pay additional fees like gratuities, port charges, and so on. These two-for-one deals can save you money, but you may need to spend more to save. And they're nowhere near free. Always compare prices between the two-for-one offer and the regular fare.
Timeshares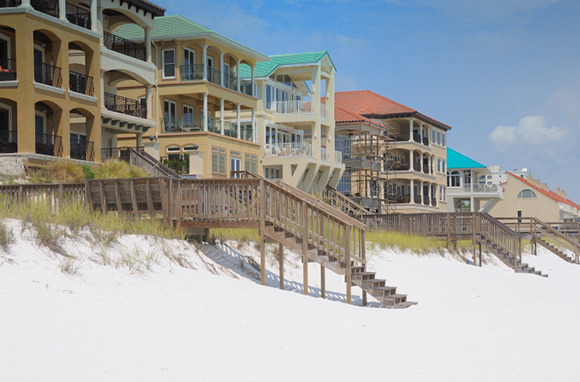 "Free Orlando vacation!" screams an email I got recently. "Stylish residence! Amazing amenities! Just attend an information session and your trip is free!" Ah. A timeshare.
Yes, that trip is "free," and yes, buying into a timeshare could be a great opportunity to save money in a much-frequented destination. But the risks, rules, and fine print of timeshare ownership could really cost you. First of all, timeshares require sitting through an uncomfortable, often manipulative sales pitch that promises much more than it could ever deliver. Go into the pitch with a clear head and don't make any decisions on the spot, even if the salesperson offers you "limited-time only" promotions or freebies. Second, timeshare companies often assess sneaky fees for maintenance, development, and other contingencies; these fees are almost never spelled out and could be astronomical. Be prepared for them on top of your initial investment.
If you're prepared for the above, then go ahead and take that free trip. But read Ed Perkins' Eight Timeshare Gotchas before you even consider buying in; you may be better off investing in a vacation rental instead.
Vacation or Travel Clubs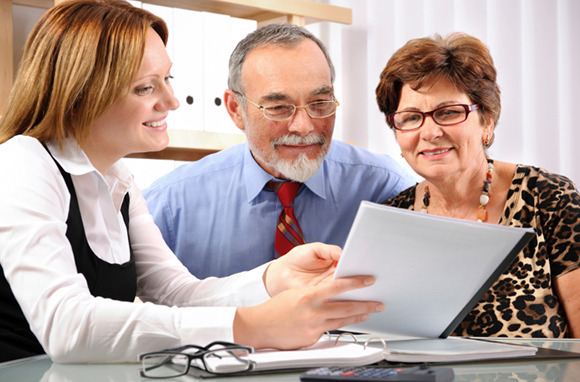 Imagine a timeshare but without your own place; that's what a vacation club is. These clubs (often run by major hotel chains) require an annual membership fee. In exchange, members are entitled to the use of a hotel room, condo, or villa for a certain amount of time per year. Many programs allow you to buy into a bunch of different locations, meaning one year you could be in Orlando, the next in Aruba. Not a bad deal!
But like timeshares, vacation clubs come with a host of problems: hidden fees, lots of markup, and reselling difficulties, to name a few. To get you in the door, vacation-club promoters may offer free or discounted membership for the first year, upgrades to premium accommodations, complimentary airfare, or other inclusions that sound sweet but probably aren't worth it. So, again, do your research. Consumer Affairs maintains a list of recent rip-offs, from travel promoters scamming seniors to states outright banning vacation clubs for shady behavior.
Airfare Credit
To entice visitors in slow times or the off-season, resorts often hawk airfare credit if you book through their websites directly. You'll see language like "$500 Airfare Credit on Seven-Night Stays!" or "Free Airfare Voucher for Two People!" (These deals are popular with megaresorts like Sandals and Couples.)
Certainly these can be great offers that save you money, but there are some things you should know before you book. The airfare credit is only available with certain—often many—restrictions, whether it's a minimum length of stay, a required number of guests, a specific room category, or a large deposit up front. To satisfy these requirements, you may end up paying more than you wanted to originally. As always, do your research before you plunk down a credit card. Compare the deal with regular prices on the resort's website as well as through discounters and OTAs. You may find a better buy elsewhere.
Free or Cheap Companion Fares
Editor Caroline Costello was psyched when she saw $1 companion airfare on Turkish Airlines back in January. But some deep diving into the terms and conditions revealed that those $1 fares weren't exactly $1. In the fine print, Turkish Airlines said, "Companion ticket subject to government imposed taxes/fees and airline-imposed fuel/security surcharges and fees." These fees added up to $504. A $504 ticket to Europe isn't a bad deal, of course, but it's far from a buck.
This applies to rewards cards touting inexpensive companion-fare deals as well: Delta, for instance, offers a free companion ticket with its SkyMiles Platinum card. The catch is that you still owe taxes and fees—and they could easily be hundreds of bucks. When applying for a new credit card, do your due diligence and read the offer's fine print meticulously.
Car-Rental Upgrade
Never get talked into an upgrade you don't need. Almost every major car-rental company offers category upgrades, some when you book and others at the desk when you pick up your car. Salespeople may persuade you to rent a more expensive vehicle without mentioning that the upgrade isn't complimentary. So ask. And if they claim it's free, ask if that "free"-ness applies to just the base price. A bigger, better car will likely come with even higher taxes and fees than a more economically priced option. Will you have to pay more in extra charges?
And if you're offered a "complimentary" Range Rover rental instead of a Camry? You're going to have to return that Range Rover with a full gas tank, so factor that into your budget (or risk kissing $100 good-bye).
$9 Fare Club
This one isn't billed as totally free, but it's pretty close: Spirit's $9 Fare Club. The low-cost carrier offers a unique program in which paying members can book deeply discounted flights as well as save on bag fees. Not bad, but there are some caveats: First, to enroll in the Fare Club, you must spend $59.95 on an annual membership fee (which, it's important to note, auto-renews—for $69.95—unless you cancel). Second, you'll still owe taxes and fees on top of the low base fares—not to mention additional ancillary charges. Finally, availability for $9 Fare Club tickets is often very limited, meaning that even if you are a member, you may not be able to find the cheapest fare on your chosen flight.
Spirit hypes exclusive vacation packages and discounts to $9 Fare Club members that may sweeten the deal, but we say, be cautious with this one; join only if you fly the airline often.
Wedding-Vendor Scam
File this one in the "outright swindle" category. While in the throes of wedding planning, I attended one of those wedding-and-honeymoon shows you see advertised in bridal mags. At one booth, a company called Lovely Weddingz 4 U (or something like that) was hawking a chance at a free honeymoon. All you had to do was enter your personal information. If you won, their reps would contact you with a free trip. Well, wouldn't you know it, both my friend and I won … and my other friend … and my other friend … actually, we all received a phone call confirming our amazing win. I dug into Lovely Weddingz 4 U and naturally it was a scam. In fact, the parent company had been cited for selling personal information to vendors. There was no free trip, just a whole lot of spam email and strange phone calls.
So brides- and grooms-to-be, beware: Your marital bliss can be at risk if you accept a fake honeymoon offer. Never give out your personal info without researching the vendor.
More from SmarterTravel:
More from Oyster.com:
All products are independently selected by our writers and editors. If you buy something through our links, Oyster may earn an affiliate commission.