TV series have taken off in a big way. With the creation of shows like Game of Thrones, House of Cards, Breaking Bad, and Orange is the New Black, we're more obsessed than ever with stars from the small screen. We've all fantasised about striding side-by-side with John Snow into battle, or using our incredible smarts to help Sherlock solve a case. But with our guide to TV series filming locations, you don't have to fantasise anymore. Walk in the footsteps of brooding Aidan Turner or peruse the streets of London in your deer stalker: Here's a list of five of our favorite shows, and cool locations where they were filmed.
1. Sherlock Holmes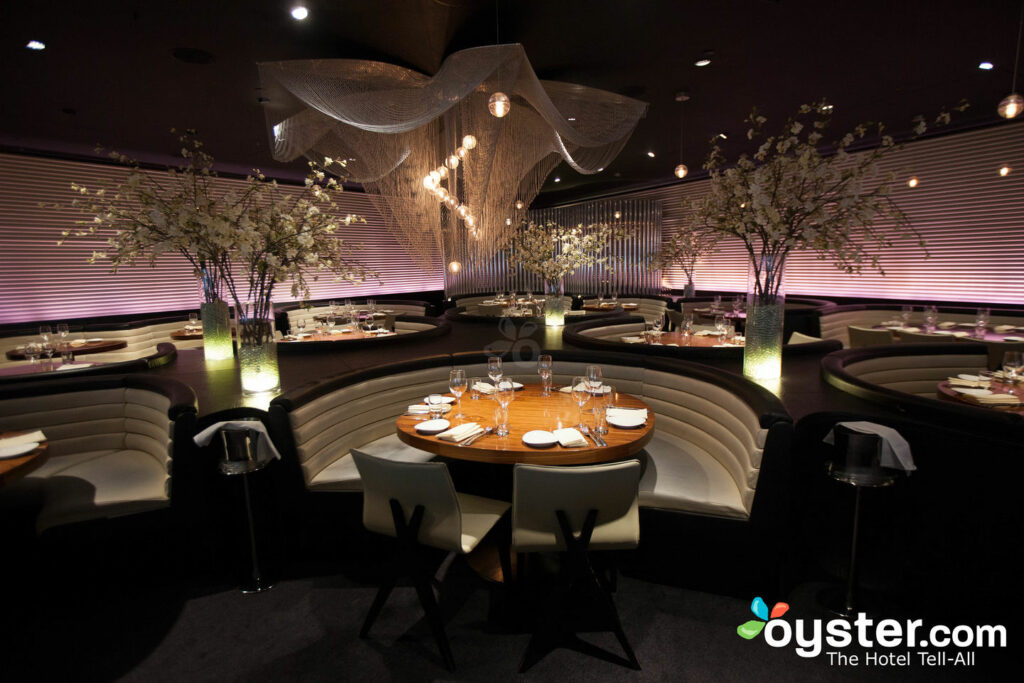 ME London is a stunning design hotel ideally situated right
on The Strand. The hotel itself is more Bond than Holmes, with a dark lobby
furnished with ultra-modern pieces, a rooftop bar, and technically brilliant
rooms with lighting controls and luxurious bathrooms. However, the hotel's location cannot be overlooked either. Within close proximity of Somerset House and Freemason's Hall,
the hotel puts guests in the perfect spot for exploring historic sites such as the aforementioned, which appear in the series.
For those with a serious penchant for Sherlock, St. Paul's Cathedral (easily
accessible from the hotel), features the spiral staircase leading down to Lord
Blackwood's sacrificial ritual.
2. Poldark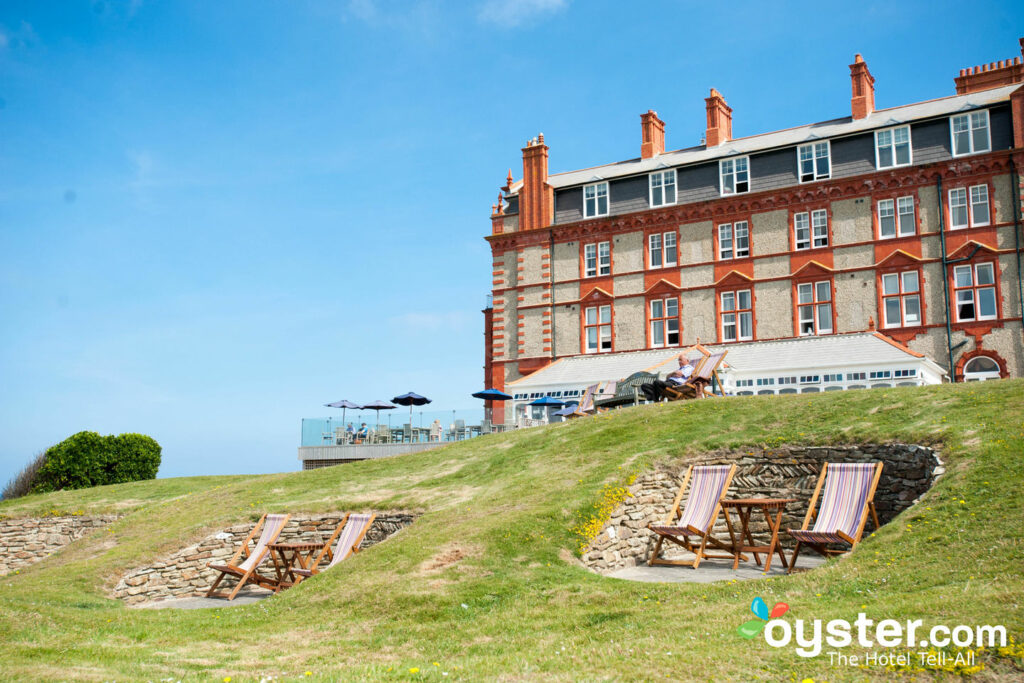 With Cornwall providing much of the stunning backdrop for
Poldark, Newquay is a good place to make base before travelling to the likes of
Gunwalloe Church Cove and Lizard Point, where scenes for the series were shot.
The Headland Hotel in Newquay is a fabulous four-storey, red brick building,
which has retained its Victorian features. With views of Fistral beach, a spa,
tennis courts, and an on-site academy for water sports, it offers a luxurious spot to call home in Cornwall. The hotel itself is just over an hour's drive
from Porthgwarra, Land's End, where scenes from Poldark were shot.
3. House of Cards
Luckily for House of Cards fan,s the filming was also
predominantly exclusive to one area — that being Baltimore, Maryland. Fancy
following in the footsteps of the characters and heading to Freddy's BBQ Joint?
Or perhaps perusing Camp David in Monkton? Both locations are easily accessible from
Holiday Inn Inner Harbour, a no-frills hotel which may lack style but does have a central location, comfortable rooms, and a large indoor pool.
4. Game of Thrones
City Hotel Derry is located in an idyllic spot on the River
Foyle. Complete with a fitness centre, restaurant, bar and indoor pool, the
hotel makes up for its generic façade with the range of facilities it offers.
An hour's drive from Derry, Co. Antrim was host to many famous Game of Thrones
scenes. Renly Baratheon's camp in Season
Two can be found at Larrybane along the North Coast, Theon Greyjoy's first
meeting with his sister was filmed at Ballintoy Harbour, and the Cushendun
Caves is where Melisandre gives birth to the shadow baby in Season Two.
5. Breaking Bad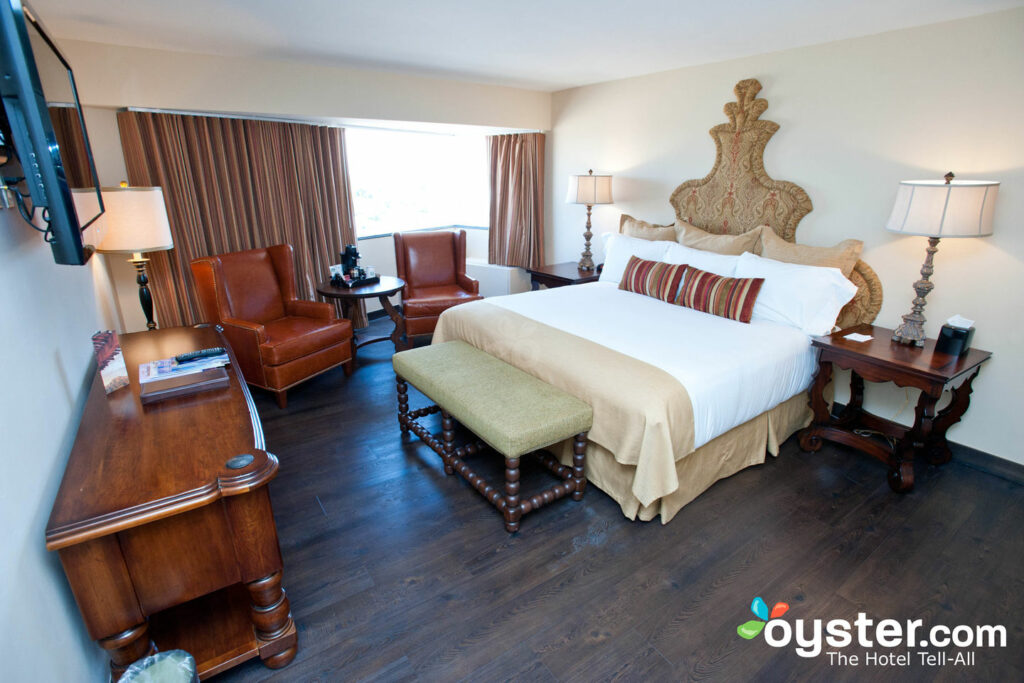 Albuquerque, New Mexico is the prime location used in
filming Breaking Bad. From Walter White's house (3828 Piermont Drive), to Jesse
Pinkman's house (322 16th Street Southwest), Albuquerque is a fan's
dream! Also worth a look is Saul Goodman's Office at 9800 Montgomery Boulevard. Hotel Albuquerque at Old Town is a charming
hotel which fits its rustic and historic location with ease. A heated, Olympic-size pool and great restaurant
add contemporary touches to this hotel, making it a great option for those looking to explore nearby areas related to Breaking Bad.
Related Links:
All products are independently selected by our writers and editors. If you buy something through our links, Oyster may earn an affiliate commission.