The season five finale of HBO's "Game of Thrones" aired last night and we're still reeling from the many shocking moments. The fantasy drama, based off the books by George R.R. Martin, follows various noble houses as they vie for a seat on the iron throne. There are a few houses more notable than others in the series, and considering the castles they rule from in the Seven Kingdoms, we thought it would be fun to see which of the thousands of hotels on Oyster.com would be most fitting for them if they were around today. Here are the perfect hotels for characters of seven houses; we've included favorites, and those we love to hate, too.
Spoiler Alert! If you have yet to watch the series or read the books (but plan to eventually), this piece reveals some plot info you may want to avoid...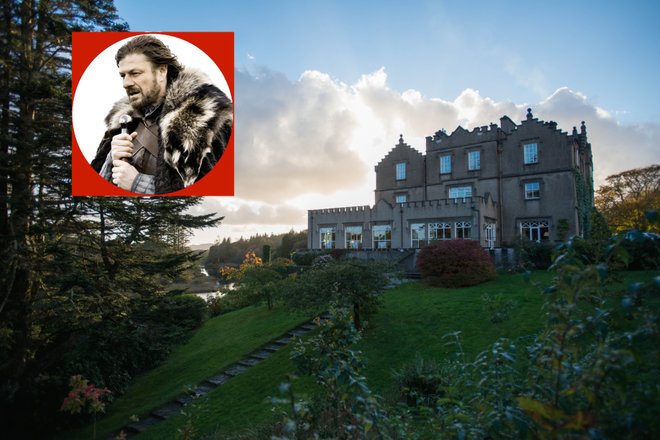 House Stark of Winterfell has succumbed to a tragic fate on "Game of Thrones." The clan's downfall began once Lord Eddard Stark was executed for treason; Robb, the eldest Stark son, tried to make a campaign for king, but the blood-filled Red Wedding quickly put an end to Stark control. Many of the Starks are still currently alive in the series, but they're spread throughout the kingdoms. We'll always remember them for their heed that winter is coming.
If the Stark clan was still ruling the North today, we imagine Winterfell would be akin to the Ballynahinch Castle Hotel in Connemara, Ireland. It's a 450-acre estate offering a range of activities like hiking, woodcock shooting, and fishing. The interiors of the manor are more cozy than grand; the lobby and library have tufted leather furniture, oil paintings, and wood-burning fireplaces, and the Fisherman's Pub has a casual setting with wooden tables.
House Lannister of Casterly Rock is one of the richest and most powerful families in the seven kingdoms. They're all conniving, blonde, quick to tell you that a Lannister "always pays his debts" — and a few are incestuous. Now that head of the family, Tywin, is deceased (thanks to the shrewd and often drunk Tyrion), Lannister control is quickly dissolving. Although Tommen Baratheon, current King of the Andals and the First Men and Lord of the Seven Kingdoms, has the Baratheon name, he's really the son of twins Cersei and Jaime Lannister.
With money on their side and a need to show it, House Lannister would undoubtedly reside in a place like Ashford Castle in Ireland. It's the epitome of a castle, with a massive historic stone facade, complete with towers and turrets; gorgeous, manicured grounds; a stunning setting on a huge lake; and common spaces that are truly grand, with rich wood paneling, chandeliers, and antique furniture. The Lannisters would absolutely fit right in here.
You Might Also Like: Do You Recognize This Hotel from Sex and the City?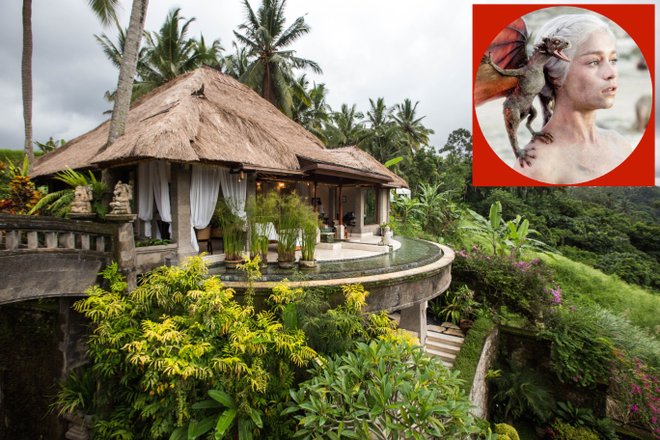 House Targaryen ruled the Seven Kingdoms for three centuries until Robert's Rebellion overthrew the "Mad King" and any Targaryens still alive were forced to flee into exile. Luckily, the seven kingdoms may have a ruler in Daenerys, or Mother of Dragons; Khaleesi hatched three petrified dragon eggs and has since been taking control of slavery-filled cities — or at least has tried to. With Tyrion now counseling her, she may make it to the iron throne.
The 25-room Viceroy Bali is the perfect hotel for Daenerys; it's a luxurious, exclusive property overlooking Valley of the Kings in Bali. It has an infinity pool with a floating deck, an upscale spa, and chic villas with open-air sitting areas and outdoor showers — all perfect perks for a queen. The hotel's helipad would also be a convenient feature for flying dragons.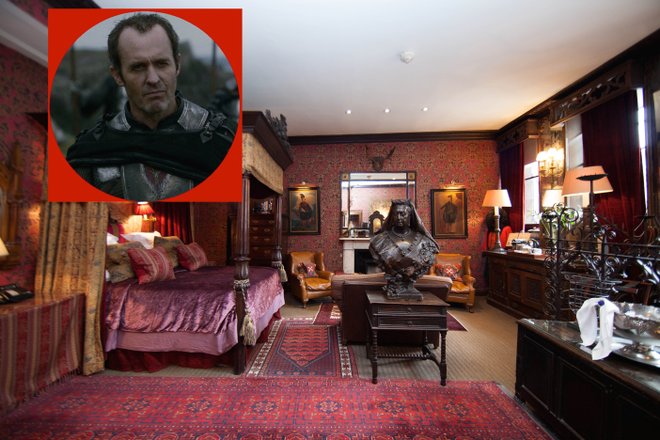 House Baratheon of Storm's End is the current royal house. But due to King Tommen's illegitimate claim to the Baratheon name, deceased King Robert Baratheon's brothers, Stannis and Renly, made the quest for the iron throne. Unfortunately for Renly, Stannis has Melisandre, a priestess of the Lord of Light, as an advisor; she conjured a shadow that then assassinated Renly. And sadly for Stannis, he put his faith in
Melisandre.
Given Stannis and Melisandre's penchant for magic, The Witchery by the Castle in Edinburgh, Scotland is a fitting choice. The gothic-style property is at the base of Edinburgh Castle and has wood paneling on the walls (the ceiling has crests painted on them), red-leather-button seating, and red velvet tablecloths. The rooms are large and opulent, filled with unique antiques like rich fabrics and lavish four-poster beds. We imagine the Baratheons would enjoy the aptly named Armoury Suite.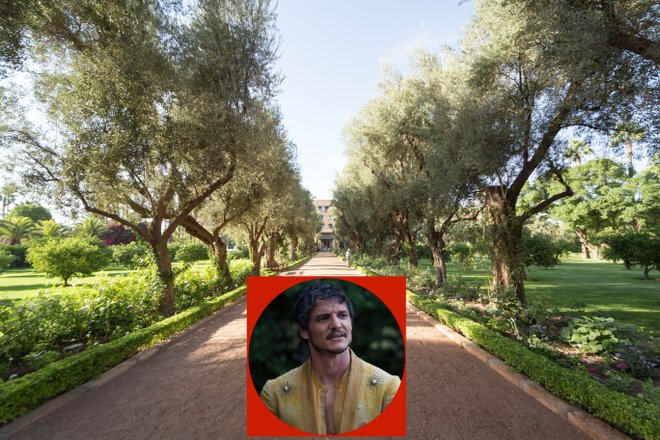 Ruling from the Dorne peninsula, the members of the House Martell live in a desert climate at the southern point of Westeros​. Tragedy befell Prince Oberyn Martell when he was brutally killed while acting as champion for Tyrion in a trial by combat; clearly, his plan of revenge against the Lannisters backfired. Presently, Dorne is ruled by Prince Doran, father to Trystane and brother of Oberyn.
As the Water Gardens is reminiscent of La Mamounia Marrakech in Morocco, the Martells would feel at home there. Built in 1923, the 207-room luxury property features a blend of Moroccan and Art Deco style with intricate zellige tile work, carved and painted cedar wood, stretches of marble, and a carefully curated collection of antique furnishings. It also has a gorgeous 20-acre garden with walking paths lined with ancient olive trees.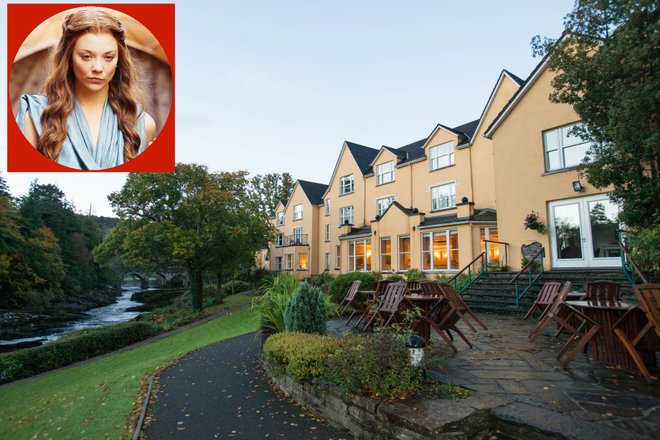 House Tyrell of Highgarden is one of the wealthiest families, and thus is able to deploy great armies; they rule over the Reach — a fertile land that supplies a large portion of the kingdoms' food. They are quick to make alliances with the ruling families, particularly through marriage; Margaery Tyrell has been betrothed to Renly, Joffrey, and presently, King Tommen. Both Margaery and her brother Loras are being held in cells as they await trials set forth by the Faith Militant.
If the Tyrells were still living peacefully in a place like Highgarden, we imagine it would be similar to Sheen Falls Lodge in Ireland. The 300-acre estate has a stunning setting on both Kenmare Bay and Sheen River, which has, as the hotel's name suggests, gentle tumbling waterfalls. Guests can participate in all the traditional activities of a country estate, such as clay pigeon shooting, horseback riding, croquet, and fishing, as well as more modern pastimes such as tennis, bicycling, and hiking.
Related Link: The 11 Most Luxurious Hotels in Ireland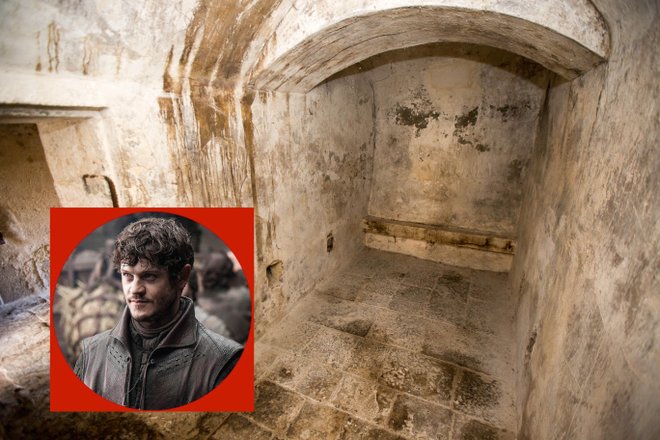 House Bolton of the Dreadfort is the current ruling house of the North, since they betrayed their allegiance to House Stark. Lord Roose Bolton and his sadistic heir Ramsay are currently in Winterfell and are infamous for their practice of flaying enemies alive. Their torturous activities are seen in captive Theon Greyjoy. Departing from the books, the TV series had Sansa Stark being forced to marry Ramsay this season.
Because the Boltons are one of the most violent families, it seems appropriate to imagine them in the Malmaison Oxford Castle in England — the upscale boutique property was previously a Victorian prison. It's hard to imagine that the posh surroundings once housed (and hanged) British prisoners, though period furniture and preserved dungeon-like punishment cells are scattered throughout the property.
All products are independently selected by our writers and editors. If you buy something through our links, Oyster may earn an affiliate commission.