The film "Wild," adapted from Cheryl Strayed's memoir about hiking the Pacific Crest Trail, has caught plenty of buzz. It scored Reese Witherspoon a Golden Globe nod (although Julianne Moore took home the statue last night), and it is sure to find a place on the list of Oscar nominees as well. So even if you haven't seen the movie or read the book (you should do both of these things, though), you've heard about it and you've likely felt inspired by the story. So why not use this inspiration and the adventurous spirit that a new year brings to hit the dusty trail and check out the PCT for yourself? And if that seems too extreme, it's at least worth checking out a camping-style hotel or visiting a property that served as a set location for the film. Here are four hotels that are definitely worth a visit if you're intrigued by the "Wild" tale.
If you truly want to follow in Cheryl Strayed's footsteps, the only thing to do is hike the Pacific Crest Trail. But you don't have to hike the whole thing! The John Muir Trail is a 211-mile-long hike (a lot shorter than the PCT's 2,650) that links up with the PCT in Yosemite National Park. If you stay at Curry Village, you can easily access the trail — and any other trails within the park you may be interested in. The hotel is super bare-bones, and feels similar to the rest stops along Strayed's journey where she would pick up mail and meet fellow hikers. It features a variety of camping-esque and cabin accommodations, and even has an ice-skating rink.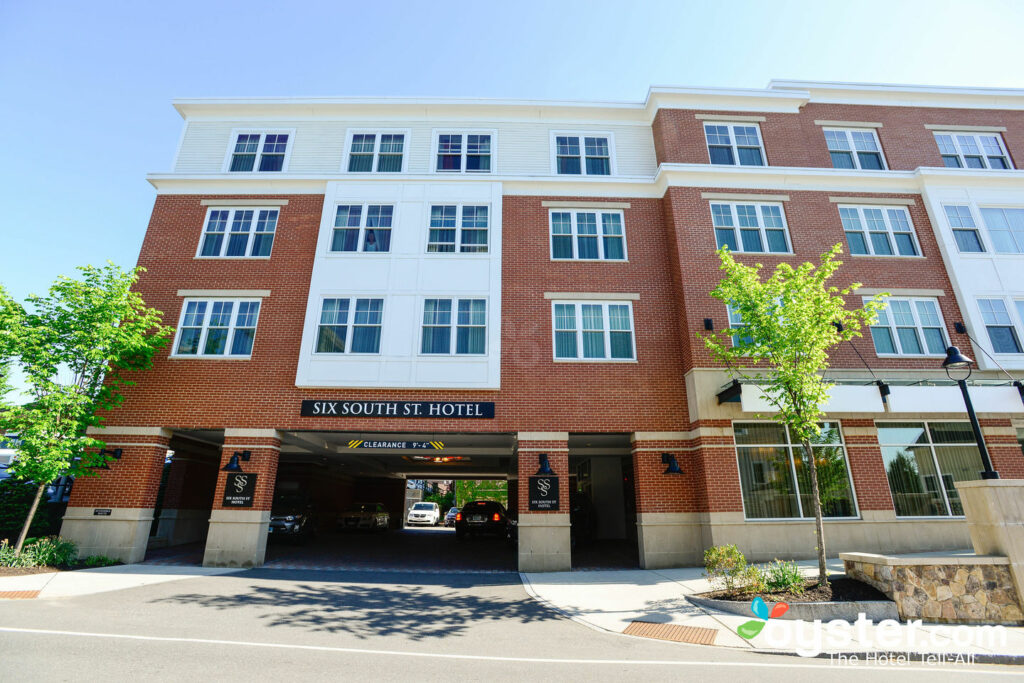 If you're an East Coaster, traveling to the West Coast to put yourself through the pure agony (at least, sometimes) of hiking a trail that's thousands of miles long may not seem worth it. So maybe take a baby step and start with the Appalachian Trail, which travels from Maine to Georgia (and is "only" 2,200 miles long). Like the PCT, the Appalachian Trail was defined by the National Trails System Act in 1968, and features plenty of tricky, forested stretches. It also passes through some pretty cool towns, like Hanover, NH. This small New England town is home to Dartmouth College, a quaint Main Street, and a community that is welcoming to thru-hikers. Six South St is a modern boutique right off of Main Street where you can shower, relax, and catch up on email before heading back to the trail.
Strayed suffered a downward spiral, filled with drug use and extramarital affairs, following her mother's death. And so she chose to hike the PCT in order to "walk myself back into the woman my mother thought I was." While the memoir and film focus on Strayed's journey on the trail, they both include flashbacks to her former life of reckless behavior. One flashback scene in the movie involves Strayed (Witherspoon) picking up a stranger at the bar at the Hotel deLuxe in Portland. This upscale, 130-room boutique is inspired by the Golden Era of Hollywood; Art Deco lamps, black-and-white photographs, and heavy drapes meet modern luxuries such as flat-screen TVs and iPod docks. So if you'd rather not hit the dusty trail, you can at least hit up spots where the film was shot for a taste of "Wild."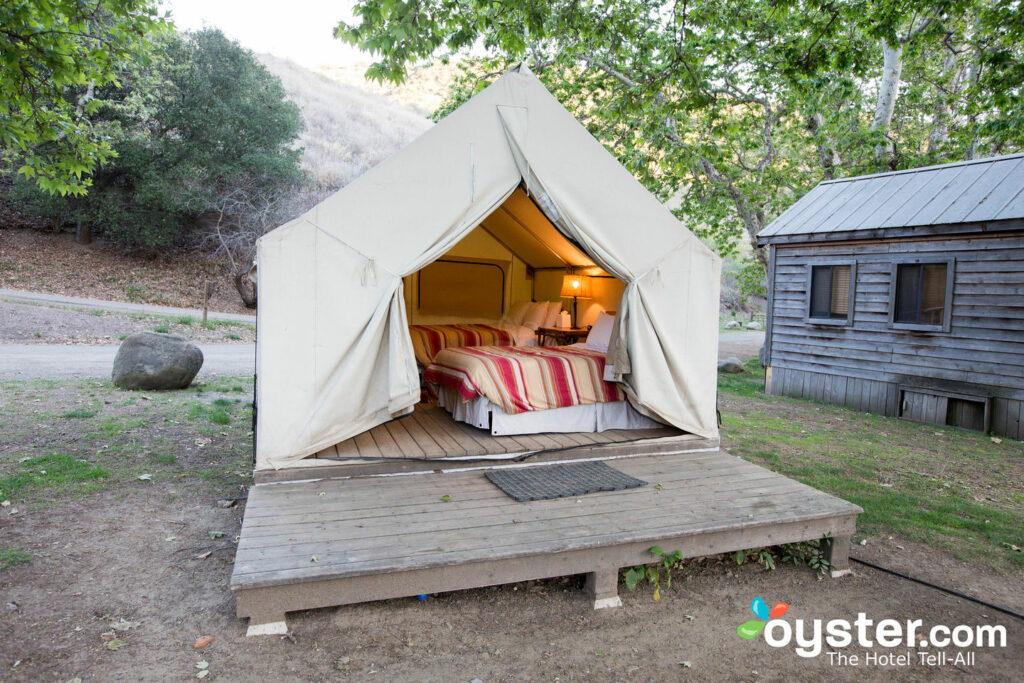 Every night, Strayed would have to set up camp along the trail and sleep in a tent. If you seek this kind of camping-style experience, but would rather have the tent already set up for you, Santa Barbara's El Capitan Canyon is a great choice. Situated on 300 acres of canyon wilderness, El Capitan Canyon offers a camping, or "glamping," experience with enough modern conveniences to satisfy travelers who would rather just semi-rough it. Guests stay in cabins, tents, or yurts. And though the PCT doesn't pass through the area, it's not too far afield — so you can still get a similar (enough) feel for what Strayed's experience was like.
We Think You'll Also Like:
Put on Your Hiking Boots: The Country's Best Trails
All products are independently selected by our writers and editors. If you buy something through our links, Oyster may earn an affiliate commission.