Whether you're trying to book a hotel for an important business trip, romantic honeymoon, or memorable family vacation, there's nothing worse than feeling overwhelmed or intimidated by hotel jargon. Not completely understanding the fine print can lead to a frustrating check-in process and unexpected fees for amenities or meals you thought were covered when you booked. At Oyster, we've combed through and inspected thousands of hotels, so we've learned the lingo. And now we're passing it on to you. Read on for our quick guide to hotel terms.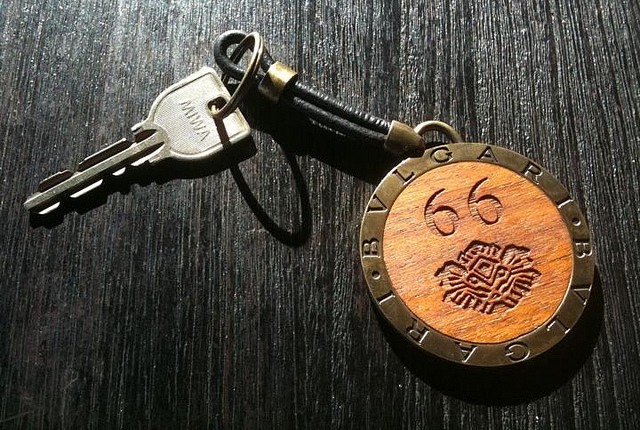 Advance rates: Low rates advertised by the hotel to encourage guests to book in advance. A word of warning: advance rates are often pre-paid and non-refundable.
Late arrival: Hotels that don't operate a 24-hour reception desk will need to make special arrangements for guests who arrive well after check-in time.
Walk-in: Guests that haven't pre-booked their room, but simply walk in the hotel and request a room on the spot. These last-minute guests can pay a premium or score an amazing deal if the hotel is anxious to fill beds.
Limited-service hotel: A hotel that only offers lodging and doesn't provide in-house restaurants or features.
Double occupancy: The price of a room when two people are sleeping there. Hotels with double occupancy rules will charge extra for additional people or require a second room to be rented.
Nightly minimum: When a hotel limits availability by specifying a number of nights that must be booked. This usually happens at boutique hotels and resorts during the high season.
Seasonal: A hotel that shuts its doors (or closes restaurants and pools) during the low season.
En suite: A fancy way of saying the hotel room has a private bathroom.
Shared bathroom: This means that the hotel room won't have an attached private bathroom. One or more bathrooms is shared between several rooms on a hotel floor.
Suite: It seems every hotel has their own definition of a suite. Traditionally, it's a hotel room with more than one room, but at some hotels, a suite can also just be a single room that's much larger than the standard rooms.
Efficiency: Generally a single room that includes a small kitchen or kitchenette and also has a dining area. At some hotels, the appliances may be smaller than full-size and ovens usually aren't provided.
Aparthotel: A cute combination of the words apartment and hotel, these hotels offer apartment-style guest rooms, usually with kitchens and living areas. Often, the hotel's public spaces don't include restaurants or breakfasts as it's assumed guests are doing their own cooking.
Adjoining rooms: Hotel rooms that are next door to each other and share a wall.
Connecting rooms: Hotel rooms that are next door to each other and have an internal door that connects them from the inside; excellent for families but can cause noise issues.
Ocean-front: A room or hotel that faces the ocean directly from windows or outdoor spaces.
Partial ocean-view: A room or hotel with blocked or limited ocean views.
Loyalty program: A (usually) free reward program for guests that stay at the hotel or hotel chain regularly. By signing up for the program and providing brief personal details, guests can get free perks like Wi-Fi or a room upgrade. Points are also accumulated for later check-out times or free breakfast package.
Full board: Rates that include bed, breakfast, lunch, and dinner, usually served buffet-style.
Half board: Rates that include bed, breakfast, and either lunch or dinner, usually served buffet-style.
Bed-and-breakfast: Rates that include bed and breakfast. The breakfast can vary from made-to-order gourmet items to a simple spread of pastries and coffee, depending on the hotel.
All-inclusive: Rates that include bed, meals, and drinks. Some all-inclusive rates also include perks like entertainment, water sports, Wi-Fi, and tips. Inclusions and exclusions vary wildly, so be sure to ask the hotel what they cover.
Continental breakfast: Traditionally, a simple morning meal of rolls, butter, and jams. The term "continental" originates from the continent of Europe and signified a simple meal when compared to the hot fry-up of a full English breakfast. Today, continental breakfast generally means cold items.
Concierge: Dedicated staff members who can assist guests with dinner reservations, show tickets, and booking tours and transfers. Tipping the concierge is customary and sometimes the reception staff performs the duties of a concierge.
Animation team: Hotel staff hired to entertain guests via games and sports, usually around the pool or beach. Animation teams are common in European beach hotels.
Infinity-edge pool: A swimming pool that produces a visual effect of water extending to the horizon and into infinity. It's an especially stunning effect when the pool disappears into the ocean.
You'll Also Like:
All products are independently selected by our writers and editors. If you buy something through our links, Oyster may earn an affiliate commission.