The deli counter usually offers a brief reprise from the monotony of the weekly shop. That tiny section of the supermarket, usually tucked away at the back, is a treasure trove full of cured meats, olives, cheeses, and oils. From chorizo to chilli olives, Parma ham to Parmigiano-Reggiano ("parmesan" to you and me), these delectable foods come from incredible regions all over the world. I'm not saying that a holiday is all about food, but a significant part of your next trip should be spent stalking these sensational foods to their homelands and trying the authentic "real deal" produce on offer.
Chorizo in Asturias, Spain
Your culinary journey starts in Spain! Famed for its cured
smoked sausage, or Chorizo, Spain is home to a whole host of regional
variations of the sausage, one of which is the Asturian Chorizo. With different
regions favouring different preparations and servings, the result is a
wonderfully varied selection of chorizo — some sweet, spicy, thin, thick, deep orange, or smoky red. Asturias is famed for its variation of chorizo which features a
unique curing method by smoke. The Hotel Rural Arpa de Hierba is perfectly
located in an idyllic rural village, an ideal base for you to explore some of
Spain's more authentic charms, including sampling some Asturian chorizo!
Olives in Tuscany, Italy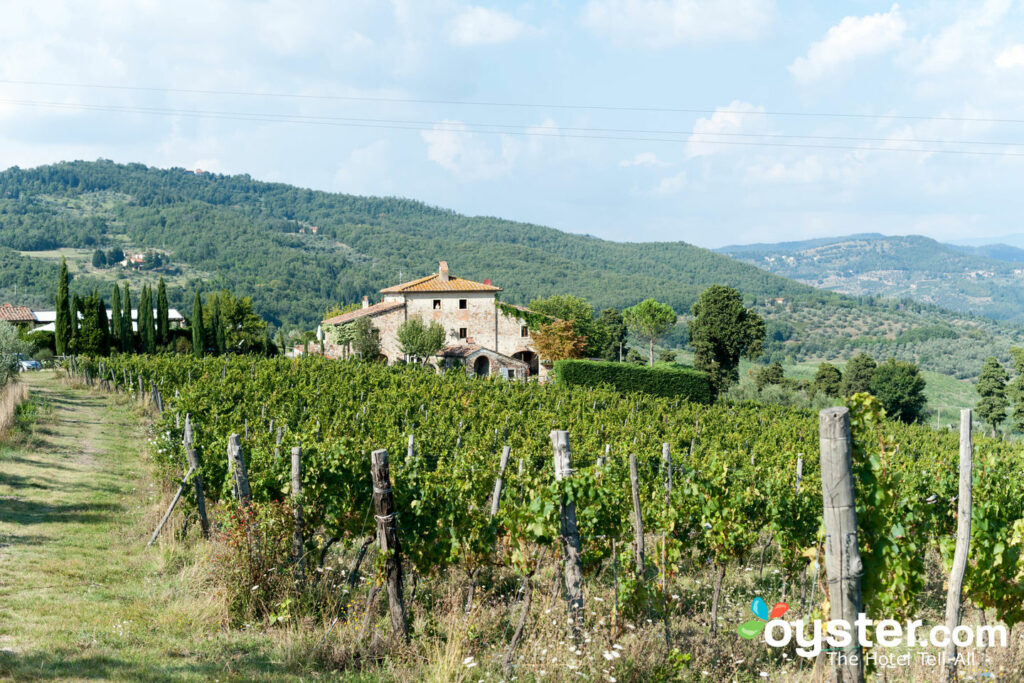 No delicatessen would be complete without olives. Much like
chorizo, table olives differ according to the region and cultivator. The Mediterranean region is perhaps the most prolific cultivator
of olives, due to its agricultural significance as a source of olive oil. With vineyards,
olive groves, and a winery, Agriturismo Fattoria Lavacchio in Tuscany is an
ideal choice for gaining some further insight into growing olives for both olive
oil and table use.
Parma Ham in Parma, Italy
When tucking into an antipasto selection, the prosciutto is
normally the first to be monopolised and devoured. Made from either a pig or
wild boar's hind leg or thigh, the meat is heavily salted as part of the
preparation process. Parma is a city located in the Emilia-Romagna region of
Italy and is synonymous with Parma ham. NH Parma is a slick and modern hotel located in Parma, placing you right
at the core of this epicentre for Italian cuisine.
Mozzarella in Campania, Italy
Mozzarella di Bufala Campana, or Italian buffalo mozzarella,
is protected under the EU'S Protected Designated of Origin scheme, whereby it
can only be produced in specific locations, including select regions in Campania. The cheese is made using the milk of the Italian water buffalo and is
served in southern Italy and the world over. La Sirenuse offers perhaps the
most luxurious setting in which to get to grips with Italy's cheeses. This breath-taking
hotel has a Michelin-starred restaurant and a central location, as well as gorgeous grounds and outstanding facilities.
Feta in Macedonia, Greece
Feta cheese is becoming a firm favourite on deli counters
due to its versatility and unique taste. The white cheese is made from sheep's
and goat's milk and is traditionally produced in blocks. Used in salads and
cooking, the cheese is renowned for its sturdy texture and saltiness. Althought
the flavours vary from region to region, Macedonian feta is often mild, soft
and creamy, and also a little less salty. The Makedonia Palace is not as
glamourous as its name would suggest, however it does offer a great central
location in which to further explore Macedonia.
All products are independently selected by our writers and editors. If you buy something through our links, Oyster may earn an affiliate commission.