Whether you're dying to see some playful monkeys or go horseback riding, you can pick a hotel that offers that and more -- without even having to leave the property. Although it's more expected in tropical locales like Costa Rica and the safari grounds of Africa, travelers may be surprised that they can also get a dose of wildlife in Wisconsin, Spain, and Mexico. Here's a roundup of 12 hotels that are either home to mini-zoos or animals roaming freely on the grounds.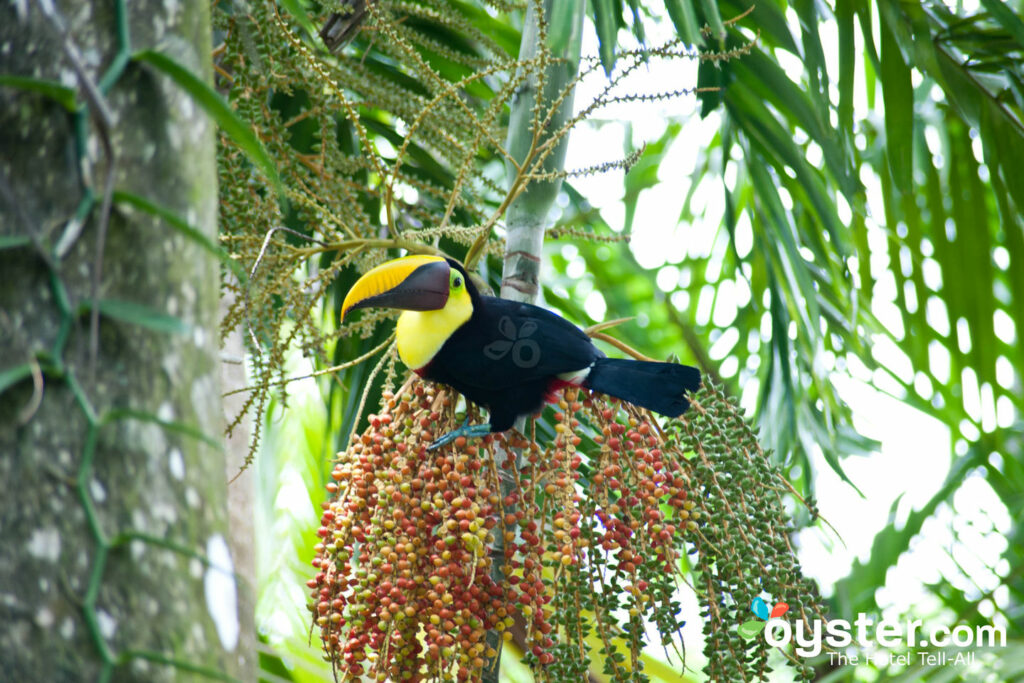 Lapa Rios, located in the remote coastal rainforests of the Osa Peninsula, is Costa Rica's original luxury ecolodge. This is the opposite of a Cancun-style beach resort — guests come to the upscale Lapa Rios to enjoy the spectacular surroundings, learn about sustainable tourism, and re-connect with nature. The 16-bungalow lodge sits amid 1,000 acres of rainforest filled with wildlife, but it's far from a no-frills jungle camp. There are many comforts here, including a pool overlooking the ocean, a splendid restaurant serving sumptuous cuisine, and rustic-luxe rooms with private decks. This is a place to get in touch with nature without roughing it.
Camping Playa Joyel is a camping facility with private bungalows and spots to pitch tents. The expansive property is built on a nature reserve with private access to gorgeous sandy beaches. There are loads of functional features like a restaurant, supermarket, bakery, and beauty salon — along with fun activities like two swimming pools, tennis courts, and a zoo with semi-domesticated animals. Offering a camping-like experience, Camping Playa Joyel's cabins may have minimal decor, tiny bathrooms, and spotty Wi-Fi (for a fee), but there's plenty of room to roam and the price is right.
This luxurious safari lodge in Botswana delivers everything you'd expect from the excellent &Beyond chain: amazing tents with plush beds, phenomenal service, tasty food, and safari excursions with first-rate guides — where guests can spot everything from lions to elephants. It's located in the Okavango Delta region, but on land, so you won't need to take a boat to and from the camp. Its peaceful location, beautiful delta views, lovely communal pool, and rustic-luxe design inspired by traditional African hut construction (complete with rich woods and thatched roofs) help make it a truly special place.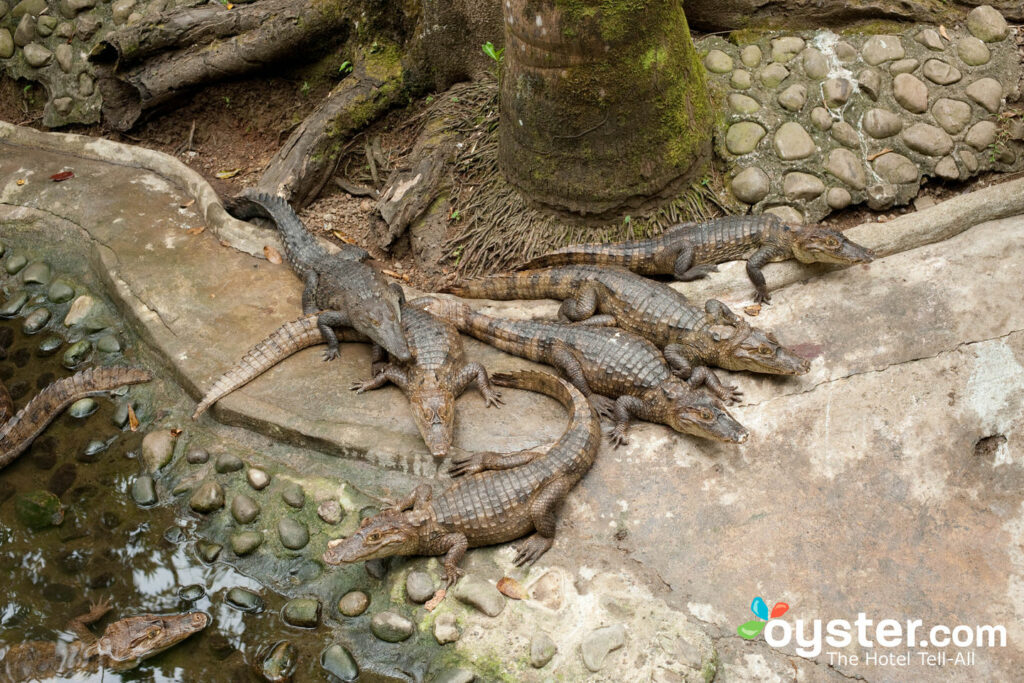 A staple in the beautiful Manuel Antonio resort area, the 58-room Si Como No is carefully built into a lush hillside, which means great views and winding paths surrounded by colorful flowers and wildlife. The amenities are a main pull here: two pools, two restaurants, a spa, a movie theater, and a wildlife refuge across the street with crocodiles, butterflies, turtles, and various birds. If you're looking for luxurious rooms, though, you're better off staying elsewhere.
The four-pearl Grand Geneva Resort is the jewel in the crown of Lake Geneva's resorts. It was originally built in 1968 as a Playboy Resort. After a period of decline in the 1980s, the property was restored and polished back to its original luster. The resort has expansive grounds and 355 guest rooms, and provides fancy amenities like riding stables, a separate spa building, a water park, full-size indoor basketball and tennis courts, and a climbing-wall. The main building is surrounded by two 18-hole golf courses, and a lake surrounds the backlands of the property. The location is ideal for leisure travelers and for business conferences and meetings.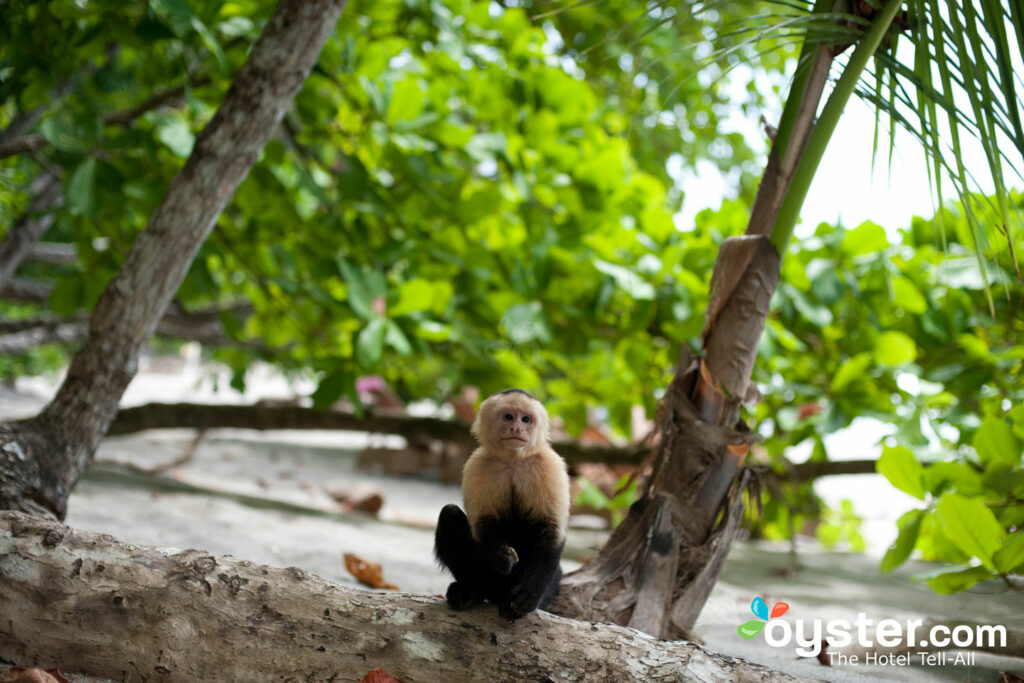 Arenas del Mar is proof that staying at an eco-resort doesn't mean roughing it: Its 38 contemporary rooms are among the nicest in Manuel Antonio, its restaurant is excellent, and its public spaces embody rustic luxury. The property's lush rainforest, two beautiful white-sand beaches on site — a rarity in the area — and diverse wildlife (monkeys are particularly common sights) allow guests to truly connect with the nature that the resort's design so painstakingly preserved. But the 11-acre property is steep, so you'll need to call for a hotel golf cart to go just about anywhere.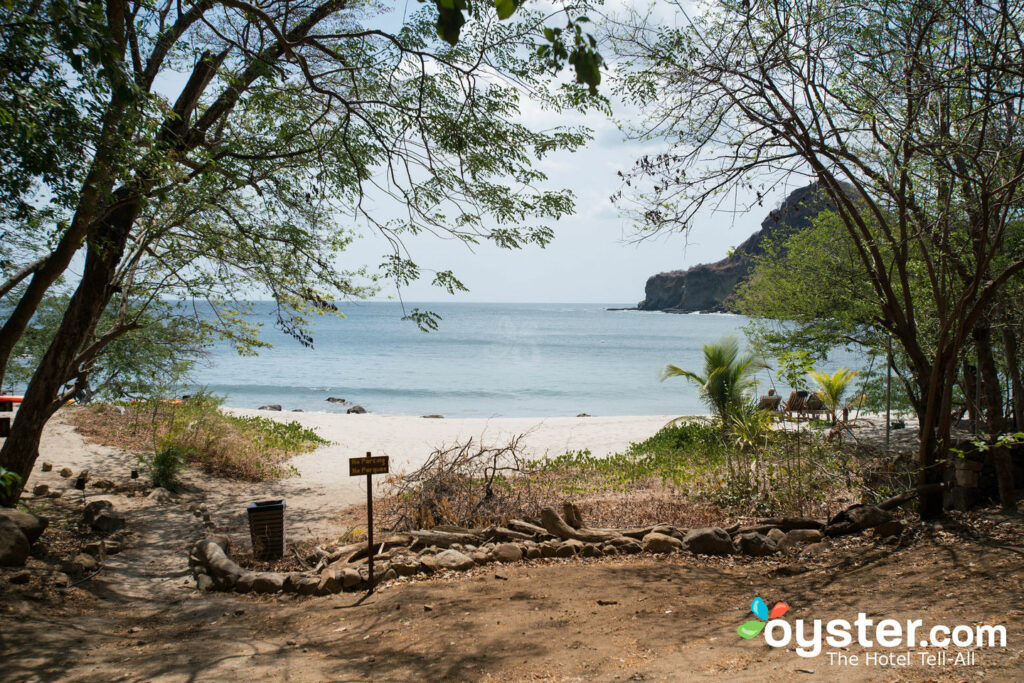 Aqua Wellness Resort is a rustic-luxe retreat set into a hillside overlooking Redondo Bay on Nicaragua's Pacific coast. The resort has eco-friendly design, lush vegetation (expect to spot wildlife such as howler monkeys and iguanas), and rooms adorned with lots of natural wood; some units include plunge pools and stunning ocean views. The white-sand beach is secluded and beautiful, the restaurant serves simple but tasty local dishes, and group yoga classes on the ocean-view wooden platform are free. For a tranquil, unplugged getaway, this is one of Nicaragua's premier options — just note that there's no common pool (yet) and the climb from the beach to reception is extremely long and steep.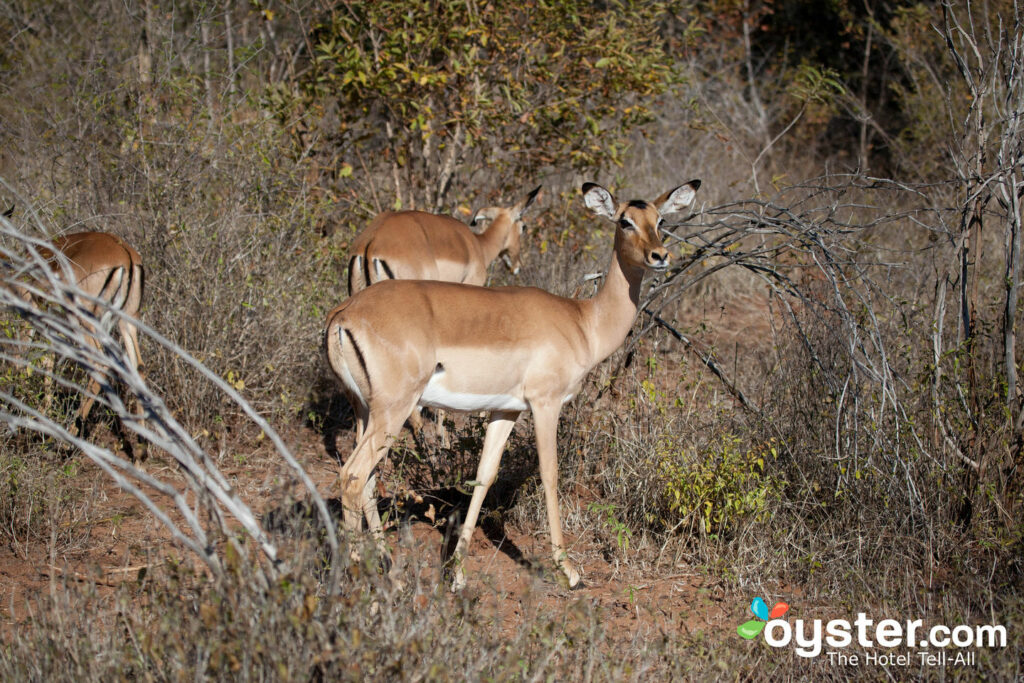 Matetsi Water Lodge is located on a massive game reserve by the Zambezi River, about 40 minutes north of Victoria Falls, where guests often spot native African wildlife, such as elephants. The lodge's 18 suites are intimate and surprisingly luxe — each suite has its own plunge pool, patio, and large bathroom with a separate shower and tub. The bedroom doors open onto river views.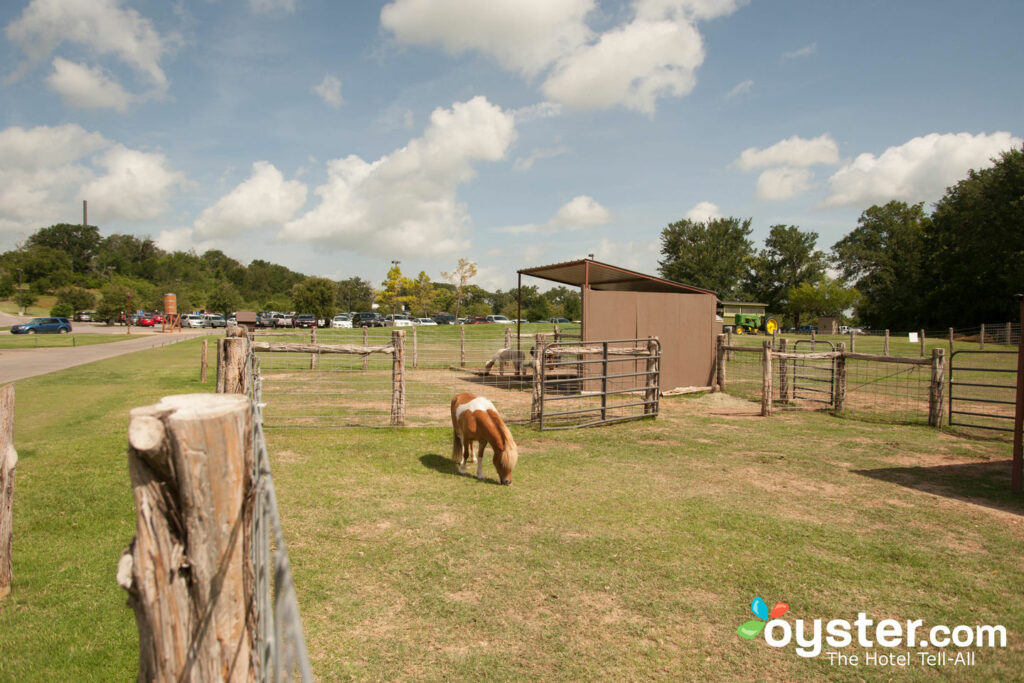 Built in 2006, the Hyatt Regency Lost Pines Resort and Spa is a 491-room upscale hotel that sits on 405 acres on the banks of the Colorado River just east of Austin, Texas. The hotel is packed with amenities including a water park, luxury spa, and award-winning golf course. The beautiful grounds are sprawling, and the property attracts both families and couples with its many amenities, including a petting zoo. The price is steeper than that of most accommodations nearby, but rooms are spacious and clean, with updated furnishings and private terraces.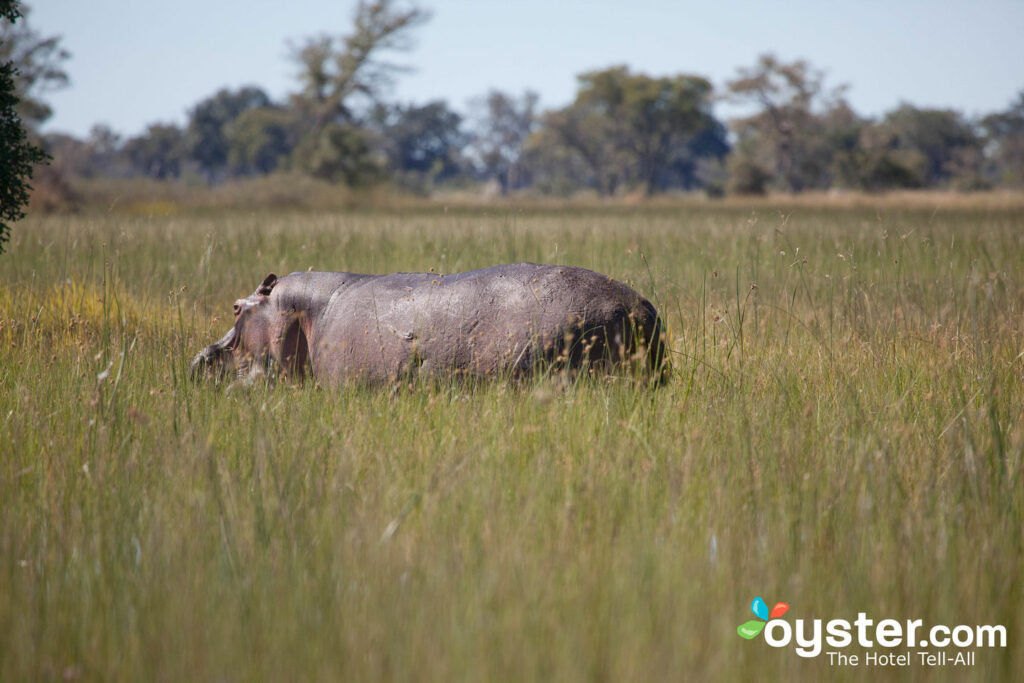 This ultra-remote, luxurious safari lodge on an island in Botswana's Okavango Delta isn't a hotel, it's an experience, where everything — including the excellent food and the guided excursions (game drives, bush walks, river cruises) — is included in the price of the stay. Guests of andBeyond Xaranna Okavango Delta Camp can get up close to exotic wildlife on both land and water (think: lions and hippos), and even arriving to the property is an adventure, requiring transport by small plane, safari vehicle, and a boat. The nine safari "tents" are fully screened in and thoroughly high-end, with huge soaking tubs, four-poster beds, lots of wood, and private pools. The decor blends rustic charm with bright, contemporary style — not an obvious combination, but it mostly works.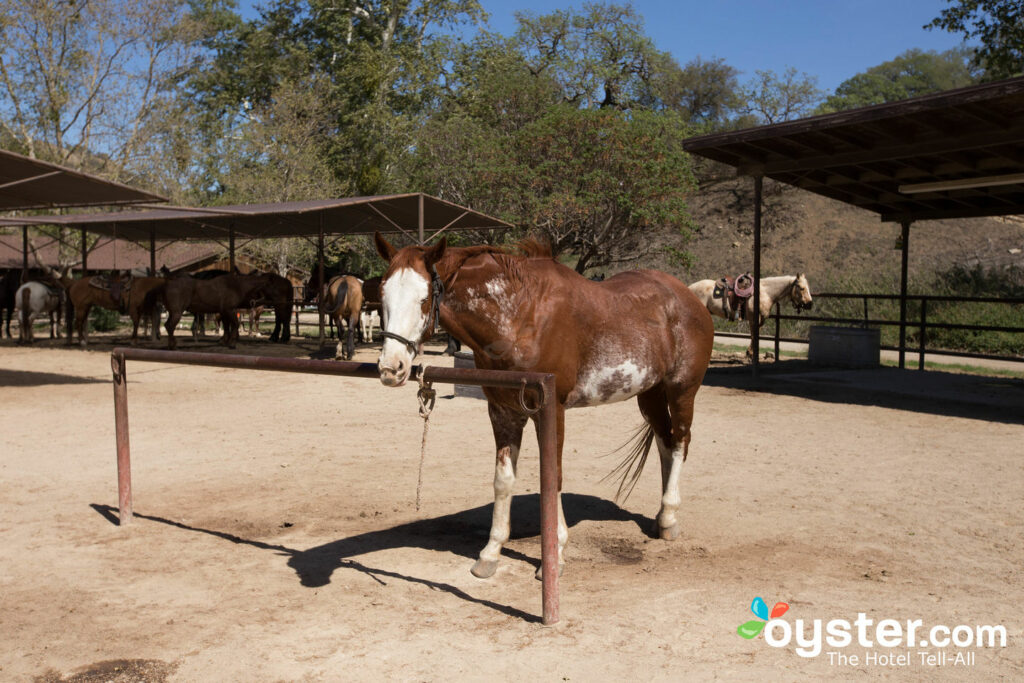 Alisal Guest Ranch & Resort, set on a 10,000-acre working cattle ranch, has been a family-friendly getaway in California's Santa Ynez Valley since 1946. Guests can expect charming, western-style rooms, and a range of outdoor activities, including fishing, golfing, tennis, swimming at the pool or lake, and (of course) horseback riding. The buffet-style breakfast and dinners are included in the rate, and in the evening the hearty western-style fair may include steak, ribs, or locally caught fish. There are also breakfast horseback rides where guests can head to a remote hillside location for flapjacks and a cowboy poetry recital. It's a step back in time to the Old West, but with amenities.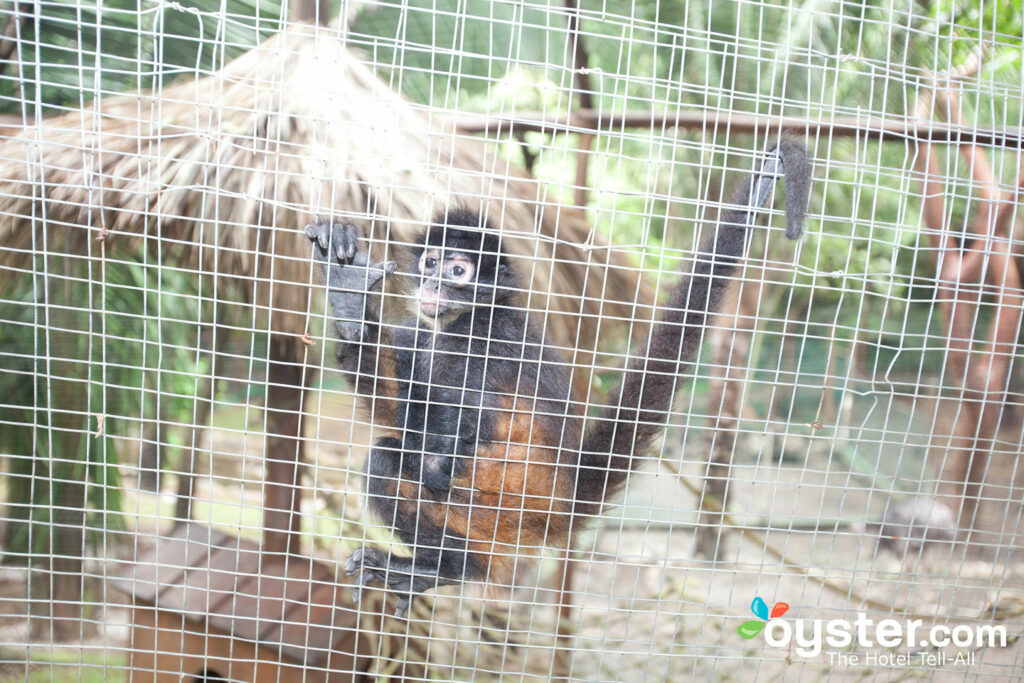 The Royal Suites Punta Mita by Palladium is located about an hour northwest of Puerto Vallarta. These suites occupy a lush swatch of manicured jungle overlooking a private beach a few miles inside the point at Punta Mita. This adults-only hideaway offers a memorable vacation spot — except that it is also part of a bigger, busy, all-inclusive resort. Still, this perfect little stretch of Bahia Banderas beach offers many pleasures, including soaking tubs on balconies overlooking the ocean and an on-site zoo with monkeys and crocodiles. While some guests complain about the remote location being far from Puerto Vallarta, the result is a peaceful beach getaway.
All products are independently selected by our writers and editors. If you buy something through our links, Oyster may earn an affiliate commission.