Trust us, we here at Oyster get it more than most people -- going on vacation is freakin' awesome. Vacations are all about fun, relaxation, and the "what happens here stays here" vibe, and when you're on a vacay, it feels like nothing can get ya down. But some hotel websites go a little too far and market their properties by showing "guests" in absolutely euphoric (and unrealistic) states. To the point where we're pretty sure that that kind of happy can only be reached if you've been dabbling in some recreational, er, "fun." And depending on the destination, maybe you have been. But still, when we're deciding where to stay for our winter getaway, we usually don't base it on how happy the "guests" on the website seem to be. Nonetheless, those photos can be pretty entertaining so we rounded up some of our favorites -- check 'em out!
1. Happiest Feet on Earth
"We're on vacation, it's 6:30 A.M., and the kids are up and full of energy -- fabulous! Sleep is overrated." (Hard Rock Hotel Vallarta, Nuevo Vallarta)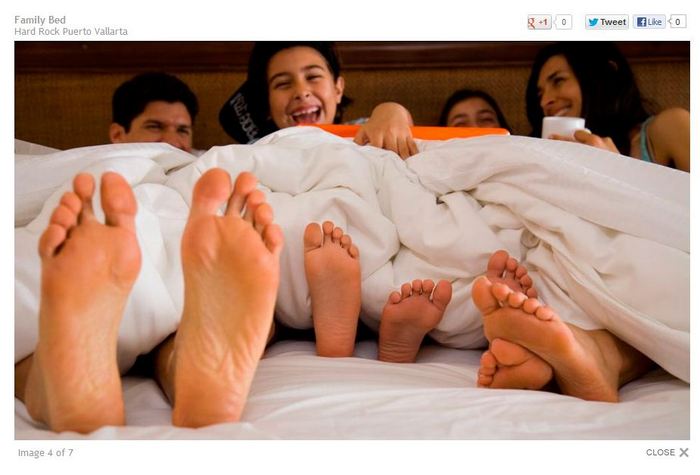 2. We LOVE Sitting on a Boat in the Sand
"Oh, you have to pay extra to take the hobie cat out? Let's just stay onshore then, hun — sitting on it is just as fun!" (Secrets Wild Orchid Montego Bay, Jamaica)
3. At Least They Can Laugh about It
"Wait, so we're totally lost in the woods?! That's hilarious!" (Cardiff Hotel and Spa, Jamaica)
4. Gettin' the Party Started
"If this is wrong, I don't wanna be right!" (Temptation Resort Spa Cancun)
5. When Sushi Seems, Well, Fishy
"Sushi at a dated Las Vegas hotel? I'm in!" (New York New York Hotel & Casino, Las Vegas)
6. The Secret to a Happy Marriage
"No, you're the funniest person in Cancun!" (Hotel Riu Cancun)
7. The One-Percent Visits the D.R.
"Being a member of the Premium Club is just the tops! Isn't it, dear?" (Barcelo Bavaro Palace Deluxe, Dominican Republic)
8. Big Bird Crashes Breakfast
"Don't be silly, Big Bird. You're not interrupting our romantic breakfast at all!" (Beaches Negril Resort & Spa, Jamaica)
9. That's a Deep Dish
"THAT'S what Chicago pizza looks like?!" (Hotel Palomar Chicago)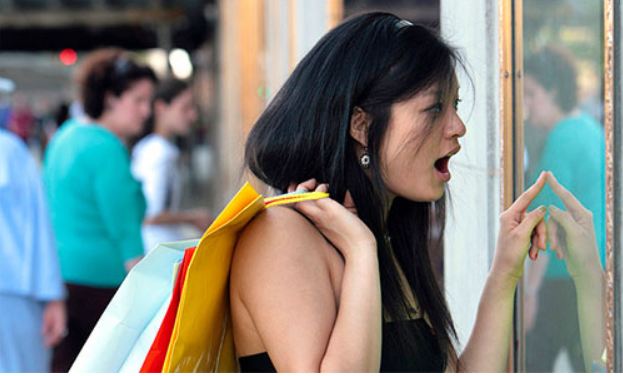 10. Illegal Cruisin'
"I hate to ruin the moment, but y'all know I can't legally start driving until you buckle up, right?" (Hotel Wailea, Hawaii)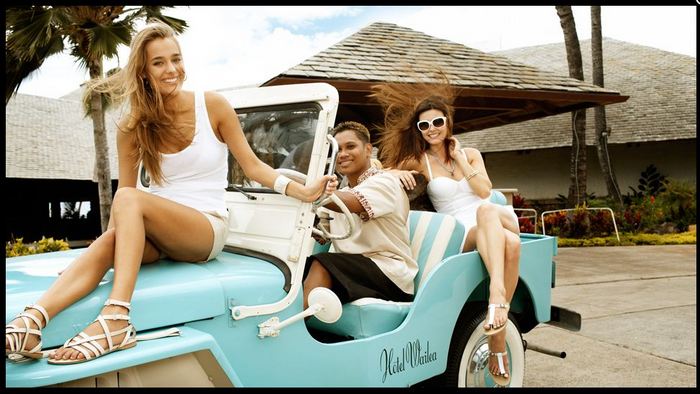 11. And Some More Illegal Cruisin'

"You're right! Fishing is so much more fun when the boat is stolen!" (The Ridge Luxury Villas at Playa Grande, Los Cabos)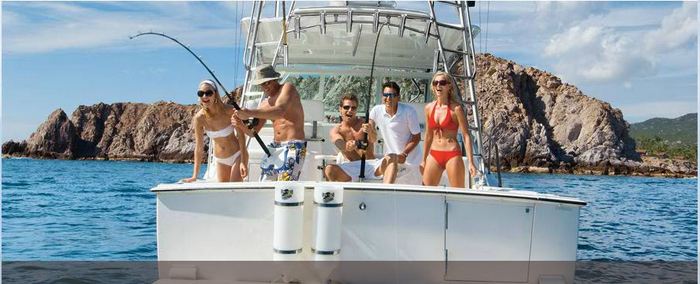 12. The Things We'll Do for a Perfect Christmas Card Photo
"I know it feels funny being in a bathing suit in front of a green screen, honey, but the picture is going to be fabulous." (Secrets Wild Orchid Montego Bay, Jamaica)
13. Smiling through the Pain
"I took out a second mortgage to bet on this one, babe, but no pressure!" (New York New York Hotel & Casino, Las Vegas)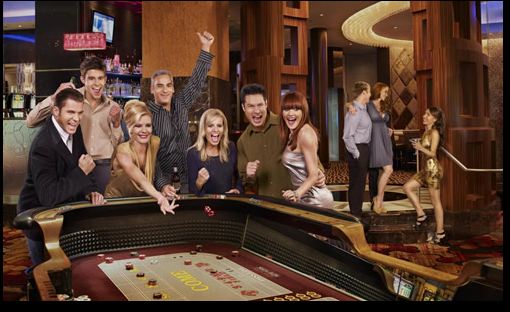 14. What's More Fun Than Fishing?!
"I've never been so excited for my hands to smell like fish!" (Fowl Cay Resort, Bahamas)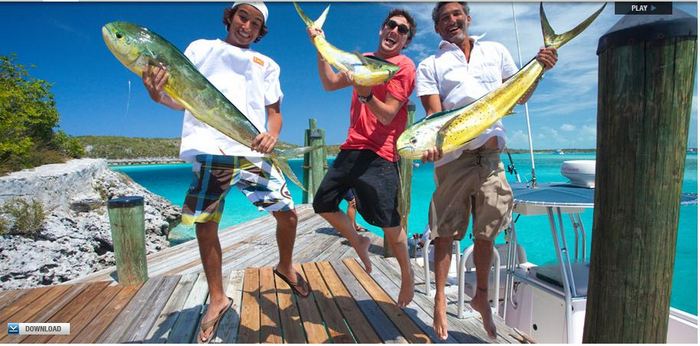 15. Shady Lady
"That woman in the black dress isn't smiling big enough. Something's not right…" (Hotel Riu Cancun)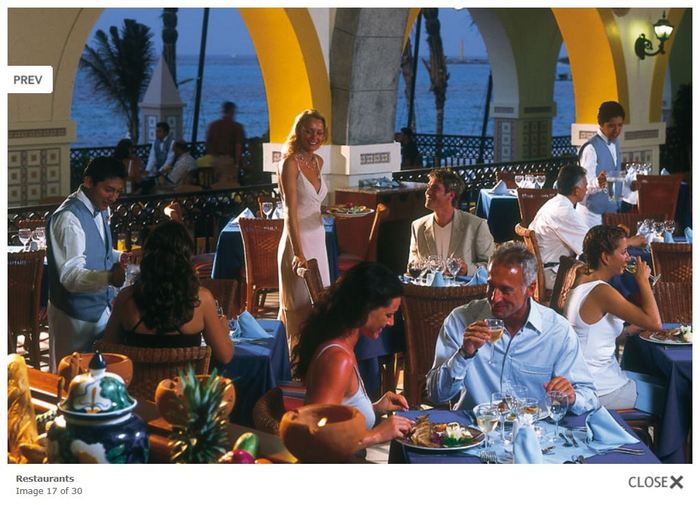 16. Gazing into the Distance — at Nothing
"What are we supposed to be looking at?" "I have no idea — just keep smiling." (Barcelo Bavaro Palace Deluxe)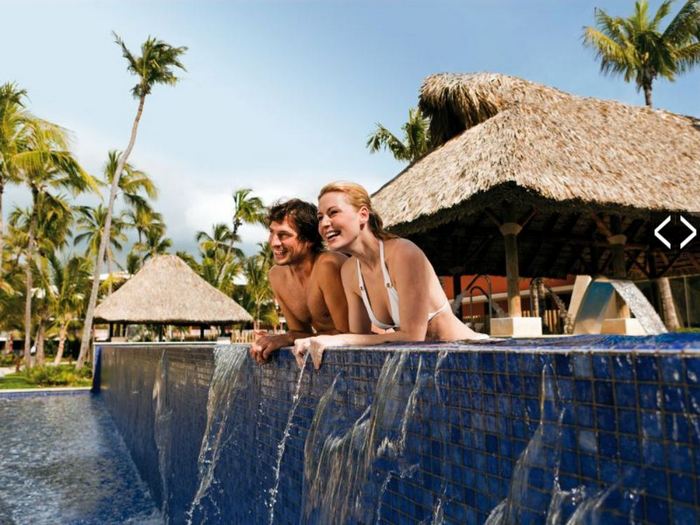 17. Make 'Em Laugh
"Uh, did I just say something really funny?" (Hotel Palomar Chicago)
RELATED LINKS:
All products are independently selected by our writers and editors. If you buy something through our links, Oyster may earn an affiliate commission.