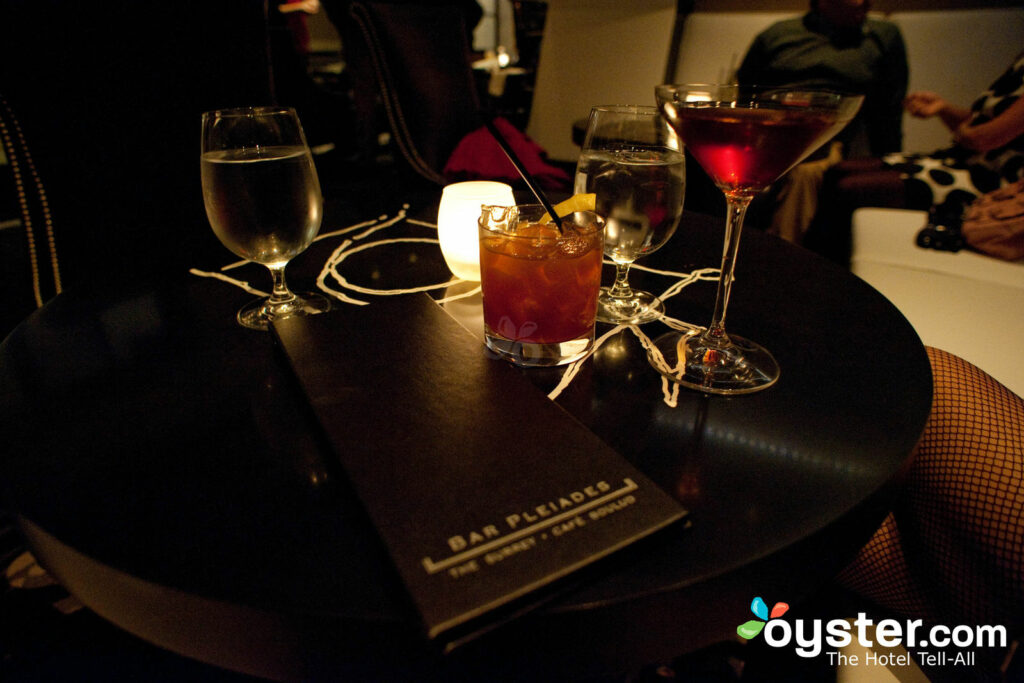 As you may have noticed, once overlooked hotel bars are slowly but surely becoming some of the best spots around for quality cocktails. These three new drinks are some of the most creative concoctions we've spied around Manhattan.
Aviation Cocktail: This gin-based drink served at the Grand Bar and Lounge at the Soho Grand Hotel has been popping up on an increasing number of classic cocktail menus in recent years. However, it's still hard to find made, as it is here, with the originally intended ingredients. The secret is Creme de violette, a rare French flower-based liquor that just recently became available in this country. 31o West Broadway
The Fortune Teller: The recently renovated Surrey Hotel is home to both Cafe Boulud and the new Bar Pleiades, which is where you'll find a menu of ridiculous inventive cocktails (to be fair, prices are a bit ridiculous too). The super-flavorful Fortune Teller manages to fit tequila, lillet blanc, honey, cardamom and a Chinese five spice grilled lemon into one glass, and somehow it works. 20 E. 76th St.
Breslin Bloody Mary: The Breslin Bar & Dining Room is only one reason why midtown's new Ace Hotel has become a must-stop for NYC foodies (the city's first Stumptown Coffee branch and the upcoming No. 7 Sub being the others. Much has already been penned about the Breslin's grub, but we're more partial to their liquid brunch: an extra-horseradish-y bloody Mary where staid old celery is replaced by a garnish of pickled vegetables and okra. 1186 Broadway
– Brendan Spiegel of Endless Simmer