While on the go, the average traveler might typically defer to a quick internet search to help guide them to the best food. But the problem with a keyword search is that it can only yield what's already out there—and the restaurants that are most mentioned, aren't always the restaurants that are most worth dining in. The last situation any traveler wants to get stuck in is an overpriced and under-impressive tourist trap meal. We've all had them—the ones that leave you full of dissatisfaction and a hefty case of eater's remorse.
And while Yelp reviews and message boards can be helpful in validating the quality of food in a restaurant you're already interested in, they don't always help you find the restaurants you didn't know you were looking for. You know, the places that the locals eat at. The places that help you expand your palette. The places that turn your trip into an experience. The places that make you want to fly back just for a chance to order the same meal twice. The places where you couldn't help but take a blurry overhead wannabe-blogger photo because you didn't know how else to act out your appreciation. Those are the kinds of meals you want to have when you're traveling, and the best way to find them isn't always intuitive.
The best resource you can have while traveling hungry is the instinct of a seasoned foodie or chef. We've pooled together some prime insights from a collection on exceptionally sharp members of the culinary elite—here's how they find the best food while traveling in a new city, without any help from Yelp.
Will Blunt, Managing Editor at Star Chefs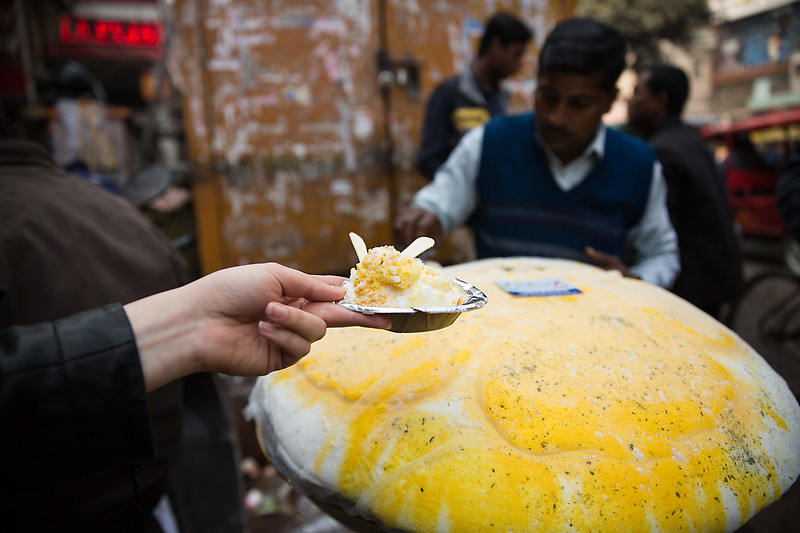 "Critic guides have become democratized—they're no longer a reliable source for the public. The best way to find the best food is by word of mouth now. A typical traveler might not have the guts, but they shouldn't be shy about talking to people. When they're at a restaurant, they should ask the people who work there for recommendations. Travelers should talk to chefs, talk to the servers, and the hosts, and the bartenders, and ask them where they like to eat. Not only are they local, but they're tastemakers—they have the insider information travelers are looking for."
Zoe Schor, Chef/Owner at Split-Rail in Chicago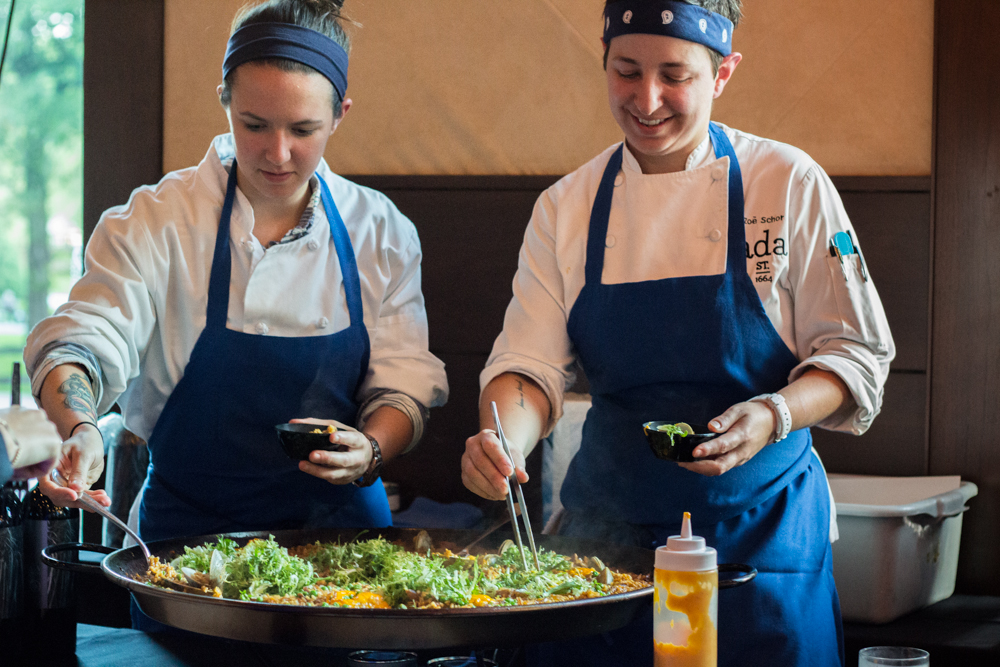 "I think one of the best things about social media is being able to crowd source opinions. If you're heading to an unfamiliar city, throw something on Facebook asking for the best restaurants. Everyone you know—and a lot of people you don't—will weigh in and tell you where to go. You'll get a ton of answers, and a lot of the time, you'll find out about places you never would have heard about otherwise. Eater, Zagat, and other sites that make Best Of lists are great, but with Facebook and Twitter, you can hear directly from the people eating at these restaurants."
Brittany Bennett, Baker/Owner at Taartwork Pies in New York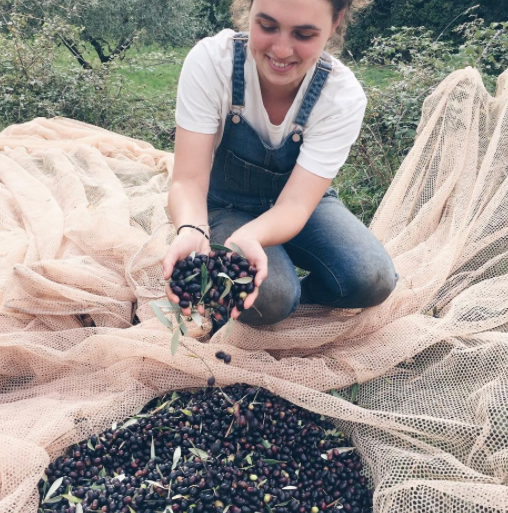 "My number one rule is to avoid restaurants with pictures of the food on the menu plastered outside the door. Wander down side streets and use your nose as navigation. If you're in a low tourist zone and catch a whiff of dough, go there immediately. If a place is packed, it's probably pretty good. And if you find one spot you're into, ask someone next to you if they can point you in the direction of another for the next meal."
Vincent Minchelli, Owner at Okiway in New York
"Personally, I'll go to unconventional places that I hear about from the locals, and I'll always order the local dish. If there's street food, I'll try it. You have to be adventurous if you want to learn and expand your taste buds. I always eat small meals to make room for lots of tasting opportunities. And I'll talk to the people I meet out at night. The foods they crave will probably hit the spot for me too."
Lee Kuebler Chef/Owner at Milwalky Trace and Milwalky Taco in Libertyville, IL
"The best way to find good food in a new city is to ask a local whose taste you trust. No one knows better than a local that loves good food! I try to stay away from online review sites for many reasons. If I'm really flying blind and have to resort to finding a place online, I try to look for local online food communities, like Chicago's LTHforum.com. I think it's better to trust people that truly love food than resort to a general review site. And of course, when looking for good ethnic food in a new city, make sure the restaurant is packed with people of the corresponding ethnicity."
Jason Tesauro, Writer, Speaker, Sommelier
"When I'm in a new place, I look for three markers. One, I'm looking for things that I don't have back at home. I stick to ethnic [cuisine]. Two, I look for evidence that something fresh is happening. I look for handwritten signs with specials. I want to know that the place isn't overstocked with dry goods. I want to know that they're going with what they've recently hunted and gathered. I want to smell fresh bread being made. I want to see bikes and dogs tied up outside to show that people went out of their way to get there. Three, I'm looking for something that's off the main boulevard. I'm looking for a place that's putting more money into ingredients than rent on a flashy street. I'm ignoring what the convention bureau wants me to pay attention to!"
Jason French, Owner/Chef at Ned Ludd in Portland, Orgeon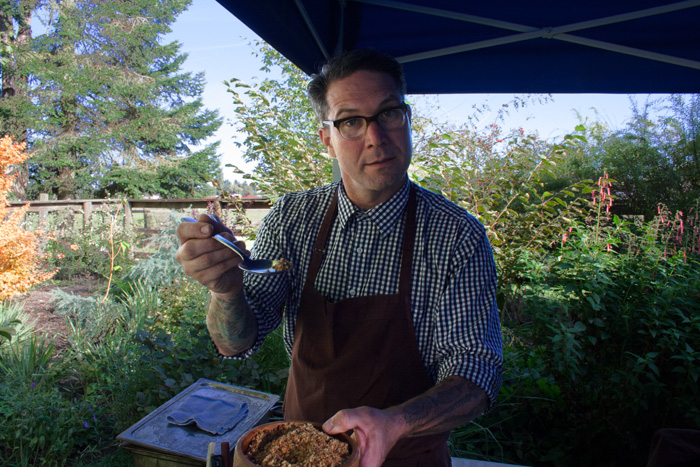 "In an effort to explore the best food in any city around the globe, I cannot emphasize the power of technology. Forget the top 10 lists that most of the food media produces, rather look for sites like Chef's Feed and local shopping and eating guides produced in most cities these days. This way, you'll find the hidden gems where chefs chow down after hours or in their precious few hours away from the restaurant. The guide books are often edited by actual residents of the cities instead of a visiting journalist. I always suggest eschewing trend and delving deeply into the places that make the city unique and interesting not just seeking the newest/hippest restaurants. Lastly there is no better gateway than the advice of a bartender in any cities local bars…'the old reliable!'"
Frankie Celenza, Chef/TV Host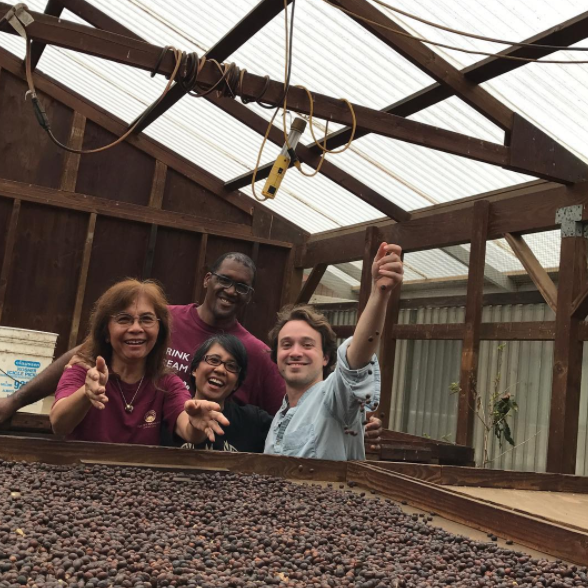 "Whenever I'm in a foreign country, I'm always super worried about menus that are written in English. These are the places that cater to those don't know any better. For example if you're in Venice, and you see an English menu, chances are they're serving pizza, lasagna, and carbonara—all dishes that have nothing to do with the history or people of Venice. The comfort of an English written menu lures many in regardless. So the tip for travel eating is to find menus that you can't read, and when seated, look at what the people around you are eating. Sometimes I just ask the server to bring their favorite entree."
Eric Adolfsen, Co-Owner of The Wooly Restaurant & Bar in New York, Principal at Reunion Goods & Services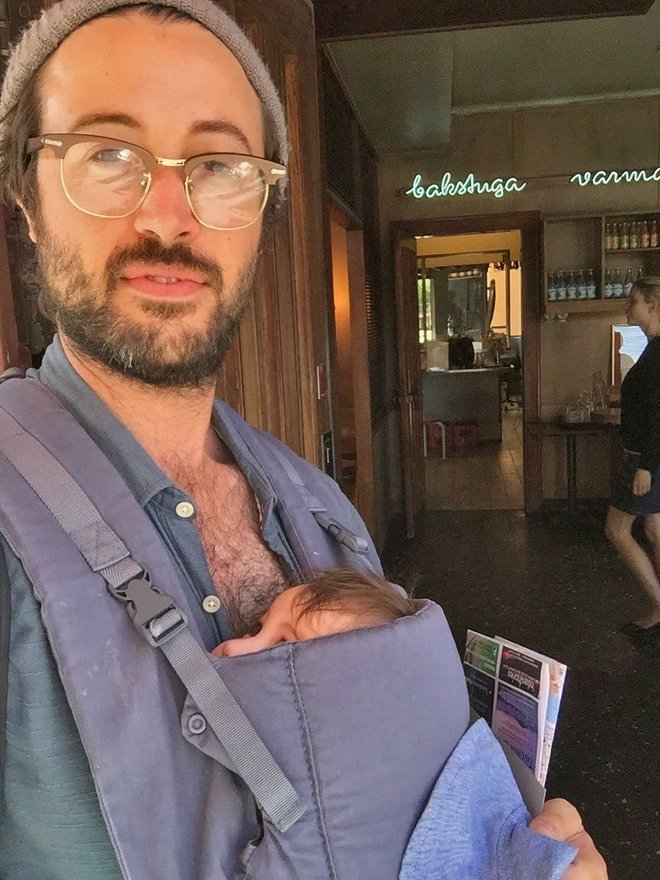 "There are three ways that I've successfully found some amazing spots to eat while traveling. The first is The New York Times' '36 Hours' column in which I definitely found some amazing gems. The second is social media—particularly Facebook. About four years back, I was traveling to a wedding in Vienna, and I really didn't want to waste money on a really expensive hotel, so I searched 'Vienna hotel' on Facebook and found a friend had checked into a boutique place called Hotel Daniel. It's an old office building converted into a photogenic hotel with great branding and a fantastic bakery and eatery on the ground floor—we had amazing meals there. No one at the wedding had ever heard about it, and some were definitely jealous of the find. Third (and this is something my wife Lisa Tobias taught me), is calling the concierge at the fanciest hotel in that city, acting like you're a guest at the hotel, and picking their brains for all the best spots. A great concierge will be able to recommend places for every budget or mood, and it's something that really gives you insights into a city."
You'll Also Like: