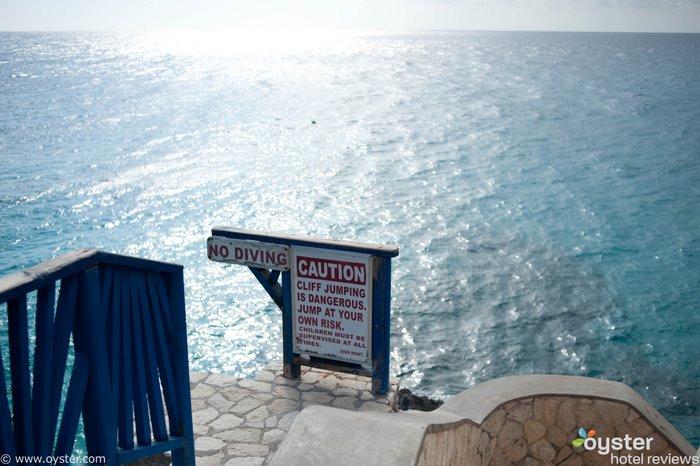 Negril, Jamaica is famous for its cliff diving opportunities, both for guests at hotels along the West End Road, and for local pros, who show off their stuff diving for tips at iconic watering hole Rick's Café. The turquoise water is so clear you can actually see the rocks on the bottom – making a jump all the more daunting – but don't fret, they're really hundreds of feet below the surface.
Somewhere along the line I became Oyster's resident cliff jumper (not diver) — pretty funny since I'm terrified of heights. My rationale for jumping: I tell myself this is a job requirement, and I wouldn't be a good reporter if I didn't give it a try. The lengths I go to for you, gentle readers.
Below, an annotated photo diary of my favorite jumps, four in Negril and one near Puerto Plata in the Dominican Republic. And no, I don't know where the funky leg kick comes from.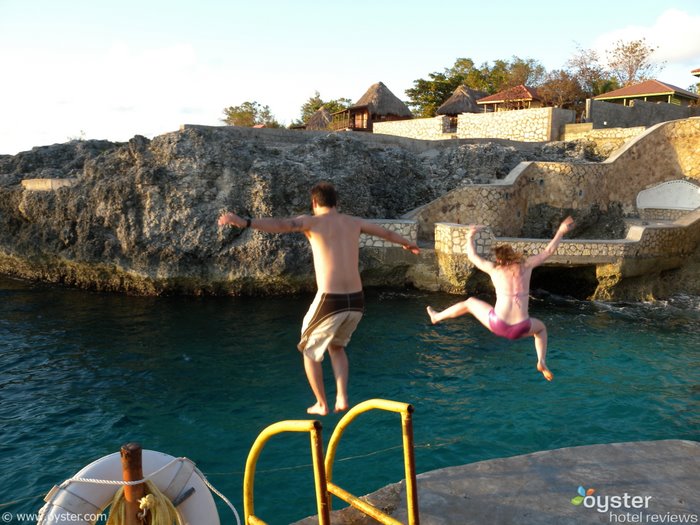 Co-worker Will and I took our maiden jump off Catcha's low cliffs, maybe about five feet above the water. This is a great spot for cliff-jumping novices.
The 27 Waterfalls of Damajagua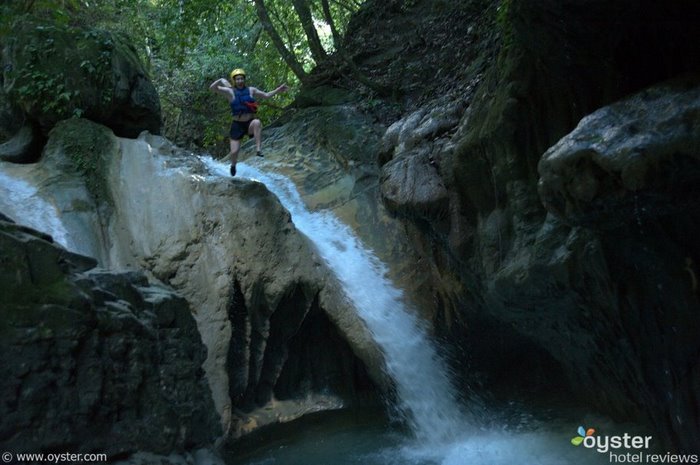 Visitors are required to hire a guide at this government-run tourist attraction, where you hike up a trail then walk, jump, and swim your way down through the Damajagua River. Our guide neglected to inform us we'd have to jump off a couple 20-foot cliffs with no alternative way down. Leaping off a narrow, slippery rock ledge into a whooshing river is an incomparable rush.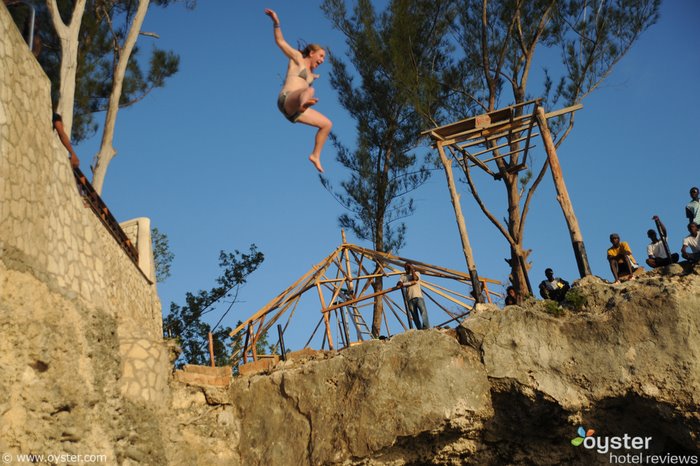 At over 30 feet high and surrounded by gaping crowds, this jump was the most nerve-wracking of all. I recommend a swig of Red Stripe, a good scream, and flapping your arms wildly to slow down.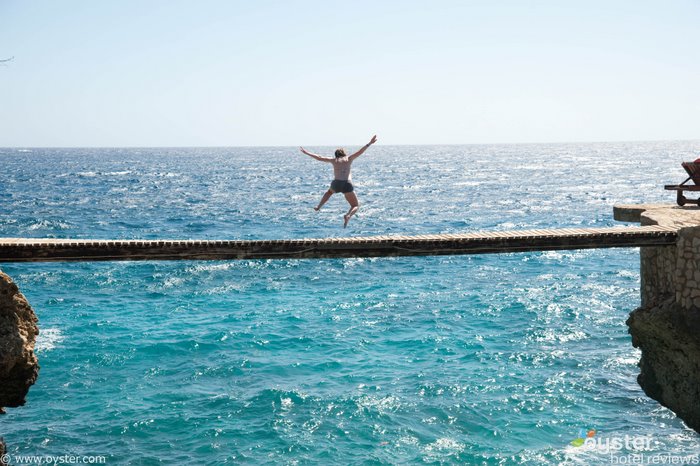 My fellow Oyster reporter made me jump off this bridge (which can get a little windy!) about ten times so she could photograph it from every angle. I think the end result is pretty rad, though.
Caves tradition calls for guests to take a morning leap off a 30-ft ledge near the Breakfast Lounge. There's also a 35-ft cliff on the opposite end of the property, where the water sports director, Paul, graced me with a high dive. He gives lessons! Note the dude who was standing right next to me on the ledge; he was totally trash-talking and said he didn't think I'd actually jump. Ha! I laugh (or at least, kick my leg) in the face of danger!
All products are independently selected by our writers and editors. If you buy something through our links, Oyster may earn an affiliate commission.