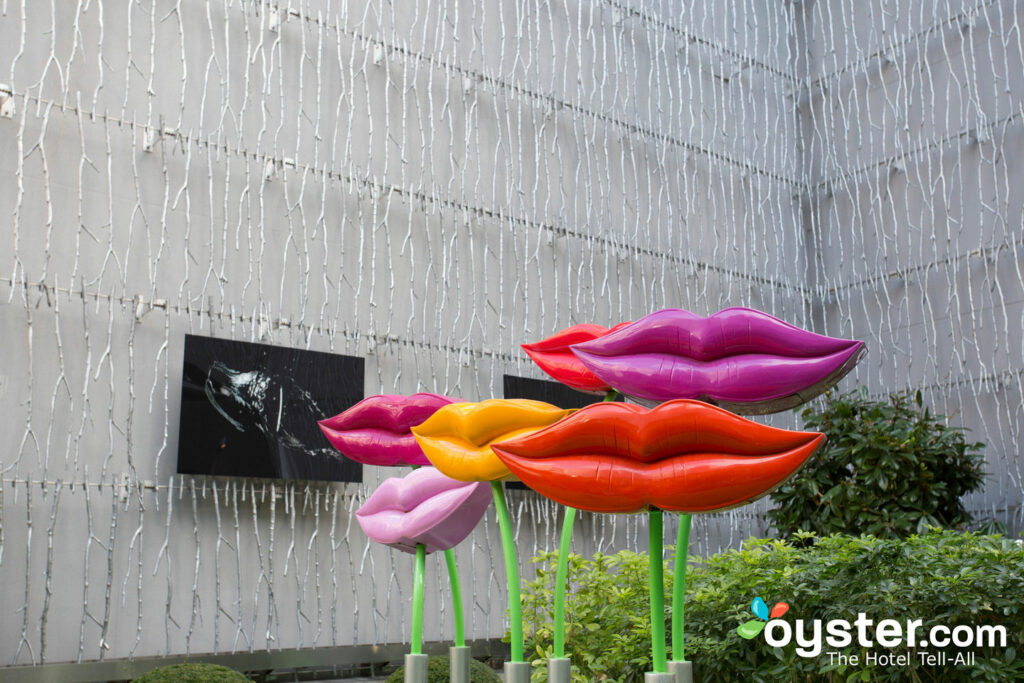 So there's a traveler in your life. A traveler you love. A traveler you'd love to spend some time with -- traveling, of course, and then definitely, absolutely, unequivocally not traveling. And by "not traveling," we mean "holed up in a hotel room." A sexy, sexy hotel room. On Valentine's Day. As a surprise.
You, my friend, are a romance rockstar. And we are here to help you plan the world's best Valentine's Day gift for travelers -- the "surprise getaway."
The "surprise Valentine's Day getaway" is a super-sexy vacation for two, on the night (or weekend) of the year that many hotels are determined to make the sexiest of your life. We're talking four-poster beds, oysters for room service, couple's massages, "50 Shades of Grey" accessory packages, and so much more. Features, offerings, and amenities such as these certainly help to ease the burden, but you still have to plan it -- without your partner in crime catching wind of it beforehand, no less. So here are the five steps you need to take to plan the perfect surprise getaway for the holiday.
1. Sync Your Schedules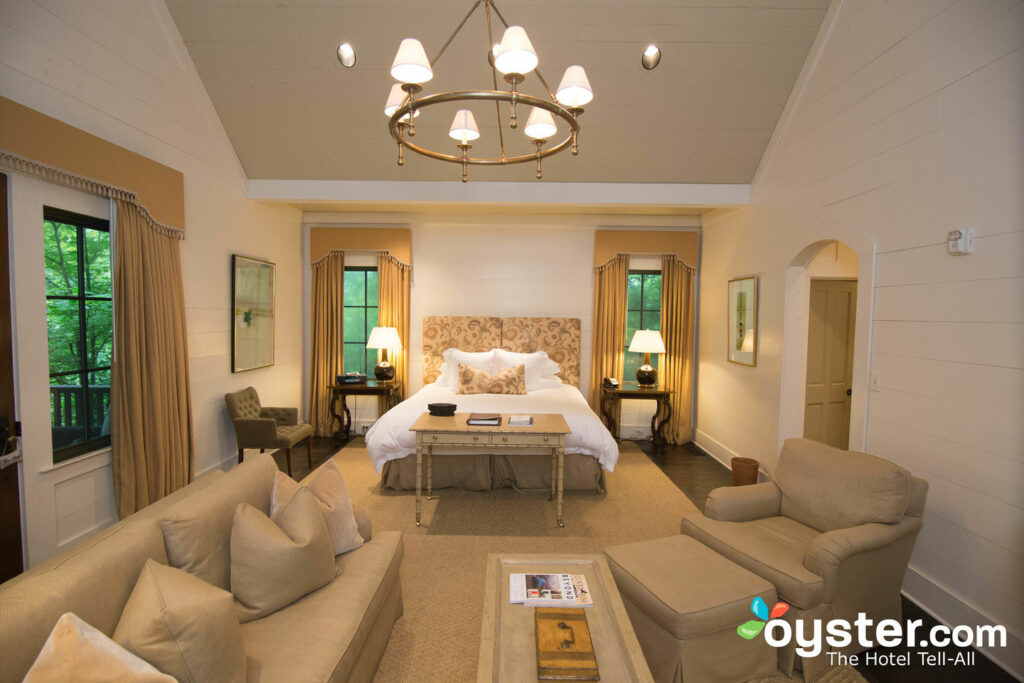 As decidedly unromantic as it is, the most important part of the whole surprise is making sure it'll go down as planned. And that's where scheduling comes in.
If you can, talk to your honey's boss (or supervisor, or coworker, or executive assistant). Double, then triple-check that they'll have Valentine's Day weekend free. (Fortunately, this year it lands on the Sunday of President's Day weekend, so many offices, schools, and businesses will be closed the following Monday as well.) If you're planning to splash out on a longer getaway, use your super-secret skills of negotiation to arrange for a few vacation days.
One of the Most Romantic Resorts in Tennessee:
2. Sneak Around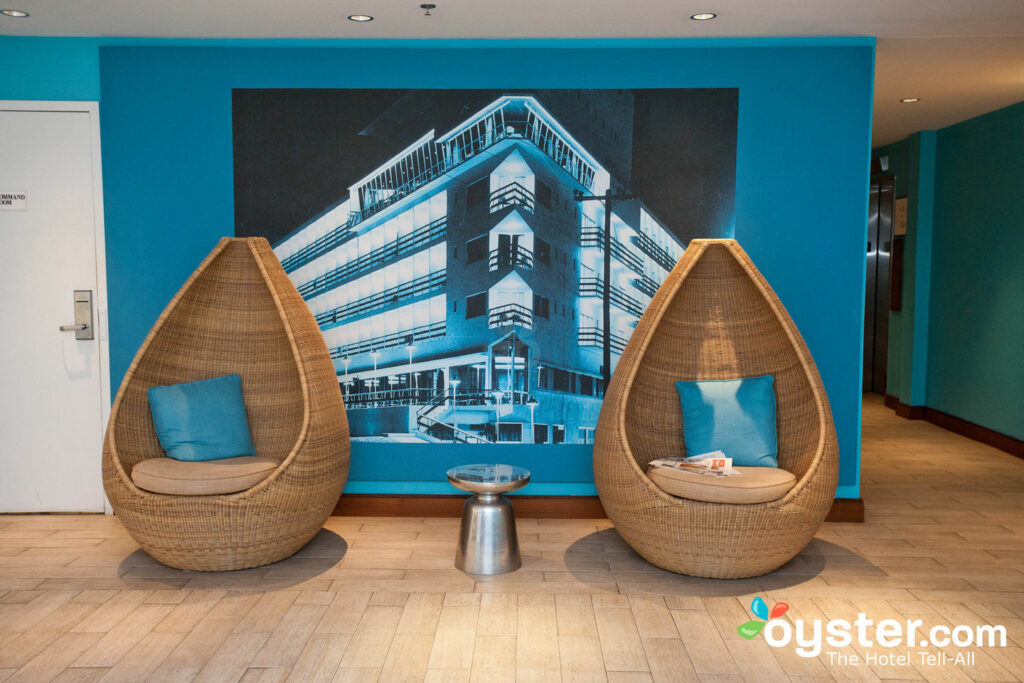 When it comes to romance, we hardly ever advise anyone to sneak around. But when you're planning a surprise getaway, "sneaky" is a must.
Here's the deal: Do not, under any circumstance, book travel under a joint account. Don't use a credit card, if your sexy recipient has access to your credit card statement. Do not book with frequent-flyer miles, if you happen to share your miles account with your partner. And whatever you do, do not send travel confirmations to your email, if your honey might have eyes on your inbox.
Channel your inner master of stealth. May the force be with you.
A Beach Option with "Love Kits" Available:
3. Go Sexier Than You Think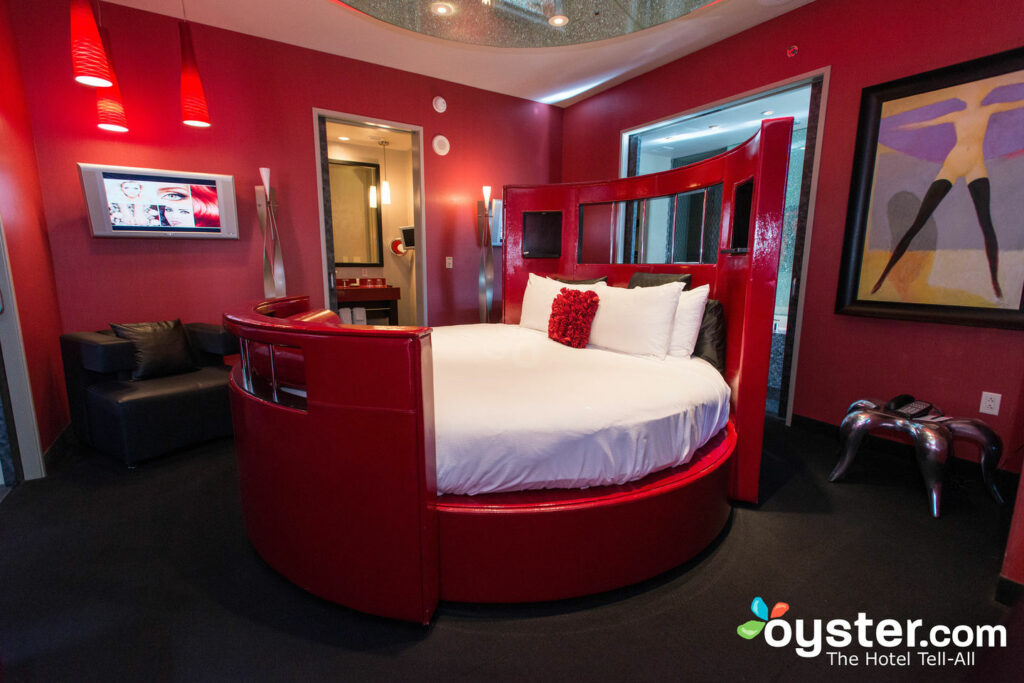 It doesn't matter if you've been together for five weeks or five decades — no one grows tired of feeling loved and feeling sexy. So be a little daring with your Valentine's Day plans. Whenever you can, opt for sexy. Cross the line into naughty, if you dare (and if you think your loved one would like to dare, too).
Of course, there are varying levels of naughtiness. Proceed with caution: It's about to get hot!
Beginner: If this is your first time dipping your coupled toes into the realm of sultry, ease in. A romantic cabin, a fireplace, and room service make for the perfect "starter" getaway, to which you can add some spice with new lingerie, wrapped and left out on the bed, or a game of Sexy Truth or Dare left on the nightstand. Don't Miss: 2015's 7 Most Romantic Cabins
Intermediate: Level-up by booking a seriously sexy hotel room. The edgiest hotels aren't afraid to cater to your wildest fantasies, so whether you're in the mood for a steamy whirlpool or a bed-adjacent stripper pole, you can definitely find a hotel that'll help you surprise your lover. Don't Miss: 9 Hotel Rooms That Encourage Naughtiness
Advanced: The naughtiest hotels out there will help you build a red-hot getaway package, complete with bondage and toys and all manner of sexy accompaniments. Yes, the concierge will seriously deliver furry handcuffs to your room, upon request at a handful of properties. Don't Miss: Hotels Offering Naughty "50 Shades of Grey" Packages
One of the Sexiest Hotels by the Strip:
4. Don't Skimp on the Presentation
When it comes to surprise gifts, the fun is in the details. After all, most adults are perfectly capable of planning a weekend getaway. But only romance masters know how to creatively incorporate sweet, sexy, and a little bit naughty accouterments into their gift-giving. Here are a few ideas:
Wrap it Up: Purchase something appropriate for Valentine's Day that'll also be perfect for your trip — the above-mentioned lingerie, for example, or a new tie to wear to a formal dinner. Wrap your dummy gift around your "surprise getaway announcement," then wrap the whole thing in romantic paper.
Allude to Your Destination: Does your getaway destination have any iconic foods or drinks? (Example: Macarons for Paris or a box of soft pretzels for Philly.) They'd make a perfect introduction to your real gift.
Buy Travel Accessories: If your lover is also a traveler, chances are that he or she can never have too many travel goodies. Buy a few. (Make sure they can be used for your trip.) Fake 'em out — make your gift recipient think you've really, truly, seriously gifting them a luggage scale for Valentine's Day. Then, unveil your big surprise.
A Perfect Pick for a Rock-in-Roll Romance:
5. Cue the Bow-Chicka-Wow-Wow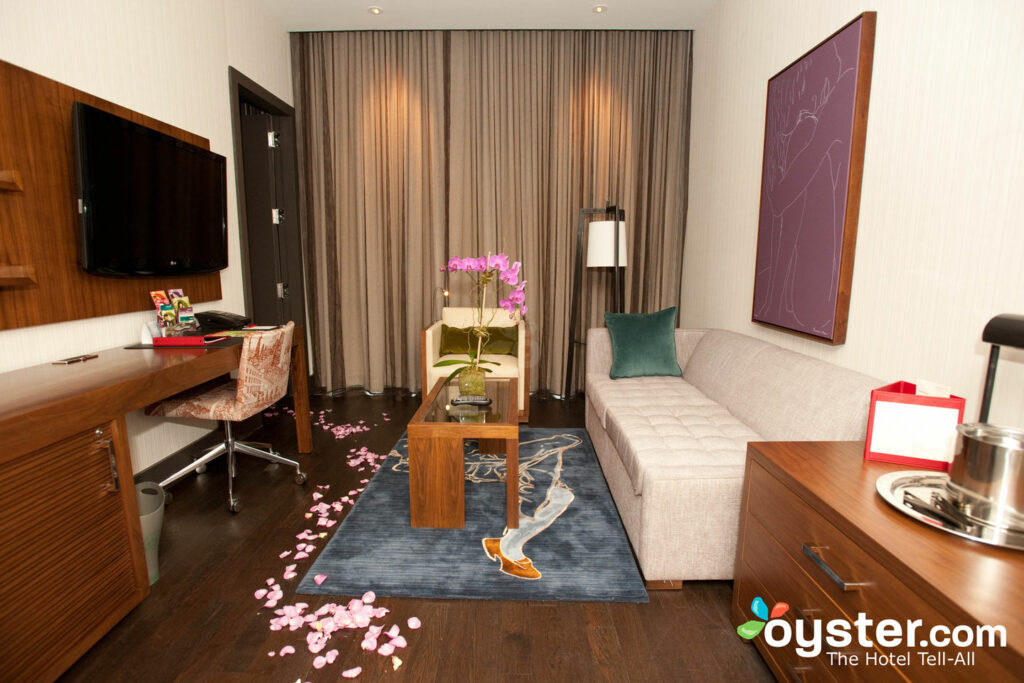 All that's left is to go! Have fun. Get yo' naughty on. And have a very happy (and romantic) Valentine's Day!
One of the Sexiest Options in NYC's Chelsea:
Related Links:
All products are independently selected by our writers and editors. If you buy something through our links, Oyster may earn an affiliate commission.