For economy fliers who silently shuffle by the cushy leather recliners in first class, upgrading from the bleachers to the VIP section for free might seem like a myth. But believe it or not, complimentary upgrades happen more than you think -- you just need to know how to work your magic. Savvy travelers know how to make the most of frequent flier programs to occasionally bump themselves up to a better seat -- and that's not the only trick in the book. There are other clever hacks that will take you to cloud nine. Here are a few of those.
Focus on the Best Frequent Flier Program
Comedian Dan Nainan frequently flies for work and estimates that he receives an upgrade on every other flight. So how does he wheedle his way into better legroom? "Most people fly 10 different airlines, always seeking the cheapest price. This is a big mistake," he says. "The key is to stick with one airline or alliance [network] and gain status."
Those who fly the same route regularly should research the requirements for various bonus programs. American Airlines, Delta, and United Airlines all offer complimentary upgrades. While some only have mileage requirements to reach elite status, others combine spending minimums with those mileage qualifications. The bad news: recent airline mergers have led to a devaluation of points, making it tougher to earn elite status and free seats. American Airlines is changing its program in the second half of 2016 and adding a minimum spending amount for those interested in getting elite status. On the flip side, Alaska Airlines is one of the only major carriers that bases elite status on miles traveled rather than money spent. Still, this approach is the most reliable way to get bumped up from economy on those airlines. Other carriers, including JetBlue and Southwest Airlines, rarely offer free upgrades.
Choose the Right Credit Card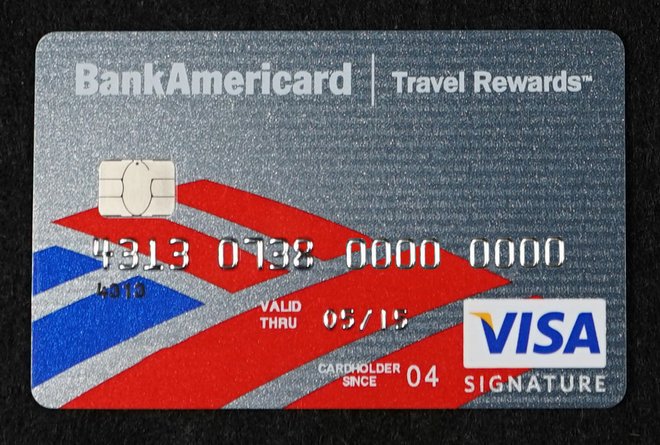 In addition to finding the best airline for you, using the right credit card may also help with garnering elite status and complimentary upgrades. Keep in mind that these cards, which come with an annual fee, might only benefit frequent travelers. Shoppers who regularly charge four or five figures on their credit card may also find that they can score elite status more quickly.
Eric Rosen, a writer for The Points Guy, notes that the Citi AAdvantage Executive World Elite MasterCard helps with getting elite status, but that it also comes with a $450 annual membership fee and gives some of its best bumps to users who charge more than $40,000 each year. For travelers who don't expect to spend quite as much, the American Express Gold Delta SkyMiles Business Card offers bonus miles with a much lower spending minimum plus a waived fee in the first year.
Ask Nicely
Is asking nicely all it takes to get a free upgrade? Some fliers say yes while others respond no. Nainan said he was about to board a flight to Hong Kong via Tokyo when he decided to ask for an upgrade. "They were really nasty," he recalls. "Then, I approached a supervisor. I told him I was a comedian and didn't want to be in coach because people would keep hassling me for autographs. He laughed and asked if I was really famous. I said no, I was joking." The supervisor then fumbled with the computer for a few minutes and handed Nainan and his girlfriend two first-class tickets.
Not a quick-witted comedian? You can try telling an airline employee that it's your birthday, honeymoon, or anniversary. However, the possibility that those bribes will work are slim. "They've heard it all before," says David Feldman of Catchit Loyalty. According to him, the booking system automatically assigns upgrades in order of frequent flyer status. "Most frontline airport staff don't have the authority to override the system." Being nice, he summarizes, is "not going to work."
Research the Seating Options
Some flights are fuller than others and the possibility of getting an upgrade is a lot higher when there are seats available. Frequent fliers with elite status and occasional travelers with no special perks both have a better chance of getting a spacious seat when the availability is high. The key is to purchase an economy seat on a flight that doesn't have a full first class and then ask nicely. Emirates is notorious for overselling the economy section and bumping passengers up to first class as part of an "operational upgrade," says Feldman. Note: these seats typically go to travelers with frequent flier status. It's also easier to hand them out to travelers flying alone.
That being said, travelers may be able to find a better option on a busy flight. The Seat Alerts app from ExpertFlyer enables folks to find the specific flight they've booked and set up a notification when a better seating option becomes available.
Dress Nicely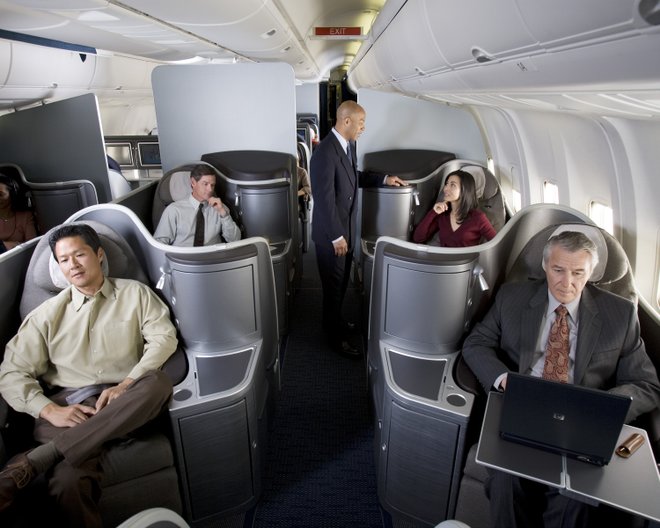 Dressing the part can make a difference. Gene Caballero, co-founder of GreenPal, says he has been upgraded "at least five times on American Airlines and three or four times on Delta," attributing all of those to looking sharp. Of course, a number of other factors, including seat availability, come into play. Feldman counters, stating that dress doesn't matter much, but wearing anything offensive or inappropriate definitely won't help.
Look for a Bargain
When you already have a seat and know there are better ones available, it's possible to get an upgrade, if you're willing to cough up cash at the last minute. Though it's not a definite, many airlines would rather make a small amount of money rather than nothing at all. Feldman says these upgrades can cost as low as $50. Of course, that doesn't make the seat free, but for those taking a long international flight, a few extra dollars for a lot of extra space might be worth the price. On the other hand, persistent bargain hunters who start shopping for flights several months in advance may also be able to find business class seats on sale for the same price as coach.
Work Those Connections
Passengers with relatives or friends who work for the airline may be able to score staff upgrades. While this option is only available for a select group of people, it never hurts to ask. Some travel agents can also use their relationship with an airline to secure a better seat for a client.
Be Open to Change
Passengers who are willing to volunteer and change their reservations when a flight has been oversold have a slightly better chance of getting an upgrade. Sometimes this includes an upgrade as well as a flight voucher, but nothing is guaranteed. Many of these opportunities arise at the last minute, so it doesn't hurt to sit near the check-in counter.
Related Stories:
All products are independently selected by our writers and editors. If you buy something through our links, Oyster may earn an affiliate commission.