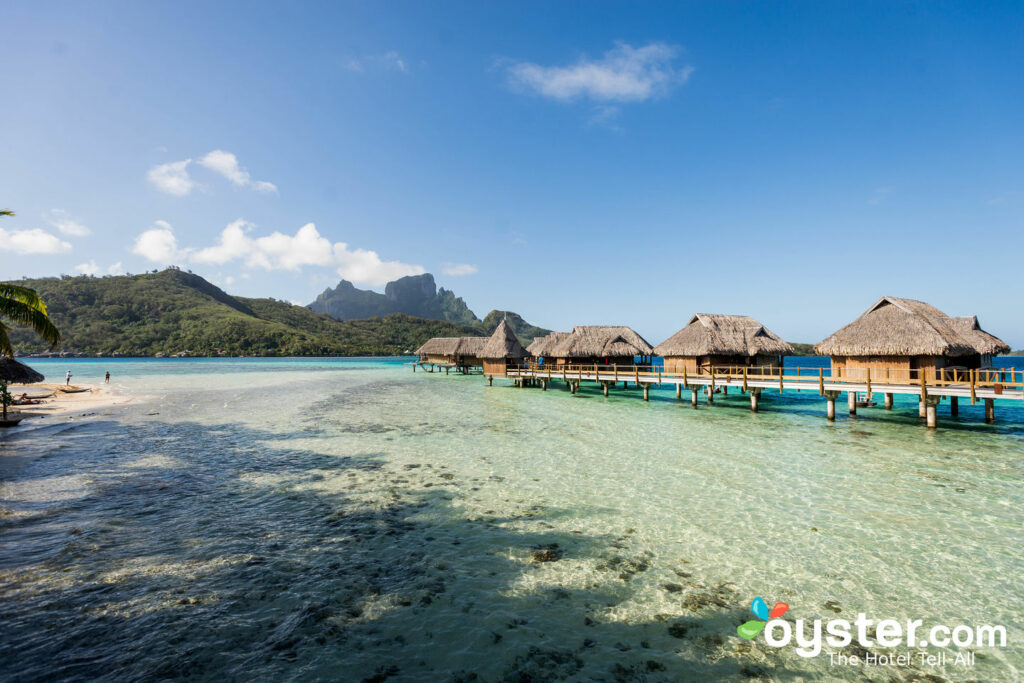 A popular honeymoon destination, Bora Bora is undoubtedly one of the most beautiful places in the world. Known for its luxurious overwater bungalows that provide gorgeous vistas of the turquoise lagoon and lush, mountainous landscape, as well as direct access to the sea life-filled waters, it's a bucket-list spot for many. Whether you're getting ready to book that memorable trip, or are simply daydreaming, read on for 12 essential things you need to know before going to Bora Bora.
1. It's very expensive.
From the flights to the lodging to the food, everything in Bora Bora is pricey. We're talking $20 for a protein-less salad, over $20 for cocktails, $1,700 for plane tickets from New York City, and $1,000 per night at a luxury hotel. While you could easily spend $50 on a dinner entree and $6,000 for four nights in an overwater bungalow at the St. Regis, there are ways to save. Some affordable hotels are available and there are supermarkets to cook meals. Check out our full list of tips on how to vacation in Bora Bora on the cheap.
2. All flights must go through Tahiti first.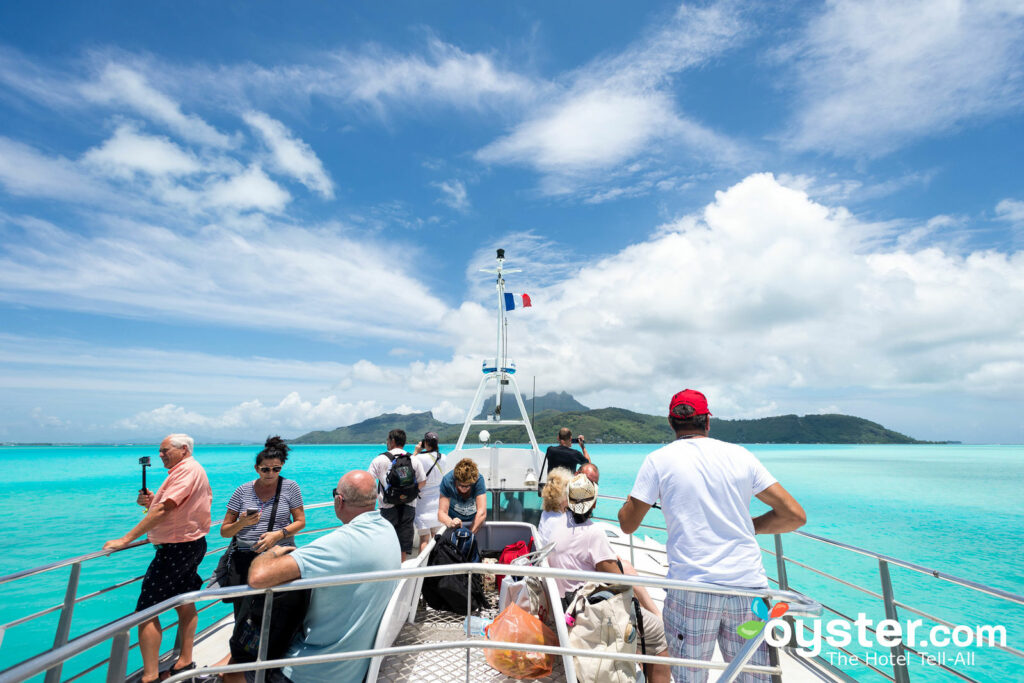 Depending on where you live, getting to Bora Bora can be quite a long journey. Although Auckland residents are an eight-hour plane ride away, flights from New York and London will take at least 20 and 37 hours, respectively, as all will have layovers at Los Angeles International Airport and Tahiti International Airport. From Tahiti, it's a 45-minute plane ride to Bora Bora Airport, where travelers will either get picked up by the hotel's private boat shuttle or take a free ferry to the mainland. Typically, hotels are a 10- to 20-minute boat ride from the Bora Bora Airport.
3. English is widely spoken.
The official language of Bora Bora is French, so travelers should expect to see menus written in French and have staff at hotels and shops greet them in French. However, travelers who speak English will not have any trouble getting around, as most locals speak it quite well. Also expect to hear Tahitian. It's well-received when tourists use common phrases such as mauruuru (thank you) and ia ora na (hello).
4. Bora Bora is popular, but for a reason.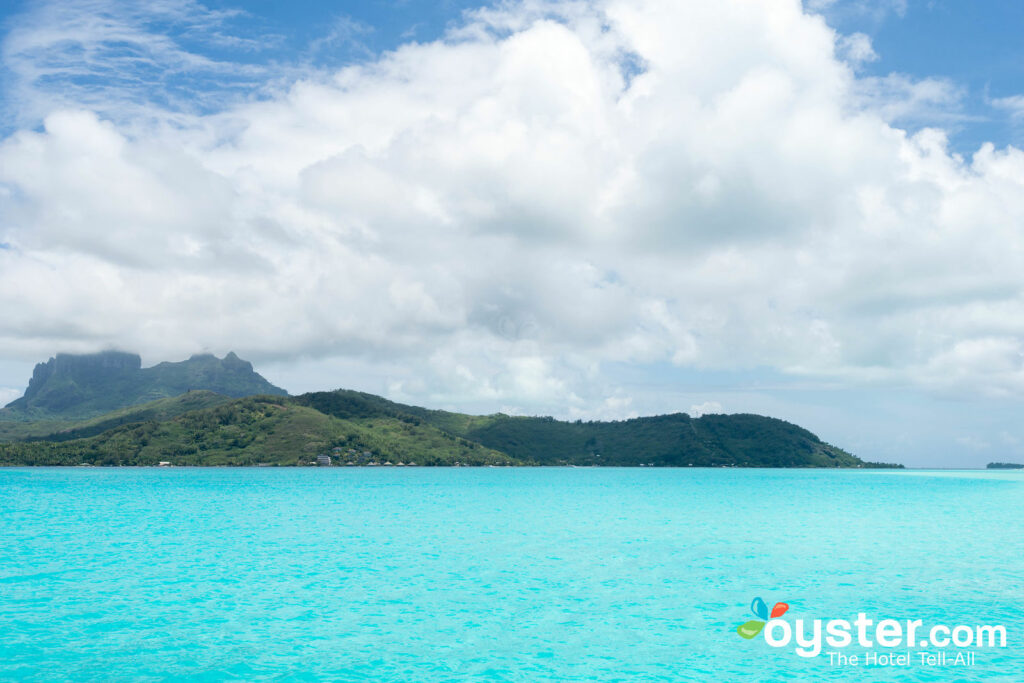 French Polynesia's most popular island is undoubtedly Bora Bora, and that means you can expect lots of tourists and chain hotels. While some travelers may find this unattractive, there's a reason the island has become so famous and continues to draw visitors. Its turquoise water is unbeatable, its coral lagoons with abundant sea life are excellent for snorkeling, and the 2,400-foot Mount Otemanu (an ancient volcano) makes for a breathtaking backdrop. If the branded hotel experience doesn't suit your style, opt for an intimate getaway at the five-room, secluded Blue Heaven Island, or eight-room Sunset Hill Lodge run by the on-site owner.
5. They use the franc.
French Polynesia is an overseas collectivity of the French Republic, and though France actually employs the euro, the franc is used throughout Bora Bora and other French Polynesia islands. The CFP franc (XPF) is the preferred currency, so be sure to take some money out of an ATM at the airport. Though the exchange rate varies, it's roughly 100 XPF to 1 USD.
6. The mainland only has one true beach.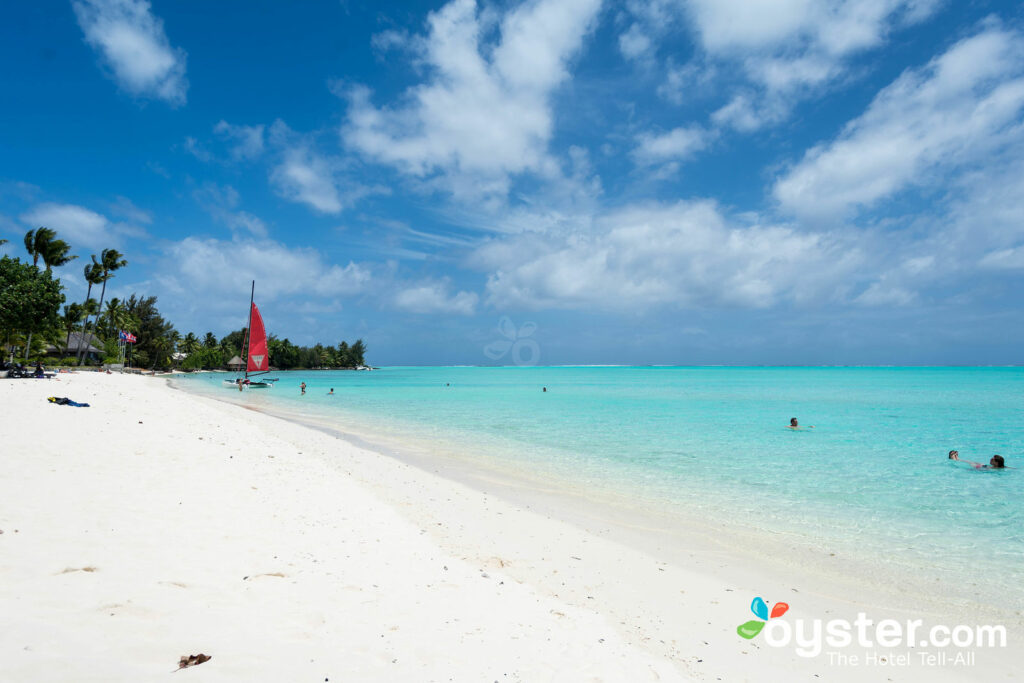 Bora Bora's beaches are well-known for their soft white sand, but the mainland really only has one true sandy stretch. Matira Beach is located at the southern tip of the island, and it's regarded as one of the most beautiful by locals. The white powdery sand, crystal-clear and calm water, and prime sunset views make it a standout, plus it's public, thus attracting a mix of locals and tourists. Hotels located on motus (small islands) off the mainland have phenomenal beaches as well, but these are private and only accessible to guests.
7. High season is in North America's summer.
Unlike the Caribbean, the peak travel season in Bora Bora takes place during North America's summer. The most popular months to visit are May through October, because the weather is dry and temperatures range from the upper 60s to mid-80s (expect more costly flights during this time). While it's cheaper to visit the island between December and March, these months have the most unpredictable weather, with rain and slightly higher temperatures. April and November are the shoulder months.
8. Its coral reef is fantastic.
Like many areas of the world, Bora Bora's coral populations have been affected by tourism, tsunamis, invasive species, and other factors. Fortunately, numerous areas with stunning coral and coral gardens (the cultivation of corals for restoration purposes) are still found throughout. Snorkeling tours are a popular way to see coral, plus many hotels have their own coral reef rehabilitation programs that visitors can partake in. Sofitel Bora Bora Private Island has a fantastic one that visitors can snorkel to from their terrace or kayak to from the beach.
9. Its capital is Vaitape.
The capital of Bora Bora is Vaitape, which is where the free airport ferry drops off. The tiny town has a population of about 5,000, plus a couple of supermarkets, souvenir and jewelry shops, and hotels. Popular restaurants and bars in this area include Restaurant St. James, Maikai Marina Yacht Club, and Aloe Cafe.
10. Hotel views vary.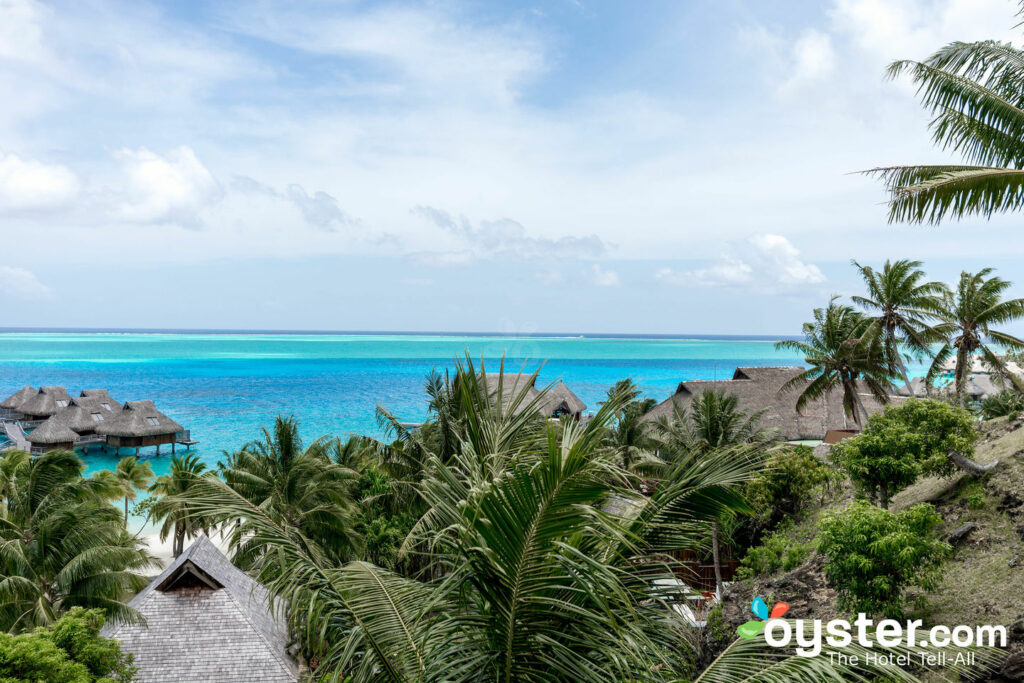 Perhaps the most important factor when deciding where to stay in Bora Bora is the hotel's view. Hotels on the mainland, for instance, look out toward the reef and smaller motus, while most hotels on small motus face the lagoon and mainland, allowing for sensational vistas of Mount Otemanu. For the former, the InterContinental Bora Bora Le Moana Resort is a good option, while Bora Bora Pearl Beach Resort & Spa is an excellent pick if you're looking for the latter. An exception is Conrad Bora Bora Nui, which is located on a motu and largely faces the reef instead of the striking Mount Otemanu.
11. There are some land activities.
While water-based activities, such as snorkeling, kayaking, swimming, and scuba diving, are king here, there are several ways to experience the local culture and landscape without getting your feet wet. Many visitors opt for a jeep tour, which circumvents the island, goes up the mountain for breathtaking vistas, and makes cultural stops. Travelers may also visit shops to see how sarongs are dyed, browse the island's famous pearl jewelry, and stop at historic landmarks with World War II canons installed by the U.S.
For many travelers, the 62-room, four-pearl InterContinental Bora Bora Le Moana Resort strikes a nice balance between amenity-packed luxury and small-resort privacy. Like other top Bora Bora resorts, Le Moana has gorgeous overwater bungalows, a beautiful beach, a nice pool, and a few quality restaurants. It doesn't have a spa, a turtle sanctuary, a romance concierge, or its own protected lagoon — but here, fewer amenities translates to fewer crowds, a quiet atmosphere, and plenty of privacy.
Look your best in the waters of Bora Bora in a sustainable swimsuit from Reformation.
You'll Also Like:
All products are independently selected by our writers and editors. If you buy something through our links, Oyster may earn an affiliate commission.