Getting There and Entry Requiremets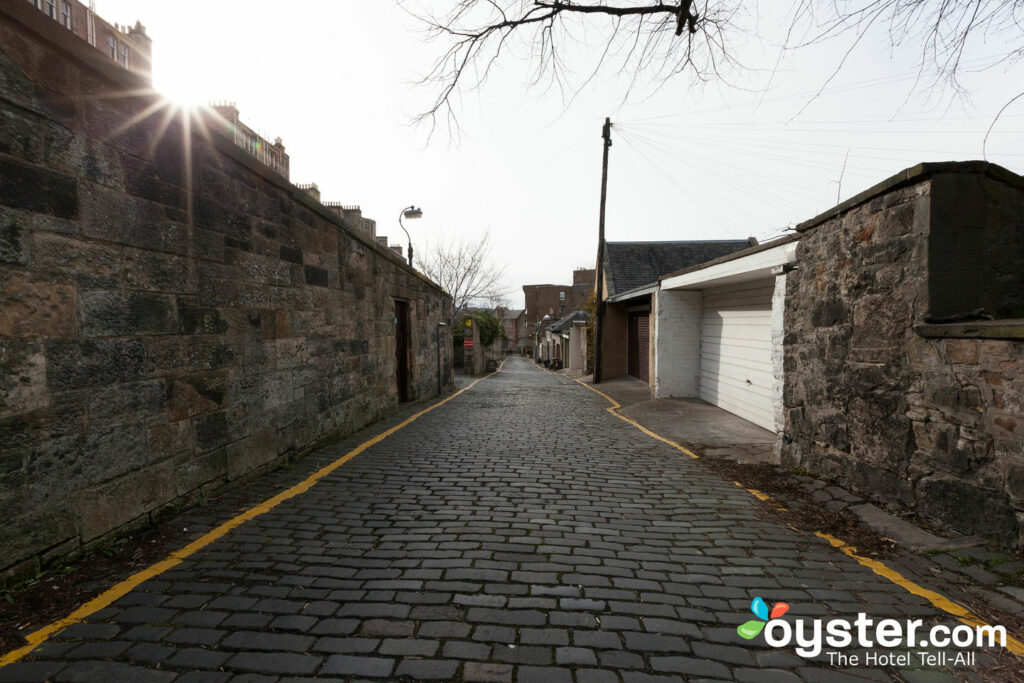 Depending on where your departure point is, both Scotland and Ireland are easily accessible by plane, train, and cruise — and there's not much difference in price or travel time. Unfortunately, no matter how you slice it, West Coast folks are looking at at least one stop and pretty hefty double-digit flight times. Surprisingly, neither of these two countries are a part of the Schengen Area, though it doesn't matter much since U.S. passport holders don't need a visa to visit either country for stays under 90 days.
Scotland: Flights to Edinburgh can range anywhere between a seven-hour one-way flight from New York to a 17-hour two-stop trip from Los Angeles. If you are already over in Europe or the U.K., you can also reach Scotland via train (we love the overnight sleeper service for the convenience and scenery) or unload at one of Scotland's several cruise ports, including hot spots like Glasgow and Edinburgh.
Ireland: If time is a factor, you're not going to save that much of it by choosing to fly to Ireland (maybe 20 to 40 minutes tops, depending on the route). Flights from New York to Dublin are about six-and-a-half hours nonstop while flights from Los Angeles ring in at about 10 hours nonstop or up to a whopping 34 hours with stops. Trains and cruise ships are also an option if you are looking to visit from Europe or the U.K. (just remember that Ireland is not the same as Northern Ireland. The latter is a part of the U.K. and the former is its own country).
Getting Around
Both of these beautiful countries make for Instagram-worthy road trips, but they are most definitely not created equal in their self-driving experience. Both will require you to drive on the left and face an onslaught of nerve-wreaking roundabouts, but one of them is notorious for being hard to drive around. Whichever streets you end up on, be sure to remember to look right-left-right before crossing.
Scotland: While mastering the left side of the road and right-side wheel may seem like a challenge to most Americans at first, many find the obstacle fleeting. Self-driving in Scotland is common and, some may argue, is a lot easier than in Ireland. Here, you'll find wider roads, less traffic on the streets (especially in the countryside), and traffic signs using miles. If you are looking for a little guidance, there are tons of tour companies that specialize in itineraries for road trippers looking to explore the country's hidden glens, magical castles, winding country roads, dark lochs, and the incredible Highlands. If you'd rather leave the driving to someone else, there are also a lot of bus tour companies with itineraries from two days to two weeks, or you can hop on the train for an old-fashioned, romantic journey.
Ireland: A rumor about how Ireland is a nightmare to self-drive in has been circulating for some time, and we're not going to sugarcoat it. It can be terrifying, especially for folks who are driving on the left for the first time. You'll have to deal with winding narrow roads that have lots of traffic (even in the countryside), pedestrians (especially in the countryside), and traffic signs in kilometers. However, that doesn't mean you shouldn't go for the adventure. But we wouldn't blame you if you choose to take a bus tour or rail (with lines connected to Northern Ireland).
Scenery and Weather
When the sun is out in Ireland or Scotland, it makes for a remarkable day. However, when it rains, it rains buckets. Both countries are known for being particularly sodden. The bright green hills, stunning lakes, cobblestone streets, and snaking country roads that seemed so storybook in the sun have a tendency to transform into grey, damp, and downright dreary sights in the rain. Rain or shine, prepare your camera for plenty of cliffs and spectacular sights, especially along the West and North coasts.
Scotland: Any Scot will tell you that their weather leaves little to be desired. With a near-constant overcast sky, strong Scottish winds, and Edinburgh's high average temperature reaching around 66 degrees Fahrenheit in the height of summer, it's less than ideal. That said, when you do catch a beautiful day, it's unforgettable. Even in the dead of winter, bare trees with snow-covered branches are a sight to behold. Overall, the Scottish landscape is a bit more rugged and at times, otherworldly.
Ireland: Ireland's scenery is similar to Scotland, but on the whole is less dramatic, a bit more green, and, in open spaces, can feel a bit like a fairytale setting. Plus, along the North and West coastlines, the cliffs can be quite spectacular. Generally, the climate here is milder thanks to the Gulf Stream, though some may argue that you're more likely to run into rainy days in Ireland. (The average 20 inches of rain pulled in during August, October, and December seems to validate that sentiment.) Summer temperatures in Dublin climb up to an average of around 66 degrees Fahrenheit.
Food
Because of their closely-intertwined histories with England and other areas of Europe, Irish and Scottish cuisine have a similar stock with which they have blended their traditional recipes. However, the devil is in the details, reflecting each country's culture and crops. International restaurants are most common in the bigger cities, with European and Chinese being popular choices.
Scotland: Traditionally, Scottish food is hearty, simple, and lacking in imported spices. It focuses heavily on game animals, fish, and their large oat crop. However, these days you'll find a wide variety of foods available, especially in the foodie mecca of Glasgow. Typical Scottish dishes have a savory flavor (even in the desserts) and include blood sausage, buttery shortbread, smoked fish, neeps (a type of turnip) and tatties (potatoes), and haggis (a staple dish containing sheep heart, liver, and lungs, plus oatmeal, spices, and onions) A full Scottish breakfast will typically include bacon, blood sausage, tattie scones (hashbrowns), fried eggs, Lorne sausage, and oatcakes.
Ireland: Like Scotland, Ireland's traditional dishes are a result of hundreds of years of intermingling cultures and political struggles. They focus largely on local crops and animals. It's no secret that Ireland is known for its potatoes, and it's not surprising that several of the revived Irish dishes served today have a potato element. Again, most dishes take a savory tone and use little spices outside of salt. Typical dishes to try are boiled cabbage and bacon, shepherd's pie, boxty (a type of smooth potato pancake), soda bread, coddle (a kitchen-sink one-pot stew), and black pudding. A full Irish breakfast will typically have fried eggs, bacon, white and black pudding, brown soda bread or boxty, pork sausages, liver, and fried tomatoes.
Castles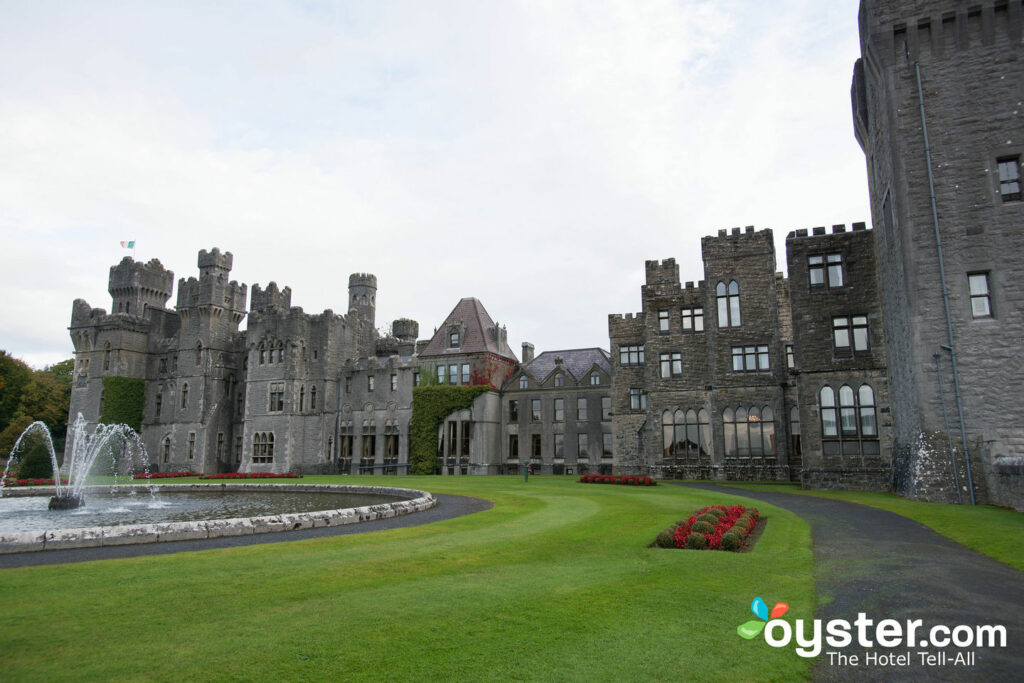 We can't compare Ireland and Scotland without talking about castles, as they are a main draw for several tourists, particularly Americans. Both of these countries are riddled with castles but vary greatly in their condition and design. This choice comes down to aesthetic preference: do you like your castles old and crumbling or slightly still recognizable?
Scotland: Scotland is full of castles — on hills, on a cliffside, in the country, perched on a loch, and hiding around the bend. Some have estimated that there are up to 3,000 castles throughout Scotland, and thanks to the relatively intact structures, it's the better place for enthusiasts of historic architecture or anyone wanting to catch a glimpse of standing history without having to mentally erect walls, walkways, and lookout points. Popular castles include the most famous Edinburgh Castle, the 17th-century fortress-style Braemar Castle, the Balmoral Castle (the Highlands home to the Scottish royal family), the "Macbeth"-famous Cawdor Castle, and the picturesque, often-photographed Eilean Donan Castle. For those who wish to spend the night in a castle, check out our list of stunning castle hotels in Scotland.
Ireland: Several of Ireland's castles are in ruins or severely disheveled, making it the perfect spot for anyone who likes to marvel in the romantic beauty of decay. Castles range in their level of dilapidation (or decimation), from the grassy knoll ruins of the 15th-century Caherminnaun Castle, to the gorgeous mid-section of the 16th-century Boston Castle or rundown Blarney Castle (where you can kiss the famous Blarney Stone), to the luxurious, gold interiors of Ashford Castle, which currently functions as a 5-star hotel. For those who wish to spend the night in a castle, check out our list of enchanting castle hotels in Ireland.
Communication
Like England, Scotland and Ireland speak varying permutations of British English with accents and dialects being heavily dependent on the region or even city. For an untrained ear, it can be difficult — with the accent, dialect, and Britishisms — to understand what locals are saying. Communication isn't often (but definitely can be) hard depending where you are.
Scotland: The Scottish accent rolls off the tongue and there aren't many breaks between words, making it a little difficult to find your place once you've lost a word or two. The accent in Glasgow can be particularly fast with rapidly rolling Rs that can make it hard to understand, especially for someone who is hearing it for the first time. Spots like Edinburgh and even up in the Highlands and the Isle of Skye have "easier" accents and dialects that are more akin to what foreigners may be used to hearing.
Ireland: The Irish accent has a bit more of a lilt than the Scottish accent, and, though it can still be difficult to discern, is a bit easier on the whole — unless you find yourself up north in Gaelic country. Gaelic is the traditional language of Ireland. It's not widely spoken, but it's unlikely that you'll understand anything if you hear it. Consider it a treat since the world doesn't often get to hear words in Gaelic.
Activities and Nightlife
Ireland and Scotland are around the same size and boast a vast square mileage of countryside to city. In the cities, you can take tours that walk you through literary history, distilleries, and history. Outside the main cities, the major activities are castle hunting, scenic drives, and admiring and exploring the countryside.
Scotland: Edinburgh is Scotland's capital city, though Glasgow is its largest. Glasgow is the country's home for contemporary art, club life, culinary innovation, and urbanites. With a rich industrial history, it surprisingly manages to pull off Victorian style with a sleek metropolis. It is the spunky counterpart to Edinburgh's preserved culture, history, and cobblestone streets. If you want to stay out late partying, head to Glasgow; things tend to close before midnight in Edinburgh, especially in the Old Town. Other areas of interest include the gorgeous pine-filled Inverness, the northern Isle of Skye, Loch Ness (and other beautiful lochs), and the small islands of Shetland, which claim a personality and culture that's uniquely their own.
Ireland: Ireland's capital of Dublin is home to plenty of literary history, the Guinness Storehouse, Jameson Distillery tours, and the historic Kilmainham Gaol. Activities in Dublin can range from a literary walking tour to tasting whiskey at the Jameson Distillery, or pub hopping between bars and clubs in the Temple Bar area. Outside of Dublin, folks can take trips to Galway, stopping off at the stunning Cliffs of Moher and checking out the Giant's Causeway in neighboring Northern Ireland.
The Merrion is Dublin's most exclusive luxury hotel, and has a convenient location across from the Government buildings in four 18th-century townhouses. The hotel has a full-service spa, lovely Roman-style indoor pool, and well-equipped fitness center. The impressive restaurant offering includes Restaurant Patrick Guilbaud, the only restaurant in Ireland to receive two Michelin stars, as well as the casual and atmospheric Cellar Bar, housed in the original 18th century wine vaults.
The 169-room, upscale Apex Grassmarket Hotel is an urban contemporary hotel, ideally located in the heart of Edinburgh's Old Town, with spectacular views of Edinburgh Castle. The charming cobblestone streets of the surrounding Grassmarket area are populated with cafes, restaurants, and traditional Scottish pubs. The hotel has a stylish indoor pool and small fitness center, as well as a sauna and solarium. The airy brasserie and bar serves some Scottish favorites, and has an extensive kids' menu.
Whether it's a frigid, windy day in Scotland or an impromptu picnic on an Irish hilltop, a cute scarf is a must for the area no matter the season.
You'll Also Like:
All products are independently selected by our writers and editors. If you buy something through our links, Oyster may earn an affiliate commission.