Cyber Monday raked in $2.28 billion in desktop online spending last year, making it the biggest online spending day in history and the first day of the 2015 season to surpass $2 billion in sales, according to ComScore. And it seems as though this annual shopping spree for cyber deals might be on par to set new records this year. Most travel experts say there won't be a shortage in travel deals to help bolster sales in 2016.
Throughout the year, some travelers are inundated with flash sales featuring airfare deals and luxurious vacation packages, so is Cyber Monday really the best time to find bargain deals that keep more money in customers' pockets? That's what we wanted to find out. We talked to a few travel industry insiders, research analysts and avid jet-setters to uncover the truth about whether these online shopping deals really are better on Cyber Monday than the flash sales that airlines, hotels, and other travel companies provide throughout the year. We searched for the truth, while also collecting quite a few savvy travel tips that could help you become a smarter bargain hunter.
Are the Best Deals on Cyber Monday?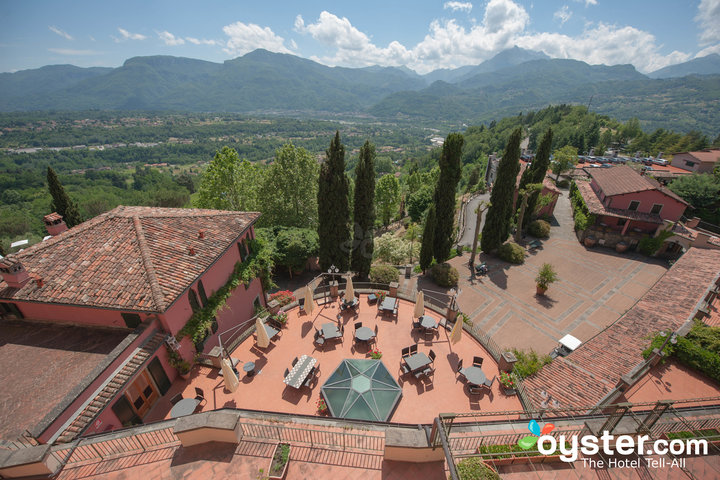 The answer to this question is yes and no. Finding the best travel deal can be tricky because it's relative to where customers want to travel and when they want to go. That's why Cyber Monday can be a smorgasbord of travel destinations that inspire the most comfortable armchair traveler. Book a three-night stay at the Renaissance Tuscany Il Ciocco Resort & Spa in Italy, and get a fourth night free; purchase a round-trip ticket from New York City to San Francisco for $286; or snag a five-day Amazon jungle tour and stay at the G Lodge Amazon located in Puerto Maldonado, Peru. All of these deals sound great at first glance, but a smart customer will do his or her research and shop around before choosing the best vacation package or airfare deal.
"You won't find any savvy traveler rushing to book on Cyber Monday any more than you will find a smart shopper line up outside a Target store on Black Friday," says Jason Clampet, editor-in-chief and co-founder of Skift, the largest travel industry intelligence platform. "Sure, you can save $12 each way on that impulse purchase to that destination even though you didn't have time to look at what a hotel will cost when you get there. That's not really smart shopping, is it?"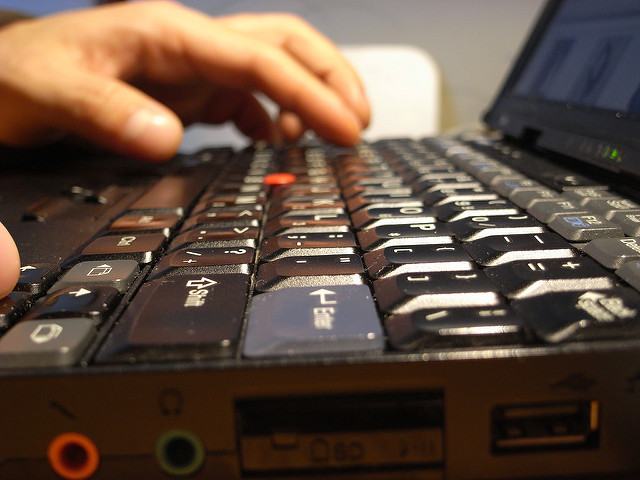 No, it's not, but how does one sort through all the Cyber Monday deals? Travelers may be intrigued by these eye-catching deals, but smart customers will shop around before buying what appears to be a cheap round-trip ticket or an trip. Clampet says customers should plan in advance and shop around to make a purchase that takes into account the built-in fees that will allow a customer to get where they want to go in the manner he or she prefers.
For example, when deciding to purchase a cheap airplane ticket, shoppers should read the fine print to make sure the ticket price includes possible add-on fees for checked bags, preferred boarding, pre-booking seats, and on-board entertainment. Pack your bags because you've scored a hot Cyber Monday deal if all those fees are included in the ticket price.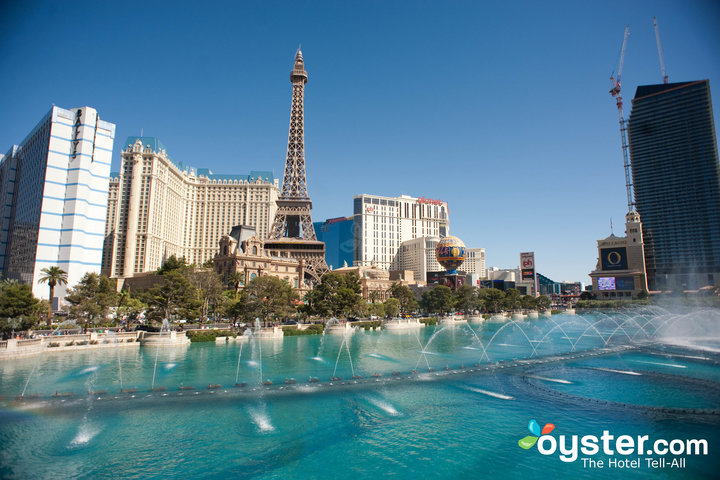 Well-known travel websites such as Expedia.com are offering Cyber Monday discounts of up to 90 percent off to destinations such as , , , , and . These will be some of the biggest savings that the online travel agency has offered this year, but company experts believe timing is everything. "The key for those looking to book or gift travel on Black Friday or Cyber Monday will be to book early for even greater savings," says Caitlin Miranda, a spokesperson for Expedia.
According to world travelers, smart Cyber Monday shoppers shouldn't just limit their search for deals to domestic destinations. Tickets for trips abroad can be the ultimate deal. "In recent years, airlines have been offering significant discounts to customers booking on Black Friday or Cyber Monday," says Zach Honig, editor-in-chief for The Points Guy, a website and brand that helps travelers find the best deals. "International-based carriers typically have the most appealing deals, and some, such as Cathay Pacific and Singapore [Airlines], have already announced their promotions for 2016."
So remember these expert travel tips when you're shopping. These post-Thanksgiving sales may save customers money, but the consensus is for buyers to beware and to encourage comparative shopping for good prices to ensure that there are no hidden fees, restrictions, or blackout dates that can turn a potentially great purchase into a sour deal.
Secrets to Finding the Best Airfare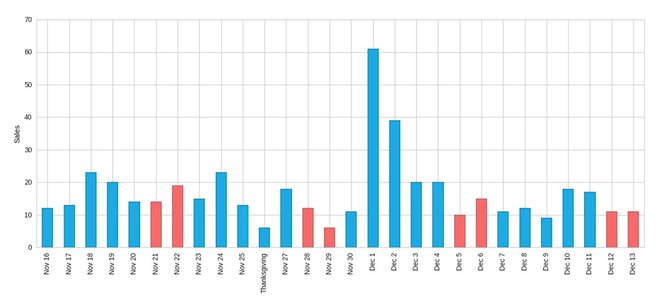 Fare sale activity during Thanksgiving and Black Friday is quiet, but it more than doubled in 2015 during the week of Cyber Monday, according to Hopper, a travel company that provides data-driven research to help travelers make better decisions. Hopper recently released their Cyber Monday forecast, providing good news for travelers eager to head to a Caribbean island or plan a trip to a city in Europe. Hopper's forecast suggests that the Caribbean and Europe are expected to be popular fare sale destinations on Cyber Monday because the search demand in both regions is down. This soft demand has already reduced flight prices to the Caribbean by 9.3 percent and flight prices to Europe by 15.8 percent.
In addition to Cyber Monday, travel experts believe there are other opportunities during the year to find reduced airplane tickets. "Sales occur throughout the year, but more often during the fall and winter, particularly around holiday weekends such as Labor Day, Columbus Day, Veteran's Day, Thanksgiving and Christmas," says Patrick Surry, travel expert and chief data scientist for Hopper. "The best way to save is to be flexible in terms of dates and destinations, and start watching prices several months before you travel."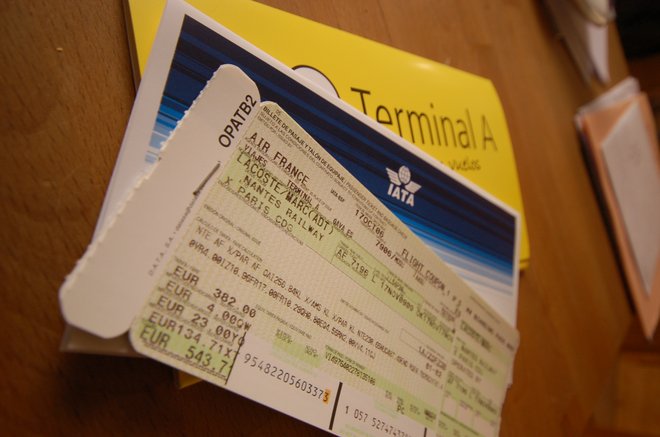 Travelers can use apps and websites such as Skiplagged.com and Google Flights to search for cheap airfare deals. Regardless of what you use to monitor flight prices, travel experts still debate on the best times to find good deals. "Airlines typically set airfares with an expiration date, at which time, a new fare will be released," says Honig. "Fares can change at any moment — if you see a flight that works for you, don't wait to pull the trigger."
For other experts, travelers who are too quick to pull the trigger can also miss out on cost-effective deals. "Prices typically rise closer to departure, but buying too far in advance can also be slightly more expensive as airlines take advantage of customers willing to pay a premium to lock in dates many months before travel," says Surry. In the long run, customers should plan as far ahead as possible and monitor airfare prices and snag deals that will be beneficial in making the travel experience better.
Secrets to Finding the Best Resort or Hotel Packages
When looking for Cyber Monday deals that feature resorts or hotel packages, customers should again check to see if there are extra costs incurred when they spot what appears to be their ultimate package deal. Again, some deals offer specific days that may not include a weekend or an off-season time of year to cut down on the cost of the accommodations. Experts recommend purchasing a package or booking a stay if you've reviewed all the details and think it's an opportunity you can't pass up. For example, if you see an offer for the Complete Suite Experience package at the Four Seasons Maui, just keep in mind that although it's a great deal, you must still consider the airfare costs that are not included. Sometimes pulling a package apart to determine the cost of its individual components — a round-trip airplane ticket, car rental, accommodations, and more — can also make it clearer as to whether or not a Cyber Monday package is really a bargain worth purchasing.
In addition to customers doing their own research, experts have a few more tips to help save money when planning a trip and booking accommodations. "Our experts fired back with advice to book hotel rooms in money-saving alternate destinations that aren't too far from downtowns, or the most popular areas, of the cities," says Miranda. For example, savvy travelers can stay in the Financial District or in parts of Queens, where rates are more reasonable than staying in a hotel in Midtown, if you want to save money in New York City. Miranda says some of the best advice for anyone shopping for hotels is to take time to understand the target markets, figure out when high-demand periods are, and determine when the market usually has a fair amount of availability.

Sunday is the best day to book your stay at a hotel or resort, according to , but the best rates really are contingent upon how far in advance reservations are booked and the desired time (e.g. season, time of the week, and more). That being said, Sunday isn't the best day to book your hotel, if you're trying to reserve a room for the following Saturday — a day that, for most hotels and resorts, yields the highest average daily rate. In this case, your stay will be more expensive.
Again, customers can find good deals for a vacation package, a flight, or a hotel on Cyber Monday. The devil is in the details and savvy travelers may want to do some price comparisons before snagging what appears to be an attractive deal. And even though finding reasonable airplane tickets or hotel packages via cyber sales may be more popular in the fall, smart travelers should remain vigilant in their quest to find good deals beyond Cyber Monday and keep a close eye out for flash sales throughout the year. It's really about finding a ticket or package that's tailored to your interests rather than one that doesn't reflect the getaway you desire.
And the travel experts we talked to agree. "I think it's a bad idea to be focused on deals all the time. Deal seekers end up with middle seats, severe restrictions on changes, and reduced mileage rewards," says Clampet. "It's better to make a smart value purchase that fits in with your other travel buying choices."
Related Stories:
All products are independently selected by our writers and editors. If you buy something through our links, Oyster may earn an affiliate commission.