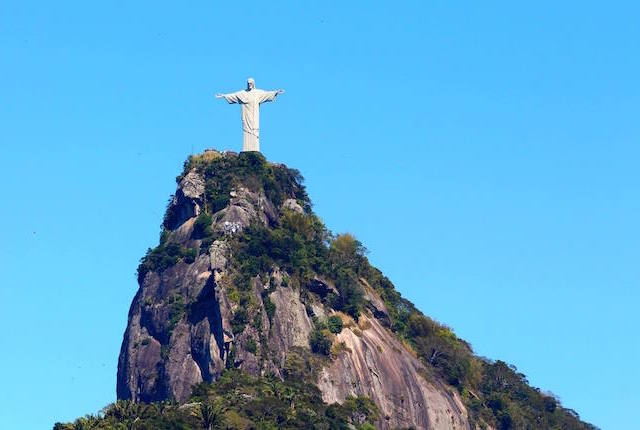 On May 20, 2016, Rio de Janeiro Olympics organizers announced that 67 percent of available tickets had been sold and a big portion of them are expected to be gone as the event draws near. But, out in the rest of the world, there are a few issues that could be steering some away from striking this Olympics off their bucket list: Zika, notoriously high crime, the country's recession (the largest in 100 years), and political turmoil and a possible coup. Plus, there are moral considerations, which include controversy over working conditions, alleged violations of children's rights, and housing demolition for Olympic infrastructure.
But it's Brazil. And it's Rio de Janeiro and the Olympics (Sochi wasn't exactly without controversy, after all). And, did we mention flights from the U.S. are really, really cheap right now?
So, if you're still debating whether or not to book those cheap round-trip flights to the games, we're here to help. We tapped Mark Hiss of travel insurance company World Nomads about the situation. After all, who better to speak on the topic than the folks who might bail you out if trouble pops up?
"There are some pretty heavy issues to be weighed this time around," Hiss says. "It's really going to be a very personal decision — there's a lot of risk/reward to factor in here."
As far as crime goes, he says, "Brazil is notorious for its crime and has been for a long time. That's nothing new, but now you have kind of a perfect storm of a recession. Five years ago, Brazil was an economic roaring engine, firing on all cylinders, and it totally crashed."
"There have been a lot of protests, they've raised taxes on everyone, and there's anger in streets. The adventurous traveler might be tempted to join in a street protest," Hiss adds. "It might make a cool Instagram to wear a Guy Fawkes mask." (Don't do that.) It doesn't help that there have been $550 million in cuts in the state security budget, though 85,000 are to be deployed to guard the events — a contingent larger than neighboring Argentina's active-duty troops.
But the really bad news, he says, isn't Zika — it's dengue. In January, during a 20-day span, 74,000 "probable" cases were reported in Brazil — up 50 percent from the same period in January last year. And, last April, 746,000 cases had been reported for the year — up 235 percent from the same span of time in 2014. The disease is much more common in the region around São Paulo, but it's not entirely reassuring that national teams are going to have to pay for mosquito screens in their lodging.
Still, there's always a silver lining. "For the adventurous traveler whose bucket list includes seeing an Olympics, your chances of being able to score tickets to see Usain Bolt or Michael Phelps are much better," Hiss says, even adding that he'd be up to go.
"I've been to Rio and loved it. I had a great time in Brazil. In any big city you gotta have your big-city game on. But my biggest fear would be mosquitoes."
His practical advice? Long sleeves, checking potted plants in hotel rooms for standing water, and making sure there are screens on the window.
It comes down to knowing what the risks are and how to protect yourself as much as you can. From there, it gets personal. Travelers who typically play it safe might save their pennies for another Olympics. But if you fancy a bit of an adventure, well, suit up with some grade-A mosquito netting and don't be that guy in the Guy Fawkes mask.
Related Stories:
All products are independently selected by our writers and editors. If you buy something through our links, Oyster may earn an affiliate commission.