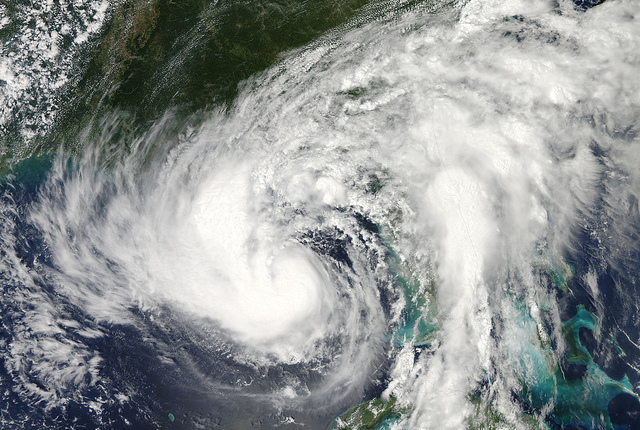 Many shy away from traveling during hurricane season, and understandably so; hurricanes at their most tame can mean non-stop rain during your would-be "fun in the sun" getaway, and at their worst can lead to forced evacuations, major destruction, and -- in extreme cases -- death. In these cases, the storms often take unpredictable turns; fortunately, while never 100-percent accurate, weather forecasting these days is quite advanced and therefore, some travelers purposefully choose the hurricane season for spending their vacation days. Why? Well, hurricane season -- in Mexico, the Caribbean, and beyond -- sees fewer tourists and drastically lower prices, as well as some pretty gnarly waves for hardcore surfers who hunt storms in order to take advantage of the swells they create.
But is it really safe to travel during hurricane season? Considering Mexico is one of the most popular destinations among our users year-round, we decided to chat with experts to find out if traveling to Mexico during its hurricane season is actually an "okay" thing to do. Here's the scoop.
When is Mexico's hurricane season?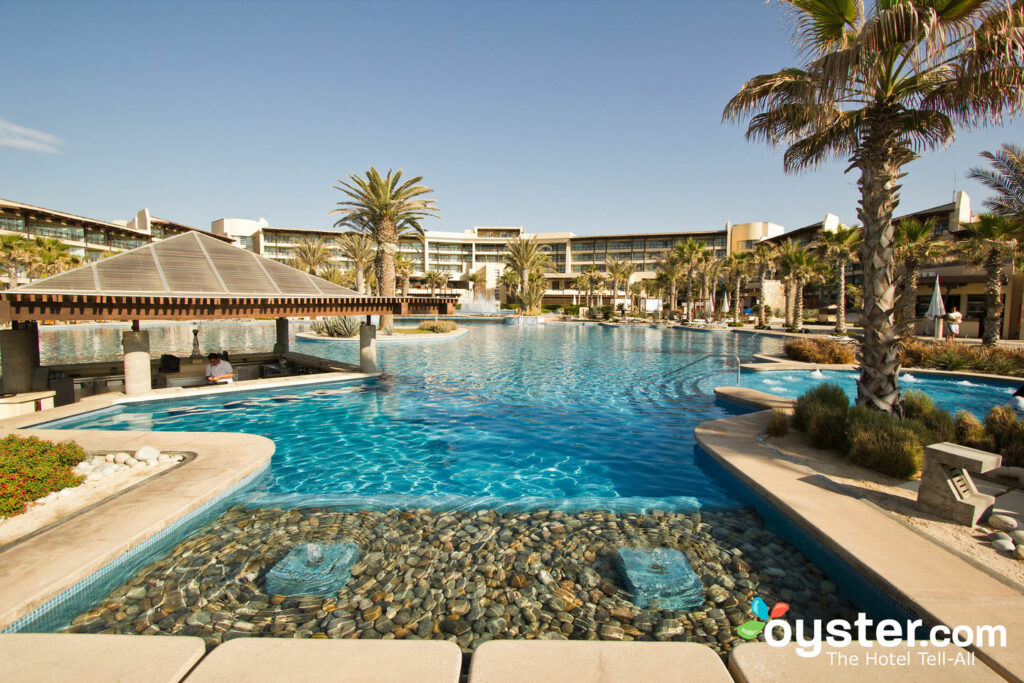 Mexico's hurricane season runs from June 1 to November 30, but the country is at its highest risk of strong storms from August through October. For example, Category-4 Hurricane Odile hit Los Cabos in late September 2014 and Hurricane Patricia caused similar destruction in Puerto Vallarta in October of last year.
As Jason Meyers, a storm shield meteorologist, advised us, "If you want to avoid tropical storms all together, travel there in the colder months of December through March, or go very early or late in the hurricane season, like in November or June. April and May are also outside of hurricane season."
Are some destinations in Mexico better protected from storms and hurricanes than others?
Most experts are quick to state that playing an "odds" game during Mexico's hurricane season is a risky one. "Every mile of the coast of Mexico is vulnerable to a hurricane," Dennis Feltgen, a meteorologist at the National Hurricane Center in Miami, told Oyster.com. "It only takes one hurricane hitting your location to make it a bad year."
Of course, if you're not set on a beach location, inland areas such as Mexico City rarely see hurricanes of any magnitude. In fact, the capital is often a relocation destination during hurricanes. And while destinations along the Yucatan Peninsula often see a large number of the country's hurricanes, Kerry Emanuel, Professor of Atmospheric Science at the Massachusetts Institute of Technology, explained to us that "the probability of a strike decreases from north to south. Cancun has had, and will have, violent hurricanes." So travelers may consider destinations south of it, such as Tulum. However, we should note that Professor Emanuel gave Belize, significantly further south of Cancun than Tulum, as his example of a viable alternative, saying "Hurricanes do occur in Belize, but are somewhat less likely there. The west side of the Yucatan has quite a few storms, but almost all of these have been weakened by their passage across the peninsula."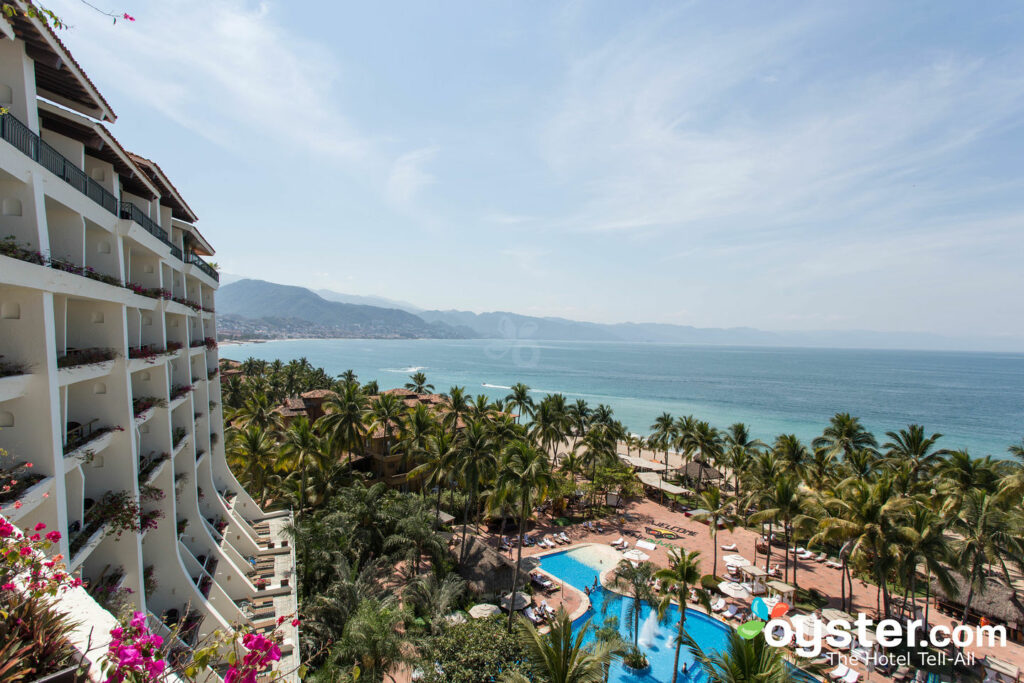 So yes, we'd be remiss to adamantly state that one coastal area of Mexico is guaranteed to be safer than another, but there are geographical factors you can look for that generally point to a destination being relatively well-protected. For example, Jeremy Rolph, a forecast consultant and meteorologist for who also acts as an assistant in research at the , explained to us that storms generally don't form in areas along the equator, and bays provide natural protection.
Additionally, both Meyers and Emanuel agreed that Mexico's Pacific Coast is often a better bet — if you're going to bet, that is. "Almost all hurricanes that form off Mexico's Pacific coast travel westward, out to sea, and do not affect Mexico, but unfortunately there are exceptions, Patricia being a case in point," Emanuel said. "In general, the risk is higher along Mexico's Atlantic seaboard than its Pacific." Popular Pacific Coast destinations in Mexico include Puerto Vallarta (which is also protected by a bay) and San Jose del Cabo.
How will the 2016 hurricane season be different?
Meyers confirmed that the Pacific Coast is less likely to be hit by a hurricane, particularly this season, saying, "If we're playing the probabilities game, you'd be better off on the Pacific Coast this year since the Atlantic hurricane season is expected to be more active than the Pacific hurricane season thanks to the weakening El Niño and strengthening La Niña." Unfortunately, though, the 2016 hurricane season is looking particularly threatening for both coasts. According to Crown Weather Services, this season will be significantly stormier than last; in fact, they're predicting that it will be the most active since 2012. Accuweather.com reports that the steepest increase in storms will occur between August 20 and September 11 this year.
What are the best ways to prepare for a visit to Mexico during hurricane season?
Although the numbers were much lower compared to those of the high season, hundreds of thousands of tourists still visited Mexico in 2015's hurricane season. In fact, the number of visitors in June and July (the beginning of hurricane season) was substantially higher than the number of those who visited in April and May. So for tourists who would still like to travel to Mexico now through November, there are some things you can do to be better prepared.
First, there's the obvious: track the weather before your departure, and listen to local weather channels and authorities. Basically, if you're advised not to travel, don't. It's always better to be safe than sorry. You can also buy travel insurance for some peace of mind. "You can't get travel insurance for a hurricane after it's been declared," Phil Sylvester, Travel Insights Editor at World Nomads, explained. "So the number one tip for vacationing in hurricane season is to check the weather and don't make any bookings or payments if there's a named hurricane active in the region of your destination." Once your destination is considered hurricane-free, though, it's wise to purchase travel insurance immediately. As Sylvester says, "Protect your investment if another hurricane should pop up suddenly."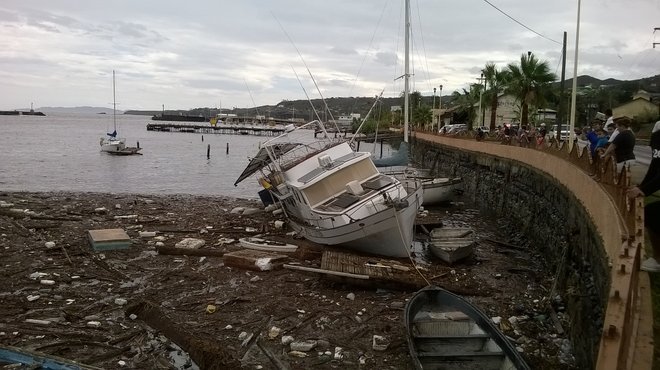 Fortunately, travel insurance not only protects you if you have to cancel because of a hurricane at home, but also aids in getting your money back if a hurricane hits your destination — whether you've arrived yet or not. As Sylvester outlined, tourists with travel insurance have the following perks:
You can cancel your trip and get your money back if your airline or cruise line declares a "cessation of carrier service" lasting at least 24 hours.
If your travel plans are delayed for at least six hours due to a storm, you can be reimbursed for expenses that arise as a result, such as hotel rooms and meals.
Once you've reached your destination, if a storm makes your accommodations uninhabitable, you can cancel and get your money back for prepaid expenses.
You can also get back up to $25,000 if you need to evacuate the destination based on a recommendation from local authorities or the U.S. State Department.
What are some beachy alternatives that might be better protected from hurricanes than Mexico?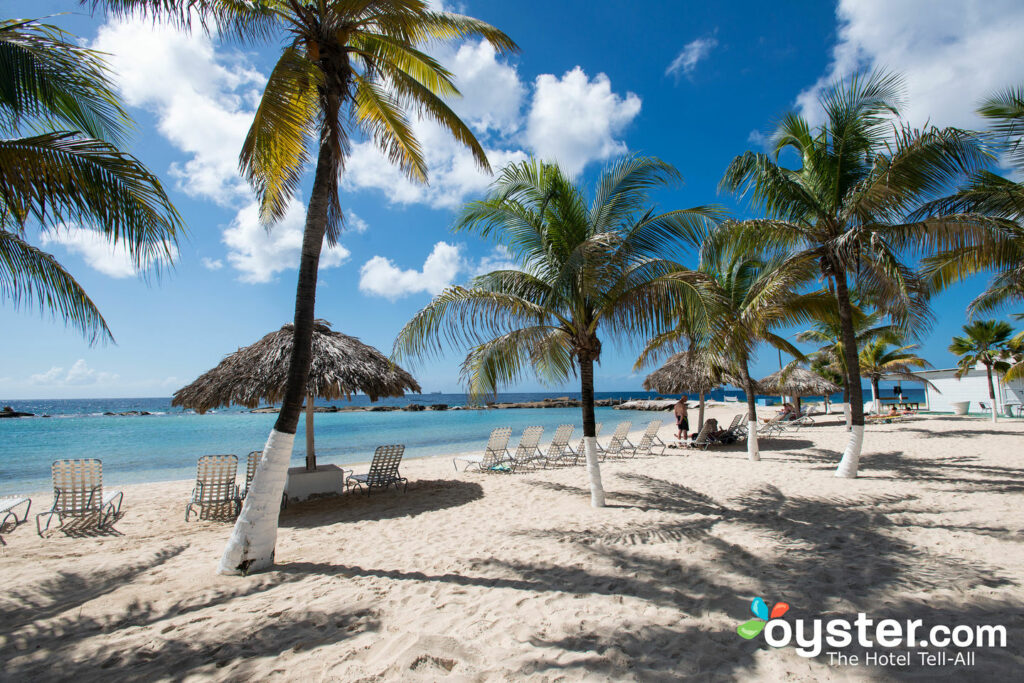 As mentioned earlier, Belize is generally less likely to see hurricanes than many coastal parts of Mexico. A small country in Central America that shares a border with Mexico and Guatemala, Belize is known for its lush rainforests and Mayan ruins.
And while many countries in the Caribbean have hurricanes pass through annually, "the far south Caribbean, like Barbados, Curacao, and Aruba, have very infrequent storms," Emanuel says.
Planning a trip to Mexico? Here are some of our favorite spots:
The Royal Hideaway is a member of exclusive hospitality consortium Leading Hotels of the World, and as such is one of the most luxurious properties in the area. It features upscale rooms with high-end amenities, a full-service spa with great treatments, several pools, and the best food around.
Dreams Tulum Resort & Spa is a four-pearl, all-inclusive property located on a quiet stretch of white sand, just a 15-minute drive north of Tulum. This 432-room resort feels estate-like, thanks to its colonial style and upscale landscaping. This resort draws families with kids, couples, and groups of friends with its array of features, including two pools, a kids' club with active programming, and a jungle-set holistic spa.
Located on the Riviera Maya, south of Cancun, the 412-room Secrets Maroma Beach Riviera Cancun is a romantic, adults-only all-inclusive resort, set on a private white-sand beach lined with sunbeds, cabanas, and palapas. A stunning destination-style spa offers couples' treatments in private outdoor cabanas on the beach. Rooms are large and tasteful, with four-poster canopy beds, separate sitting areas, and private balconies; ground floor rooms are swim-up suites.
Let's face it, as the years go by, hurricane season is truly getting worse by leaving devastating damage to affected areas. Likely to be the result of global warming, the damage we have done to this world will consistently show itself in worsening environmental issues such as natural disasters unless we need to do something about it, even if it's by starting small. Mama Kuleana is a natural reef safe sunscreen that cares about the world as much as we should. Featuring only pronounceable ingredients, it's the perfect option to both beat the sun and save the world.
Watch: 5 Caribbean Islands That Are (Almost) Hurricane-Free
Related Links:
All products are independently selected by our writers and editors. If you buy something through our links, Oyster may earn an affiliate commission.