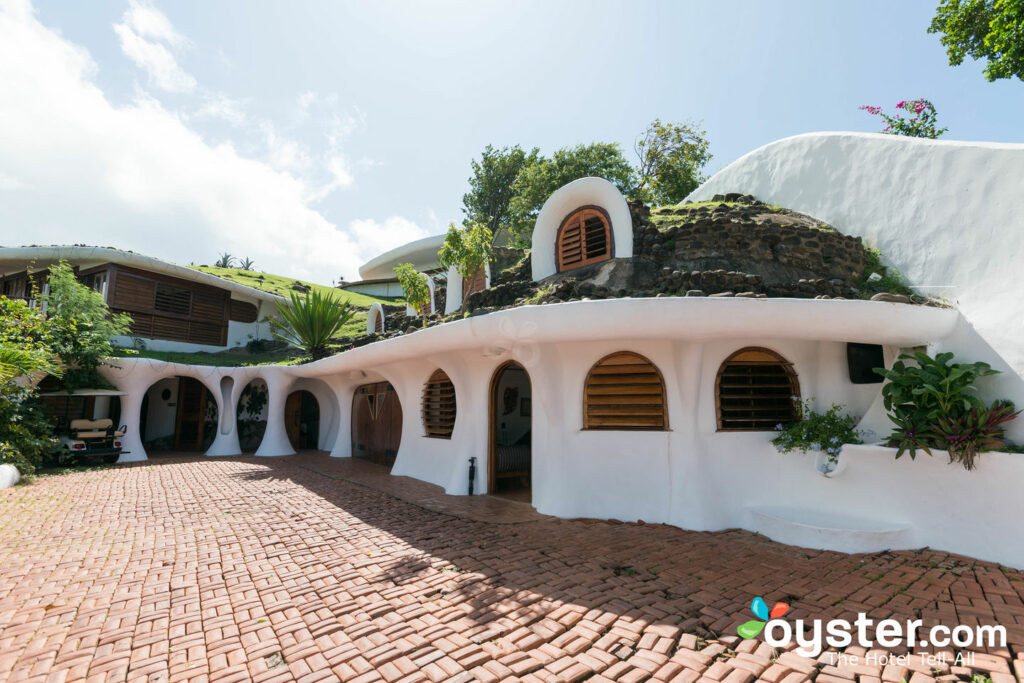 Mount Hartman Bay Estate is a unique, 11-room luxury boutique hotel in Grenada, with truly eye-catching undulating design. We've seen plenty of avant-garde hotel architecture in our travels, but this hotel is up there with among the strangest we've seen. It reminds us a whole lot of a Hobbit hole from "Lord of the Rings." Sleeping in a Hobbit hole is a fantasy for many, and this hotel may be as close as you can get. And unlike the Hobbit holes in the Shire, this property faces the turquoise blue waters of the Caribbean.
Take a photo tour of the Hobbit-hole-meets-hotel below >>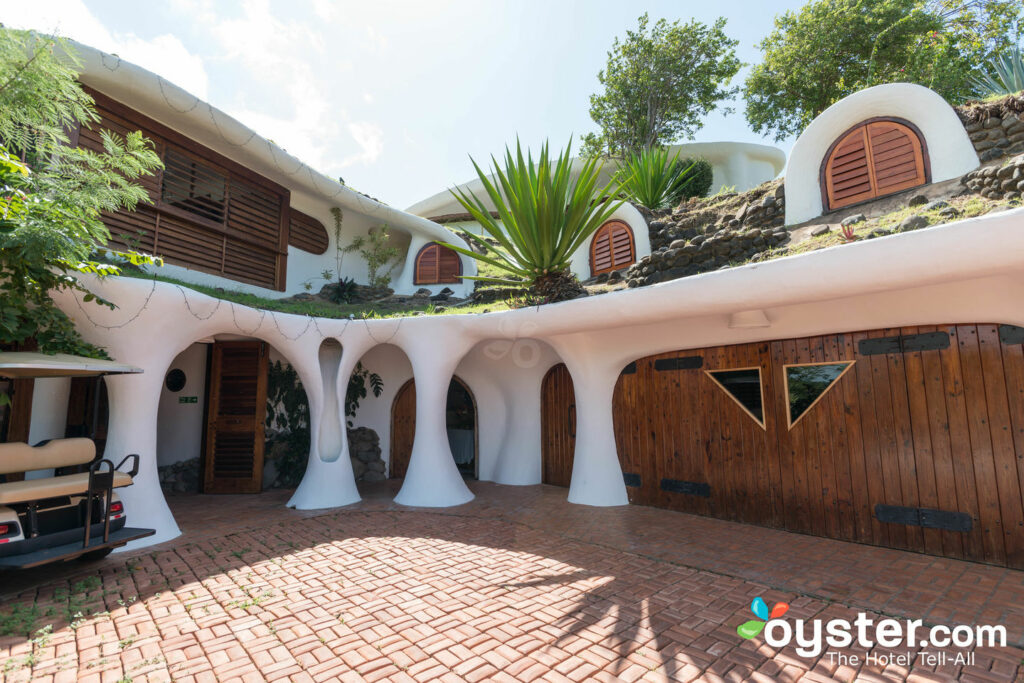 Some elements, like the triangular windows, look more space-age than Middle Earth.
If the Hobbits had this view, they really would never leave the Shire.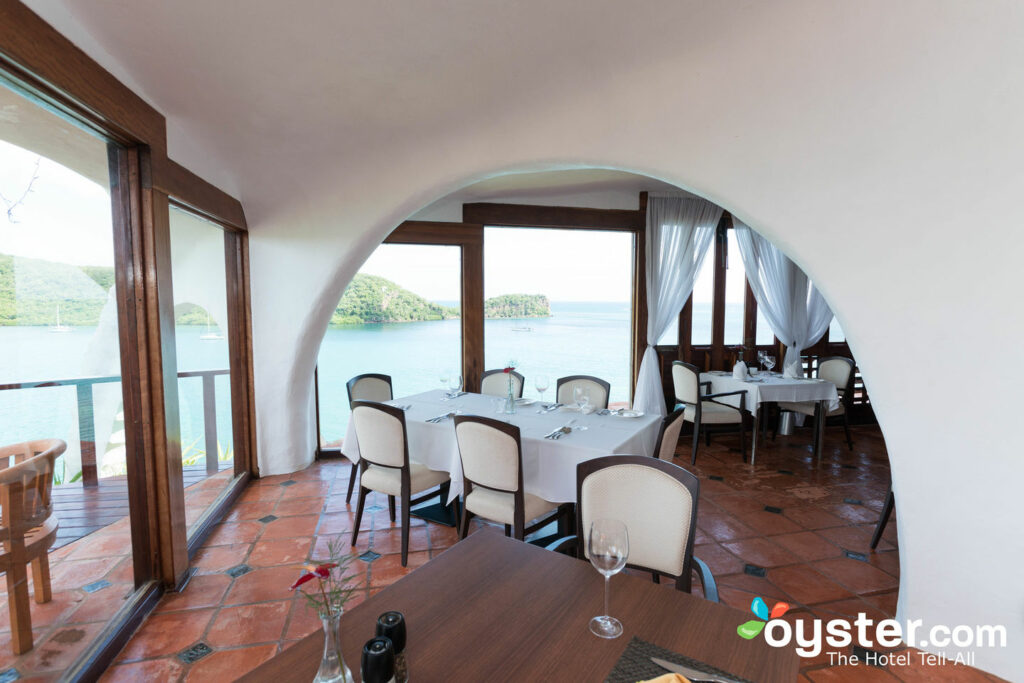 Since Hobbits love to eat, they'd probably spend a lot of time eating in this space — aptly called The Cave restaurant.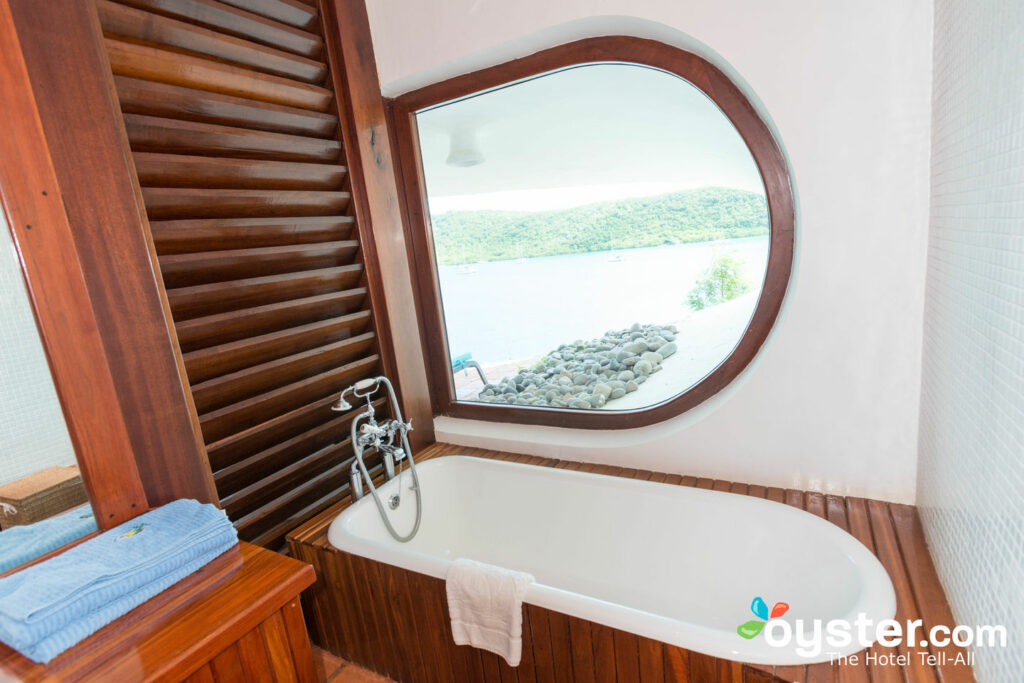 Hobbits take their time doing most things, including bathing — and we bet we'd spend a fair amount of time in this tub ourselves.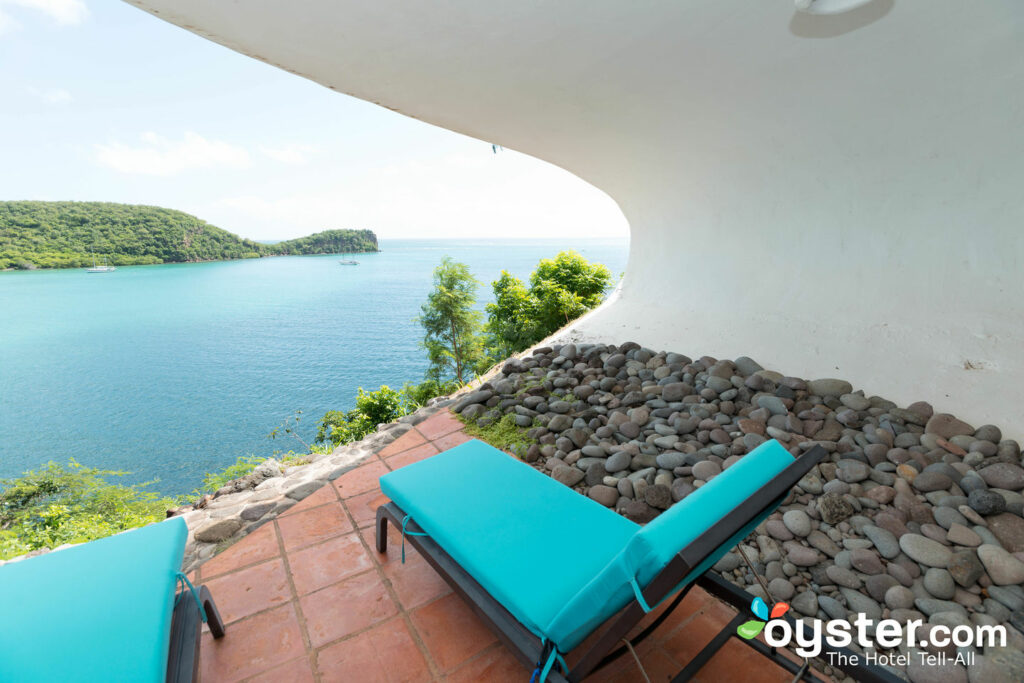 We'd also probably spend a lot of time hiding out here.
What do you think — is this intimate Caribbean escape fit for Hobbits, or has the time come for the dominion of Men? Let us know in the comments section below!
Or to help you decide, SEE MORE PHOTOS OF MOUNT HARTMAN BAY ESTATE HERE >>