There's something so cozy about watching a movie, both solo and with a crew. If you don't want to hole up in your room with pay-per-view while on vacation, there are many hotels where you can still catch a flick without leaving the property. Some hotels offer movie nights for their guests -- whether it's curled up on a comfy couch indoors or outside lounging by the pool -- giving vacationers a chance to unwind in front of a big screen. Many are geared toward little ones so that parents can enjoy some alone time, while others are a chance for travelers to meet and participate in activities together. No matter if you're away on business or having a family vacation, grab some popcorn, sit back, relax, and watch the show. We definitely give the following 10 hotels two thumbs up!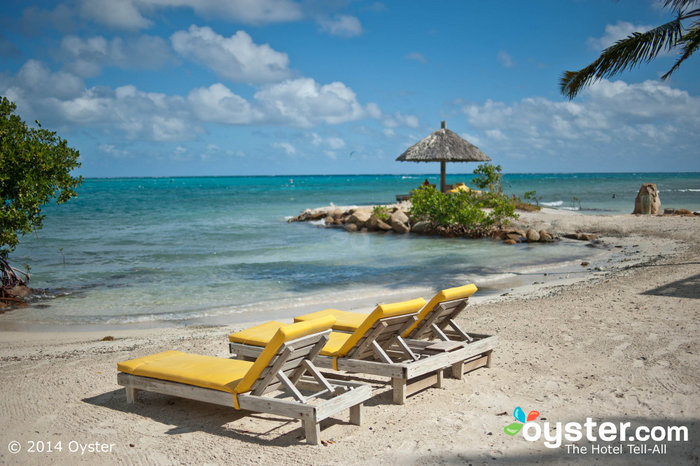 The Bitter End Yacht Club, snuggled into a steep hill on the scenic North Sound, is a relaxed, family-friendly resort. The tech-free rooms (no TVs or Wi-Fi here) feature stunning views from the balconies, and the sliding doors allows breezes to sweep through; some rooms do not have air-conditioning but most guests find they don't miss it. While some rooms could use renovations, guests are here for the white-sand beaches that offer plenty of water sports and relatively calm waters. Although popular among couples, the hotel also caters toward families; each night two movies are screened at The Sand Palace, next to the lobby. The movies are all rated G, PG, or PG-13 and popcorn is provided. Adults may want to send their kids to watch the movie while they enjoy a meal at the Clubhouse Grille next door.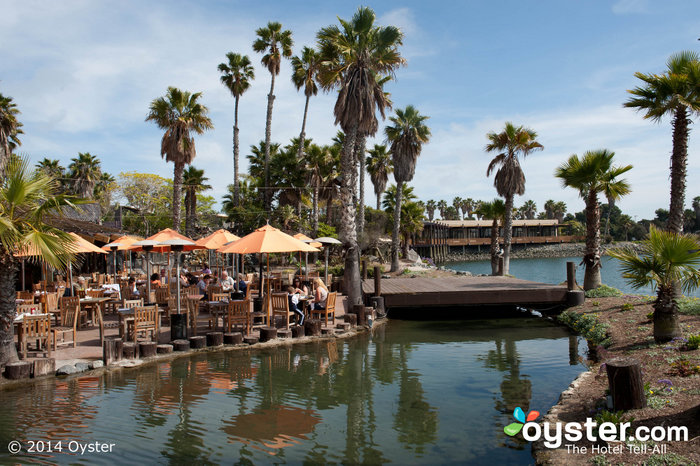 This 462-room property near Sea World has sprawling, 44-acre grounds on a private island, activities galore (tennis, a putting green, water sports, basketball), five pools, a mile-long beach, bonfire pits, and a spa. The Paradise Point Resort and Spa is definitely geared towards families with kids; the Children's Club, which costs a fee, provides entertainment in the form of arts and crafts, pool games, bike rides, and more. While there are movie nights for kids throughout the year, during the summer the hotel hosts Dive-In Movie nights. From July to Labor Day (so head there this weekend!), Saturday nights include film favorites projected on a big screen by the pool so both adults and kids can watch from a lounge chair or a float.
The quaint Bushmills Inn in Antrim is quintessentially Irish in every respect: There are fireplaces burning peat or wood throughout the property, a fantastic restaurant serving locally-sourced cuisine, Irish music performed certain nights at the Gas Bar (which is lit by traditional gaslight), and 41 cozy, cottage-style rooms. The inn has a rich history dating back to 1608, when a coach house and stables stood there, and the actual main inn building dates to the 1820s; the historic character has been carefully and thoughtfully preserved throughout. In addition to a library behind a hidden door, the hotel boasts a theater with Thursday night movie screenings. The Still Room Theater has 30 deluxe suede armchairs (with drink holders) and a high definition projector; for a fee, guests can watch a movie with a main course, dessert — and popcorn, of course. In September, they'll be showing Captain America- A Winter Soldier and The Amazing Spiderman 2. For the private screenings, no children under 18 are allowed.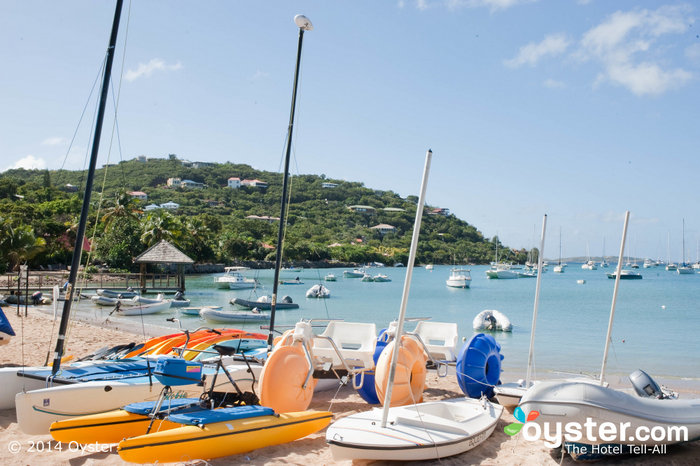 Arguably the best family resort in the U.S. Virgin Islands, the 175-room Westin has a huge pool, fun beach with trampolines, great kids' camp, and kitchen-equipped villas in addition to its standard rooms. Save the occasional (misguided) honeymooners, guests at the Westin consist mainly of families. As such, most of the activities — iguana feedings, aqua-trampolines, sandcastle contests — are targeted toward children. In addition to movies shown in the movie room, there are classic films shown by the pool so guests can watch a flick while they take a dip.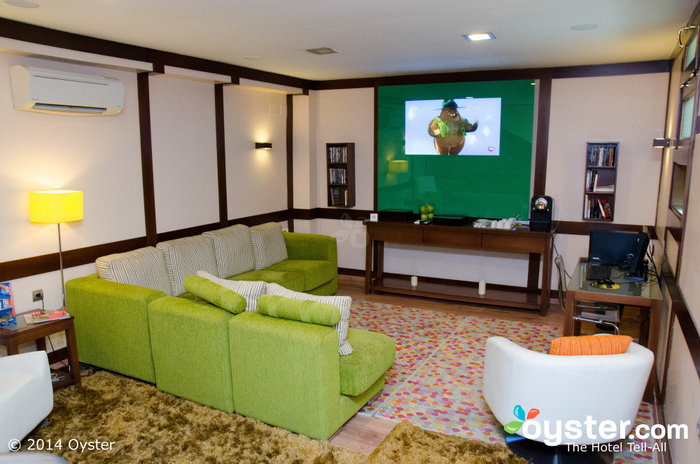 The Suites Gran Via 44 is a charming boutique and vacation apartment complex in Granada, located a short walk from the city's top attractions. The 21 rooms are mini-apartments or suites, with modern kitchens and spacious living/dining areas. Although, there's no restaurant or bar, the property provides a warm and welcoming atmosphere. The staff is friendly and there is a pretty, colorful lounge with a TV and coffee that both kids and adults can make use of. The bright and homey Easy Room also plays host to a snack and movie night for kids at least once a week.
Despite a pesky resort fee, this upper-middle-range property offers a solid value, thanks in part to a long list of freebies –- including shuttle service, parking, Wi-Fi, and poolside activities. The overall vibe is tranquil, and the hotel caters to both families and business travelers with its upscale condo units (complete with fully stocked kitchens) and modern meeting spaces. The orange-and-white checkered pool complex is massive and thus a great spot for the poolside movies on Friday nights. In true Floridian style, the family-friendly flicks are shown outside so guests don't have to get out of the pool.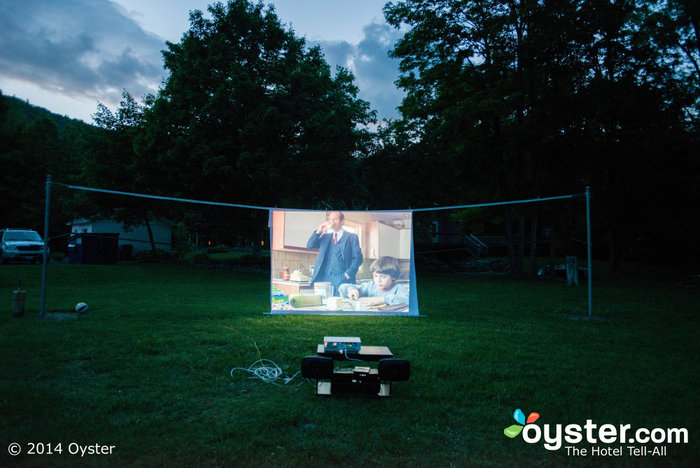 With no TVs, spotty cell service in the area, and a location surrounded by nature (but within walking distance of restaurants and shops), The Graham & Co. lets guests get away from it all. It is relaxing, clean, and simple, with rooms of varying sizes (some have kitchens) featuring Tivoli radios with iPod hookups, reclaimed wood furniture, and large comfy bean bags — but little else. A small pool with mountains views, a large lawn with a fire pit, a volleyball net, hammocks, and a covered lounge with games and music are all wonderful, camping-like features. The volleyball net also doubles as a projection screen holder for movie nights on the grass; guests come out to socialize surrounded by mountains and next to a cozy, roaring fire. The hotel has screened E.T. The Extra-Terrestrial and Jurassic Park in the past.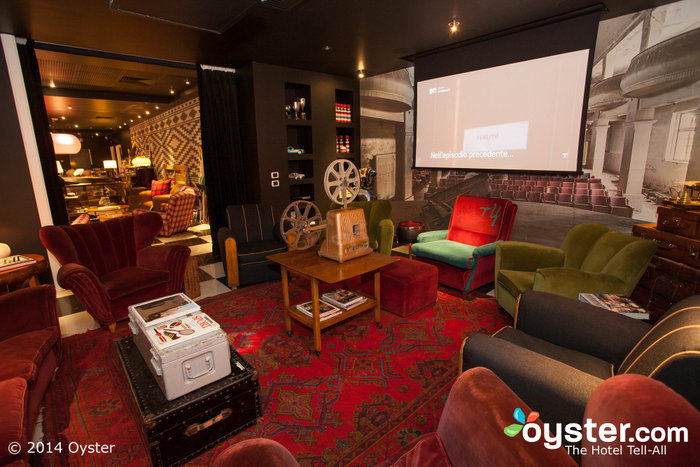 The Yard Suite & Dependance is a 24-room intimate boutique uniquely designed with a '30s deco theme. Conveniently located next to a metro station (the center of Milan is 20 minutes away), this artistic hotel has a fascinating collection of objects on display — chairs at check-in are vintage barber chairs. There is an inviting bar on-site and the stylish lobby design is interesting — but may appeal more to younger travelers as the well-curated decor looks like it could have come from a flea market: Black-and-white checkered floors are topped with vintage rugs and fun curios include a Superman statue and vintage busts of half-dressed models. Each guest room has a sports theme such as boxing or horseback riding, with a design style to match. The cinema room off the lobby shows projector-style movies at night and guests can cozy up in the overstuffed armchairs.
This 422-room time-share hotel at the southern end of bustling Kaanapali Beach has large rooms, suites with full kitchens, a modern gym, and a myriad of family-friendly features. In addition to a game room and snorkeling — surrounded by turtles, there's a room for movie nights on Mondays. The room, with no windows and dated green carpet, isn't much to look at, but it's sure to keep the kids busy for a solid 90 minutes.
As a part of Holiday Inn's long-stay accommodation concept, the Staybridge Suites London-Stratford City, located in the Westfield Stratford City Shopping Center, offers studios and one-bedroom suites — as well as fantastic views of Olympic Park. It is within walking distance of the Stratford Tube, meaning easy access to central London. Off the lobby is The Den, a large room with various earth-tone seating arrangements; once a week there's a movie night in the space. The hotel also holds evening receptions with free snacks, encouraging solo travelers to mingle with other guests.
To learn more about Lara Grant, visit her on Google+
RELATED LINKS: