Both Jamaica and Mexico have been under the spotlight recently in regards to safety. An uptick in crime in parts of both destinations has triggered travel advisories warning tourists who are planning to visit. However, exercise a sensible degree of caution and keep away from no-go areas, and either country can still offer a safe vacation filled with natural beauty, tasty cuisine, and fun-filled activities. But which one should you choose? We looked at nightlife, food, safety, beaches, and more in both Jamaica and Mexico to help you decide which is a better vacation spot for you.
Beaches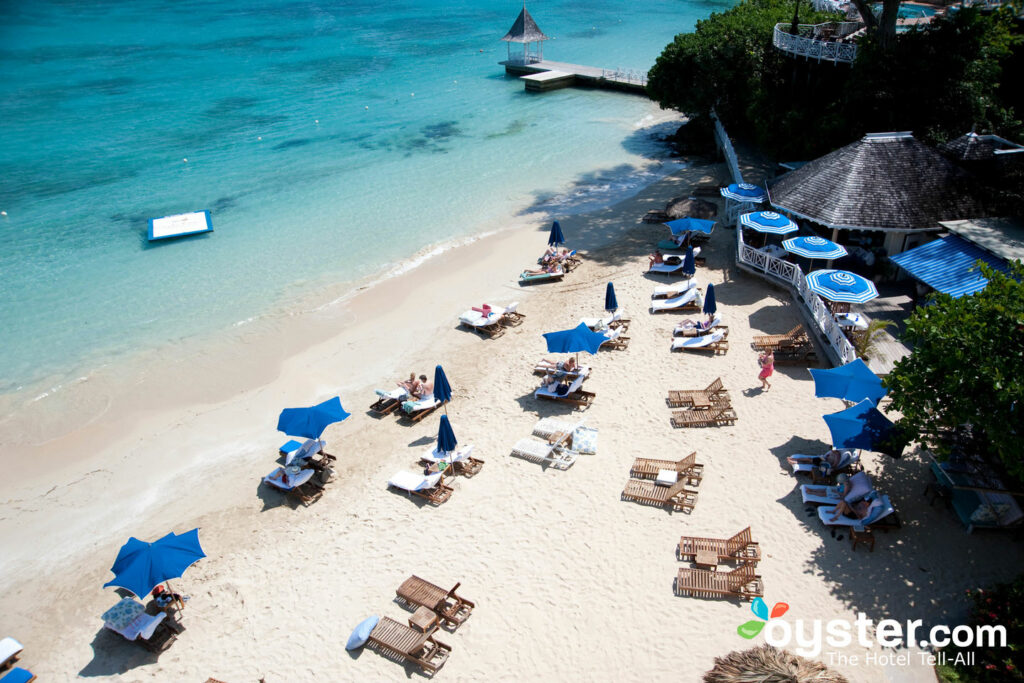 In terms of size, Jamaica is a mere blip in the ocean compared to the vast enormity of Mexico and its thousands of miles of varied coastline. However, Jamaica, surrounded on all sides by the Caribbean, well out-punches its weight when it comes to gorgeous beaches, with that quintessentially laid-back Caribbean vibe.
Mexico: Stretching from the U.S. border down to Guatemala, the west and southern edge of Mexico is a vast swath of coastline with plenty to explore. These Pacific beaches tend towards dramatic and sweeping bays with yellow sand and often powerful swells that can make swimming perilous but bring excellent surfing opportunities. But it's Mexico's Caribbean beaches that really steal the show, with powder-white coral sand and clear waters, from the mega-resort hot spot of Cancun to the jewel of the Riviera Maya, Tulum.
Jamaica: With waves gently lapping the soft, white sand, Jamaica's beaches certainly fit the postcard-perfect image of a relaxing Caribbean vacation. For an unspoiled experience, head to the more remote southern coast. Treasure Beach, for example, offers peaceful stretches of sand away from the crowds. For that Jamaican vibe, the super-scenic Reggae Beach on the north coast stays true to its name, with regular jam sessions from local musicians. On Jamaica's western tip, the popular Seven Mile Beach in Negril is the island's longest stretch of sand and — despite its popularity — retains a laid-back, free-spirited vibe complete with nude sunbathing sections.
Food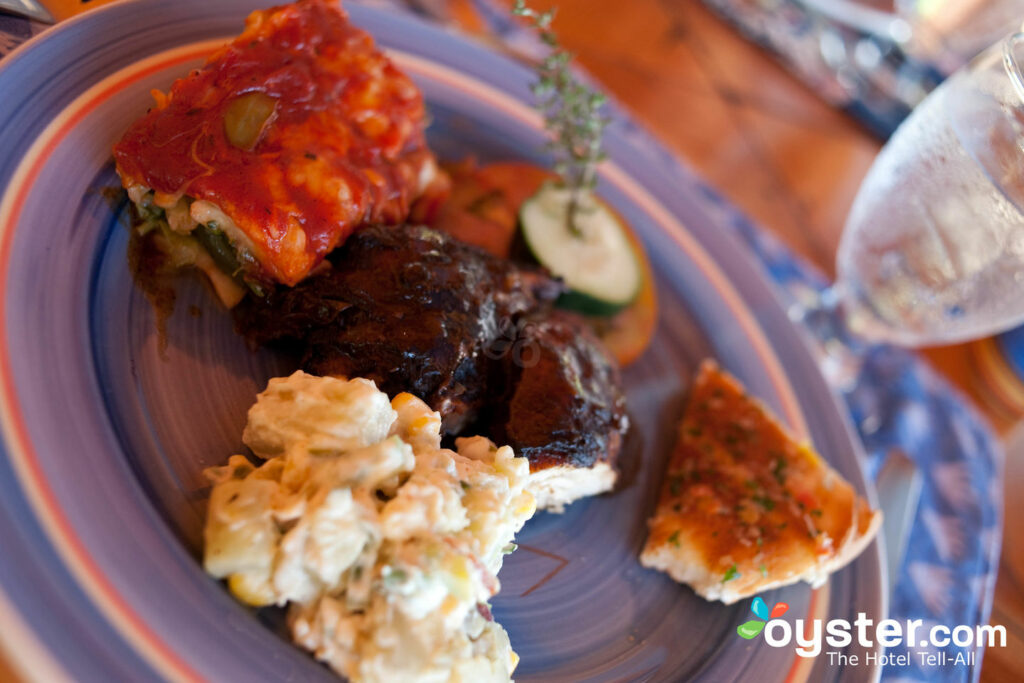 When it comes to global cuisine, Mexican food is tough to beat. After all, who can resist an enchilada smothered with spicy mole, or shrimp tacos topped with smoky chipotle sauce? That said, Jamaica is certainly no slouch in the kitchen, especially thanks to its wonderfully fiery jerk sauce.
Mexico: Mexican fare was the first cuisine to receive status by UNESCO as an Intangible Cultural Heritage of Humanity. Nowadays, you can find decent Mexican food in most of the popular resorts, and some world-class dining in Mexico City, but foodies looking for the real deal should head to the country's gastronomic capital, Oaxaca (both the name of the state and city). Oaxacan food is recognizably Mexican, but with a depth and uniqueness that is the worth the trip alone. Just be prepared to ingest an insect or two.
Jamaica: There is something undeniably irresistible about the smell of barbecue wafting on the sea breeze. Combine that with the heady aroma of the island's signature dish of jerk chicken, and you'll soon be salivating on your beach towel. But it's not just about the jerk — Jamaican patties, curried goat, and saltfish fritters are all waiting to be washed down with a cold glass of Jamaican Guinness Punch. Alternatively, you are rarely far away from a chilled bottle of Red Stripe, the island's best-known beer.
Safety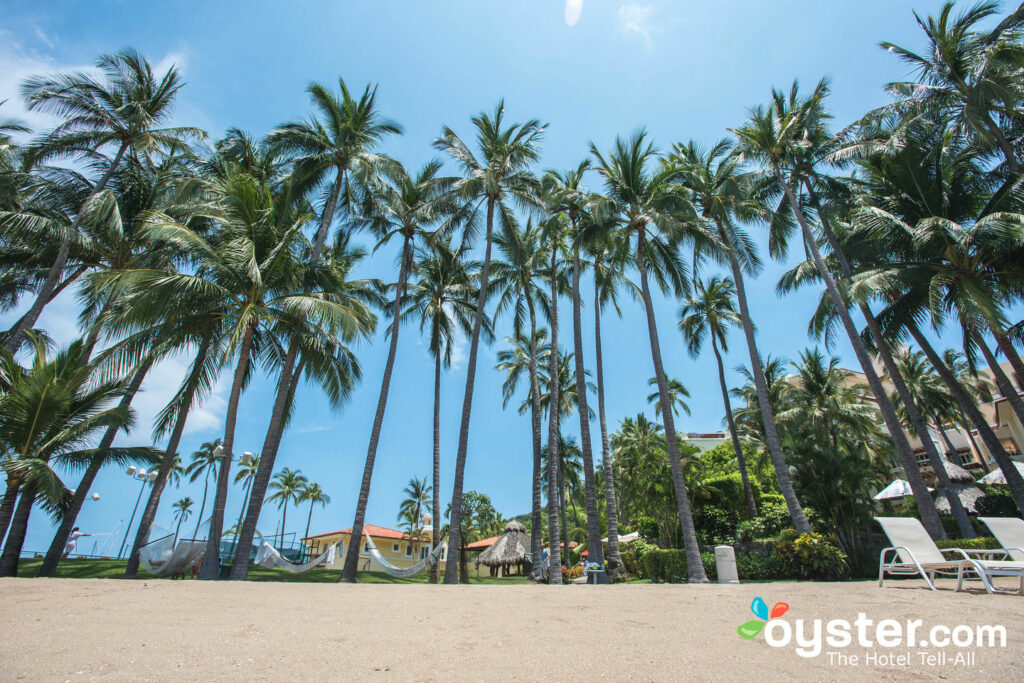 Both destinations have been subject to increased warnings, with areas previously considered safe for travelers now deemed potentially dicey. However, sticking to resorts and following common precautions will minimize risk. U.S. citizens can also sign up for the Smart Traveler Enrollment Program (STEP) to receive up-to-date information from the State Department about safety conditions in your destination.
Mexico: While parts of the Mexican interior have always been potentially dangerous for travelers, the coastal resorts have generally been a haven for tourists — that is, until recently. Last August, the State Department updated its official travel warning, adding stricter advisories for Quintana Roo — a region that includes Cancun, Playa del Carmen, and Tulum — as well as Baja California Sur, including Cabo San Lucas. This update was largely due to an increase in crime, including homicide, kidnapping, and robbery. The warning remains at a level 2 (of 4), meaning visitors are advised to exercise increased caution. However, the states of Colima, Guerrero, Michoacan, Sinaloa, and Tamaulipas are considered no-go areas, according to the U.S. State Department, due to cartel violence. These states received a level 4 "do not travel" advisory.
Jamaica: It's a similar state of affairs in Jamaica, with recent government warnings focused on violent crime in certain parts of the country, including St. James Parish (where Montego Bay is located) and sections of St. Catherine Parish. The Jamaican government even declared a state of emergency in some areas, with mandatory curfews. Tourists are also advised not to leave their resorts. That said, other regions, including the popular town of Negril, are not affected and Jamaican officials insist that the country is safe for tourists.
Weather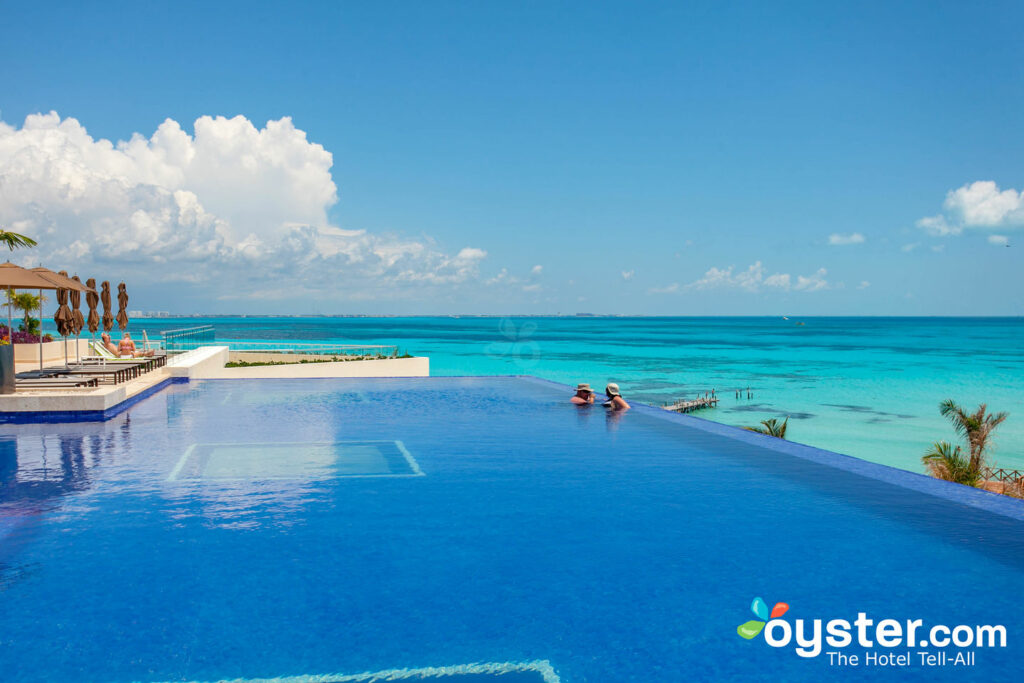 With Jamaica situated on the same latitude as much of Mexico, it's no surprise that the climate in both destinations is very similar. While you can rely on balmy temperatures for most of the year, both places are prone to heavy seasonal rainfall and hurricanes, with the Caribbean island particularly vulnerable to inclement weather.
Mexico: Seasonal variations are relatively small in Mexico. The highest temperatures in most of the coastal resorts average around 80 degrees Fahrenheit in May and June, and lows hover around 70 degrees in January. Expect rainfall in many parts of the country around September (especially the Caribbean, which is also prone to hurricanes). Mexico City's high altitude, however, makes for a cooler climate over the winter months.
Jamaica: Much like in Mexico, the average temperature in Jamaica hovers around 80 degrees, though it feels much hotter from June through August when temps soar over 90 degrees. Jamaica has two rainy seasons — the first in May and the second from October to November. That said, the amount of rainfall depends on where you are on the island — the east generally gets the brunt of it, while the south and southwest remain relatively dry. Beware of hurricane season, which occurs from June to November.
Activities
There's also little to separate the two destinations when it comes to activity offerings. In addition to a multitude of water sports available from the coastal resorts, travelers can head inland to explore the rainforest, mountains, and rivers. Jamaica is more compact, making activities more accessible. On the other hand, Mexico is larger in size and can feel a bit more daunting to tackle.
Mexico: Mexico's vast and varied landscape offers plenty of things to see and do. Expect outstanding scuba diving here, thanks to one of the longest coral reefs in the world. Plus, spectacular Mayan ruins are nestled among lush mountainous jungles, brimming with exotic wildlife and numerous hiking trails. The Pacific Coast is home to some world-class surfing, as well as windsurfing. Head to Puerto Escondido's Zicatela Beach for an ideal formation of tubular waves.
Jamaica: Easily accessible from the capital of Kingston, the Blue Mountain Peak provides a myriad of hiking and biking tours through some spectacular natural scenery. Other highlights include horseback riding along empty beaches, exploring waterfalls and rainforests, and visiting the beautiful Blue Lagoon. You can also count on some fabulous scuba diving, as well as some impressive surfing spots.
Nightlife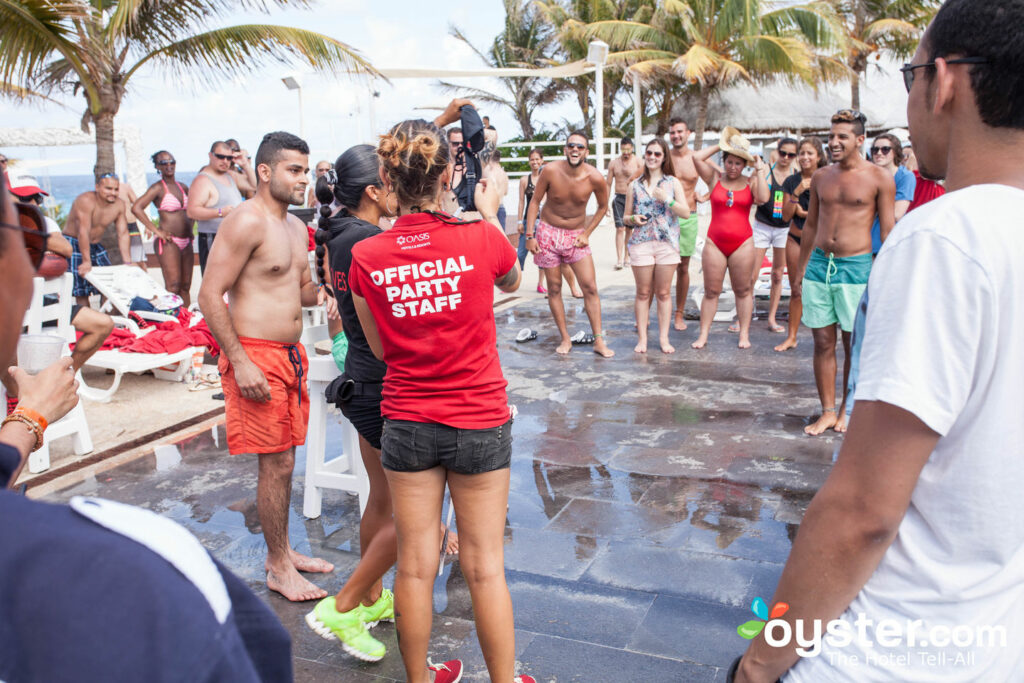 Jamaica and Mexico offer different vibes when the sun goes down. In Jamaica, visitors will encounter chilled-out, reggae-infused evenings, and in Mexico, prepare for tequila-fueled mayhem.
Mexico: Many spring breakers head to Mexico, and in particular, Cancun. That's because the country offers a lively nightlife scene, complete with foam parties, wet T-shirt contests, and all-you-can-drink bars. On the other side of the country, Cabo San Lucas offers a similar set-up, with biker bars and all-night clubbing. Want to party with the locals? Head to Mexico City, where you'll find hip party hot spots that are no longer limited to the Zona Rosa neighborhood.
Jamaica: Unsurprisingly, most of Jamaica's laid-back nightlife involves kicking back at a beach bar with a rum-based cocktail while taking in the mellow reggae beats. But that doesn't mean things don't get lively after dark — at Rick's Cafe, drinks are served from bathtubs, crowds are entertained by diving shows, and live music continues well into the night.
Our Favorite Hotels
Mexico: Hotel Riu Palace Riviera Maya
Set in the Playacar district of Playa del Carmen, the Riu Palace Riviera Maya is an upscale, 400-room all-inclusive resort set on a pristine section of beach. It's got all the glitz and glamor of a Las Vegas casino hotel, combined with a hacienda-style architecture and massive gardens. There are numerous restaurants on-site, a massive main pool, kid's pool and kids' club, and plenty of daily entertainment — not to mention a spa, gym, and loungers everywhere.
Jamaica: Secrets Wild Orchid Montego Bay
The sprawling Secrets Wild Orchid is one of the more luxurious adult-only all-inclusive resorts in Montego Bay, and has a laundry list of property features, including 10 restaurants and cafes and eight bars, and a host of activities: a theater, a spa, a water sports and dive center, a shopping center, and a casino.
For a fashionable, sustainable swimwear option, bring along a Reformation two-piece on your Caribbean trip.
You'll Also Like: