Disney's "The Jungle Book" premieres next week, so we're all ready for an adventure -- and not just to the movie theater. The classic tale entices readers with dangerous, thrilling wildlife encounters amidst a remote jungle setting, and so -- considering our love of travel -- we can't wait to get inspired by the film and head back into the wild. From secluded stays in Costa Rica, to untouched natural getaways in Thailand, here are 11 retreats perfect for a jungle vacation.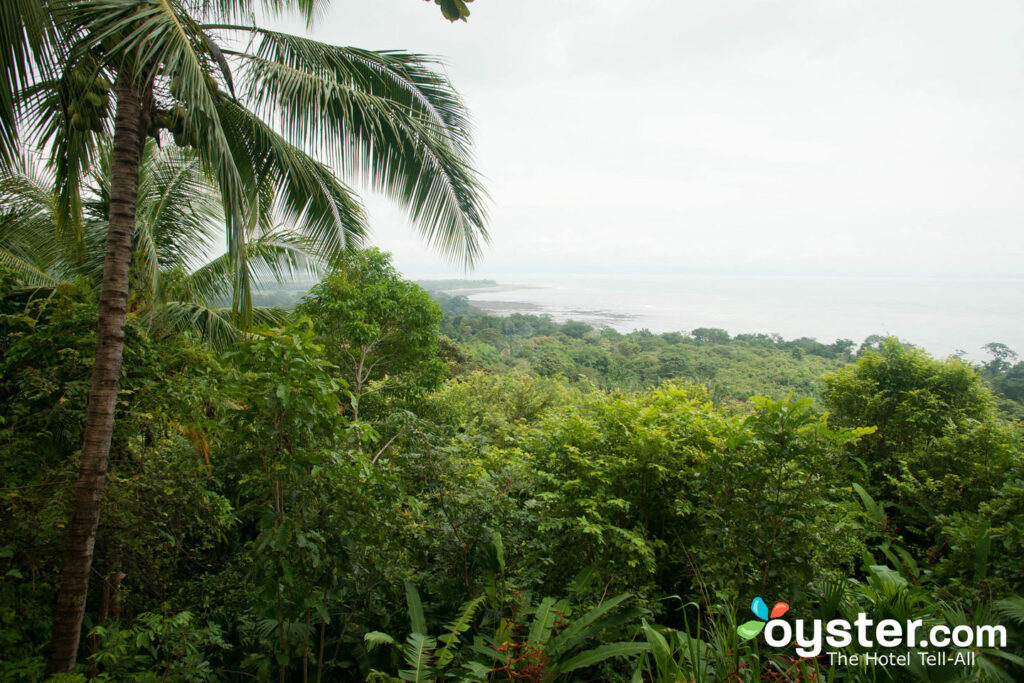 Lapa Rios, located in the remote coastal rainforests of the Osa Peninsula, is Costa Rica's original luxury eco lodge. This is the opposite of a Cancun-style beach resort — guests come to the upscale Lapa Rios to enjoy the spectacular surroundings, learn about sustainable tourism, and re-connect with nature. The 17-bungalow lodge sits amid 1,000 acres of rainforest filled with wildlife, but it's far from a no-frills jungle camp. There are many comforts here, including a pool overlooking the ocean, a splendid restaurant serving sumptuous cuisine, and rustic-luxe rooms with private decks. This is a place to get in touch with nature without roughing it.
This secluded, romantic retreat is tucked away in a beachfront spot in the jungle outside Sayulita. It offers 25 beautiful rooms housed in standalone huts built using natural local materials and offering ocean or jungle views, rustic-chic decor, terraces, and no window panes. The idea is to deliver an unplugged, in-touch-with-nature vacation, so rooms have no TVs, while cell phone and Internet service are limited to some common areas. The beautiful infinity pool, gorgeous massage huts, tasty restaurants, and private sandy beach are all highlights. Just note that Bird Canyon rooms, while as gorgeous as the other accommodations, are far from the main facilities (a golf cart is provided). The vibe is definitely adult-oriented, and kids are only allowed during certain holiday periods.
On a pretty beach overlooking the iconic limestone karsts of Phang Nga Bay, this luxuriously rustic four-and-a-half-pearl boutique resort is surrounded by lush jungle. The property's 59 contemporary rooms include several spacious villas with private plunge pools and hot tubs tucked into the jungle. With a full-service spa, outdoor pool, and a list of tours and activities, the resort offers everything needed for a relaxing or adventurous vacation, though it's 10-minute drive from the nearest village and 35 minutes from Krabi town. The resort is best suited for couples, families, and honeymooners who want a quiet beach getaway in the Thai tropics.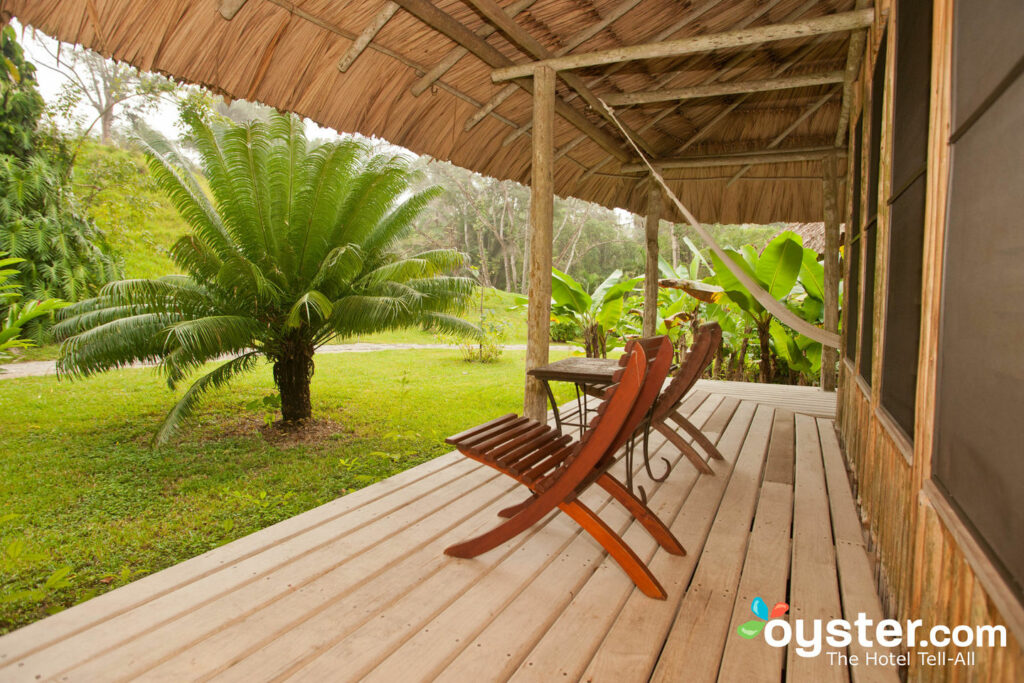 When it comes to stylish jungle lodges, Chan Chich is the real deal. Nestled in the remote northwestern corner of Belize, the lodge sits on a private nature reserve located within the 130,000-acre Gallon Jug Estate. Accommodations consist of 12 rustically charming yet comfortable thatched-roof cabanas and one two-bedroom villa set amid the grounds of an ancient Maya ruin. Nature lies at your doorstep, as do phenomenal hiking and bird watching opportunities. Modern comforts include outstanding cuisine at a restaurant with both indoor and outdoor seating, cocktails in the tropical-themed bar, and a screened-in swimming pool with Jacuzzi.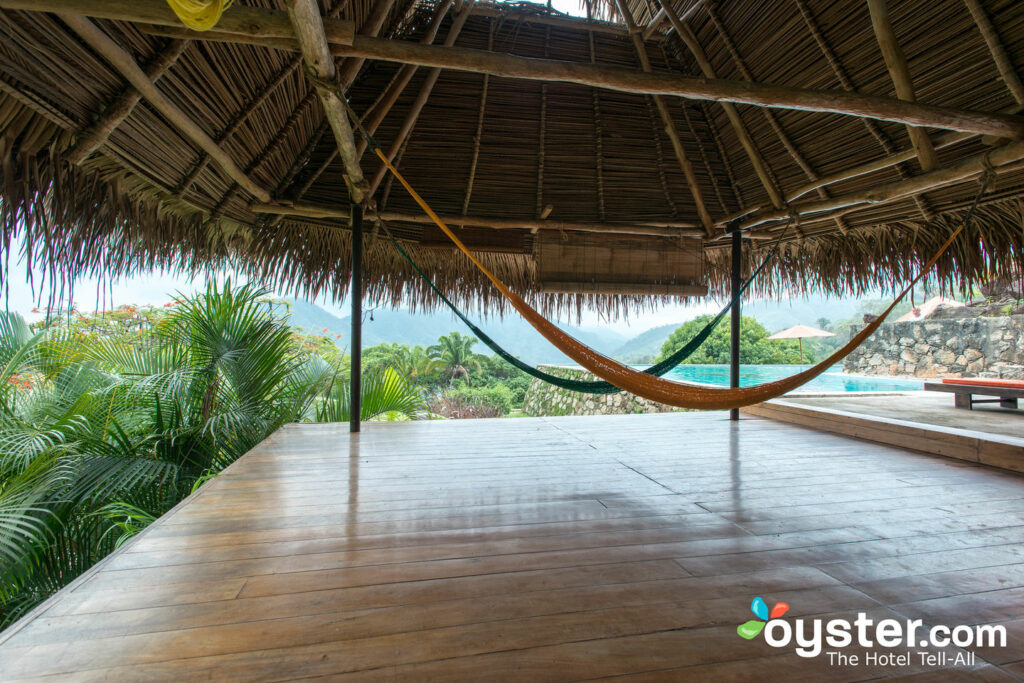 Verana is an adults-only boutique resort nestled in a hillside high atop the bay of Yelapa, a small village on the coast of Mexico that is only reachable by boat. Forty-five minutes south of Puerto Vallarta, Verana offers eight uniquely designed, rustic houses that include completely open-air, gazebo-style rooms perched out over the jungle; some have private pools. While facilities are minimal and not exactly upscale, this secluded jungle experience — which includes a lovely restaurant, spa and infinity pool — is popular among couples looking to get away from it all. Due to the isolated location, though, it takes some effort to explore Yelapa beyond the property.
This 38-room property is an upscale romantic jungle retreat on a property with rice paddies and gorgeous Ayung River views. The peaceful property has two outdoor pools, a pool bar, and two restaurants along with butler service and a 24-hour front desk. Guided tours are also available and there's an on-site boutique. Balinese-style villas are luxurious with flat-screen TVs, minibars, and furnished balconies with striking river views; some have private pools. The expansive size of the property, though, makes it a trek to reach some of the facilities. The Bidadari Private Villas and Retreat – Ubud offers an intimate six-villa property as an alternative. Wi-Fi is free throughout at Kupu Kupu.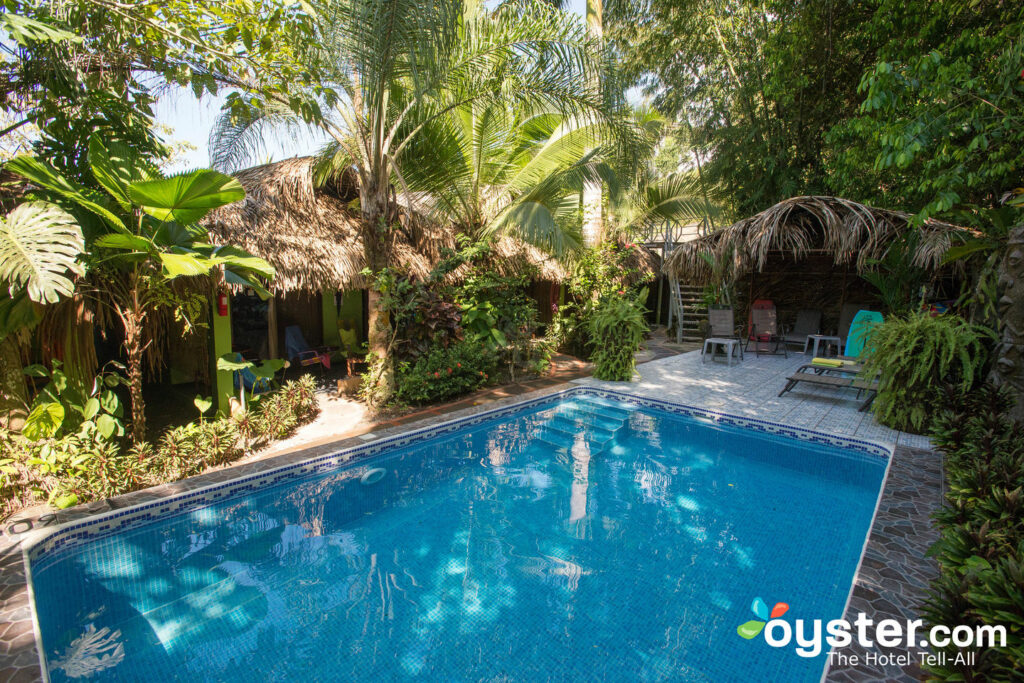 La Posada Private Jungle Bungalows is a budget option with an incredible location directly next to the entrance of Manuel Antonio National Park and a three-minute walk to the beach. Rates are low for the area, and include a free daily breakfast buffet, Wi-Fi, and limited street parking. Rooms range from a two-story villa that sleeps six to cute bungalows with microwaves, small refrigerators, and flat-screen TVs with cable channels. Three of the eight rooms face the street and can be a bit noisy. A limited restaurant serves a free breakfast and casual fare, but there are better options within fast walking distance for lunch and dinner. The vibe here is warm and convivial, with guests gathering on their porches or by the small pool to play guitar or swap monkey sighting stories. Family-style dinner is served for free three nights a week. For those who want bigger pools and sunset views, check out Hotel San Bada across the street — but expect to pay more.
From the moment one steps into the reception area here, it feels you've entered somewhere special. A series of terracotta tile and wood plank walkways then wind though the wonderfully dense jungle, immersing guests in a tropical world awash with exotic flowering plants, colorful fruit trees, and even the occasional monkey. The air is thick with the scent of tropical vegetation and the soft sound of falling water, guiding visitors to an opening in the greenery and a scene of a jungle waterfall trickling into a large lagoon pool. Rooms are beautifully finished with outstanding technology that even includes Apple Mac computers, while bathrooms are impressively spacious with excellent amenities. The large lagoon pool is an on-site highlight and there's also direct access to the sea from the property.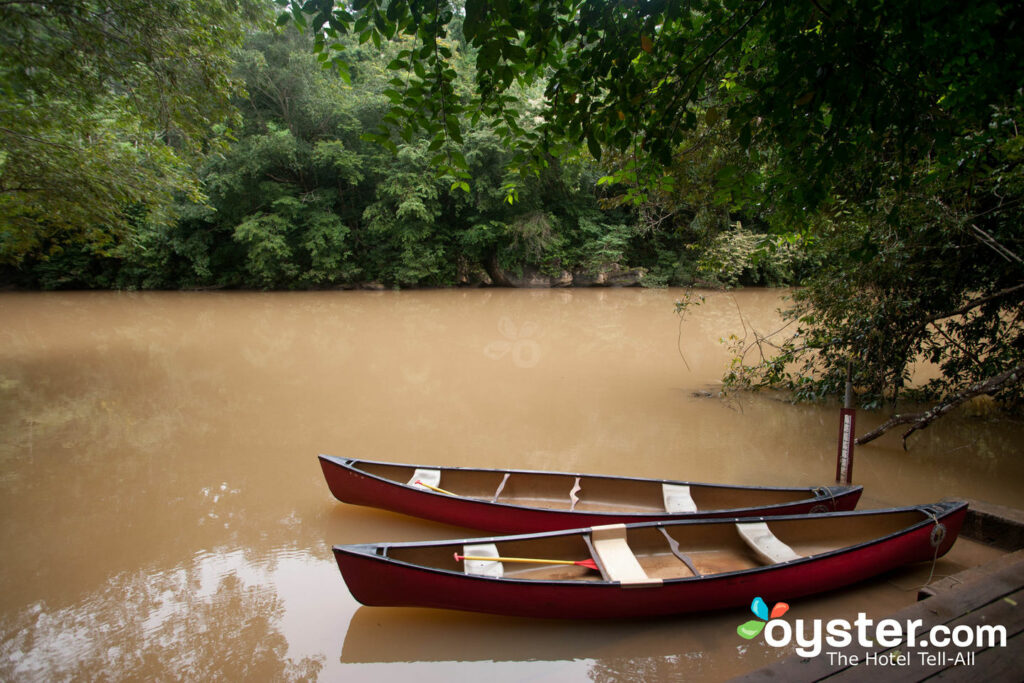 Chaa Creek, one of Belize's first eco-lodges, has evolved from its humble beginnings as a working farm to become a premier luxury retreat. This sophisticated operation includes rustic-luxe, thatched-roof cottages, wonderful service, and modern amenities such as an infinity pool with jungle views and a full-service spa. The riverside setting on a private rainforest reserve is phenomenal, and myriad tours and outdoor activities are offered through the hotel. To top it off, room rates are fair for what you get — and there are even budget accommodations available at Macal River Camp, located on the property.
Haramara is arguably one of the most special hotels in Mexico. It is a luxurious yoga retreat located on 12 seaside acres of wild vegetation just outside Sayulita. The structures have been built using traditional construction techniques to minimize the environmental impact, and there is no electricity anywhere besides the restaurant and the yoga studio — not even in the rooms. Each room is housed in a private standalone thatched hut with no window panes or screens separating it from the jungle, and only gauze curtains and mosquito nets to avoid bugs and critters. It is geared towards those in need of some detoxification and relaxation, with yoga and meditation classes, an open-air spa, a vegetarian and seafood restaurant, unpaved trails, and limited cell phone service.
The Sanctuary Island Resort is dedicated to wellness, and offers several packages and programs that incorporate yoga, detox cleansing and fasting, natural-healing therapies, and meditation. Located on a remote beach on the east side of Koh Phangan, the Sanctuary is most easily reached by boat. Rooms are quirky, and many are open-air, incorporating rocks and trees right into their layouts. Guests need to have a certain level of comfort around seeing geckos, lizards, and bats, although some of the accommodations are glassed-in. There's a beachfront restaurant that serves seafood and vegetarian dishes. To encourage guest interaction, the resort requests that guests refrain from using electronic devices during dinner and throughout the evening. The higher-end rooms have satellite TV, DVD players, and at least partial air-conditioning — no one is required to rough it.
Related Stories:
All products are independently selected by our writers and editors. If you buy something through our links, Oyster may earn an affiliate commission.