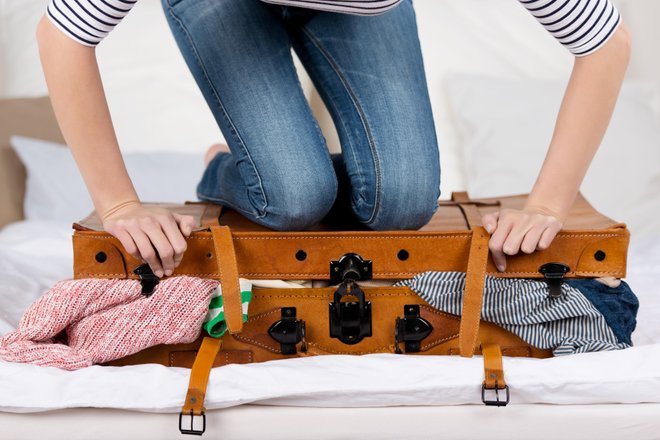 These days, more and more people are choosing to uproot their lives and relocate to different countries; and indeed, there are many reasons for the move. Career and financial stability is one of the most common motivating factors behind a big move; expats often cite new career paths, better job opportunities, or increased economic stability as the reason for packing up and trying something new. In addition, some reference feelings of disillusion with their current lives.
Now more than ever, and particularly at the start of a new year, we are encouraged to be fearless, broaden our horizons, and experience different cultures and lifestyles -- one, or some, of which may suit us far better than we could ever have imagined. With different countries far more accessible to us now than they have ever been, an increasing number of us are taking the plunge and relocating. Here's a list of the best places in the world to relocate -- be it for the weather, prospects, or quality of life on offer.
1. Switzerland: Best for Personal Finance, Local Economics, and Careers
HSBC'S Expat Explorer Survey is the ultimate tool for those looking to relocate. Taking into consideration disposable income, wage growth, savings, economic confidence, politics, career progression, and job security, the survey ranked Switzerland as the number one country to relocate to in order to satisfy the above criteria. Statistically, it's not difficult to see why Switzerland is ranked so highly in terms of economics; 83 percent of expats in Switzerland feel that their job security is better, or just as good, as in their home country. In addition, 53 percent of the population believe Switzerland is a great place for career progression; this compares favorably with the global average of 41 percent.
Testing It Out: The Widder is a great place to stay whilst checking out the prospects in Switzerland. Located in an affluent area, it is right in the center of Zurich, and just around the corner from Bahnofstrasee, one of the world's most expensive shopping streets.
2. New Zealand: Best for Experience
HSBC categorizes "Experience" as quality of life, culture, health, integration and safety, and in this category, New Zealand is the highest ranking country, delivering in all of these areas. Fifty-five percent of expats believe their health has improved since moving to the country; this can be accredited to the fact that 57 percent of expats believe they are far more physically active than they were at home. Seventy-eight percent of those moving to New Zealand are confident in saying that they are integrating well within local Kiwi and Maori culture. A staggering 77 percent admit that their overall quality of life is superior to what they had at home.
Testing It Out: Sofitel Auckland Viaduct Harbour is a 171-room hotel located a short walk from the offices of the Central Business District, providing guests with a great base from which to explore the city's major attractions.
3. Sweden: Best for Family
HSBC defines the "Family" category as closeness with partner, social life, tolerance, school quality, childcare, and health. Topping the list is Sweden, perhaps unsurprisingly given the country's focus on providing an environmentally friendly and stable lifestyle for its inhabitants to enjoy together. Security programs in Sweden are renowned for their generosity, a lure for young families and those seeking economic stability. A culture of "family first" is in place, which suits those looking to carve out a name for themselves whilst also raising children.
Testing It Out: Hotel Rival in Stockholm is all about community, making it a great place to experience Sweden's family ethos. The hotel itself overlooks a small park and has a large auditorium theater and a beloved restaurant and cafe frequented by locals as well as guests.
4. Singapore: Best All-Rounder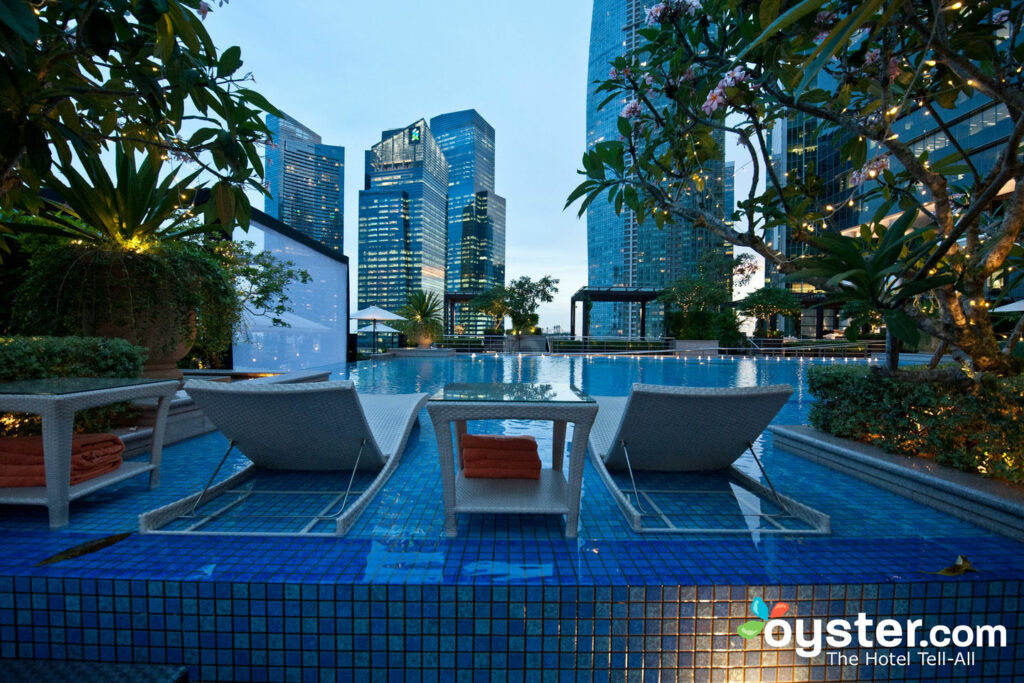 Singapore's overall ranking on HSBC's survey is number one. Taking into consideration all of the categories, Singapore beats every other country to the pole position of best place to relocate to. Given that 67 percent of expats see an improvement in their overall quality of life post-move, with 46 percent choosing to live in Singapore for over five years, it is clear that it is a popular destination for relocating. Fifty-three percent of the expat population believes that there is a far greater chance to learn new skills here than at home, in addition to 64 percent of young expats believing that Singapore offers opportunities to "up-skill." The highest percentage of all is those believing that the social life in Singapore matches, if not exceeds, that at home, with 75 percent claiming this is the case.
Testing It Out: The Fullerton Bay Hotel is an upscale boutique on the Marina Bay waterfront. It's intimate by Singapore hotel standards (with just 100 rooms); couple that with top-notch service and wonderful amenities, and the property feels super exclusive and private.
Brazil: Worst Ranking on the List
Brazil was the lowest ranking country on HSBC's Expat Survey, coming in at 37th for experience, 37th for family, and 37th for economics. Its poor placing is perhaps due in part to the incredibly low number of those feeling safer than they did in their own countries; only 10 percent feel more secure in Brazil than at home. The global overall average for those living abroad for over five years is 52 percent, but Brazil falls short of this with only 40 percent of people choosing to stay in the country longer. The local economy is also problematic for expats, with only 10 percent feeling confident in the economy.
Related Links:
All products are independently selected by our writers and editors. If you buy something through our links, Oyster may earn an affiliate commission.