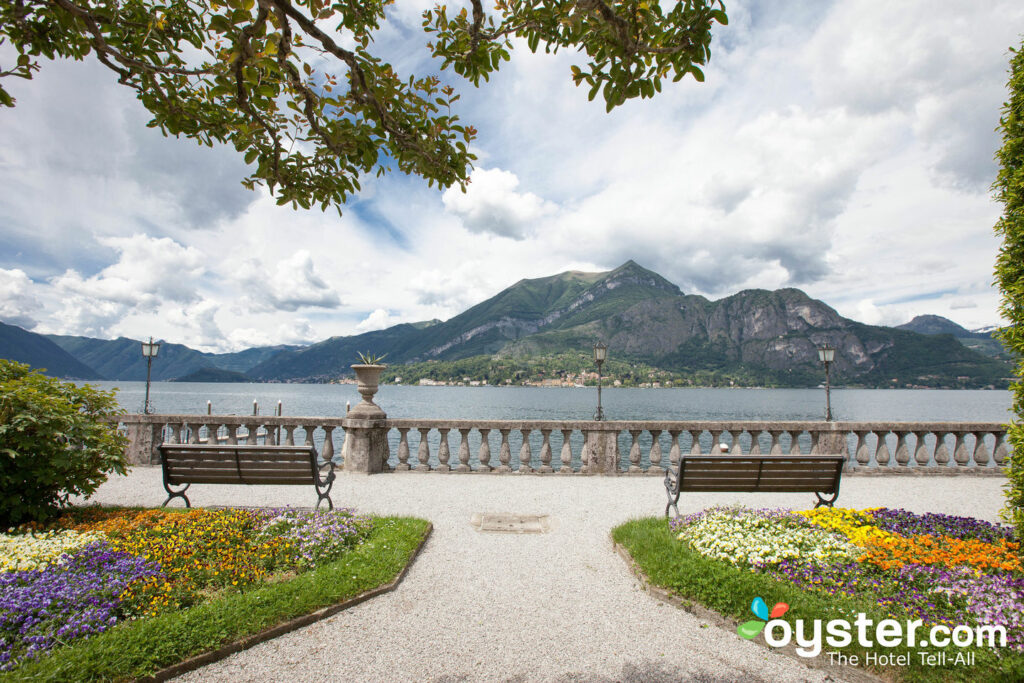 Between its culturally rich cities, charming countryside, appealing climate, and delicious cuisine, Italy makes a strong case for being one of Europe's top vacation destinations. And when it comes to living the high life, the country's vast array of luxurious hotels -- from lakeside resorts to historic Roman villas -- provide the ultimate places to experience la dolce vita. For those who don't want to break the bank to get a taste of Italian luxury living, there are plenty of affordable substitutes. We sought out the crème de la crème of luxury hotels in Italy and found their cheaper (but similar) alternatives.
Eschewing the tried-and-tested Renaissance look of many luxury hotels in Florence, Portrait Firenze offers its own individual stunning example of mid-century glamour. A refined, regal boutique property with a beautiful riverfront location, this hotel sits within walking distance of many major attractions. Within the white-and-cream stone building, chic and contemporary rooms feature rich materials, Nespresso machines, and high-tech features like Bluetooth sound systems and iPads. Some units also come with furnished balconies that overlook the Arno River.
At around half the price — depending on the season — Golden Tower Hotel & Spa is a great alternative to Portrait Firenze's boutique vibes. With a similarly central location near the Dumo and Ponte Vecchio, the hotel is well-positioned for visitors interested in scoping out Florence's historic attractions. Filled with decadent touches (think plush carpets, sumptuous fabrics, and wood-beamed ceilings in rooms), the property blends contemporary Italian style with rustic architectural details to create a look that falls on the right side of understated opulence. The in-house spa with romantic underwater lighting in the whirlpools is a bonus.
Amalfi on Italy's southwest coast is a stunning town with clear blue seas and dramatic cliffs filled with pine and lemon scents. From its towering cliffside location, the exceptional Santa Caterina Hotel is the place to take it all in. Rooms here feature private terraces overlooking the water — enjoy the views with a glass of fine Italian wine sourced from the property's own extensive cellar. The gourmet restaurant, wellness center, and overall antique aesthetic set Santa Caterina Hotel apart from other similar luxury properties in Amalfi.
Dramatically cheaper, yet still displaying similarly stunning views of the Amalfi coastline from its lofty position high in the hills, Hotel Raito is a romantic getaway in the charming town of Vietri sul Mare. Most rooms have views of the sea and some come with whirlpool hot tubs. While the decor here isn't quite as luxe as in the Santa Caterina Hotel, the on-site Turkish spa provides the perfect distraction.
Among the waterway canals, labyrinth streets, and grand squares of Venice, historic buildings dominate large swathes of the city. If you're looking to spend some money on a glamorous hotel, then this is the city in which to do it. Originally built in the 15th century and operating as a hotel since the late 1800s, The Gritti Palace is all about opulence. Formerly home to one of Venice's noble families, the hotel continues to attract a roster of influential guests who come for the illustrious interiors that feature original floors, fixtures, antiques, and rooms that reflect hundreds of years of Venetian style. Here, no expense is spared, and the service is as impressive as the palatial good looks.
Ca'Sagredo Hotel, a restored pink palazzo on the Grand Canal, delivers the same 15th-century architectural charm as The Gritti Palace for a third of the price. Inside, historical elements like a grand staircase complement the aristocratic Venetian style found in rooms. Plush bathrooms provide a respite from the city's busy streets. Within easy walking distance of St. Mark's Square, the hotel is also ideally located, though the salons on display at Ca'Sagredo give even the city's most famous landmark a run for its money in the beauty department.
Any luxury hotel in Lake Como worth its salt is situated on the water's edge with views over the lake — and that's exactly the situation at the remarkable Grand Hotel Villa Serbelloni. The three-story, 95-room property combines five-star amenities, ornate decor, and panoramic vistas of the water and mountains. Complete with a spa and lakeside pool, the show-stopping property is the ultimate place to live out your Italian fairytale fantasies.
On similarly verdant grounds overlooking Lake Como, the Grand Hotel Imperiale almost matches Grand Hotel Villa Serbelloni in terms of style, but costs a fraction of the amount. The property features its own outdoor pool with lake views, a spa with a range of luxe treatments, and a stunning 1926 Art Nouveau villa with a dozen rooms. It also happens to be a 20-minute drive from town, but guests can enjoy delicious food at the on-site gourmet restaurant, Imperialino. While the mixture of old and new inside isn't without its flaws, the location and views are what make this hotel comparable to its luxury counterparts.
Taking exclusivity to new heights, the Rosewood Castiglion del Bosco occupies over 4,500 acres of the stunning Tuscan countryside with a restored ancient village at its heart. Aside from the luxurious villas with kitchens, living rooms, opulent bathrooms, and private pools, the resort has an 18-hole golf course, cooking school, spa, and two Italian restaurants serving classic cuisine using ingredients sourced from the on-site organic garden. Plus, the resort's slightly isolated location is a pro for most, as it gives guests the chance to experience uninterrupted mesmerizing views, which are best enjoyed from the outdoor infinity pool or poolside bar.
By no means a low-cost option, Castel Monastero still comes in at roughly a third of the price of the Rosewood Castiglion del Bosco. However, it offers similar levels of luxe exclusivity — epitomized by the gourmet in-house restaurant, Contrada, owned by Gordon Ramsay. Another former medieval village-turned-swanky resort, the property is surrounded by vineyards and beautiful countryside. The complex itself is home to a full-service spa, two luxurious pools, and spacious, sophisticated rooms.
Where better to base yourself in the Eternal City than at its heart, a stone's throw from the Spanish Steps? In terms of location, it's hard to beat Hotel Hassler. Plus, the property more than matches its iconic surroundings with its swanky interiors and historic style. Elegant, classically styled rooms are opulent, and guests can also relax on the roof terrace with gorgeous views. A Michelin-starred Italian restaurant serves refined Italian cuisine and a leafy courtyard and handsome bar provide the perfect settings for a refreshing cocktail.
Boutique Hotel Campo de Fiori might not have the famous Spanish Steps as a backdrop, but it does have Campo de Fiori square on its doorstep, which makes for an equally compelling historical location. Much like Hotel Hassler, the roof terrace here offers beautiful views and a serene setting away from the bustling streets below. Rooms have an Old-World style — albeit on a smaller, less opulent scale than Hotel Hassler. A centuries-old building and former bordello once frequented by priests, the hotel also has a storied past that the staff is happy to share with guests.
You'll Also Like:
All products are independently selected by our writers and editors. If you buy something through our links, Oyster may earn an affiliate commission.