The islands of the Caribbean are beloved tourist draws for their charming seaside towns, sunny weather, and, perhaps most popularly, the gorgeous beaches scattered across the region. But it's not all palm trees and sunshine: Some of the beaches have cultivated quite a reputation for being less peaceful and relaxed, and more dangerous and, well, sometimes even shark infested. Read on for the most dangerous beaches in the Caribbean -- whether the danger comes from shark infestation or crime that targets tourists.
1. West End, Grand Bahama Island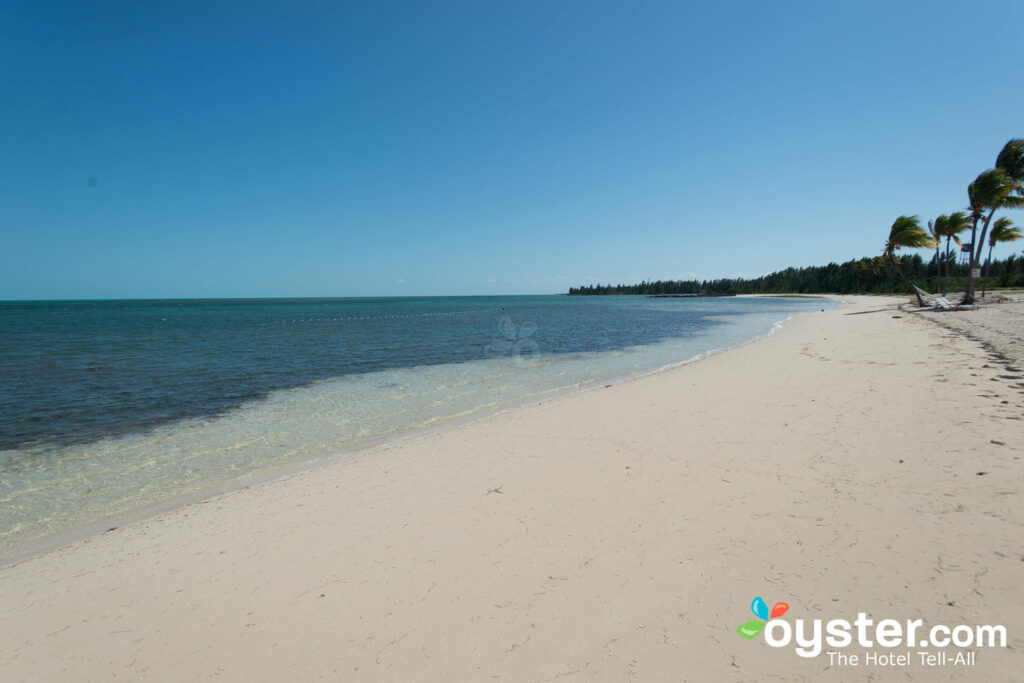 If your idea of a relaxing week spend in the sun doesn't include the words "shark infested," you might want to consider avoiding the West End on Grand Bahama Island: It's one of the most shark-populated beaches in the world. Curious (read: intrepid) tourists can interact with them by heading underwater protected by a huge cage, but swimmers shouldn't go in the surf outside of designated beach zones.
Where to Go Instead: Lucaya Beach
While sharks can be anywhere — the ocean is their home, after all — we recommend heading to Lucaya Beach on the south side of Grand Bahama Island in Freeport for a shoreline that isn't as infamous for sharks.
2. East Coast, Barbados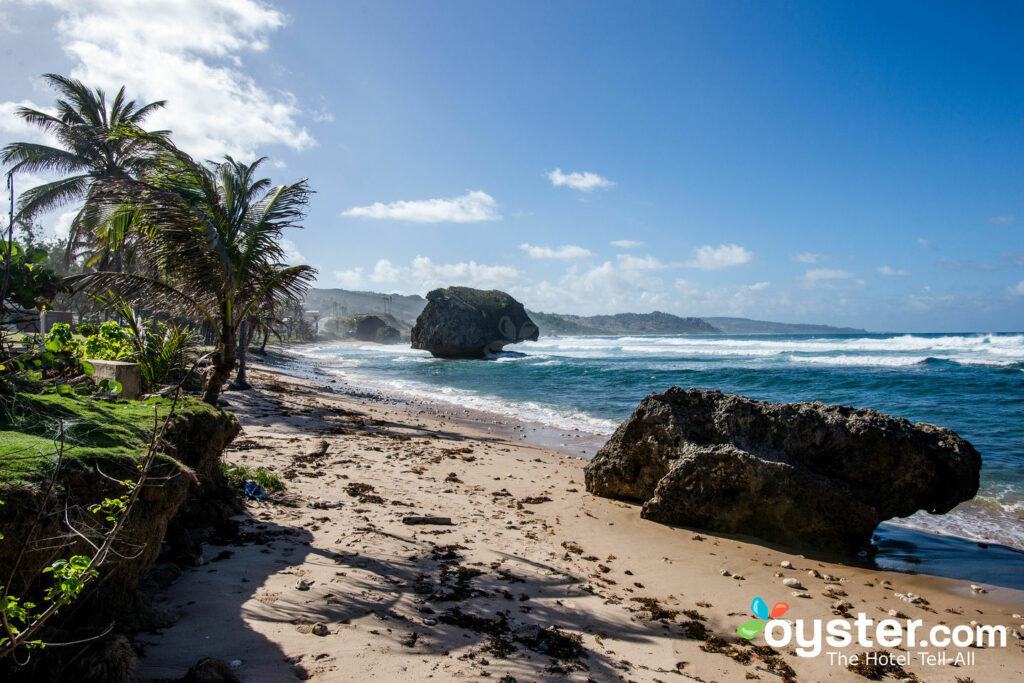 The western and southern coasts of Barbados are prime spots for hanging out on the beach and relaxing, but head east, and the scene starts to change. While relatively untouristed and dotted with stunning sands, the east coast of Barbados is home to incredibly strong currents and big, powerful waves. Several tourism sites outright recommend not swimming here, and with all the beautiful beaches on the island, it's worth it to head somewhere a bit safer if you want to take a dip.
Where to Go Instead: West Coast, Barbados
As we mentioned, the western and southern sides of the island offer great beaches — ones with less turbulent waters.
3. Condado Beach, Puerto Rico
The tony Condado neighborhood of San Juan might be one of the top destinations in the city, but a strong current and large waves at its beach make the sandy spot dangerous for swimmers. (Two of the top keywords in the reviews of Condado Beach on TripAdvisor, Oyster's parent company, are "big waves" and "undertow.") Of course, if you vacation here, you're more than likely to see tourists in the water, but we're here to remind you to take care when swimming.
Where to Go Instead: Aguadilla
Head to Puerto Rico's northwest corner to find beautiful beaches with calmer waters. While the island is still recovering from Hurricane Maria, it is open for tourism — just be sure to get the latest information from your hotel or the tourism board before booking.
4. Nassau, Bahamas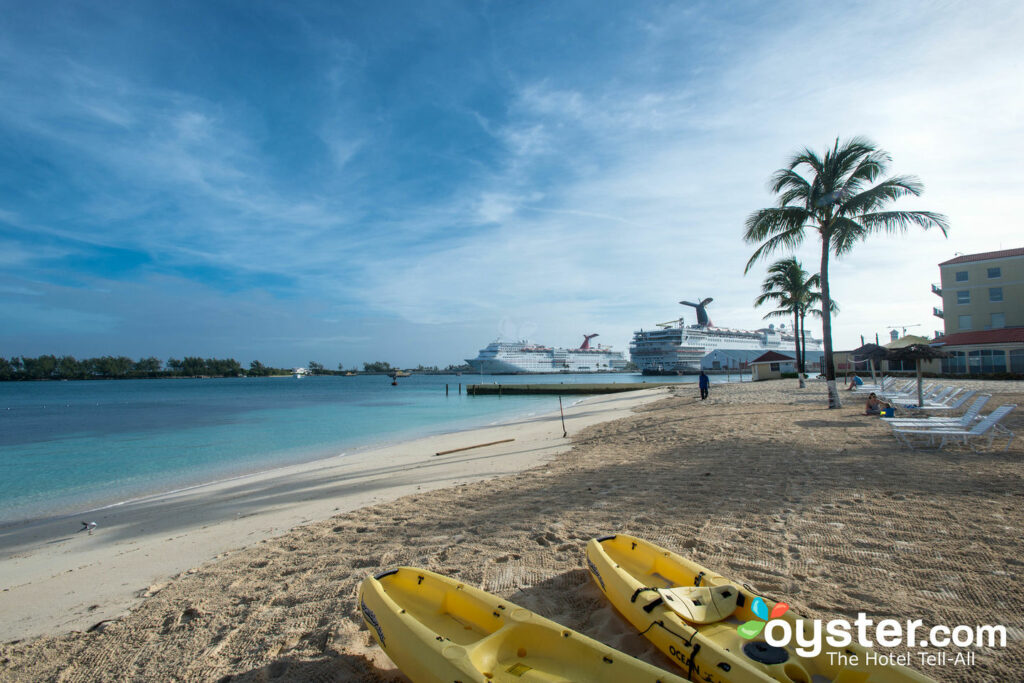 It's not waves or sharks that might get you here (though, as always, be careful!), but crimes targeting tourists. A 2016 report on crime by the U.S. Embassy in Nassau detailed accounts of armed crime targeting tourists in the Cable Beach and resort areas. It's also been getting a reputation for being dangerous for solo female travelers, partly due to the crimes stemming from a loosely regulated water sports industry: "The water sports rental industry is only loosely regulated, and in 2015, there were reported sexual assaults of U.S. citizens, including minors, by jet-ski operators," says the report. "The majority of these sexual assaults were reported to have occurred on relatively 'safe' beaches within the confines of Paradise Island, which is heavily frequented by tourists and Embassy personnel."
Where to Go Instead: Atlantis, Paradise Island
Many resorts all across the Bahamas have on-site security, so if safety is a concern, you might want to consider staying at one — we recommend Atlantis for its wide-ranging activities that are formally run by the resort (read: they're safer). That being said, you should still exercise caution, no matter where you stay.
You'll Also Like:
All products are independently selected by our writers and editors. If you buy something through our links, Oyster may earn an affiliate commission.