From our Instagram feeds to our book club picks to blogs like yours truly, travel inspiration can be uncovered anywhere. Movies, too, can trigger some serious wanderlust—and inspire us to go on an adventure through nature ("Into the Wild"), book an impromptu trip to Los Angeles ("La La Land"), road trip with our best friends ("Thelma & Louise"), or even experience a galaxy far, far away ("Star Wars"). We live vicariously through the cast of characters, and often end up mimicking the happenings we witness on the silver screen. Speaking of which, we asked Oyster editors to share the flicks that have inspired them to pack their bags and hit the road—just in time for the Oscars. BYO popcorn.
"Amelie"
"Growing up, I regularly watched movies set in Paris from 'Funny Face' to 'Breathless,' but nothing stirred my francophile wanderlust quite as strongly as 'Amelie.' Everything from the whirling accordion soundtrack to the Montmartre cafe backdrop perfectly showcased Parisian culture. Still, it's the titular heroine herself, played by Audrey Tautou, that makes the strongest case for exploring the City of Lights. Her obsession with the tactile pleasures in life—cracking the shell on a creamy creme brulee or diving a hand into the beans at the market—are the sort of acts of fleeting happiness anyone can experience wandering around the city. It truly shows, as they say in French, 'La vie est belle.'" — Maria Teresa Hart, Editor
Check out our travel guide to Paris.
"The Best Exotic Marigold Hotel"
"There have been several movies that have helped put the colorful and captivating India on my must-visit list (most recent being 'Lion'), but 'The Best Exotic Marigold Hotel' takes the top spot. I love that a group of retired Brits with varying dispositions remain open to the chaos of India and end up finding their own joy in the country. It not only showed some of the beauty of India, but was a good reminder to embrace other cultures and limit expectations when traveling to destinations that are unfamiliar and possibly difficult at times." — Lara Grant, Associate Editor
"All About My Mother"
"When I saw Pedro Almodovar's 'All About My Mother,' I knew I had to go to Barcelona. It's not so much that the movie is a love letter to the city – though in a way, it is (at least to its less-public, non-Gaudi-fueled side). Instead, there was something in the tone that touched something in me. The movie is packed with saturated colors, alternatingly bawdy and hushed voices, and an at-time frantic sense of urgency, alongside Almodovar's unabashedly queer perspective. The beautiful architecture of the Barri Gotic and Eixample, the scruffy graffiti, and the wild bohemia of the film was compelling and felt so much more monumental than any of Gaudi's buildings ever were (though that would change after my first visit to Barcelona in 2005)." — Kyle Valenta, Editor
Check out our travel guide to Barcelona.
"Midnight in Paris"
"Is it cliche to choose 'Midnight in Paris'? Probably, but I'm going to pick it anyway. The Woody Allen movie, which was filmed all over Paris plus Versailles and Giverny, follows Gil, a writer who's on vacation with his fiance and future in-laws. Sure, it plays up all of the obvious City of Lights attractions—Eiffel Tower, outdoor cafes, Arc de Triomphe—but that's not why it made the cut for me. When the clock strikes midnight, Gil gets into an old-fashioned car that rolls up in the back streets of Paris. Now, I know it's not good form to hop in a car with strangers, but get this—when Gil steps into the vehicle, he's transported to Paris in the 1920s. Spoiler alert: He meets and mingles with famous folks like Cole Porter, F. Scott Fitzgerald, Ernest Hemingway, Pablo Picasso, Salvador Dali, Luis Bunuel, and the list goes on. Gertrude Stein reads Gil's manuscript and he falls in love with Picasso's lover, Adriana—the whole thing is impossibly romantic. He wanders the same streets the next night and every night after that (do you blame him?) and lives out the time-traveling experience over and over. In any case, when I visited Paris five years ago, I kept my eyes peeled for a similar car. I didn't come across one, but that's just another excuse to book a flight and try my luck again, right?" — Alisha Prakash, Editor
"The Motorcycle Diaries"
"'The Motorcycle Diaries' gets double points for being a book and movie that inspired me to travel and volunteer in South America, just like the protagonist Ernesto Guevara. A moto is almost like a motorcycle, right?" — Megan Wood, Editor
"The Secret Life of Walter Mitty"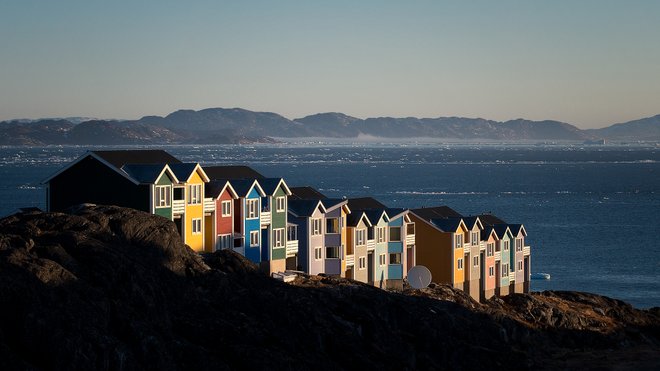 "'The Secret Life of Walter Mitty' might just be my all-time favorite travel movie. It's a wildly underrated film (I bet you haven't seen it, have you?) with an A-list cast, a superb soundtrack, and, of course, stunning set locations. There's something really inspirational about Walter leaving his comfort zone to travel the world, growing his character and developing relationships through his experiences. Sound corny? Maybe a bit, but it's certainly no 'Eat, Pray, Love.' There's a certain level of authenticity that makes me want to pack my bags and head out on my own solo adventure. If that isn't enough to convince you to watch the film, Kristen Wiig sings David Bowie's 'Space Oddity' at a karaoke bar in Greenland in it." — Stefanie Waldek, Editor
"French Kiss"
"So I definitely have a soft spot for romantic comedies, especially things in the Norah Ephron and Nancy Meyers vein—and anything starring Meg Ryan, of course. 'French Kiss' was a '90s movie that wasn't exactly raved about by the critics, but it's good fun (also, both Meg Ryan and Kevin Kline are hilarious in it). The stunning setting in Paris and the south of France is as wanderlust-inducing as it gets (think: rolling hills, picturesque vineyards, beaches on the Mediterranean, and cute cobblestoned towns). I'm sure it subconsciously played a small role in my decision to go to Provence this April—thankfully I'm not lactose intolerant like Meg Ryan's character, and I'm looking forward to eating an obscene amount of French cheese." — Kelsey Blodget, Senior Executive Editor
"Picnic at Hanging Rock"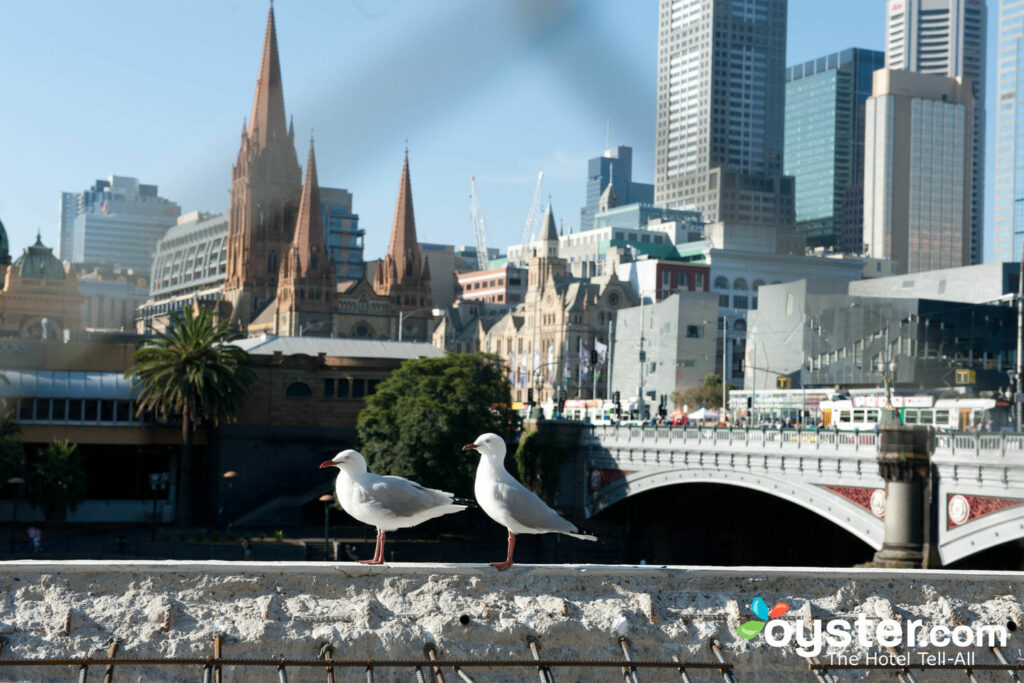 "I used to have a really weird obsession with the movie 'Picnic at Hanging Rock.' (What can I say, I love a Victorian outback mystery!) The obsession eventually encompassed all things Australia, leading me to study abroad there in college (not Sydney—I very specifically wanted to go to Melbourne in Victoria). I didn't make it to Hanging Rock, but I did go on a self-guided tour of the house on Mornington Peninsula, where author Joan Lindsay wrote the book. Needless to say, I have big plans to go back to that part of the world someday—and to figure out how to stream the new 'Picnic at Hanging Rock' mini-series from Australia when it comes out later this year!" — Anne Olivia Bauso, Associate Editor
Check out our travel guide to Melbourne.
You'll Also Like:
All products are independently selected by our writers and editors. If you buy something through our links, Oyster may earn an affiliate commission.