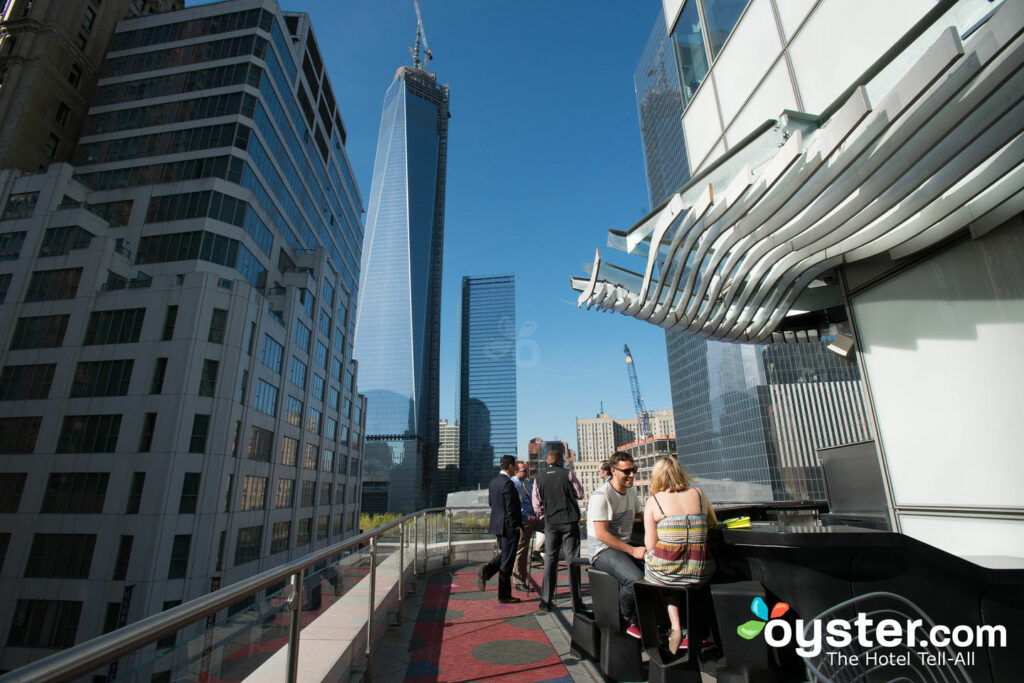 Major cities around the U.S. -- like Houston, Los Angeles (particularly downtown), Detroit, Orlando, and Washington D.C. -- are experiencing hotel booms, which is great news for us hotel freaks at Oyster.com. Chicago, for instance, has nearly 3,000 rooms under construction, while Las Vegas has close to 4,000 rooms in the works.
This is mere peanuts compared to Manhattan, though. Experts say that the city is undergoing the largest hotel boom in its history -- adding over 18,000 rooms since 2010, with another 36,000 rooms in development. What's the reason? Well, visitors to the Big Apple have increased from 50 million in 2010 to 58 million in 2015, and some predict an increase of 62 million annual visitors by 2020. It should come as no surprise that this payoff is enticing to developers and investors. USA Today reported that hotel occupancy in New York was at 84 percent (the highest occupancy amongst the country's top 25 hotel markets) and "eight out of ten rooms are being sold every night for 11 months in a row.''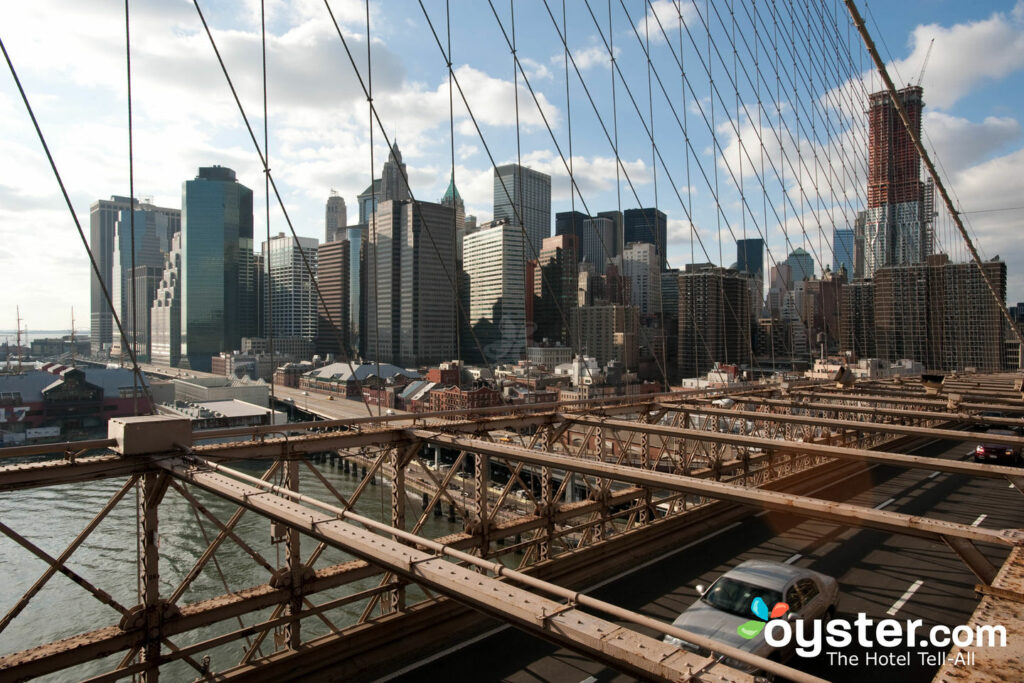 Yes, new properties are sprouting up all over Manhattan (and even Brooklyn), but there's a high concentration and buzz taking place in Lower Manhattan where 6,300 rooms have been added since 2010 — a 28 percent increase according to a recent report. The completion of One World Trade Center has lured tech firms and media companies like Condé Nast to move downtown from Times Square and other media companies have followed suit like HarperCollins, The Daily News, and Time Inc., adding some industry diversity to the Financial District. And with luxury shopping center Brookfield Place, Hudson Eats, and French food hall Le District — not to mention trendy dining and nightlife options in Tribeca and the Lower East Side, as well as beautiful walks along South Cove Park, the yacht harbor, and easy access to the Brooklyn Bridge — well, downtown Manhattan is attracting young and trendy travelers who wish to skip the tourist-mecca of Midtown. As proof of this boom (and to keep you on trend), here are 10 new hotels that either just opened or are in the works in New York City.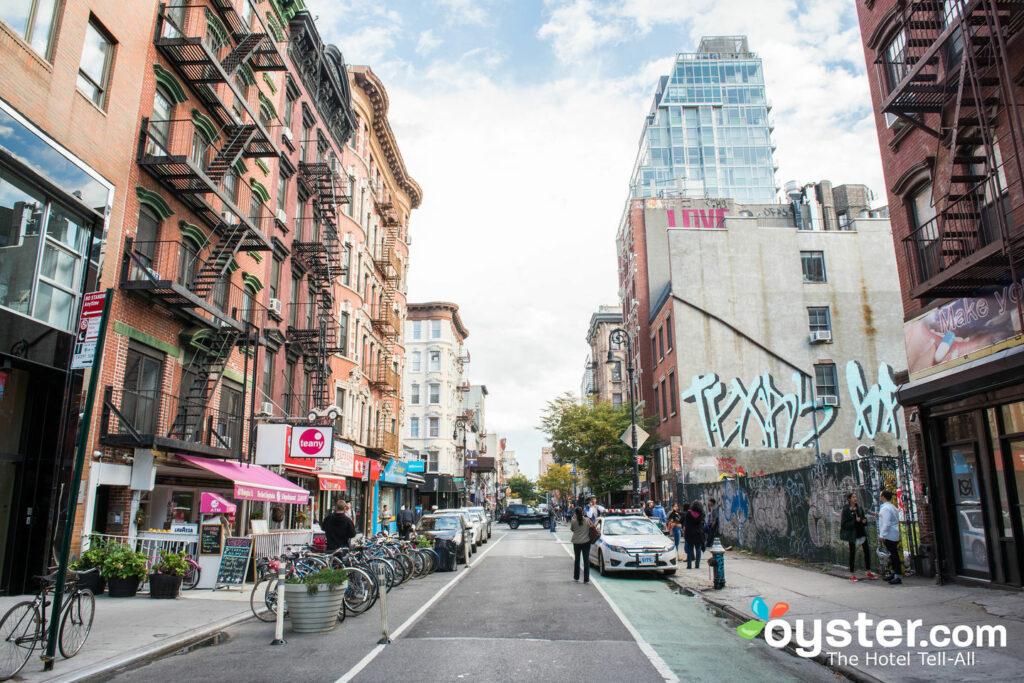 1) Part of the InterContinental Hotels Group, 293-room Hotel Indigo on the Lower East Side has edgy environs with a custom mural by graffiti artist Lee Quinones in its 14th floor lobby, as well as a sleek rooftop bar and restaurant with views, Mr. Purple, operated by the Gerber Group.
2) Not many consider this chain name to be "hot", but Holiday Inn Manhattan-Financial District opened in late 2014 as the world's tallest Holiday Inn with 50 floors. Each of the 492 guest rooms has contemporary decor and includes views of the Statue of Liberty or the Manhattan skyline, while St. George Tavern is in the lobby has a full bar and Asian-inspired menu (don't forget, kids eat for free!)
3) Later this year will see the opening of tommie Hudson Square— a new sector of hotels targeting millennials called "micro-lifestyle rooms" from Commune Hotels & Resorts. Located in SoHo, 325 rooms (some with balconies) will have natural woods and industrial materials, refrigerators (there's a 24-hour convenience store) and flip-down desks. Check out the yoga rooftop, and the city's first 'meat and three' restaurant by Chef Harold Moore of New York's Commerce restaurant.
4) Another key trend in downtown's hotel boom is the residential apartment hotels for travelers seeking a home-away-from-home for extended stays. Case in point, the new Q&A Hotel — a high-end property providing modern suites with fully-equipped kitchens, a fitness center and a rooftop restaurant and lounge.
5) Also joining the 'hood is the $110 million AKA Wall Street set to open in spring 2016 with 140 furnished luxury suites specializing in weekly and monthly stays. Unlike sister AKA properties in Midtown without dining options, this one will boast a new restaurant from acclaimed Chef Wylie Dufresne.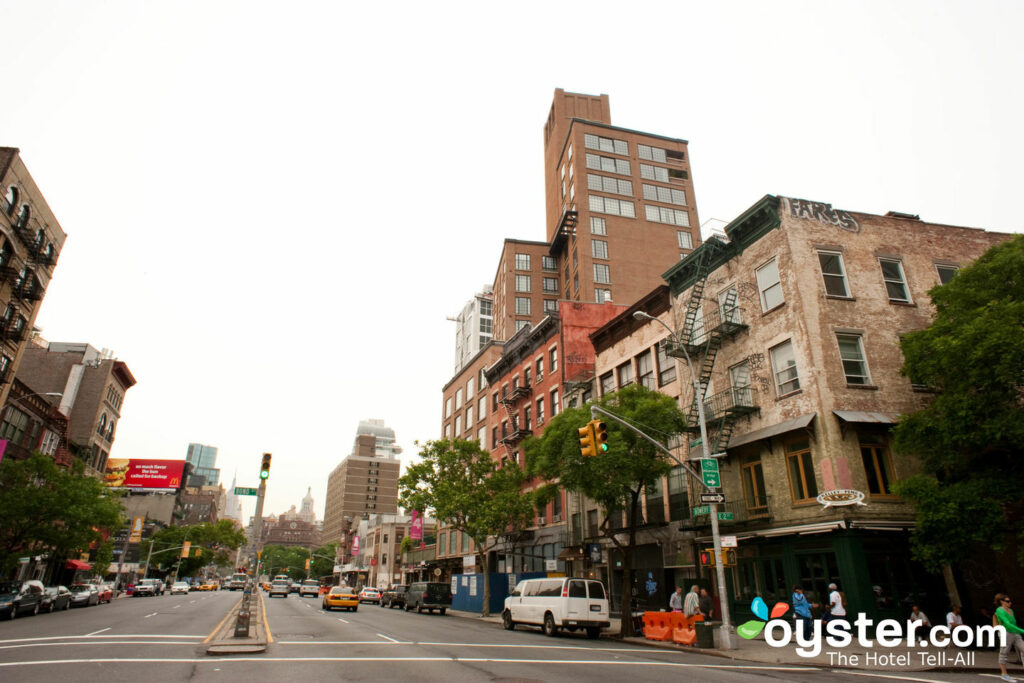 6) For an affordable price point, Orchard Street Hotel is a 50-room hotel on the Lower East Side with simple and stylish rooms in an area surrounded by funky boutiques, bars, and a thriving local arts scene. Guests have free Wi-Fi and can pull out the laptop in the relaxing lobby lounge with a waterfall, while helping themselves to coffee and tea.
7) Four Seasons's luxurious uptown hotel will soon have a sister property on Barclay Street for those who want to trade Madison Avenue for South Tribeca. Opening summer of 2016, this brand new 82-story building (the second tallest in Lower Manhattan) will have 185 modern rooms and, of course, a grand piano in the lobby.
8) Also opening this year is Aby Rosen's 11 Howard on Chinatown's fringe with 221 rooms in Scandinavian design, as well as a hotel bar, restaurant and social spaces.
9) Thompson Hotels The Beekman, with 287 rooms, is set to open in June 2016. While many hotels are opting for a clean and simple aesthetic, The Beekman is sure to stand out for its iconic nine-story Victorian atrium and skylight. Luxury rooms will boast high ceilings, bespoke and vintage furnishings, aged oak floors and marble baths with rain showerheads. Did we mention a restaurant from Chef Tom Colicchio?
10) A cool boutique option for younger travelers is the 36-room RIFF Hotel on Greenwich Street with a sun terrace and views of the city. Loft-style rooms have semi-private balconies, flexible work/live space, kitchenettes, exposed brick and other "totally rad" amenities inspired by the NYC party scene in the 80s.
BONUS) If there's any question about the Lower East Side's hotness, rumored to open is a new Ace Hotel that might (or might not) be turning into a sub-brand project at 229 Bowery, next to the landmarked Bowery Mission headquarters.
Related Links:
All products are independently selected by our writers and editors. If you buy something through our links, Oyster may earn an affiliate commission.