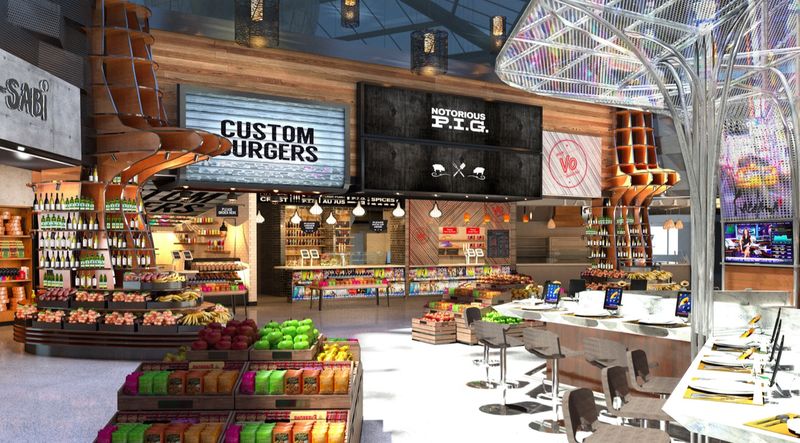 Airports are often pretty depressing places -- replete with delayed flights, missed connections, and bad food -- and Newark ranks quite low on the "cheery airport scale," a very scientific ratings system that we just made up. But good news lies ahead for those finding themselves at this New Jersey locale; over the next year, the airport's Terminal C is getting a foodie overhaul that will include dining options from renowned chefs such as Paul Liebrandt, Dan Kluger, Alain Ducasse, Amanda Cohen, and Mario Carbone.
The first of these establishments will open this summer, and they're not only going to be tasty, but also super high-tech. The project is bringing in a total of 6,000 iPads for diners' use, and restaurants will even be able to move, transitioning from breakfast joints to lunch spots to fine-dining destinations depending on the time of day.
Plus, the space is being designed by the Rockwell Group, which is behind hip hotels such as the Ames and The Carlton Hotel.
And for those who fear that this project will mean lots of construction (making airport travel more annoying than it already is), rest assured that most construction will take place off-site.
All products are independently selected by our writers and editors. If you buy something through our links, Oyster may earn an affiliate commission.