Looking to escape to the beach for one last summer hurrah? Well, have we got the place for you: New Jersey. Stay with me. The Garden State has 130 miles of coastline and, contrary to what MTV might have you believe, not all of those beaches are chockfull of Snookis and Situations. Cape May has some of our favorite stays on the Shore that are anything but typical (or trashy). At this seaside town, visitors can catch some waves, swim with the dolphins, go whale watching, shop 'til they drop, and so much more. Of course, there are always boozy days on the beach a la our favorite guidos, but Cape May and other Jersey towns are proving that there's a lot more fun to be had down the Shore than just keg stands and table dancing.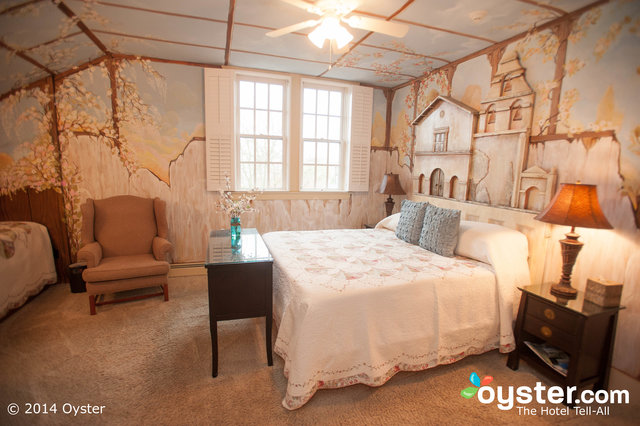 Unlike the majority of the Victorian-style bed and breakfasts in the Cape May area — or anywhere on the East Coast, for that matter — the Mission Inn, built in 1912, was constructed in the classic California Spanish architectural style. Perfect for couples seeking a romantic getaway by the Jersey Shore, the upscale inn includes individually designed rooms (each themed after a different California mission) and an impressive home-cooked daily breakfast. And bonus: You're only a block from sun and sand.
In Cape May – a historic town heavy on charming Victorian-era architecture and quaint B&Bs – the Ocean Club Hotel breaks the mold, and is a good choice for those who might prefer more of a hotel-like experience. It's located across from the beach, and has a large pool with a tiki bar and waterfront restaurant. Many of the rooms have balconies.
The Southern Mansion is a four-pearl property in Cape May that gets high points for its style and ambiance. The interior decor combines Southern charm (such as a wrap-around porch with wooden rocking chairs) and eccentric flourishes (such as a leopard-print carpet). Its free breakfast, which includes a continental spread plus made-to-order hot dishes, is also another major perk. You may be a ten-minute walk from the waves, but for a charming stay on the Shore, you can't do much better.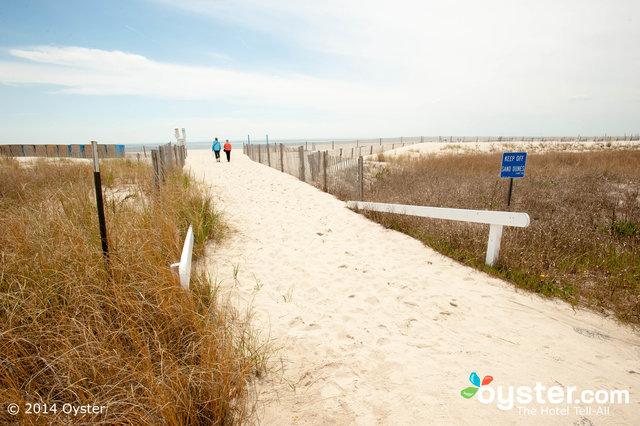 This beachfront property is popular with families and couples who flock to Cape May every summer for a beach vacation. Avondale has an almost unbeatable location directly across the street from the ocean and a six-minute walk to pedestrian-friendly Washington Street Mall. Rooms are basic but clean, and a free breakfast and a reserved parking space are nice extras.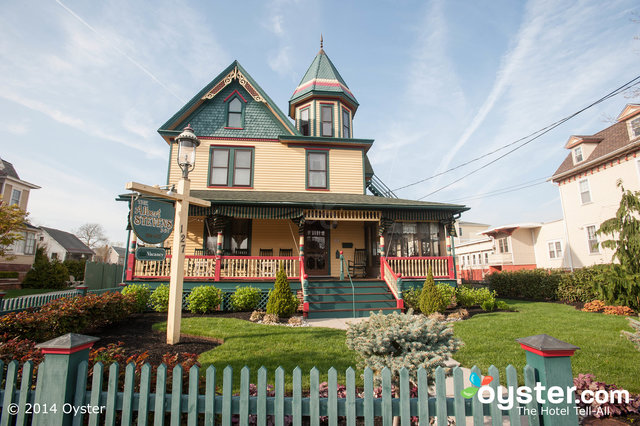 The Albert Stevens Inn is a charming bed-and-breakfast in a peaceful, residential neighborhood of Cape May. The 10-room, antique-filled property attracts couples looking for a quiet place to stay with lots of great perks like free bike rentals, gourmet breakfasts, and an afternoon snack reception. Rooms are decorated in a traditional style and offer a mix of high-tech and tech-free entertainment (think flat-screen TVs and board games).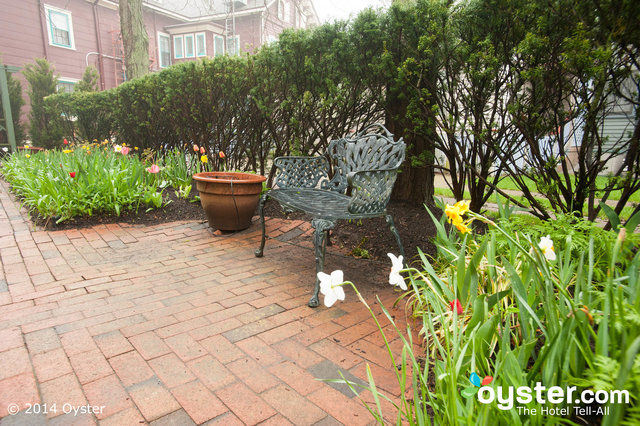 Spread across four picturesque homes, the Queen Victoria is a beautiful, mid-range B&B with a fantastic location equidistant from sun and surf, and the town's popular shopping area. A tasty breakfast buffet and afternoon tea and snack service are offered daily, and the hotel has bicycles guests can borrow, as well as outdoor showers for cleaning off after a day at the beach.
Check out Oyster's page on Google+
To learn more about Kristina Fazzalaro, visit her on Google+
RELATED LINKS:
All products are independently selected by our writers and editors. If you buy something through our links, Oyster may earn an affiliate commission.