Soaking in a hot spring is known to have lots of health benefits, from improving circulation to alleviating body aches. And while taking a dip in thermal waters au naturel is par for the course in areas such as Europe and Japan, U.S. citizens have to actively search for nearby hot springs that allow nudity. Whether you're looking for a quick weekend getaway or a two-week jaunt with some time spent in a clothing-optional or nude-only hot spring, we've got you covered. Here are nine fabulous nude hot springs around the world.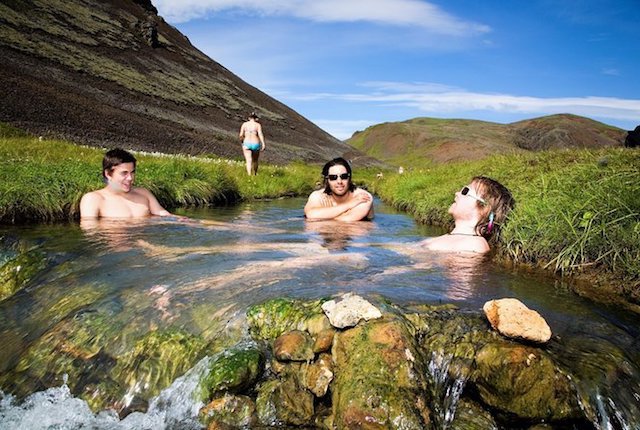 While we wouldn't necessarily say you should skip the Blue Lagoon on your trip to Iceland, it's worth heading to a less popular hot spring for a more authentic experience. The Reykjadalur Hot Springs provide just that, and it's only a 45-minute drive from Reykjavik. However, reaching the springs requires a bit more effort — visitors must hike (often uphill) for about an hour through a beautiful landscape in the Reykjadalur Valley. The unspoiled springs are peaceful and free to enter, and clothing is optional here. Tours with a guide are available.
Nearby Hotel Pick: Hotel Borg by Keahotels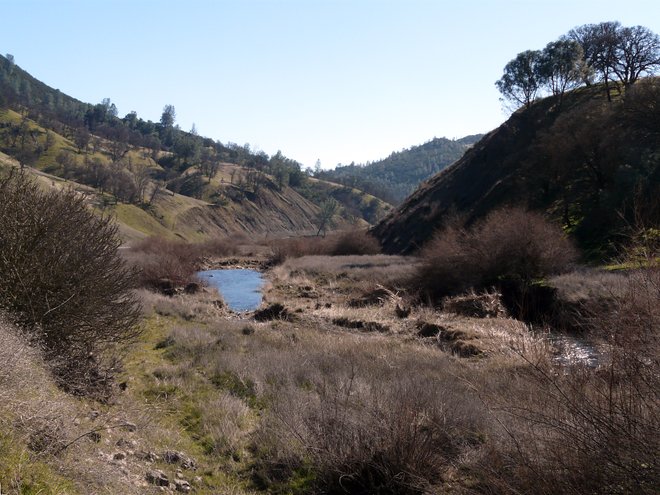 Located about a 90-minute drive northwest of Sacramento, Wilbur Hot Springs is a great off-the-grid pick for travelers wanting a day trip or weekend-long getaway. The geothermal waters here are undiluted, untreated, and unheated, and the website gives a mineral level report for things like zinc, magnesium, and sodium. Guests can use the hot springs — an open-air area with volcanic mineral water ranging from 98 to 109 degrees Fahrenheit — pool, sauna, and nature preserve from 10 a.m. to 5 p.m. All facilities are clothing-optional. Travelers staying overnight in one of the simple, charming rooms that vary between bunk units and cabins get access to everything.
Nearby Hotel Pick: Hyatt Regency Sacramento
3. Tenzan Onsen, Japan
https://www.instagram.com/p/BhNYE8wFFrG
Japan is well-known for its hot springs, ranging from private areas in traditional ryokans to options for relaxing snow monkeys, and the Tenzan Onsen is one of the top spots. Tenzan is located in the beautiful hot springs resort town of Hakone (about a one-hour drive from Tokyo), within Fuji-Hakone-Izu National Park, making for a scenic mountain setting. It costs just 1300 yen (about $12) to access the facilities, which are divided into sides for women and men. Showers, various indoor and outdoor pools at different temperatures, and a small cave grotto are included. Swimsuits are not allowed.
Nearby Hotel Pick: Fukuzumiro Ryokan
4. Orvis Hot Springs, Colorado
https://www.instagram.com/p/Bk9_6G7DbNY
After a day spent skiing or hiking in nearby Telluride, head to the Orvis Hot Springs, a clothing-optional facility in southwestern Colorado. An all-day adult pass (9 a.m. to 10 p.m.) is just $22, giving visitors access to several co-ed outdoor pools of varying temperatures, a cold plunge, an indoor pool, and a sauna. Free coffee, tea, and hot chocolate are provided. Massages are also available, and people can camp here as well as book a stay in one of their cozy lodge-like rooms.
Nearby Hotel Pick: Chipeta Solar Springs Resort & Spa
5. Polynesian Spa, New Zealand
https://www.instagram.com/p/BVlu7CaASfD
The large Polynesian Spa is set on Lake Rotorua in New Zealand, about a three-hour drive from Auckland. Its 28 hot mineral pools are sourced from two natural hot springs, and range in temperature and effect on the body — some supposedly nourish skin, while others relieve aches and pains. Although the public pools aren't nude-friendly, inexpensive private pools — some with gorgeous lake vistas — are clothing-optional. Tons of spa treatments can be added.
Nearby Hotel Pick: Sport of Kings Motel
6. Friedrichsbad Roman-Irish Bath, Germany
https://www.instagram.com/p/BrhkB3hB8h8
Two hours south of Frankfurt lies the German spa town of Baden-Baden. The top spa facility here is Friedrichsbad Roman-Irish Bath, housed in a 19th-century building with a specially created circuit of 17 different stations. The first station is a shower, and the remaining ones include a soap and brush massage, a thermal steam bath, a thermal whirlpool bath, a cold plunge, and a moisturizing cream station. Depending on the day of the week, men and women either bathe together or separately — always nude.
Nearby Hotel Pick: Hotel Belle Epoque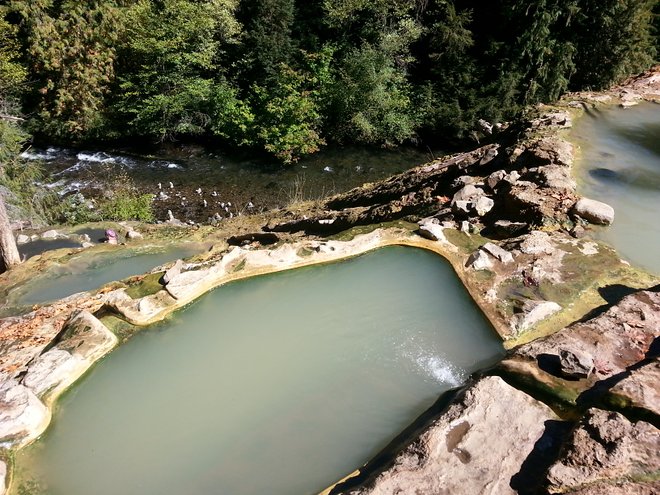 Drive two-and-a-half-hour from Bend, Oregon, and you'll reach the lovely Umpqua Hot Springs above the North Umpqua River. It's $5 per vehicle to enter the parking area, where visitors then have to hike a quarter-mile (more when there's snow) to reach the three mineral pools that make up the hot springs. This is a popular spot, and many people opt to go completely nude. The springs are open year-round.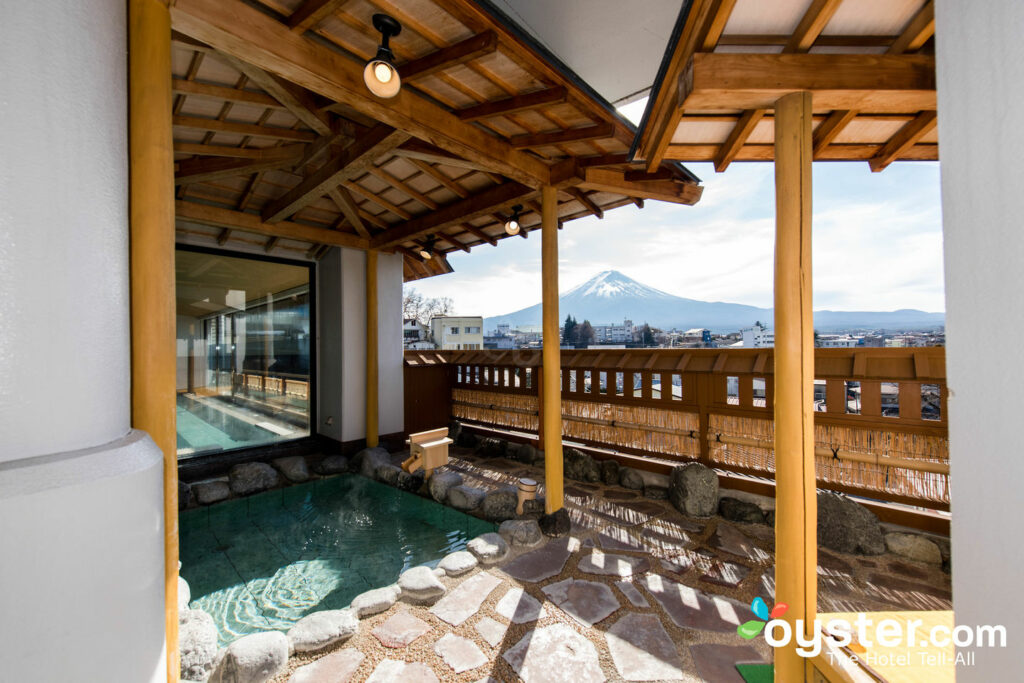 For a relaxing hot spring experience with a side of jaw-dropping scenery, head to the Konansou ryokan, which has lovely Mount Fuji views. Men and women each have their own nude-only onsen areas with indoor and outdoor pools, a cold plunge, and saunas. Private bath areas and a rooftop foot spa overlooking the mountain are available, but only for overnight guests. For visitors that book a room here, half-board rates are available.
9. Therme Erding, Germany
https://www.instagram.com/p/Bsu7OygjyzL
Divided into a kid-friendly section and an adults-only nude spa and sauna area, Therme Erding claims to be the largest spa in the world. Situated a 30-minute drive outside of Munich, Germany, the spa has a water park and wave pool on the swimsuit side, while the au naturel part (for visitors 16 and up) contains thermal pools set to various temperatures, both indoors and outdoors. Food and alcoholic beverages are served on-site. Everything from two-hour to all-day rates are available, with the latter costing 41 euros.
Nearby Hotel Pick: Hotel Muenchen Palace
For a quick cover-up option when getting from point A to point B, consider bringing along this caftan from Nordstrom.
You'll Also Like:
All products are independently selected by our writers and editors. If you buy something through our links, Oyster may earn an affiliate commission.