New York City itself is a bucket-list destination. But simply arriving at J.F.K. (or visiting Times Square) isn't enough to check the city off your list. To make your Big Apple trip truly bucket-list worthy, you're going to have to get out of your comfort zone to experience some of the best dining, shopping, culture, and nightlife in the world. Below, check out our list of top bucket-list experiences in NYC, from touristy classics to locals-only favorites.
1. Walk across the Brooklyn Bridge.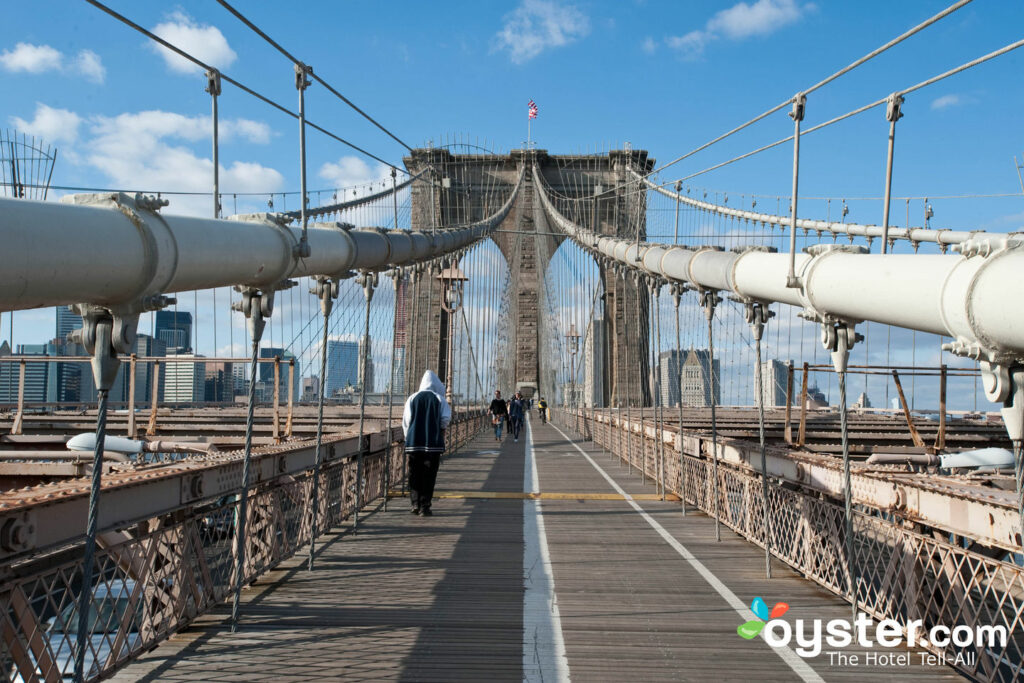 Walking from lower Manhattan to Brooklyn, across the East River, is an excellent way to start off a bucket-list trip in NYC. The iconic Brooklyn Bridge was constructed in 1883 and spans over 1,595 feet. If you move at a brisk pace and don't stop for too many photos of the Statue of Liberty and Manhattan skyline, it takes about 30 minutes to cross. The adventurous can also bike across the bridge (there are Citi Bike stations near the bridge's entrance), but it's not advised on the most crowded days, as tourists tend to wander into the bike lane. Bonus points for crossing the bridge during the day and at night, for the same views in a different light.
Brooklyn Hotel Pick: The William Vale
The 183-room William Vale is a luxury property in Brooklyn's hip Williamsburg neighborhood. It has stunning views of Manhattan, Queens, and Brooklyn from numerous vantage points. The hotel embraces its setting, with rooms that are trendy, modern, and outfitted with eye-catching locally produced art. An outdoor pool with food service is open during summer months plus there's a modern gym and an awesome rooftop bar.
2. Splurge on a designer souvenir in SoHo.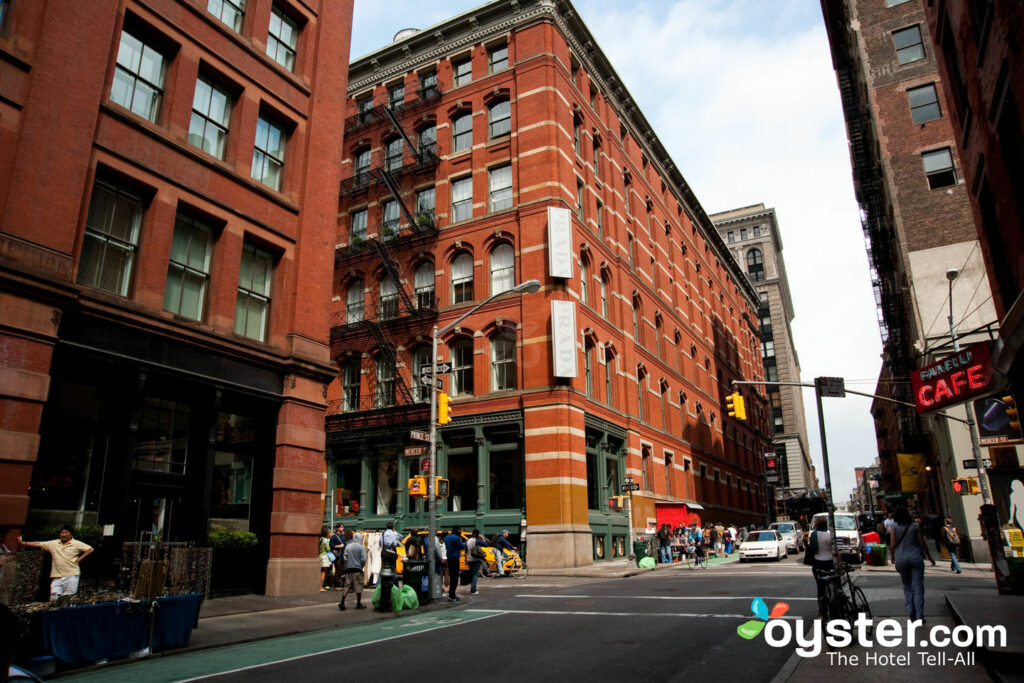 Sure, there's a time and a place for an "I Heart NY" T-shirt, but why not splurge on a designer item that you'll treasure for years? SoHo, in Lower Manhattan, is a haven for luxury shoppers. You'll find everything from Prada and Gucci to Alexander Wang and Isabel Marant in a several-block radius. You can also check out the sale racks at Bloomingdale's or head over to Artists & Fleas for art, vintage clothes, books, and jewelry made by local artists.
SoHo Hotel Pick: Solita SoHo Hotel
Wedged between a restaurant and a residential building on a SoHo street five minutes from both Chinatown and Little Italy, the Solita Soho Hotel is a mid-range boutique offering 42 small, clean rooms outfitted in white and black, at competitive rates for the area. The immediate area is teeming with upscale shopping options and the cheaper stores on Broadway are within easy walking distance as well; restaurants are also plentiful in the neighborhood.
3. Eat something iconic in all five boroughs.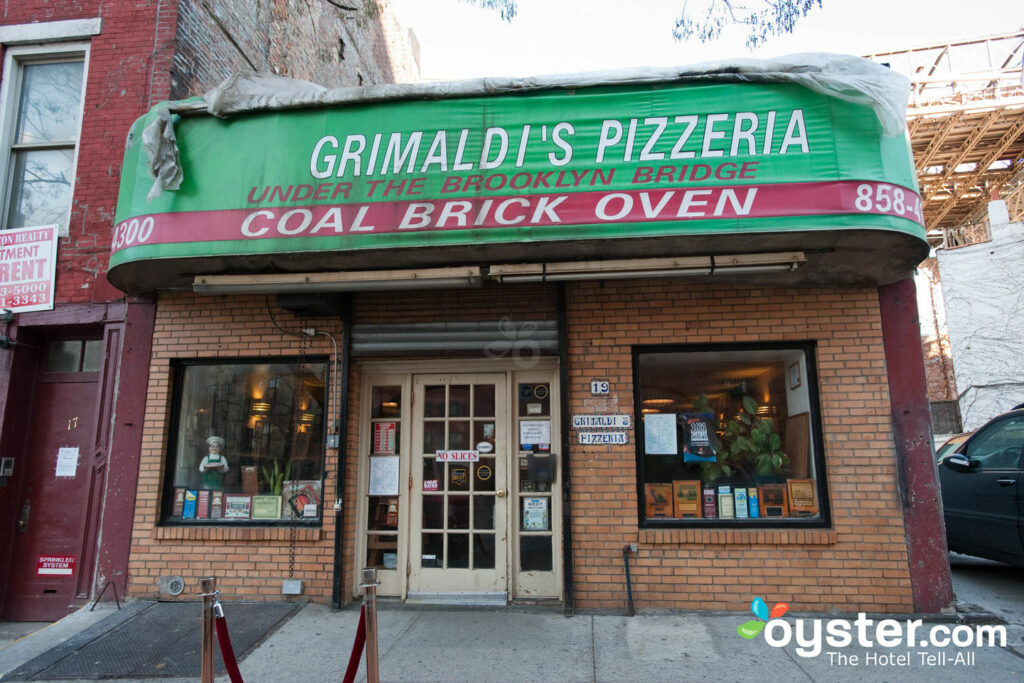 A list of New York City's greatest foods is seemingly endless: pizza, hot dogs, bagels, doughnuts, pretzels, Chinese dim sum, and pastrami are just a few of the standouts. And that doesn't take into account the authentic ethnic food enclaves found in all five boroughs — or Shake Shack. For visitors with bigger budgets and bigger appetites, the city is home to a whopping 71 Michelin-starred restaurants (as of 2018). To truly experience the city, you've got to taste it.
Long Island City Hotel Pick: Z NYC Hotel
The 100-room Z NYC Hotel is a hip boutique in an industrial, rather unlovely part of Long Island City, Queens. Stylish rooms have floor-to-ceiling windows with sweeping Manhattan views, plus great details, like minibars, rainfall showers, and Hermes toiletries. More skyline views can be seen from the hotel's rooftop bar, and a free breakfast is served in its cellar-level lounge.
4. Go to the top of the Empire State Building.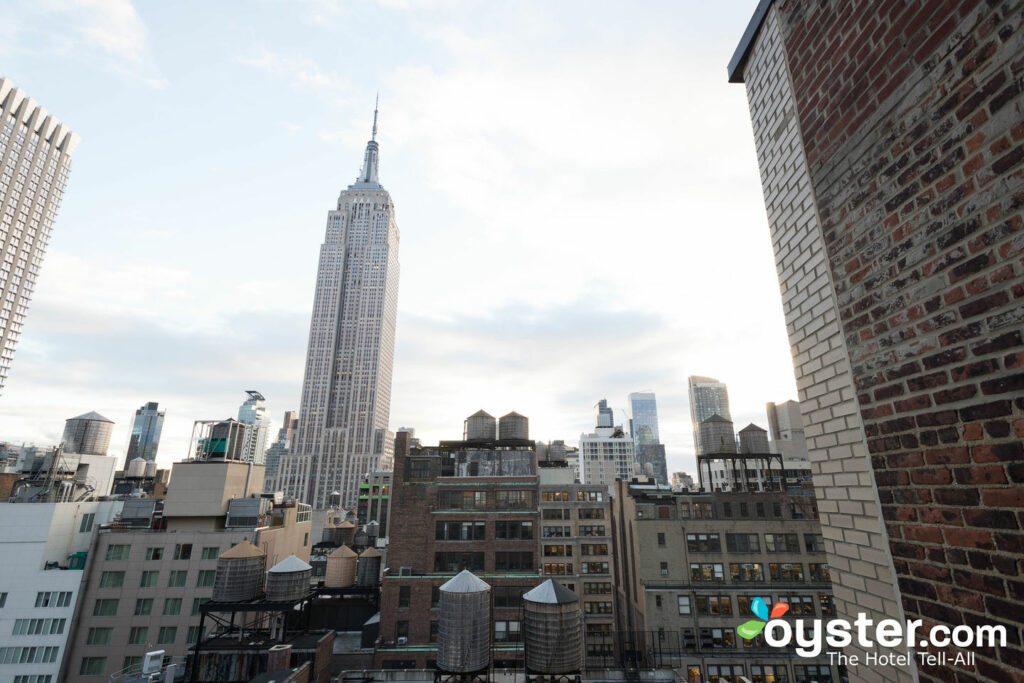 A visit to the top of the Empire State Building is high on the list of touristy to-dos, but that doesn't mean it's not worth your time. The 102-story Art Deco skyscraper in Midtown has some of the best views of not only Manhattan, but also New York, New Jersey, Pennsylvania, Connecticut, and Massachusetts. Plus, there's some interesting history about how the world-famous skyscraper was engineered and built. Upgrading to an express pass is worth it if you want to skip the lines.
Nearby Hotel Pick: Archer Hotel New York
The Archer Hotel New York is an upper-middle-range, 180-room property that sits on a fairly calm street, just two blocks from Bryant Park. The main floor's lobby and foyer bar are cozy, chic, and welcoming, and the very hip on-site steakhouse means a good meal is close at hand. But the hotel's crowning highlight could be its rooftop bar, which offers spectacular views of the Empire State Building.
5. Walk the High Line in Chelsea.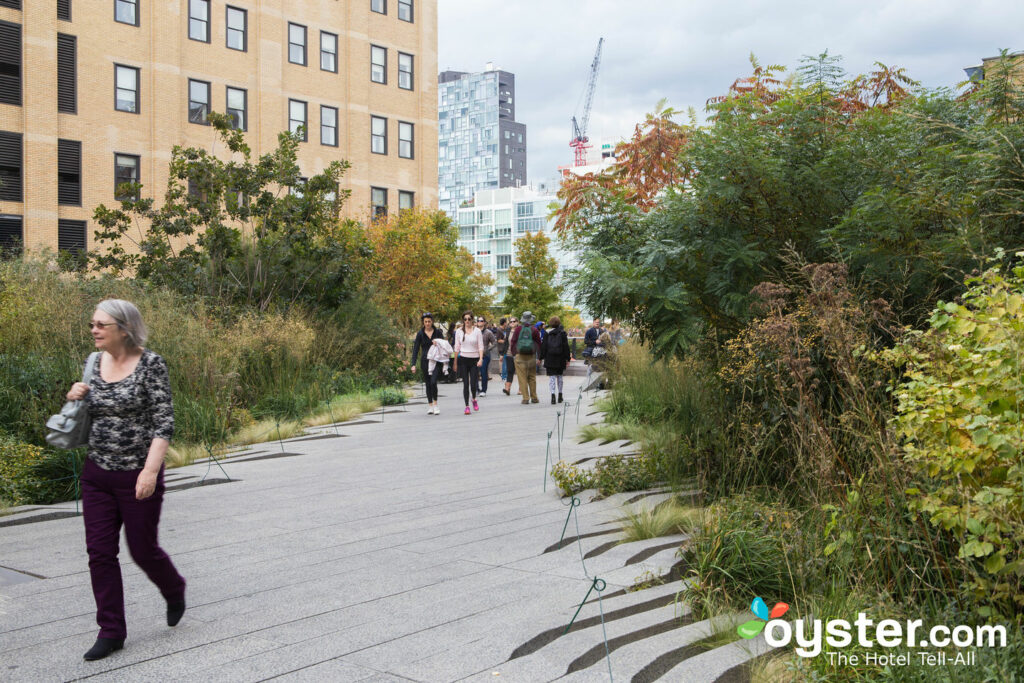 Both tourists and locals tend to adore the High Line, a 1.45-mile-long elevated walking trail and park on the west side of the iconic Chelsea neighborhood. The green space is home to gardens and art installations, and there are lots of spaces for visitors to sit down and soak in the river views.
Chelsea Hotel Pick: The High Line Hotel
This chic 60-room boutique hotel opened its doors in 2013, taking up residence in a section of a still-working theological seminary dating back to the 1800s. In the warmer months, guests can enjoy champagne and oysters on the outdoor terrace restaurant, and Intelligentsia Coffee (from Chicago) serves serious caffeine fixes and local pastries in the lobby year-round. Luxurious rooms and suites have plush king beds, pine wood floors, unique antique furnishings, bathrobes and CO Bigelow bath products.
6. Get your thrills at Coney Island.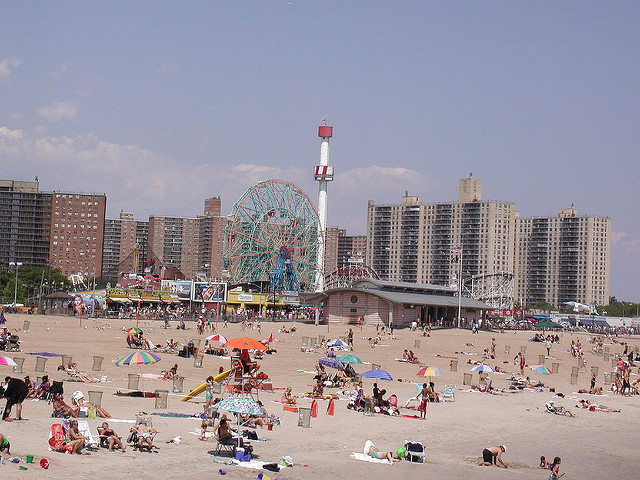 Coney Island may seem slightly out of the way for Manhattan-based tourists, but it's only an hour on the subway from Lower Manhattan. The beach and iconic boardwalk are open year-round, though Luna Park amusement park is only accessible from Easter to Halloween (rides are open from Memorial Day to Labor Day). Summer months also host a plethora of activities, from minor league baseball games and fireworks to the Mermaid Parade and famous hot dog eating contest at Nathan's Famous.
7. Meander through Central Park.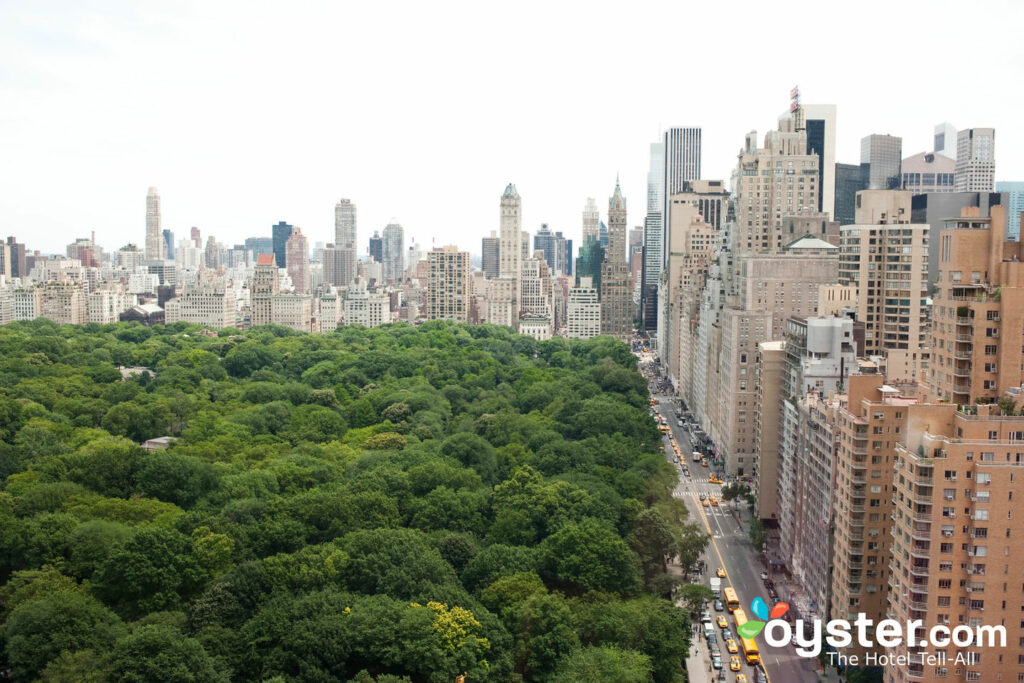 Central Park serves as the idyllic backdrop for harried New Yorkers. The urban park, between the Upper West Side and Upper East Side, is so massive that it's easy to forget you're in a densely-packed urban center. It's impossible to see everything the park has to offer in just one visit, but some highlights include the Central Park Zoo, the Great Lawn, the carousel, and Kerbs Boathouse. Biking, carriage rides, and picnics are popular activities.
Nearby Hotel Pick: Mandarin Oriental
The Mandarin Oriental, New York is one of the most well-thought-out luxury hotels in Manhattan. It's discreetly located above Columbus Circle, on floors 35 through 54 of the Time Warner complex. It's no surprise that celebrities and socialites stay here when they want world-class service, a 75-foot indoor lap pool, Asian-inspired healing spa with a tea lounge, and a modern fitness center.
8. See a Broadway show and Times Square.
A Broadway show doesn't have to break the bank, thanks to apps like TodayTix and day-of discounted tickets at TDF's TKTS booths in Times Square, Lincoln Center, downtown Brooklyn, and the South Street Seaport (note that you won't score tickets to big-name shows, like "Hamilton", at a discount). Seeing a show also provides an ideal opportunity to check out the lights and shops of nearby Times Square. Pro tip: Visit Times Square after dark to truly appreciate the sea of neon lights.
Times Square Hotel Pick: DoubleTree Suites by Hilton Hotel
The DoubleTree Suites may be one of the best hotel options for families in New York City. The big two-room suites all come with pull-out couches and either one king or two double beds; the latter can fit up to six people, a rarity in the area. And the location right on Times Square is as central as it gets for sightseeing.
9. Visit the Strand Bookstore.
The Strand is a family-owned independent bookstore with more than 18 miles of new, used, and rare books on its shelves. The always-buzzing multi-story shop is a favorite among New Yorkers for literary events with famous and less well-known authors. Plus, there's a cute kids' section and lots of New York City art and fun souvenirs for sale. The tote bags make excellent gifts.
10. Ride the Staten Island Ferry.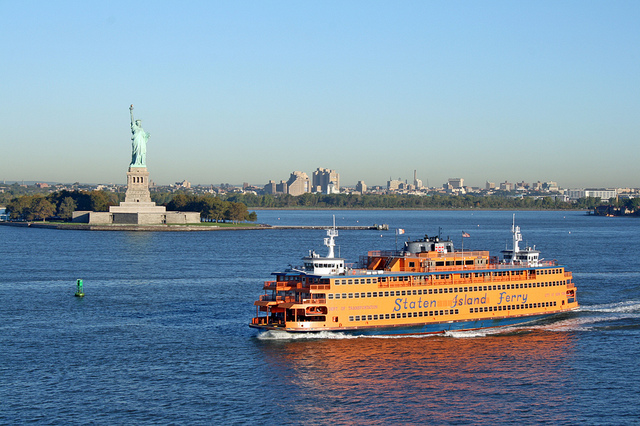 A free ride on the Staten Island Ferry is a picturesque and budget-friendly way to take in views of the Statue of Liberty and Brooklyn Bridge. The ferry service operates 24/7, 365 days a year, but tourists should avoid peak rush hour times, when the boat is filled with hordes of New Yorkers who depend on the ferry to get to and from work. The boat runs between St. George Ferry Terminal in Staten Island and the Whitehall Ferry Terminal (also known as South Ferry) in Manhattan. There's a snack bar onboard that sells beer and food.
Staten Island Hotel Pick: Staten Island New York Hotel
Just a (free) ferry ride away from Manhattan, Staten Island New York Hotel offers a lower key stay when it comes to a NYC vacation.
11. Visit the Statue of Liberty.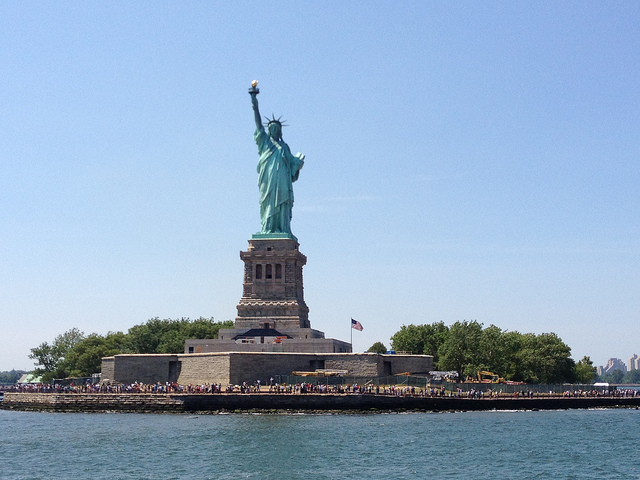 Cruising past the Statue of Liberty really isn't the same as stepping foot on Liberty Island — but reservations are required. There are three types of ticket available: Grounds Only, Pedestal Ticket, and Crown Ticket. If you want to go all the way up to the crown, plan ahead as tickets book up months in advance. Ferries depart from Battery Park, and it's a pleasant boat ride over to the island. Once there, depending on your ticket, you'll either be able to walk around the scenic island and take pictures of the statue, or go inside. There are walking tours, a souvenir shop, and a restaurant.
Lower Manhattan Hotel Pick: The Beekman A Thompson Hotel
Occupying a historic 19-century building, The Beekman is a stunning luxury property that opened in August 2016 and artfully blends antique style with modern comfort. The 287-room property is located in the Financial District in downtown Manhattan, a five-minute walk from multiple subway lines. The stylish rooms and suites are outfitted with all the expected trappings, including quirky artwork, sleek marble bathrooms, and free Wi-Fi.
12. Take a dip in Rockaway Beach.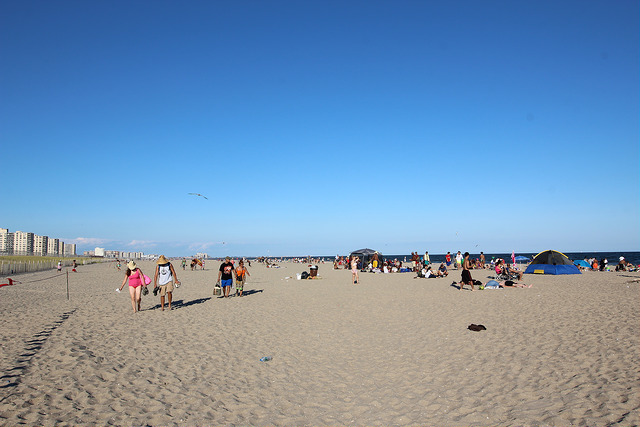 Most NYC tourists don't think of the city as a beach destination, but the Rockaways in Queens provide a fun and unexpected way to experience New York. Known as "The People's Beach," Jacob Riis Beach is a popular spot for overheated locals and tourists all summer long. The boardwalk offers trendy dining outlets from Manhattan and Brooklyn, with everything from frozen sangria to fried clams to ice cream. You can rent bikes and paddleboards, and take surf lessons on the mile-long stretch between Beach 149th and Beach 169th Streets.
Look like a local with the appropriate NYC dress code: all black everything. We're loving the style of these skinny jeans from Rag & Bone, they're a perfect fit for your city adventure.
You'll Also Like:
All products are independently selected by our writers and editors. If you buy something through our links, Oyster may earn an affiliate commission.