Here at Oyster, we travel the world to bring you honest hotel reviews, but New York City is our home. We love the nonstop energy, the convenience, the culture, and the people. We can navigate the city like a pro, know exactly where to go to avoid the crowds, have learned all the scams out there, and have lived to tell the tale. However, we can admit there is a learning curve to this city, whether you are here to plant roots or just flutter about for a few days. We've earned our stripes and want to share 13 things every traveler needs to know before visiting NYC, so you can have the best vacation possible -- and not piss off any locals.
1. Keep moving and don't stand on the wrong side of the escalator.
New Yorkers are always on the move. It's one of our assets and our downfalls. For tourists, this means if you're out on the sidewalk, keep moving. Don't stop while walking, as this is a surefire way to annoy locals. If you need to look at your map or phone, get out of the flow and move safely to a peripheral space to do your business before merging back in. PSA: When you're walking up the stairs in the subway, stick to the right side. If you're riding up an escalator, stand to the right (and put any bags on the right side with you) and walk to the left.
2. Not all locals are rude.
It's been a long-standing belief that all New Yorkers are coarse, on the edge, and a bit cranky. While this may be true depending on the day of the week, locals are generally happy to help should you stop to ask for directions or want advice on where to go for dinner. We may look intimidating, but we're mostly softies at heart — as long as you don't block our path.
3. Carry some cash.
We may live in a cashless society, but several parts of New York City like to keep it old-school and will only accept cash. This particularly applies to a smattering of bars in the Lower East Side and in areas of Brooklyn. Cold hard cash is also a must for tipping folks, grabbing a souvenir from one of the many sidewalk table vendors, purchasing a hotdog from a street cart, and picking up snacks or drinks at the bodega without having to bow down to a minimum purchase.
4. You might want to fly into New Jersey's Newark Airport.
JFK and LaGuardia may be New York City's designated airports, but if you're staying in certain parts of Manhattan — particularly on the west side — flying into New Jersey may be your best bet. Newark Liberty International Airport is huge and operates as a United hub, so you can often snag a good flight deal. The easiest way to reach Manhattan from Newark International Airport is to jump in a cab — prices come out to around the same, if not less, than they would traveling from JFK to Manhattan — or take a more environmentally-friendly shared ride shuttle, like GO Airlink NYC. Public transit is also an option via the AirTrain and the NY/NJ Transit.
And while we are on the subject, don't take unofficial transportation from any airport. There are designated taxi lines and pick-up points for ride-shares, so don't listen to the curbside solicitors who offer you a ride as soon as you exit baggage claim. Often, these rogue taxis are scams, cost twice as much (or more) as a regular cab, and can come with dangerous consequences. Keep it simple and only use official transportation — NYC cabs, ride-share apps, or public transit to get to and from the airports.
5. Some museums are donation-based.
New York City is world-famous for its museums. There's the Whitney Museum of American Art, the Museum of Modern Art (MoMA), the American Museum of Natural History, the Guggenheim, and The Metropolitan Museum of Art (lovingly referred to as the Met), to name a few. While NYC isn't quite on par with the English standard of completely free public museums, many of NYC's museums are donation-based. This means you pay what you can or what you wish. Some museums have a suggested entry fee listed. For example, the Met asks for a suggested donation of $25, but you can still pay what you wish. In addition, some museums with mandatory entrance fees will host monthly or weekly free days or hours. For a complete list of which museums are donation-based and which have free days, check out the NYC arts website.
6. Several museums are closed on Mondays.
If you're thinking you'll beat the crowds by visiting one of the city's fantastic museums on a Monday, think again. Several of the museums in NYC are closed on Mondays. But don't fret — some of the best are open for business, including the Met, the MoMA, American Museum of Natural History, the Whitney, and the Guggenheim. It's also worth noting that the Brooklyn Museum — often-overlooked even though it is one of the United State's largest and oldest museums (and one of our personal favorites) — only opens its first floor on Mondays and Tuesdays.
7. Queens is home to some of the city's most delicious food.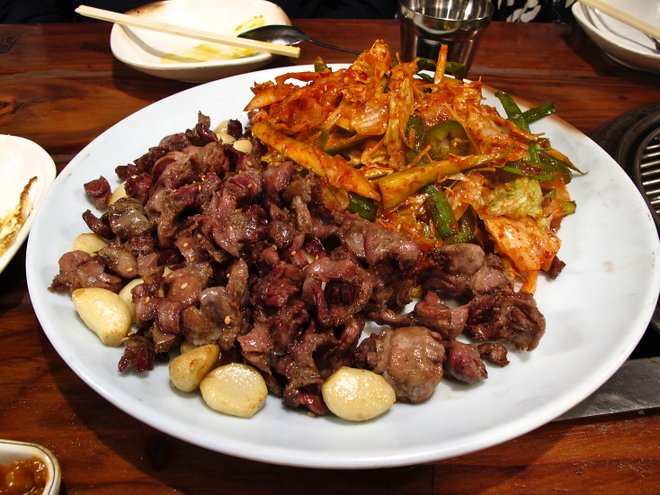 The dining scene is New York is legendary. For starters, the city is home to the second-oldest restaurant in the country, which still operates. Fraunces Tavern over on Pearl Street in Lower Manhattan has been around since 1762, and famously hosted a victory dinner for George Washington and his troops after they ran the British out of the city. Since then, NYC has hosted some of the country's best chefs and restaurants, from celebrated Michelin-starred spots to hidden-gem holes-in-the-wall. While Manhattan has hogged most of the food spotlight, Queens gives other boroughs a run for their money. NYC is a city of immigrants, and the best immigrant eats can be found in Queens. Feast on everything from authentic Chinese to Indian to Egyptian fare. This is truly a borough where you can eat your way around the world.
8. The subway can be convenient, but confusing.
NYC is blessed with a 24-hour subway system, and it does a fairly good job at connecting the city. However, as convenient as it is to get around like this, it can also be a confusing experience for a tourist. Unlike other large cities with underground trains, the subways here aren't always clearly marked with which direction they are traveling in. Instead of a simple "north" or "south," you'll find street names of the last stop on the train. Plus, when trains arrive at a platform, they'll display the first and last stop of the entire line, making it difficult to determine which direction you'll be heading. Also expect a significant amount of changes in service and in-car speaker systems that sound like a muffed dog barking, at best. All this said, there are several apps available to help alert you of scheduled service changes, arrival times, and more. Plus, you can always ask someone nearby for help. If they're a local, they'll likely point you in the right direction.
9. It might be worth getting an unlimited weekly MTA card.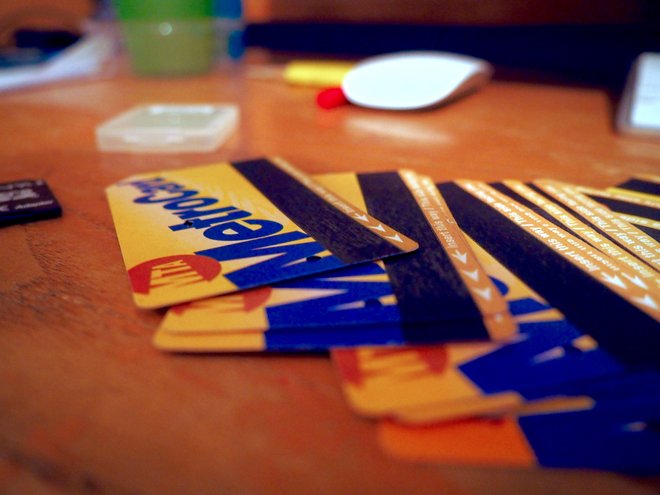 On the subject of subway travel, it's probably worth getting an unlimited card if you plan on using the subway several times throughout your visit. At the time of publishing, fares are $2.75 for a one-way ticket, and seven-day unlimited tickets cost $32 (plus $1 for the card itself). This comes out to 12 one-way trips, which is easy to meet or even surpass in a few days of sightseeing.
10. NYC loves its oysters.
This may seem silly to include, but NYC takes oysters seriously. Back in the day, oysters were the protein of choice for both rich and poor New Yorkers who would consume the shellfish by the barrel. Today, remnants of this history can be spotted in the street names and oyster middens hidden in plain sight. Stroll down almost any street and you'll likely find a bar or restaurant serving up an oyster happy hour — often for the bargain price of a dollar each. Some top spots include Zadie's Oyster Room, Grand Central Oyster Bar, The Dead Rabbit, and Mermaid Inn — all located in Manhattan. For Brooklyn oyster joints, head to Maison Premiere, St. Mazie, Brooklyn Crab (in the summer), and Extra Fancy.
11. Tips are always accepted (and often expected).
An entire chunk of NYC's population relies on tips for income. If you are at a restaurant or bar, tipping is expected. Tip about $1 per beer or glass of wine, and $2 or $3 per craft cocktail, depending how much work it takes to prepare. On restaurant bills, tipping 20 percent for great service and 15 to 18 percent for satisfactory service is pretty standard practice.
12. Don't spend all of your time at the tourist hot spots.
NYC is full of famous landmarks that have a permanent place in its history and culture, but they aren't the only things worth seeing while visiting. Mix up your days with visits to the Empire State Building, Top of the Rock, 9/11 Memorial, and One World Tower getting lost in Chinatown or visiting a local artisan market in Brooklyn. Half the fun of New York City is the discovery. If you are going to bop around the city looking for landmarks, grab a CityPASS to save on admission prices to many popular attractions.
13. The local bodega is a delicious breakfast spot option.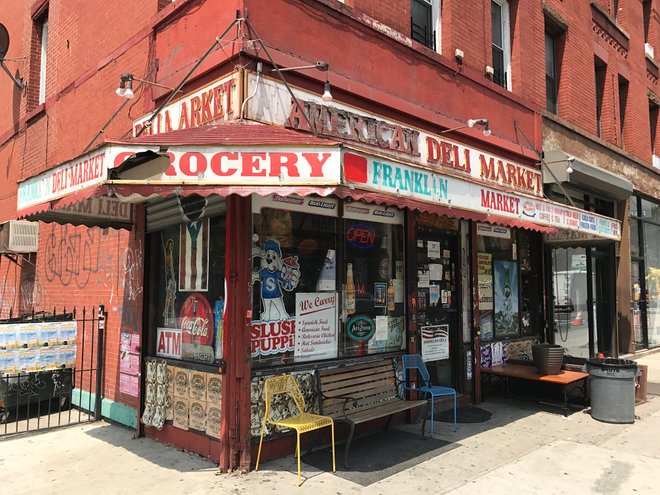 For a true local NYC experience, pop into a local bodega, the small convenience store that sells everything from cigarettes and shaving cream to coffee and deli slices. This is as much of a New York rite of passage as grabbing a slice of pizza or lining up for a bagel with cream cheese. Order a greasy breakfast sandwich to go, so that you can continue to soak in the sights and sounds of the city with each bite.
You'll Also Like:
All products are independently selected by our writers and editors. If you buy something through our links, Oyster may earn an affiliate commission.