According to TripAdvisor's Summer Vacation Value Report, New York City is one of the most popular destinations among tourists this summer. And if there's one thing New Yorkers have some trouble dealing with (aside from waiting on line, bars that are too loud, bars that are too quiet, drivers who don't know where they're going, bikers who won't stay in their lanes -- the list goes on), it's tourists. So many New Yorkers try to get away almost every weekend during the summer to avoid the "outsider" crowds and find some peace and quiet. The only issue is, last-minute getaways aren't so cheap -- and can be difficult to find. We did some research, though, and came up with eight affordable destinations that are not only easy to reach from New York City, but also often have at least a hidden gem or two that's still available, even if you're booking just days in advance. Here we bring you eight great getaways for New Yorkers this summer.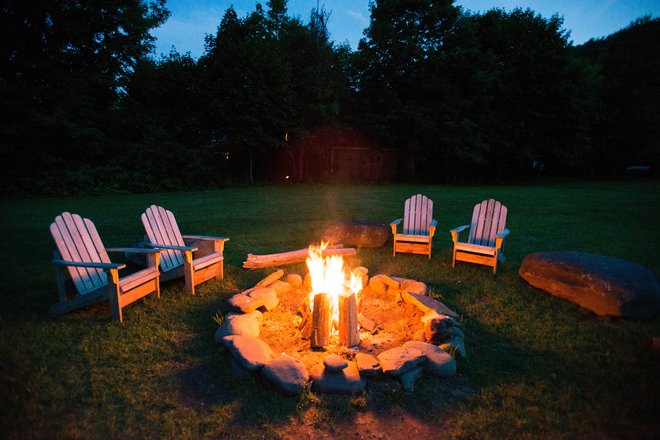 In the 1950s, the Catskills was one of the most popular resort towns in the Northeast — and now it's seeing a resurgence. But it's early enough in the revival that hotel prices in this beautiful mountain region, great for both summer and winter escapes, are reasonable. Planning a weekend trip here this summer is kind of like moving to Brooklyn in the early 2000s; impress your friends by staying at hidden hipster gems like The Graham & Co. and enjoying outdoor pursuits such as hiking and tubing. From New York City, it's about a three-hour trip either by train, bus, or car.
Affordable Hotel Pick: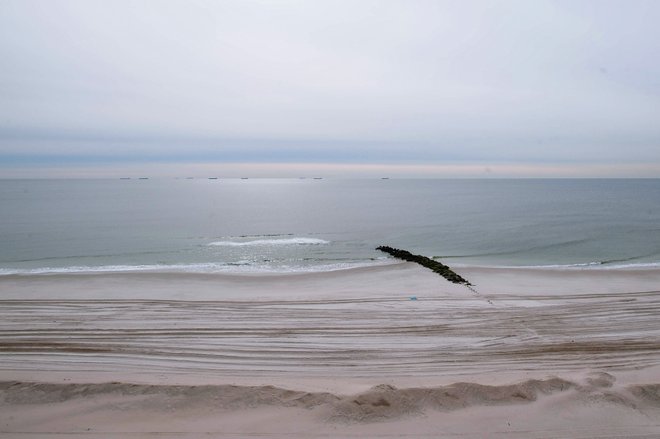 Yes, the East Coast has a Long Beach too! For New Yorkers looking for just a day trip, Long Island's Long Beach is a great option — the sand is within walking distance of the train station, or beach-goers can opt to drive the hour or so instead. Sure, there's a small museum and several cute shops, but the main purpose of coming here is to spend your time by the ocean — or in it; the water is relatively cold, but plenty nonetheless enjoy swimming, surfing, and kayaking here. If you'd rather stay the night, there are a couple surprisingly trendy hotel options — that are significantly less expensive than what you'd find in other areas of Long Island.
Affordable Hotel Pick: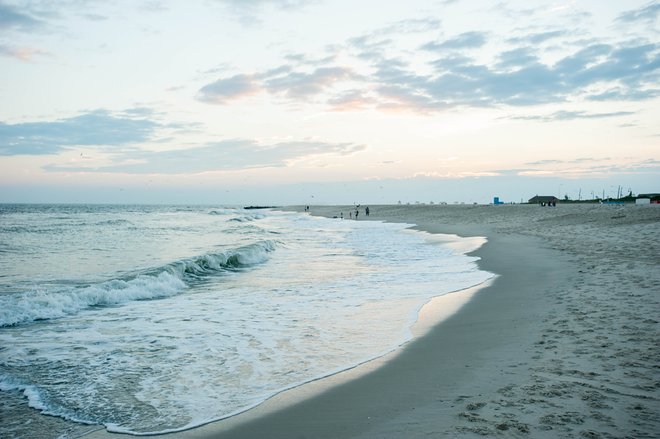 We know what you're thinking, but the Jersey Shore covers a significant amount of coast, meaning you can find all kinds of destinations here — not just what you've seen on TV. Similar to Martha's Vineyard, Cape May is defined by adorable historic gingerbread houses, many of which have been converted into upscale B&Bs. You can still find some budget- and family-friendly options on this section of the shore, though, or even more in neighboring Wildwood, less than an 10-minute drive away. From the city, it takes about three hours to reach the Jersey Shore; visitors can come by car, train, bus, or ferry.
Affordable Hotel Pick: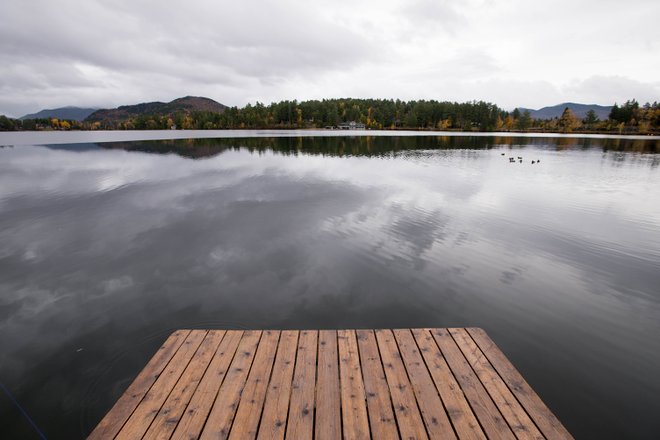 A bit farther afield (about four hours from the city by car, bus, and train), the Adirondacks make up for the time with stunning natural beauty — and budget-friendly prices. Instead of hitting the waves, visitors here can relax alongside peaceful lakes, such as Lake Placid and Lake George, with the stunning mountains as the backdrop. Most dining options are low-key local joints, and many hotel options are really more like campgrounds, meaning low cost and plenty of outdoor activities, such as hiking, biking, canoeing, and fishing.
Affordable Hotel Pick: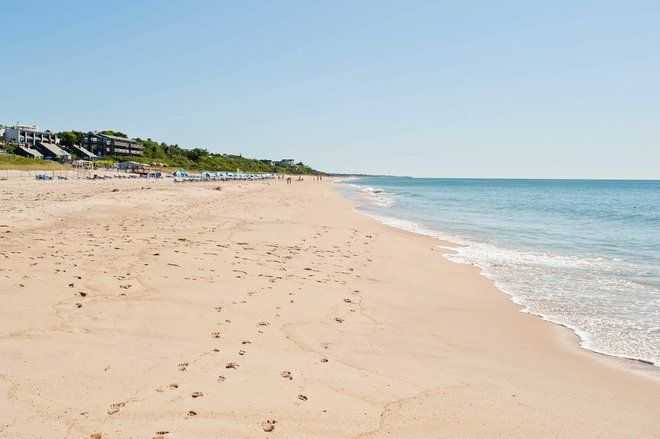 We know, the Hamptons are rarely thought of as an "affordable" getaway, but deals can be found here — particularly a) on the weekends before and after major holidays, like the Fourth of July and b) in Montauk, one of the least built up, most peaceful towns. Last-minute trips can actually work here, too; since so many visitors book share houses for the summer, it frees up space in local hotels and inns. Montauk especially has a good number of budget-friendly motels, made even more inexpensive if you squeeze in some extra friends. Since it's the furthest town from the city, traveling there can take over four hours in traffic, but inexpensive transportation includes bus (by way of the Jitney) and train. Opt for the express LIRR if you want to save up to an hour and a half of travel time.
Affordable Hotel Pick: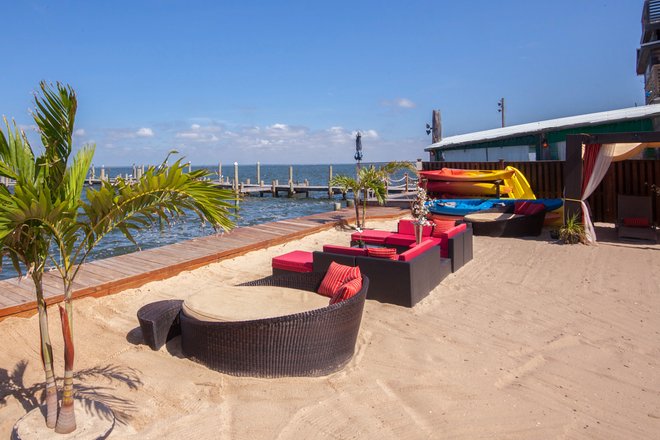 Like the Hamptons, Fire Island is made up of numerous areas that all have a slightly different vibe. While it doesn't take so long to get here (generally just about an hour and a half, if you line everything up just so), it's a tad more complicated; you either drive or take the train to the ferry. But the payoff is it's significantly cheaper to sleep, eat, and play on Fire Island. Plus, no need for pricey Ubers; this charming island swaps cars for island walkways and bike trails. And with quaint little communities — exactly like what you'd imagine on a sleepy, car-free island — plenty of coastline, and views for miles, Fire Island makes for a great weekend getaway.
Affordable Hotel Pick:
Just a 45-minute drive north of Manhattan, Nyack is a charming town in the Hudson Valley, set on the western side of the Hudson River. It's long attracted artist types, which is evident today at the Edward Hopper House Museum and Study Center, several art galleries, and handful of antique shops. Additionally, Art Cafe is a popular spot serving delicious coffee drinks and Mediterranean fare; dishes are even named after famous artists (including Hopper). Travelers can spend their weekend here riding bikes around town, taking a boat cruise along the Hudson, and hiking nearby trails.
Affordable Hotel Pick: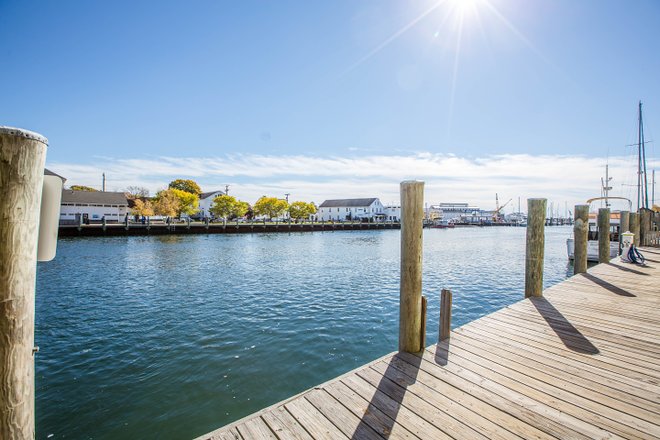 The charming seaside town of Mystic has all the makings of a perfect weekend getaway from NYC: a seaport, an aquarium, a historic downtown with shops and restaurants, an art museum, and a nature center, among many other attractions. Want to throw a little adventure into the mix? There's a zip-line park nearby. Want to indulge in a tipple? You can find wineries and breweries just outside of town. If you're driving up, expect the trip to take about two-and-a-half hours. You can also take Amtrak — the ride is about three hours.
Additional reporting by Stefanie Waldek.
You'll Also Like:
All products are independently selected by our writers and editors. If you buy something through our links, Oyster may earn an affiliate commission.