A beach getaway is meant to be a relaxing escape. But when you're spending a fortune for just a few days on the sand, it can be everything but a time of peace and tranquility. Fortunately, we've traveled to beaches all over the world and have stayed not only in luxe beachfront hotels, but also in lovely motel-style beach properties that are -- wait for it -- affordable. Here are our top ten picks.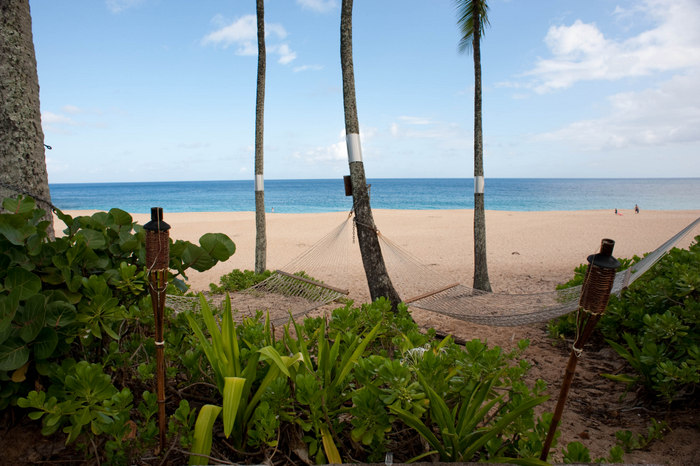 These 11 beachfront bungalows offer a solid value, and sit just above the sand on Hawaii's picturesque North Shore. Sure, the bungalows are modest, amenities are few, and service is minimal. But a beautiful beach is just outside the door, as are hammocks and grills, and parking is free. Oahu's most famous surfing spots and a charming surfer town, Haleiwa, are just down the street.
This 50-room motel-style property in Carlsbad is across the street from a great beach and its barbecues, kitchenettes, and pull-out sofas make it a solid choice for budget-savvy families and couples. Some of the condos have high-end technology and modern kitchens with stainless steel appliances, while others are more sparse. The grounds are attractive, with palm trees, fire pits, lush greenery, and lots of umbrella-shaded tables.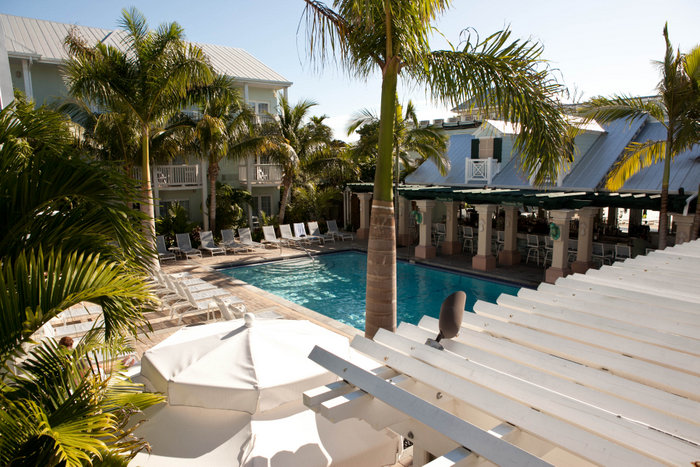 Southernmost Hotel is a small beach hotel with a great location. It's on Duval Street, at the opposite end as all the bars and restaurants; it's only a five-minute walk from the action, yet is far enough away to provide a quiet stay. The hotel has pleasant rooms with breezy, contemporary Caribbean decor, and appealing bathrooms. It shares it's beach, pier, and restaurant with it's sister property, but guests report that this does not diminish from the experience, and rates here are less expensive.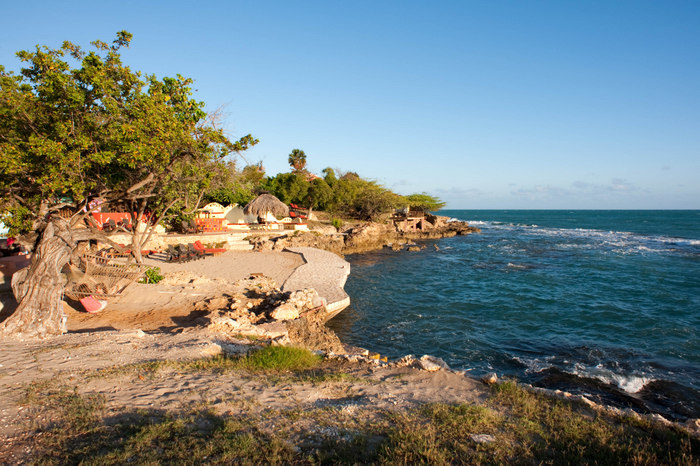 With just 30 hippy-chic cottages in secluded Treasure Beach, Jake's is a member of Bespoke Hotels, a trendy, luxury hotel group. Nonetheless, this laid-back property offers reasonable rates. Guests come to unplug — there's no phone, Internet, or TV in the cottages (which cuts down not only on the distractions, but also on the price). Set on a small beach, the property boasts a lovely spa, on-site painting and yoga classes, and excellent food, all of which makes this a particular favorite.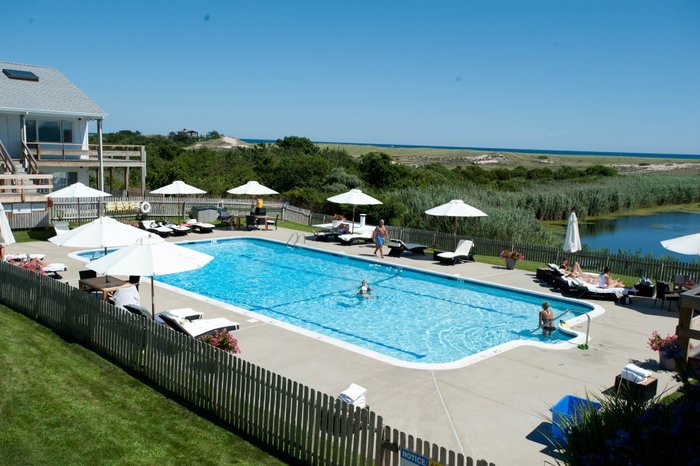 This condo beach property features 32 units in a two-story, motel-style building surrounded by pretty flower boxes. Property high points include the outdoor pool, private beach access, and location within walking distance of the hamlet of Amagansett. All units come with a kitchen (though they range in modernity), and feature affordable rates, especially considering the property's tony Hamptons address.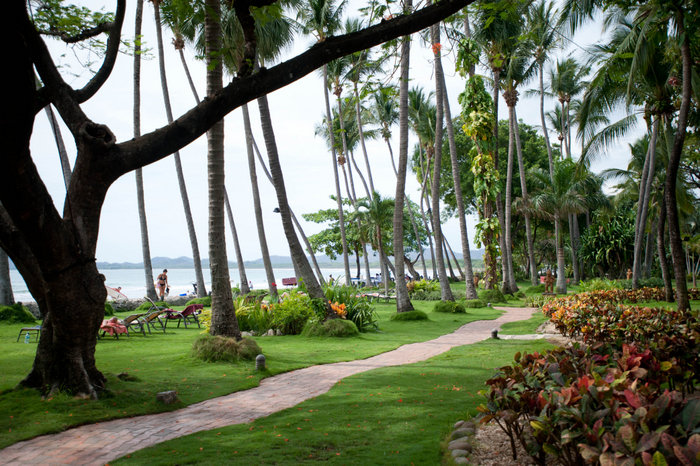 For an affordable mid-range hotel right on Tamarindo Beach, this 183-room property is a solid bet (particularly for the young and party-minded). The central location is within easy walking distance of shops and restaurants, and rooms are comfortable, if not luxurious. The rooms and features are spread across two areas; some rooms sit on the beachfront section of the property, while others sit across the street near the main pool.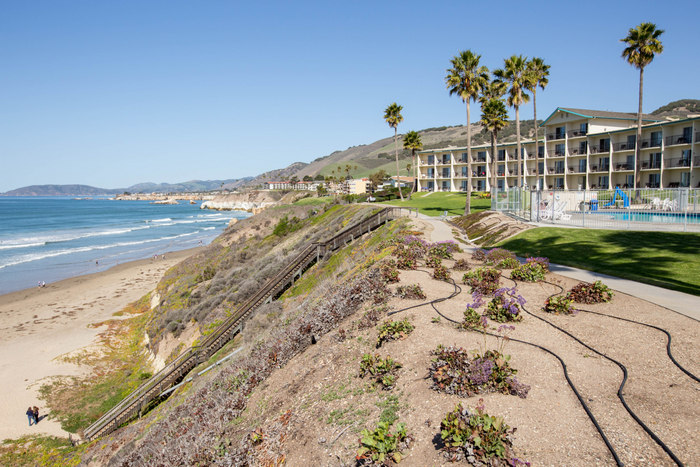 This motel-style property is one of (and arguably the) most popular budget pick in Pismo Beach, offering beautiful views, affordable prices, and a central location. The rooms may be a bit dated, but they all have sliding glass doors and face the ocean. The small pool also has a stunning outlook of the sand and sea. The direct beach access is a huge plus, and free Wi-Fi, free fitness center access, and free continental breakfast add to the value.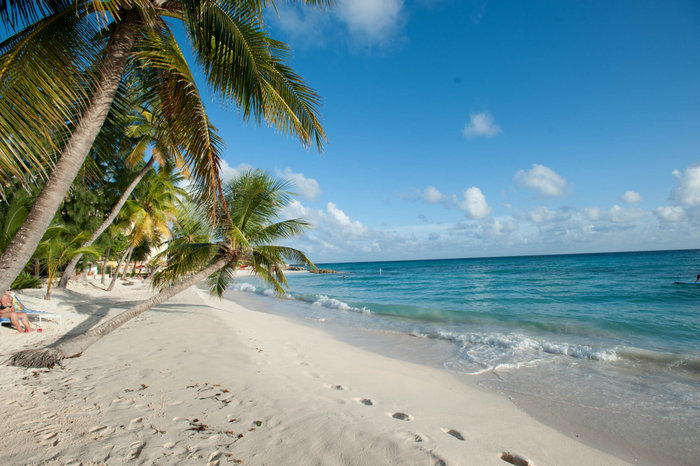 This 22-unit condo building on the island's lively south coast is walking distance to an ATM, grocery store, and numerous restaurants and bars along "The Gap." A busy neighborhood, yes, but guests will feel like they have this hidden gem all to themselves, especially when taking advantage of the beautiful stretch of beach that has zero crowds and constant turquoise waves. One-, two-, and three-bedroom units are decorated with a contemporary flair, and full kitchens come with high-end stainless steel appliances.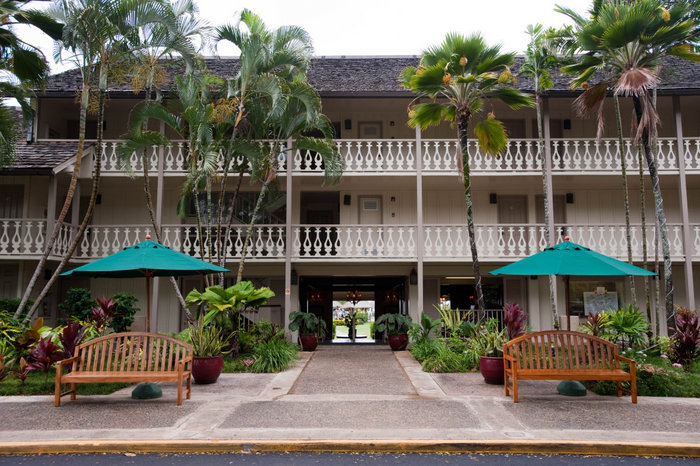 A low-priced hotel in Kapaa, Aston Islander on the Beach has no gym, no spa, and no restaurant. The only extras are a small pool, grills for guests, and an unassuming outdoor bar. But with some of Kauai's lowest rates, which include free parking and free Wi-Fi, it's a great motel-style value pick on the sand.
Located right on the beach, the Townhouse offers bright, stylish rooms, but little else. Still, it's a great, comparatively clean alternative to the sketchy, similarly priced hotels throughout South Beach. Young singles might appreciate the Townhouse's proximity to clubs and the mix of good-looking Europeans checking into the hotel.
Check out Oyster's page on Google+
To learn more about Jane Reynolds, visit her on Google+
RELATED LINKS:
All products are independently selected by our writers and editors. If you buy something through our links, Oyster may earn an affiliate commission.